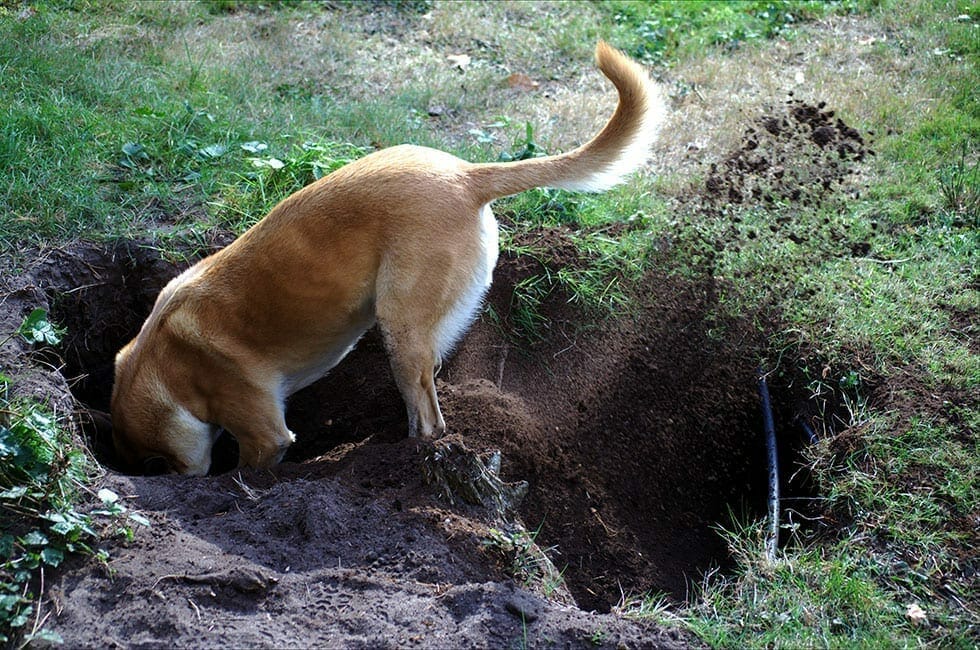 Dog Behavior Problems
Concerned about your dog's behavior? Wanting to know how to deal with dog behavior problems or where to go? Pet insurance Australia takes a look at some of the most common dog behavior problems and how to tackle them head-on.
Congratulations! If you are reading this; chances are you are taking the very first step in really helping your dog. For most dog behavior problems, the hardest step is actually admitting there is a problem. The great news is there are so many quality dog handlers and experts on hand who can help you understand your dog's behavior problems, and, in many cases, help train the issue away or drastically improve it.
The Most Common Dog Behavior Problems
Some dog behavior problems are certainly easier to tackle than others. It's also a good idea to seek help quickly before the behavior becomes an ingrained habit. Issues that have been left to simmer for a long time, can take slower to cure and in some examples, it becomes more a case of 'managing' the issue, rather than curing it.
Common problems include:
Consistent barking
Escaping
Digging
Chewing
Nipping
jumping
Not listening
More serious conditions include:
Inter-dog aggression – barking, snarling, attacking other dogs.
Aggressive dog behavior problems – towards strangers/dogs/children/other pets
Fearful/anxious behavior – hiding, submissive, urination, shaking
How to Deal with Behavioral Problems
Firstly, before attempting to tackle any behavioral issue it's best to get a clean bill of health from your local vet. Once you know that your pup is in good health you can start to tackle the common behavioral problems like barking, escaping, digging and chewing.
These behaviors are commonly a sign of boredom. To a dog, these are highly entertaining habits.
Ensure you have enriched your pet's environment and come up with some simple boredom busting techniques when you leave for home – such as puzzle toys, rotating toys daily (home alone toys only – pick them up when you return). Your dog also needs daily exercise. Having a good routine for this can help alleviate these types of problems.
There are even supplements which you give your dog to address certain issues. For instance, one of the benefits of CBD for dogs is that it can reduce anxiety and the associated behavioral issues this brings with it. Ask your vet about whether this is an appropriate course of action.
It's paramount that you train your dog regularly. This can be fun trick-training in the yard or taking them along to a dog obedience course. If you have never trained your dog, and are experiencing problems like the above, consider calling in the home experts who can give you tips in your home.
Once your confidence improves, consider signing up to a weekly group training course. Group training is great to add the element of distraction into the training sessions while also socialising your dog.
It is very important to note that if the training is not working, your dog could be suffering from separation anxiety, causing the destructive or upsetting behaviors. It is vital you seek professional help if you think your dog is suffering from this type of anxiety.
How to Deal with More Serious Problems?
If you are dealing with any type of aggressive dog behavior problems, it is vital you seek advice from a professional dog handler who has experience in helping aggressive dogs. Never be aggressive to an aggressive dog, you cannot fight fire with fire.
Dogs suffering with aggression can be retrained to ensure they become safe and controllable dogs. A professional dog trainer can help you understand aggression and the triggers for your dog, and how to best prevent these triggers and train your dog to have confidence in you as a leader.
Most dogs are aggressive due to fear – the fight or flight reaction. As with anxious dogs this response is normally flight for the aggressive dog this will be a fight response.
Understanding why your dog is behaving like this, alongside professional advice and solid training can help you and your dog immensely. It will take time, patience and understanding to alleviate these issues. Never be embarrassed to seek help over an aggressive dog or underestimate the behavior.
As with aggression if you think your dog is suffering from any type of anxiety, or separation anxiety seeking professional help from your vet and dog trainer is advised.
It's important to understand that these behaviors do not get better on their own. The longer you leave the behavior to manifest the worst it can become. Seeking help for your dog is essential. Dogs that are aggressive or anxious are not happy canines. With training and the correct advice, and in some cases medication, your pet can lead a very happy and secure life.

Get the latest Pet Insider Tips & News
We offer award-winning* pet insurance policies to protect your furry friend's health and wellbeing. Get a quote today and give your pets the care they deserve.
get in touch
Do you have any
enquiries about our
insurance policies?
Archives
Categories