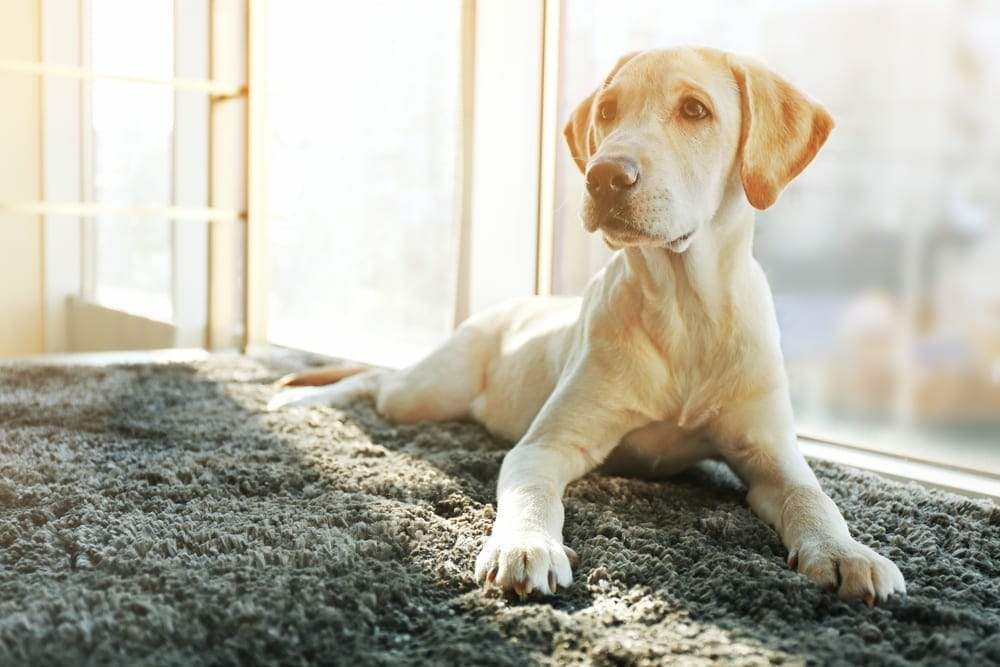 Raising A Well-Rounded Dog
Pet Insurance Australia investigates the important steps that help develop a pup into a well-rounded grown dog.
A puppy is like a blank canvas of love, joy and pure excitement. The first introductions to the world around them can play huge role in their development and acceptance of the world.
Many issues such as fear or anxiety can stem from not correctly preparing your pup in the early days.
Firstly, choosing a pup should be a well-thought out process. It's vital to research your desired breed correctly to ensure their natural traits and personality will suit your lifestyle.
It is also very important to ensure that your pup has come from a reputable breeder and is healthy from the get-go. Unethical and bad breeding practises can lead to problematic behaviour and other unwanted dog traits.
There are some very important steps your new pup will need in order to grow up healthy and happy.
1. Socialisation
Probably the most important and most undervalued concept of dog ownership. Socialising your pup from a very early age is paramount. Research has indicated that the most important socialisation time is between three and 14 weeks of age. Many good breeders will already have your puppy a little socialised before they arrive into your home with things like vacuum cleaners and possibly other pets, however it is vital that you keep exposing your pup to as much as possible when they are young. From traffic and car rides, to children and pets.
Understanding that your pup is also not fully vaccinated so pet owners need to be creative in how they can safely socialise their pups. Puppy preschool are a wonderful way to allow your pup to socialise safely while also working on their early training sessions. It's also an important time to allow your dog to meet as many people as possible – especially children. Your pup needs to have maximum positive experiences with the world around them during this stage.
Socialisation is teaching your dog that there is nothing to be nervous about, and that it is OK to have lots of things change in their environment. So, consider plenty of loud sounds, sights, experiences, pets and people.
2. Health
Keeping your puppy healthy will also help your wee bundle of fluff grow into a wonderful dog. Vaccinations will keep your puppy healthy and protected so they can interact with the world around them without the risk of infection of certain diseases. Once your pup is fully vaccinated they are able to join an obedience class. Also keep up with your pups worming and flea control.
A correctly balanced diet is also essential, particularly for fast growing pups. Your pup should be on an age appropriate food and the correct quantity. If in doubt speak to your local veterinarian about what you should be feeding your puppy. Never feed a puppy cat food. It is not nutritionally balanced to allow your dog to correctly flourish and grow.
3. Training
Training is a beautiful tool to help you and your dog speak the same language. It's much more than just commands and obedience. Training your pup allows you both to work together and fully understand each other. It strengthens the human/canine bond, can help keep your pet and you safe – think traffic and pushing past you on a steep stairway, and will allow your dog to feel 100% confident that they have a strong leader (AKA you) who can take on the world, so they don't need to. Good doggy manners should be expected from the word go. It's also useful to get a clear picture of what you and your family expect of your dog and gently enforce those rules. Remember, that some incredibly cute puppy behaviour – think licks and jumping– may not be so adorable in a 45kg slobbery dog.
4. Consistency
With all rules and training consistency is key. Before your puppy arrives home make a good list of what rules you expect the dog to follow and ensure all family members are on the same page. This is also important with your training – if one person allows your dog to pull on leash, and another does not, it can hamper your training goals and is also dreadfully confusing for your pup. Being consistent with your expectations and rules provides your dog with stability and security. Changing up the rules to suit each person can leave your dog feeling confused and even stressed out.
5. Positive Reinforcement
Harsh punishment-based training is not only outdated and cruel, it's simply not needed and can damage the wonderful bond you share with your dog. Puppies who are punished harshly can turn into scared timid dogs, or even worst – aggressive dogs who are unpredictable and dangerous. Once your puppy has mastered a skill or command, reinforcement with praise and food will keep your puppy keen to learn (just remember to switch it up so that your pup listens with or without food). Reinforcement is something your dog will need their entire lives.
Get the latest Pet Insider Tips & News
We offer award-winning* pet insurance policies to protect your furry friend's health and wellbeing. Get a quote today and give your pets the care they deserve.
get in touch
Do you have any
enquiries about our
insurance policies?
Archives
Categories