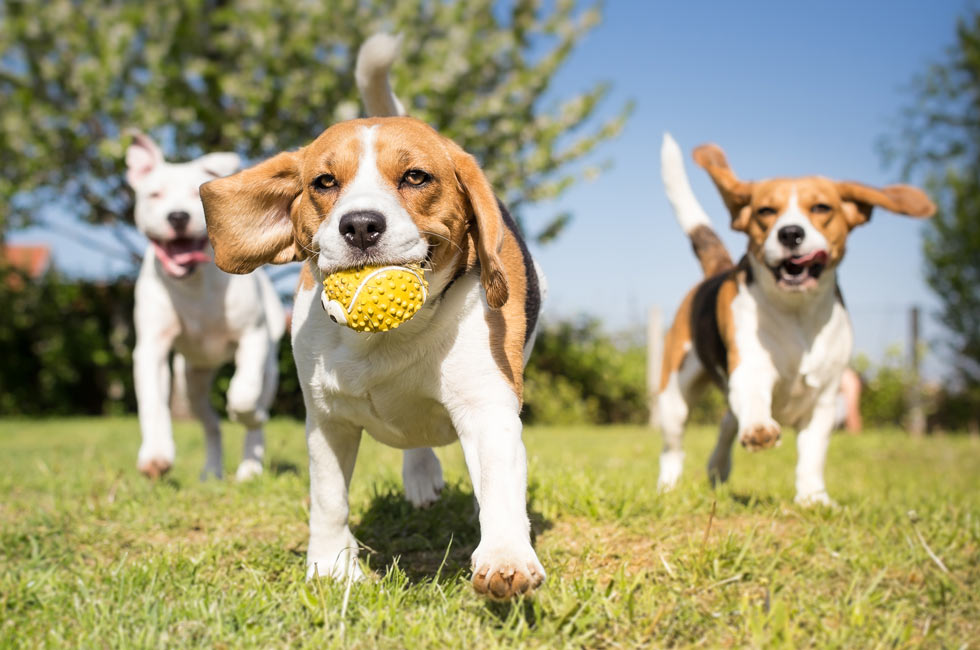 Understanding Dog Breeds
A Complete Guide for the First-Time Dog Owner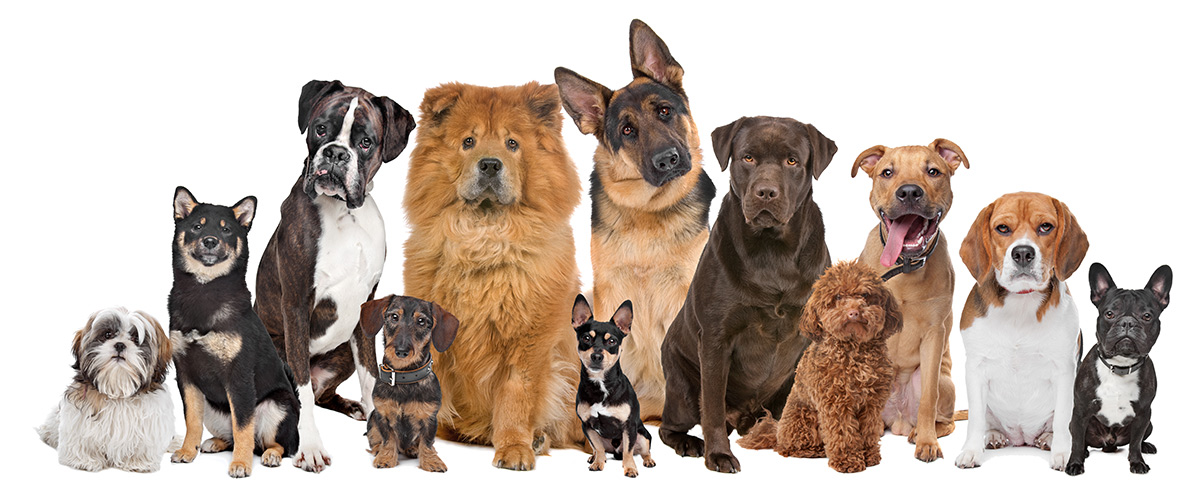 Are you thinking about inviting that pitter-patter of puppy pads into your home?
Owning a dog can be one of life's most rewarding and joyful occasions. Pet Insurance Australia looks at dog breeds, and everything prospective pet parents should know about dog ownership.
Before you become a dog owner, there are some important things to consider.
It is essential to understand that owning a dog is a long-term commitment.
The advancements in modern veterinary care allows us to enjoy our dogs for much longer than in previous years. With some dogs living up to 16+ years, those considering buying or adopting a dog should examine this factor.
Many pets end up in shelter situations due to owners not being able to give the time and attention required for a dog.
Before we get into the nitty gritty of dog breeds, let's talk about why people get dogs in the first place.

Why Do People Have Dogs?
Dogs give us endless and unconditional love and affection, so it's no wonder 62% of Australians welcome the humble hound into their homes.
There are also massive health benefits to owning a dog.
They not only lift our moods but can also help lower blood pressure and get us out and about.
Studies also indicate that owning a dog can help socially, while pet ownership in our younger years allows young adults to mature while providing support during low times.
In addition, dogs provide endless entertainment and bring joy to millions worldwide. 
Now, let's jump into the nitty gritty of dog breeds.
What is a Dog Breed?
According to Wikipedia, "a dog breed is a particular strain of dog that was purposefully bred by humans to perform specific tasks, such as herding, hunting, and guarding."
In other words, a dog breed is a type of dog that has a specific appearance and behaviour that is inherited from its ancestors.
The term "breed" refers to both the physical characteristics and the way that a dog behaves.
Some breeds were developed over many generations and others have been created by crossing other breeds together.
Dog breeds are often named after the place where they originated or the person who developed the breed.
How Many Dog Breeds Are There?
There are around 360 recognised dog breeds worldwide, and this number is only increasing, particularly with the introduction of many new crossbreed dogs that are now becoming recognised as official breeds – think your lovable Labradoodle and doodle mixes.
The combination of mixed breeds is endless when you consider just how many recognised dog breeds there are.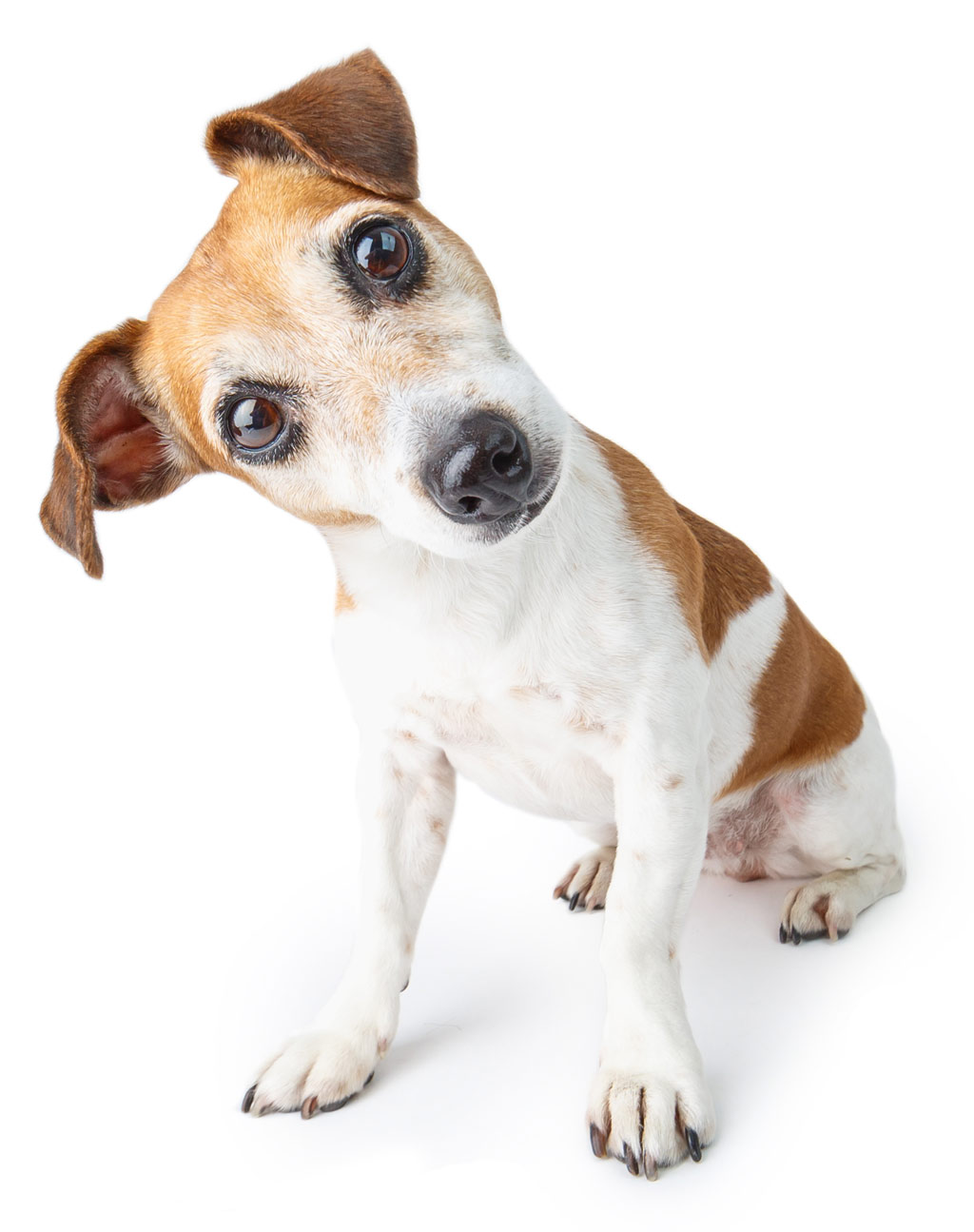 How to Choose a Dog Breed?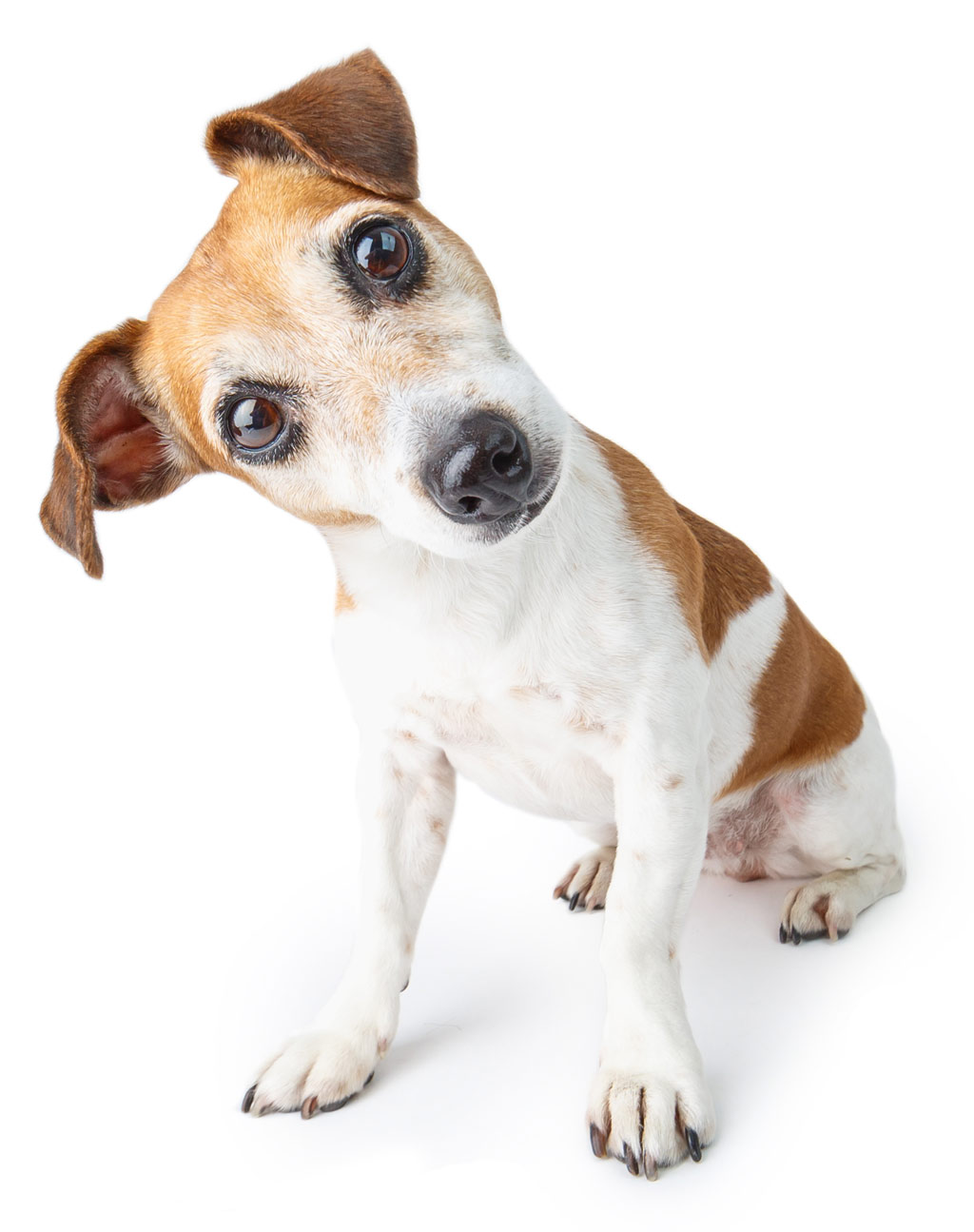 Taking the time to choose a dog breed carefully is one of the most critical aspects of responsible pet ownership.
Choosing your preferred dog breed or mixed breed requires researching before bringing Rover home.
Impulse buying or purchasing a dog breed only for aesthetic reasons can end in disaster for you, your family, and your canine companion.
When looking for a dog breed, it's a good idea to look at your current lifestyle.
Some dogs are ideally suited to curling up in your lap for a Netflix binge, while others will need ample exercise and will thrive alongside an avid athlete.
Choosing a breed that best fits your lifestyle is essential. Also consider:
The size of the home/apartment – some dogs will need more room to move.

Experience with dogs – some dogs require much more experience than others.
It is also important to understand that all dogs need training from puppyhood to keep them safe and increase the bond you share.
Dog training is like learning to speak the same language with your puppy and is vital for all dogs.
However, some dogs are much easier to train than others. Taking this into consideration when you choose a dog breed is crucial. 
Breeds By Size
Small Dog Breeds
Small dog breeds can be the perfect companion for a busy household or older couple.
Due to their size, small dog breeds make an ideal apartment-living dog.
However, like with all breeds, it is vital to exercise your dog daily to ensure good health, particularly as they enter their older years. 
The top 5 popular small dog breeds in Australia by their size category.
1. Cavoodle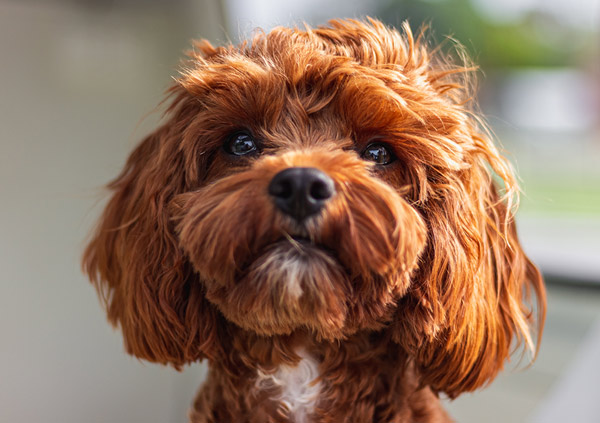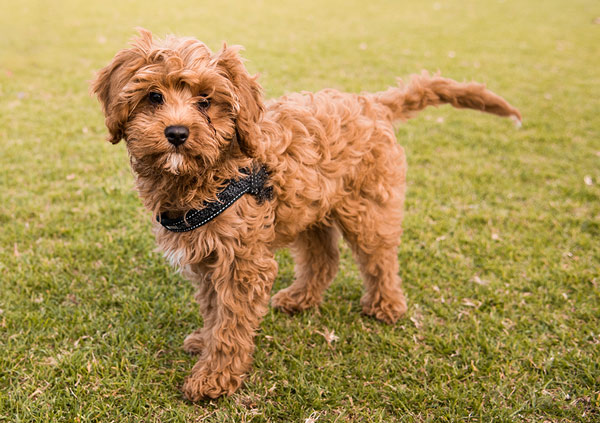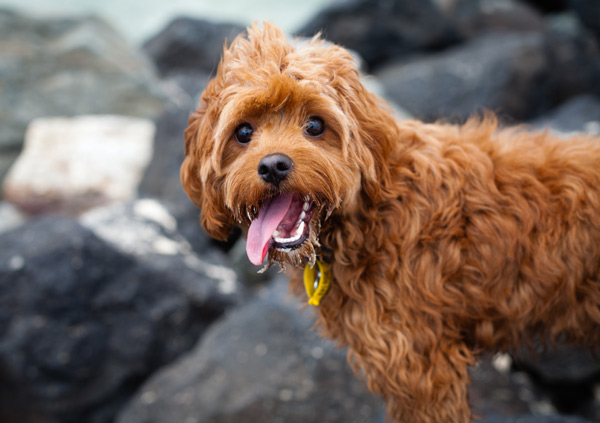 This beautiful breed is by far the most popular dog breed in Australia and has proven itself as a beautiful addition to the family or single homes.
Also known as the Cavapoo, they are a mix between a Cavalier King Charles Spaniel and a Miniature Poodle.
Cavoodles come in various colours and are brilliant and playful dogs.
Being easy to train and incredibly affectionate, it is no surprise they are so popular in Australia.
2. Maltese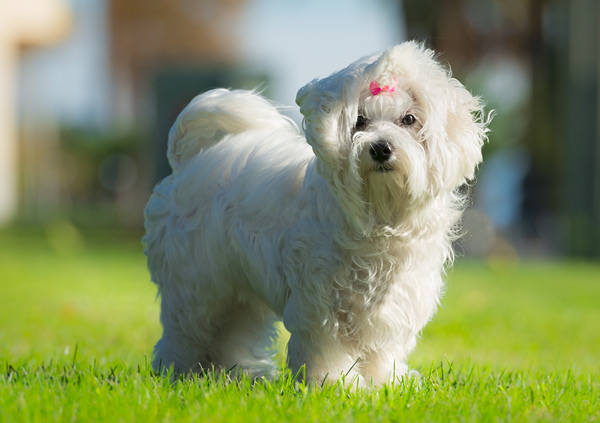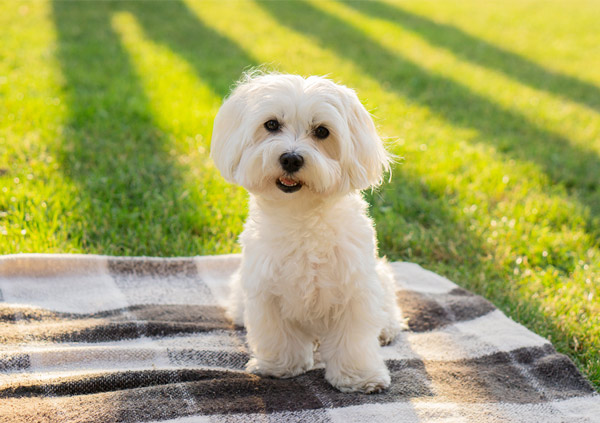 With their beautiful, almost human eyes, the Maltese is a wonderful little dog that brings joy wherever they choose to ponder.
They are a loving and loyal breed.
Maltese dogs do not like to be left alone for long periods and thrive in the company of their owners.
Many Maltese owners will attest to how intelligent these dogs can be.
However, with smartness can come stubbornness, particularly with house training. Therefore, training is paramount to prevent problems such as excessive barking.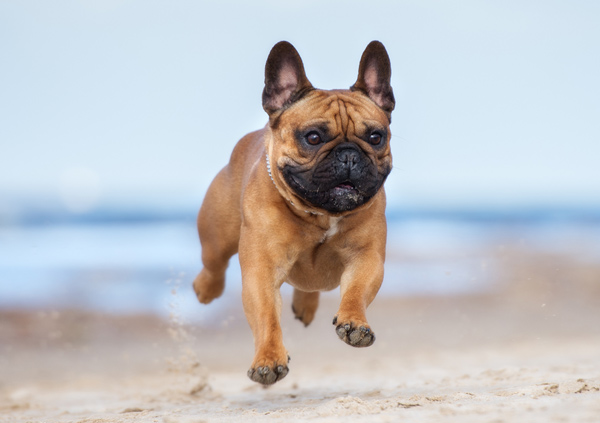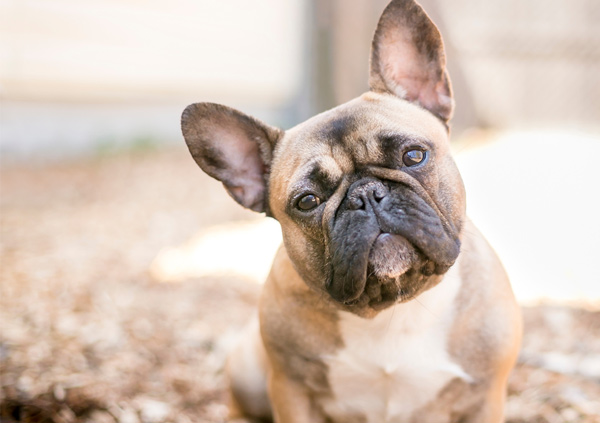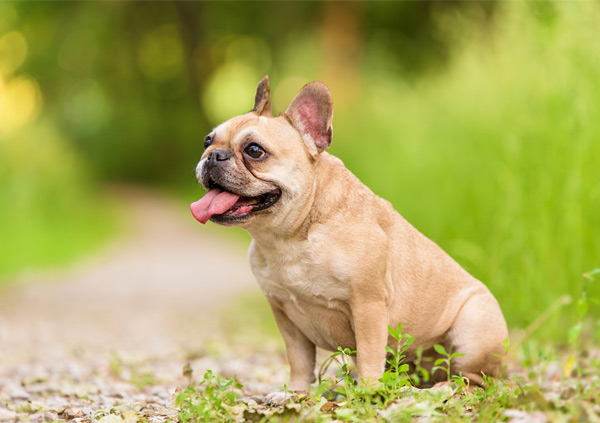 The Frenchie, as they are lovingly known, is growing in popularity across Australia.
They are an excellent small breed of dog and are very popular for those wanting a small dog for an apartment setting.
They are a playful and gentle breed perfectly suited to a relaxed home.
Being a brachycephalic dog breed, you must ensure your French Bulldog has come from good breeding and take care with over-exercising.
These dogs need to be kept indoors and cool to prevent breathing problems.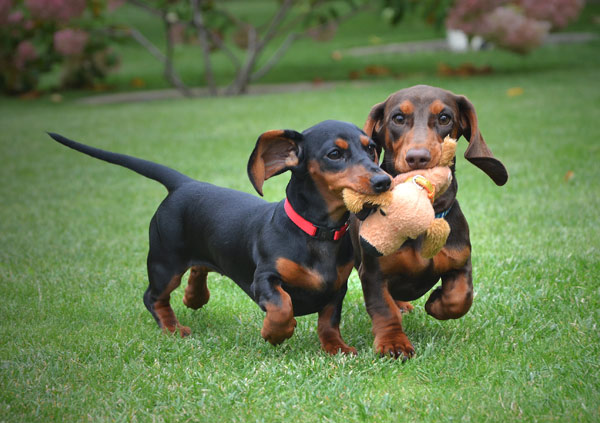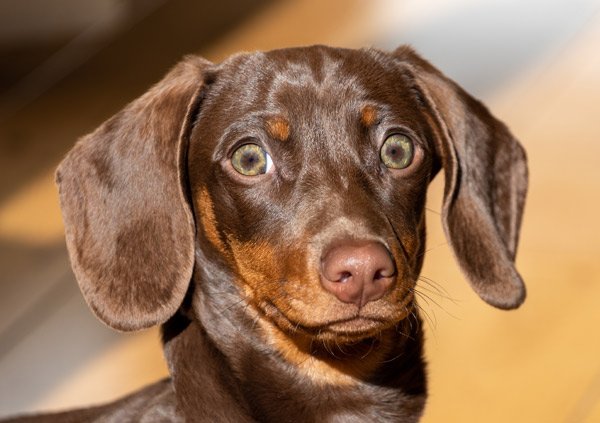 Number four on the list is the adorable Miniature Dachshund or commonly referred to as the sausage dog.
They are bright and loving little dogs who adore the company of their loving pet parents.
Don't be fooled by their size, Mini Dachshunds also make lovely watchdogs and will alter their owners to any unusual activity or the neighbour's cat!
However, care needs to be taken with this breed regarding their backs, as they can be easily injured.
It is highly recommended that children are always supervised when handling this breed to prevent injuries.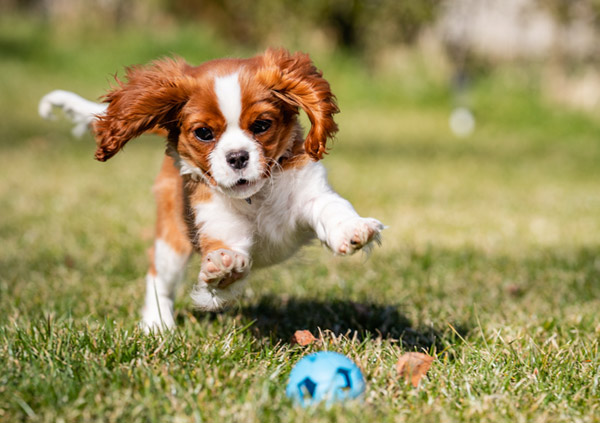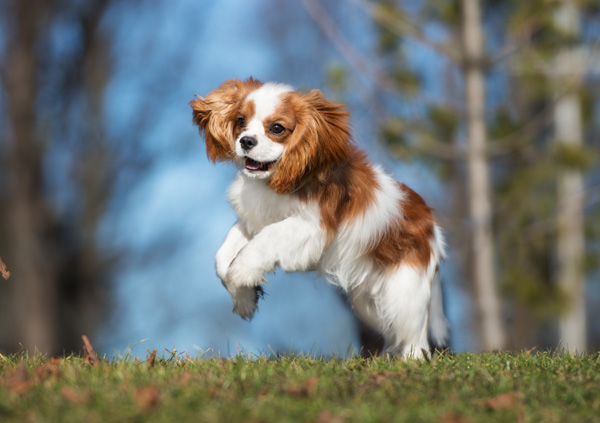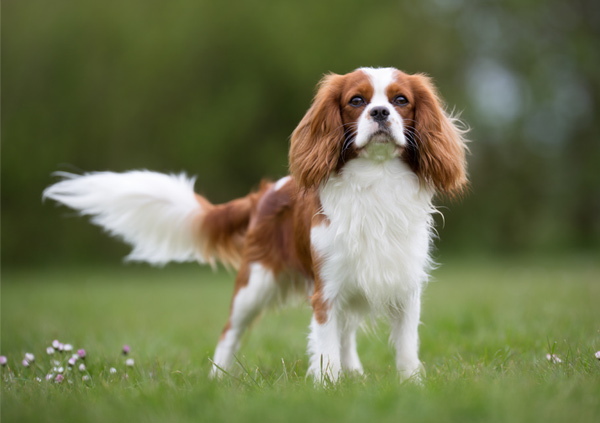 This adorable and gentle breed is well known for being highly energetic and incredibly loving.
The breed has excellent temperaments and thrives in the company of others – even cats!
Their beautiful long, floppy ears and affectionate personalities make them the perfect choice for many Australian families.
The Cavalier King Charles Spaniel is also easy to train.
As with all hunting dogs, care must be taken when out and about, as the dog breed can be prone to chase.
Other Popular Small Dog Breeds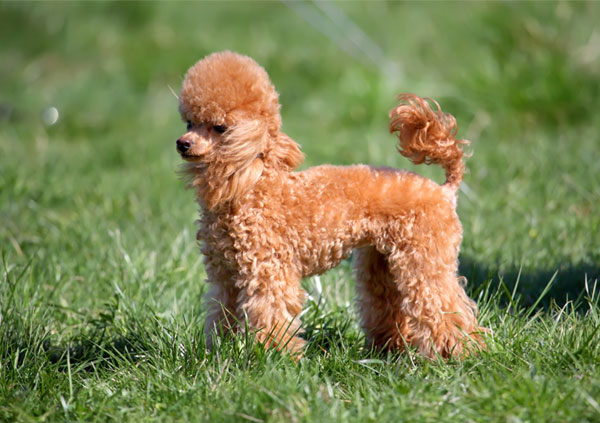 Miniature poodle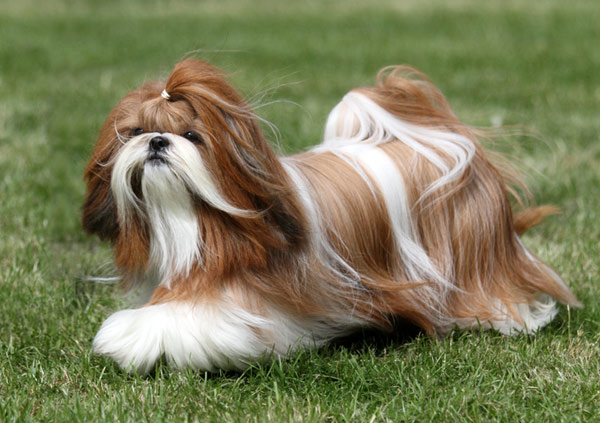 Shih Tzu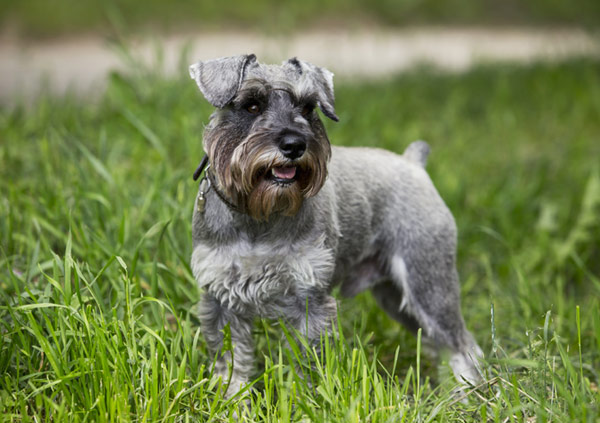 Miniature Schnauzer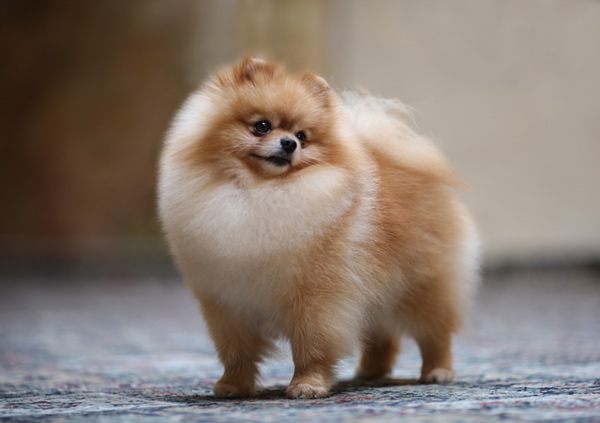 Pomeranian
Havanese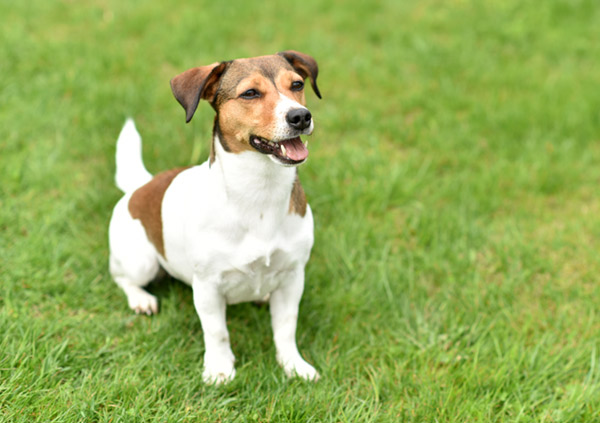 Jack Russell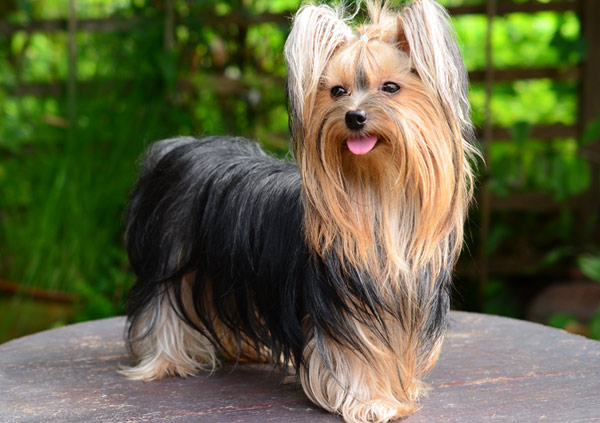 Yorkshire Terrier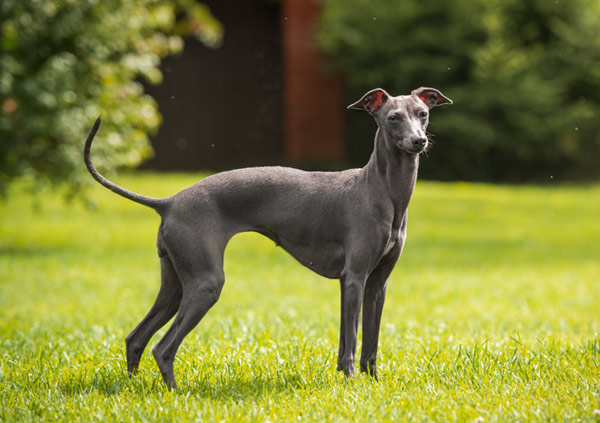 Italian Greyhound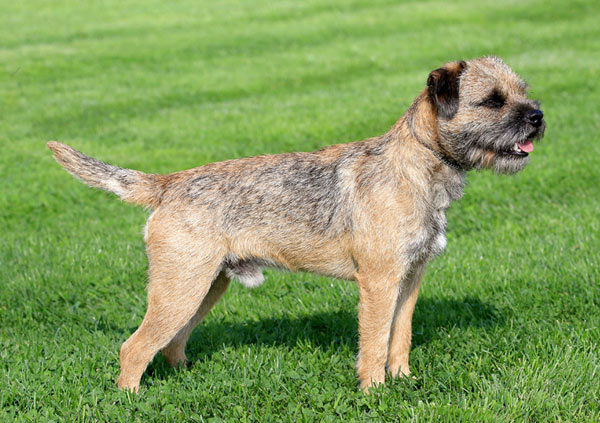 Border Terrier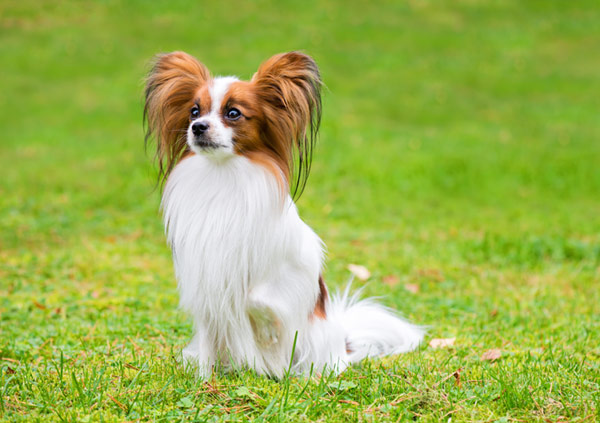 Papillon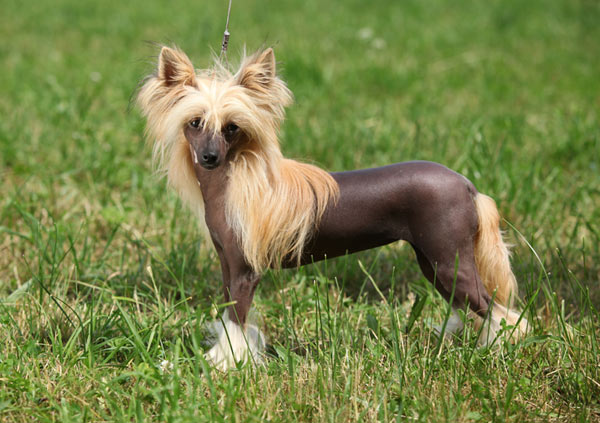 Chinese Crested Dog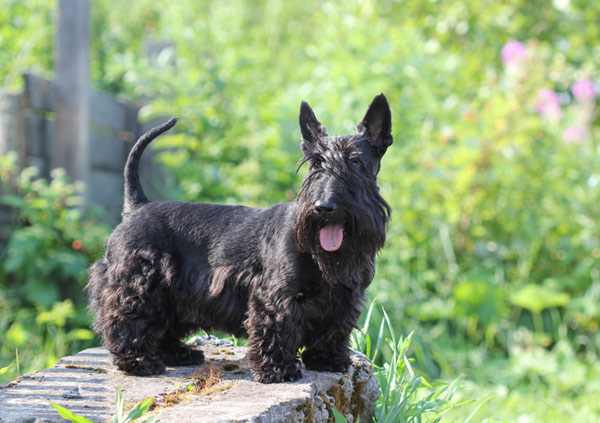 Scottish Terrier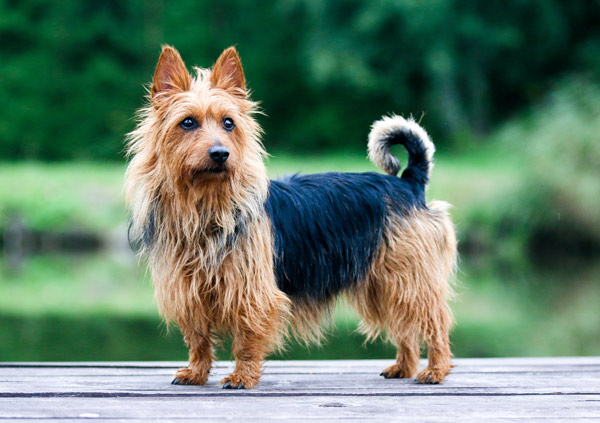 Australian Terrier
Breeds By Size
Medium Sized Dog Breeds
Medium dogs are perfectly suited to many Australian families.
It's essential to research your chosen medium-sized dog breed to know precisely how much exercise they need. Some dogs require a simple daily walk, while others may need to flex their muscles more often.
The top 5 most popular medium dog breeds in Australia by their size category.
1. Staffordshire Bull Terrier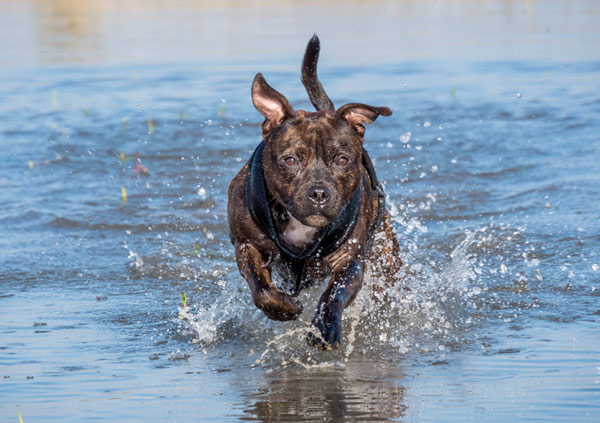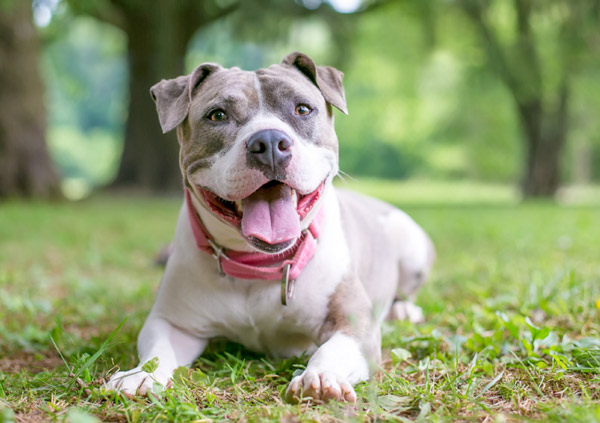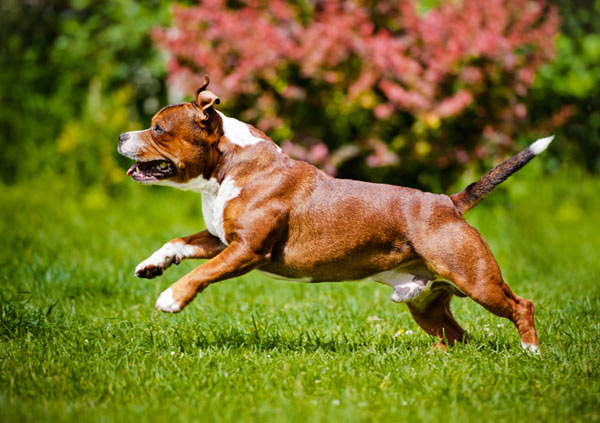 By far one of the most popular dog breeds in Australia.
The Staffy is well-known for its affection and beautiful smile.
A loyal and loving breed.
Training is paramount with the Staffordshire Bull Terrier. They require good strong leaders and positive training from puppyhood to guarantee they grow into well-rounded dogs.
When trained correctly, this breed will flourish in any situation and can be a fantastic family pet.
2. Beagle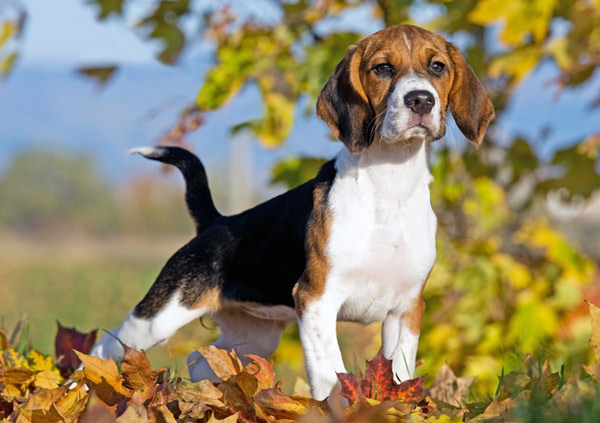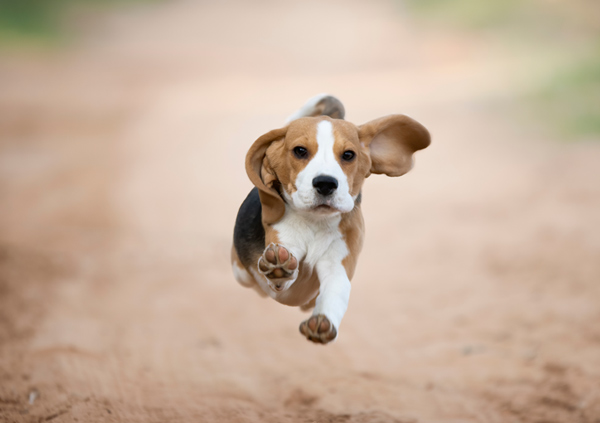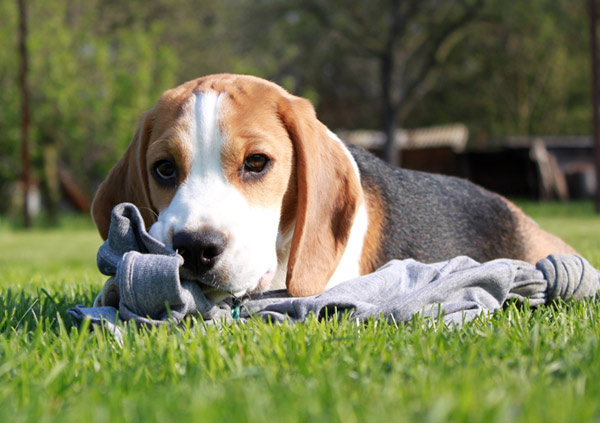 This humble hound has been gracing Australian dog lovers' homes for many generations.
Famous for their gentle natures and beautiful temperaments, the Beagle is one of Australia's most loved dog breeds.
It is important to understand that your Beagle will need a good dose of exercise to keep them fit and out of trouble.
They have a nose and tastebuds for everything.
Exercise and a well-balanced diet can help prevent your Beagle from weight issues familiar with the breed.
Being a hound breed, you must train your puppy with a good strong recall command. 
3. Border Collie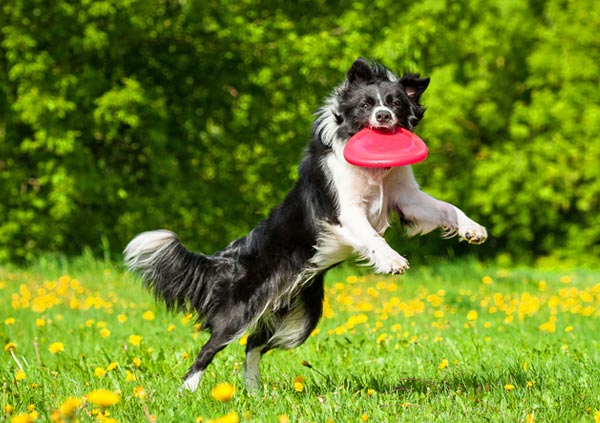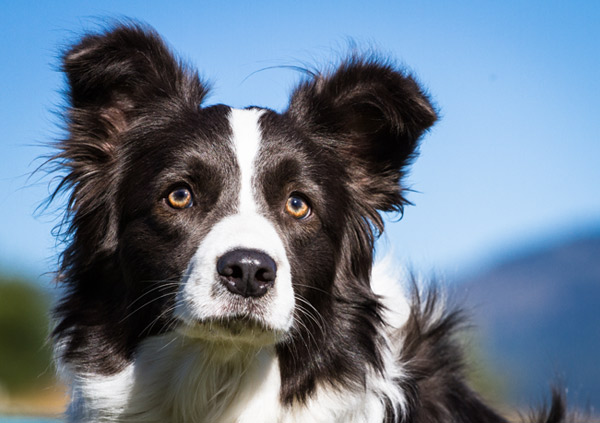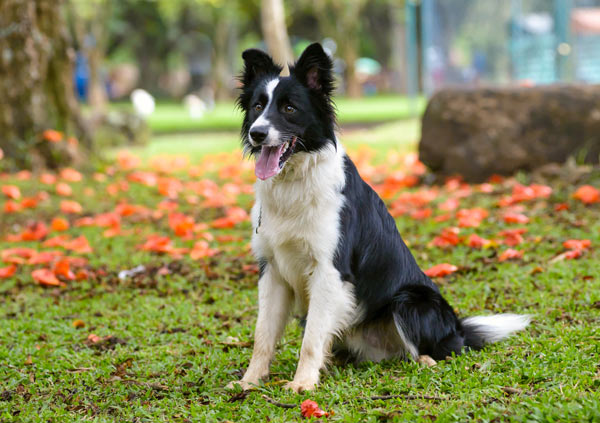 Being the most intelligent dog breed in the world, the Border Collie is loyal, loving, and active.
Understanding that your Border Collie is a working dog developed for herding is imperative. They are still a favoured dog breed by many farmers who will attest to the breed's ability to learn and listen.
This dog breed will need plenty of exercise to prevent problems.
A bored Border Collie can spell disaster – being highly intelligent. They are masters at keeping themselves occupied, leading to destructive behaviours.
Border Collies will also benefit from a regular groom.
4. British Bulldog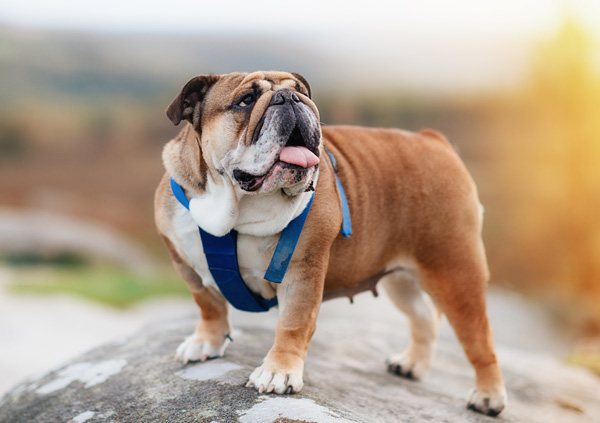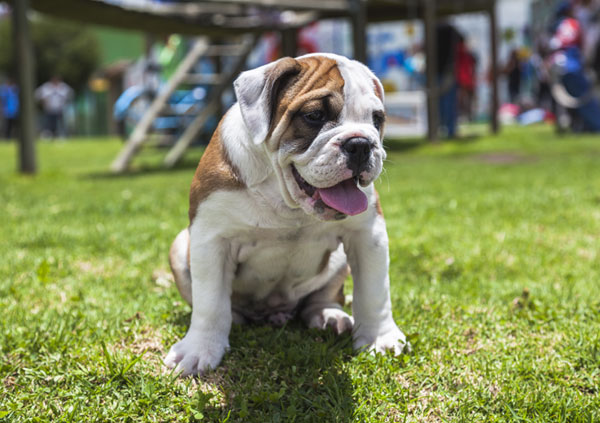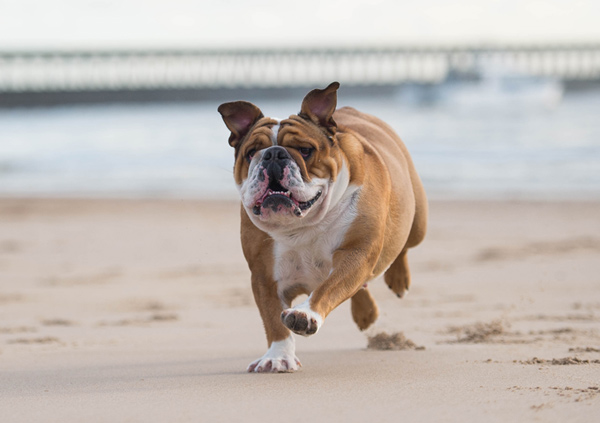 Another prevalent dog breed in Australia, the British Bulldog, is renowned for their gentle nature and protective streaks.
British Bulldogs make very loyal pets to their loving owners.
Training is also crucial for this breed, and they will require strong yet gentle leaders due to their protective nature.
Being a brachycephalic dog breed, care needs to be taken regarding over-exercising and weight gain.
Your British Bulldog will also not tolerate the heat and must be kept cool during summer to prevent breathing difficulties. 
5. Cocker Spaniel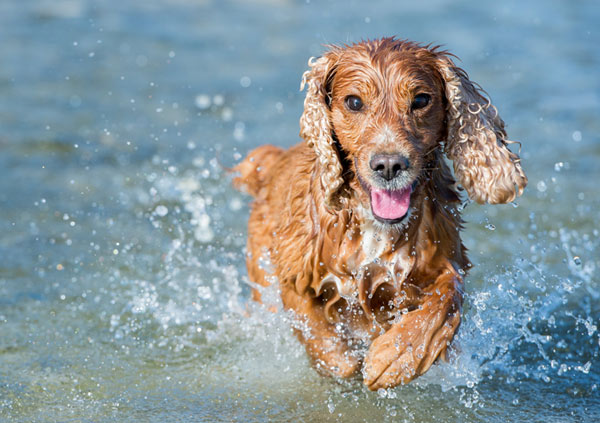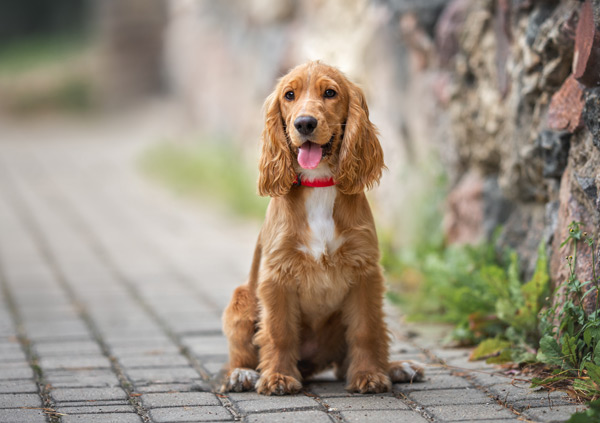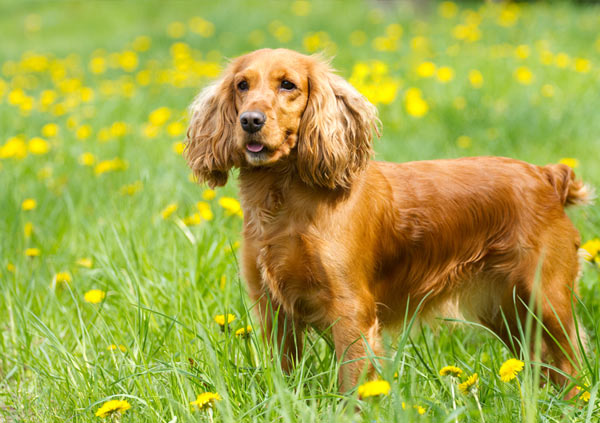 This dog breed makes the perfect family dog. They are happy, loyal, and friendly dogs who are also highly intelligent.
Also, being a hunting dog breed, they will require exercise and plenty of play to keep them happy and healthy.
Their beautiful long floppy ears will also need attention to prevent ear infections.
This breed will also require a good amount of grooming.
Other Top Medium Dog Breeds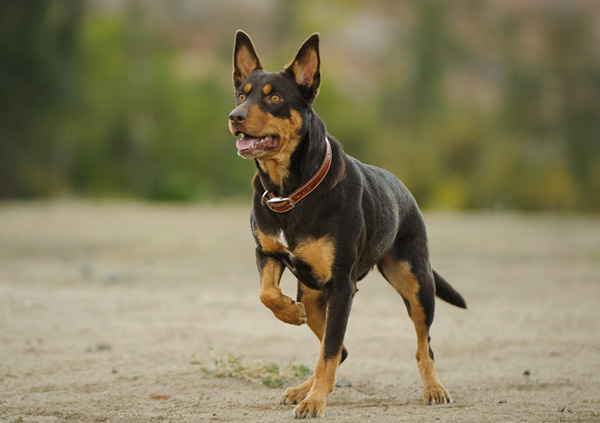 Kelpie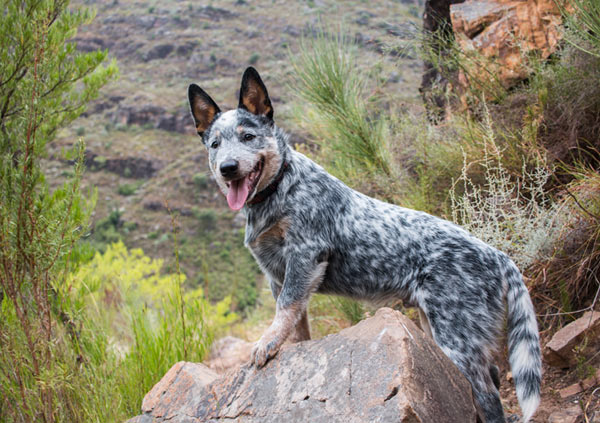 Australian Cattle Dog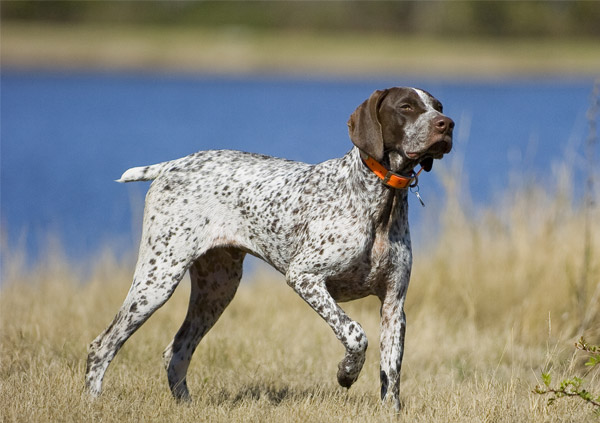 German Shorthaired Pointer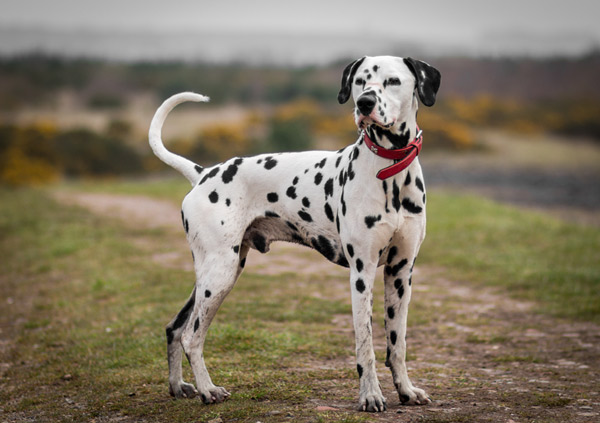 Dalmatian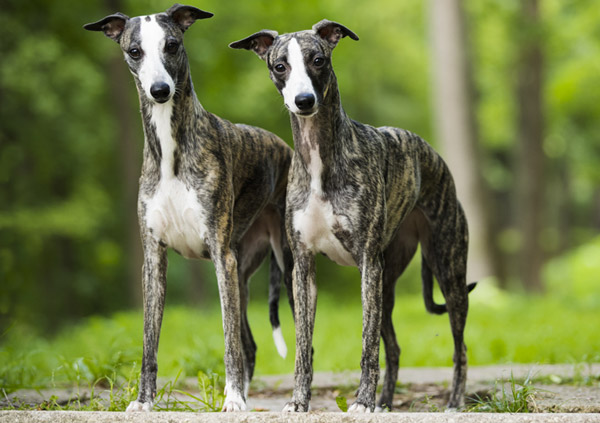 Whippet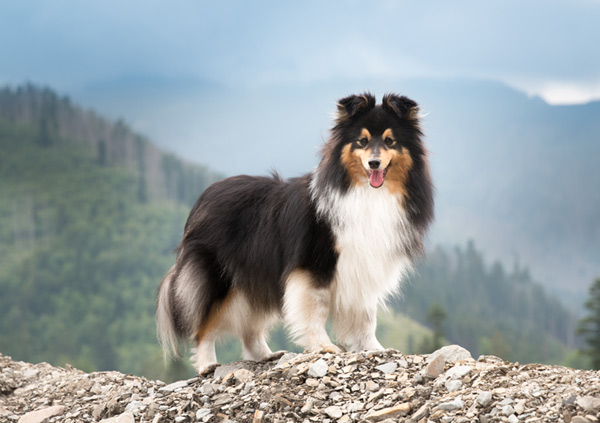 Shetland Sheepdog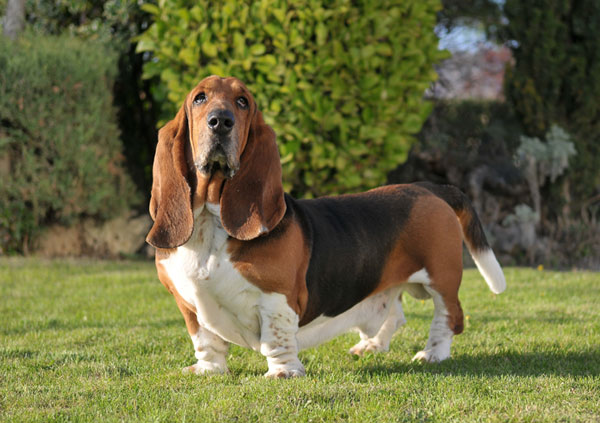 Basset Hound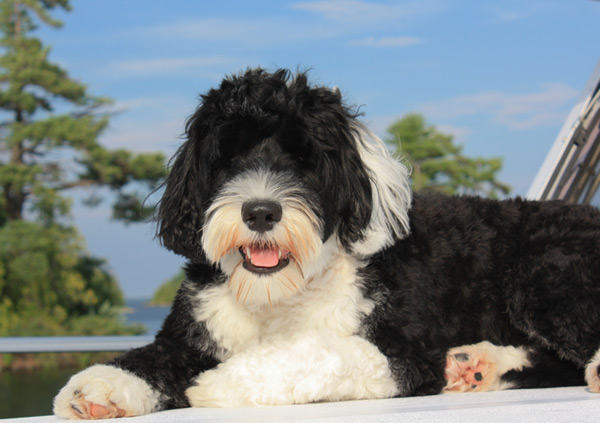 Portuguese Water Dog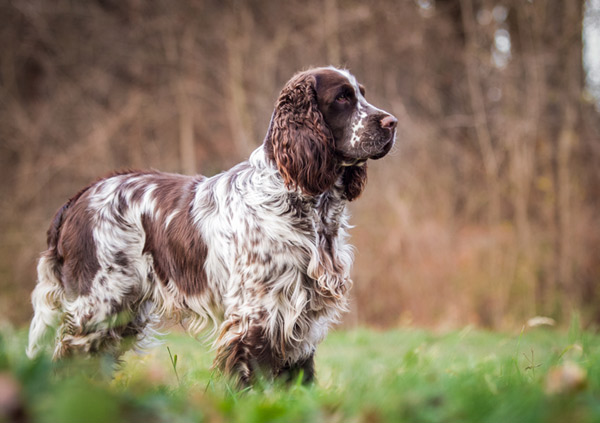 English Springer Spaniel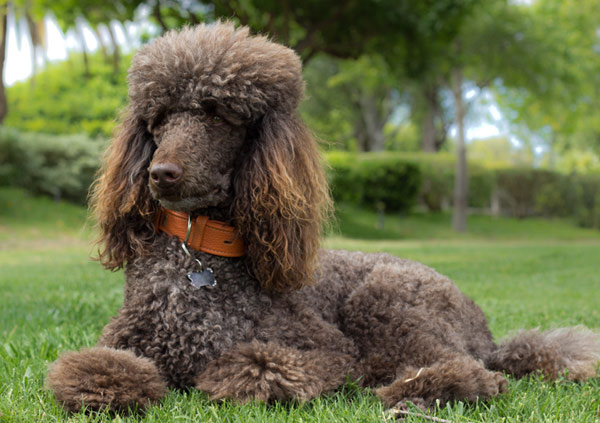 Poodle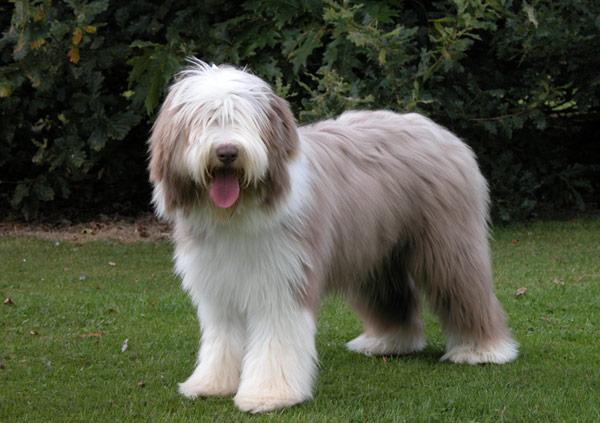 Bearded Collie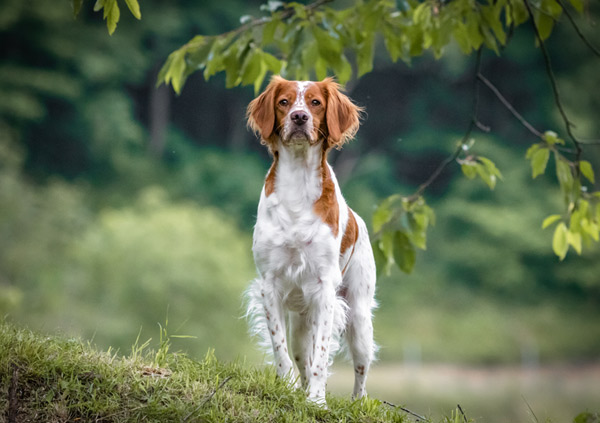 Brittany
Breeds By Size
Large Dog Breeds
There are plenty of beautiful big dog breeds available. Unfortunately, these dogs typically need more room to move due to their size and are unsuitable for apartment living situations.
However, many live happily in apartments if they have access to plenty of outside time.
The top 5 popular large dog breeds in Australia by their size category.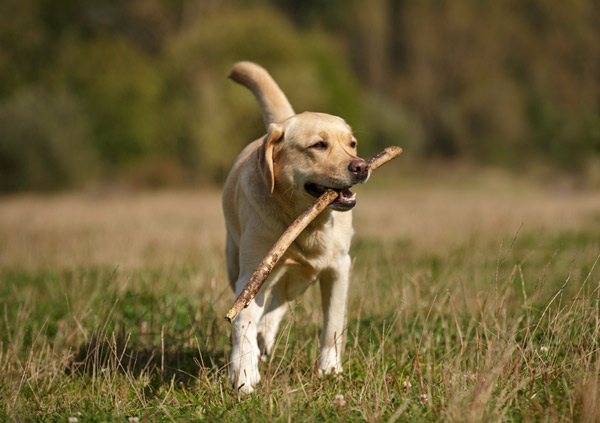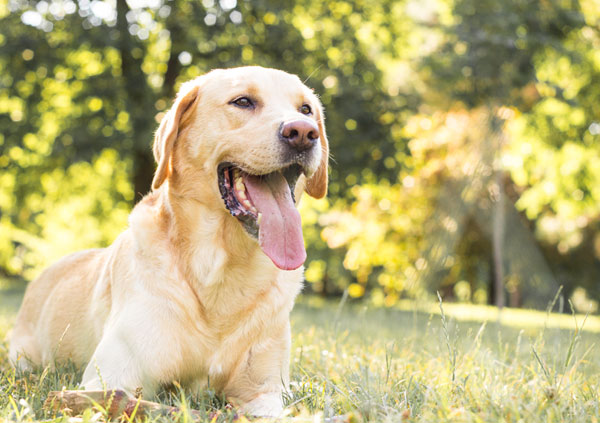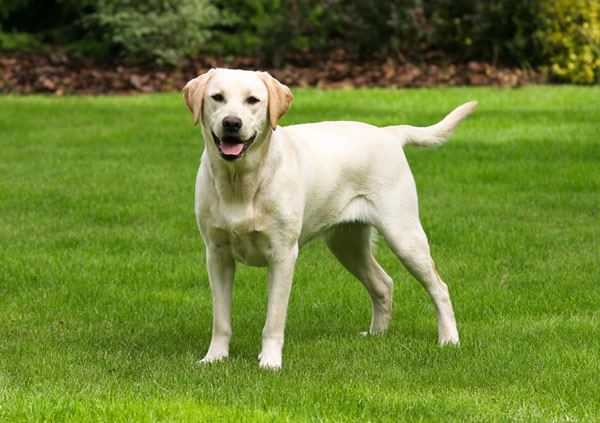 The loveable Labrador has been a top favourite with Australians for many years.
Labradors are super easy to train and make the perfect family dog.
They also love food, so ensure you exercise your lovely Labby daily and stick to a good quality feeding regime.
Labradors can suffer from weight issues affecting their health and well-being, particularly in their older years.
They are active and loyal dogs with beautiful temperaments.
They make the perfect assistance and therapy dogs and are ideal for the first-time dog owner.
2. Golden Retriever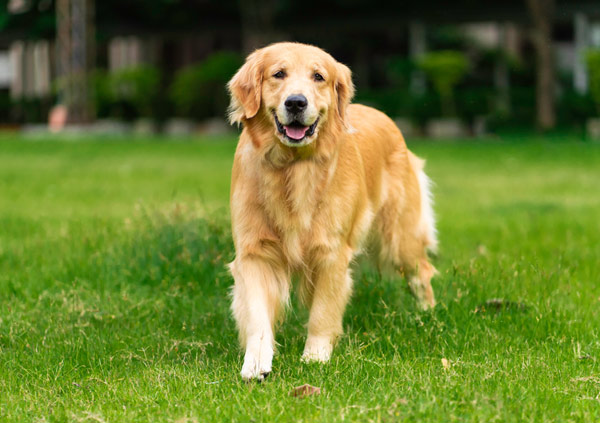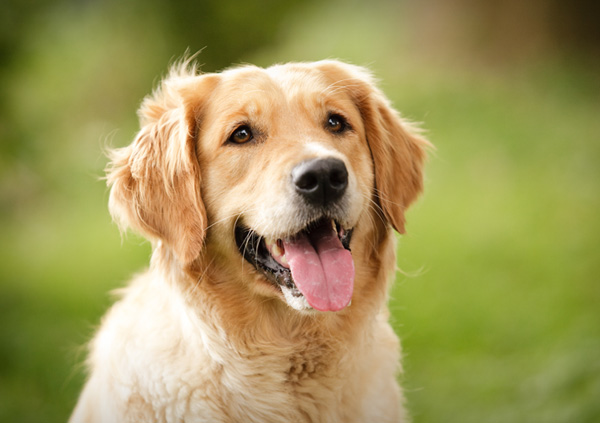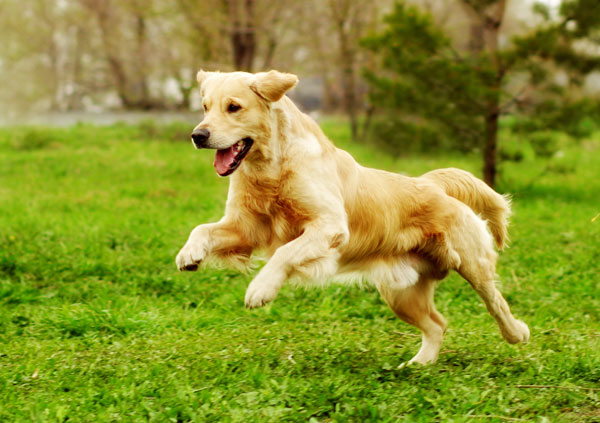 Quickly voted Australia's number one family dog breed, the Golden Retriever has been shining bright regarding being intelligent and ultra-friendly pooches.
They are well-known for their gentle and loving temperaments and are easy to train.
Your Golden Retriever will require regular grooming to keep their coats in good health while also cutting down on the hair around your home.
They are seasonal shedders, and their coats will need attention to prevent matting.
Golden Retrievers are perfectly suited to active homes, as they thrive when out and about socialising.
Like the loveable Lab, they are perfectly suited to the first-time dog owner.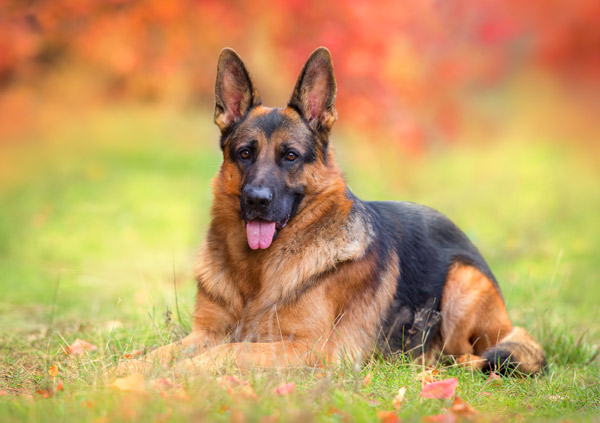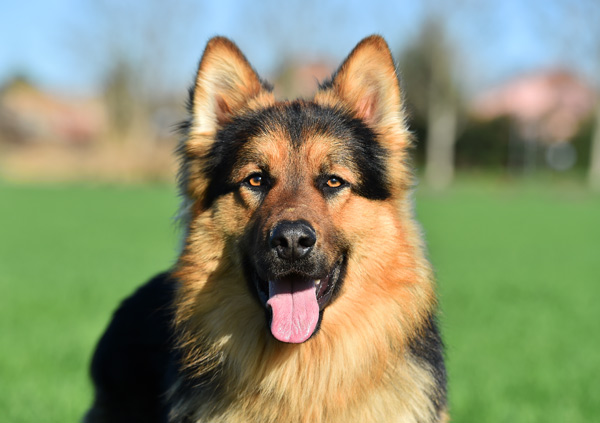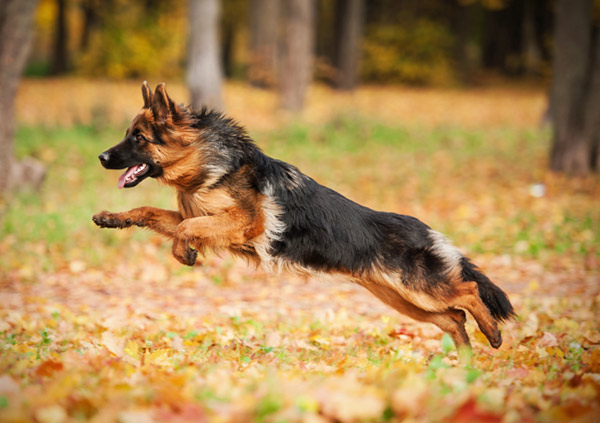 As one of the smartest dog breeds on the planet, the German Shepherd makes an excellent companion and has been one of the world's most popular breeds for decades.
German Shepherds require early socialisation and training to ensure this large breed is well-rounded into adulthood.
They adore high-end activity, making them a popular choice for military and police work.
Your German Shepherd must be exercised correctly to ensure they do not become bored and destructive. 
4. Rottweiler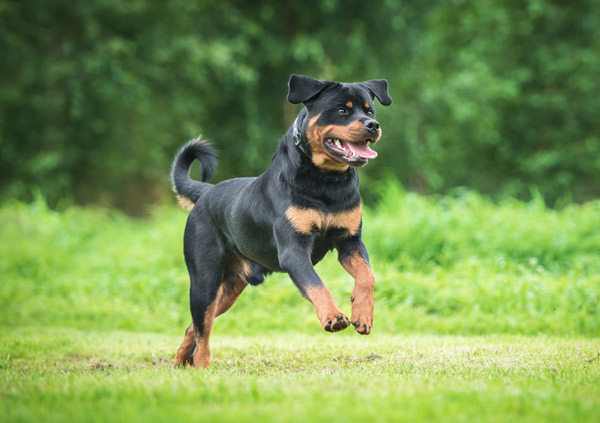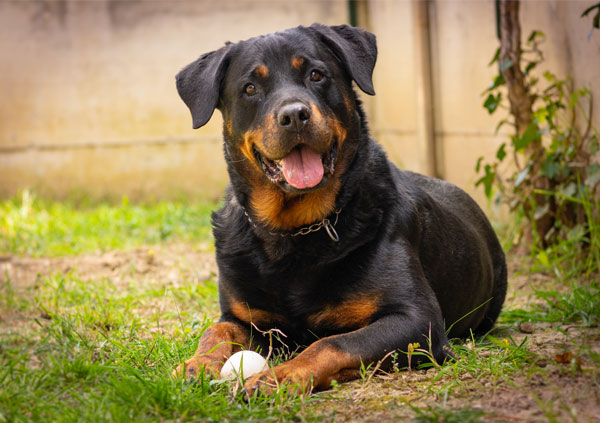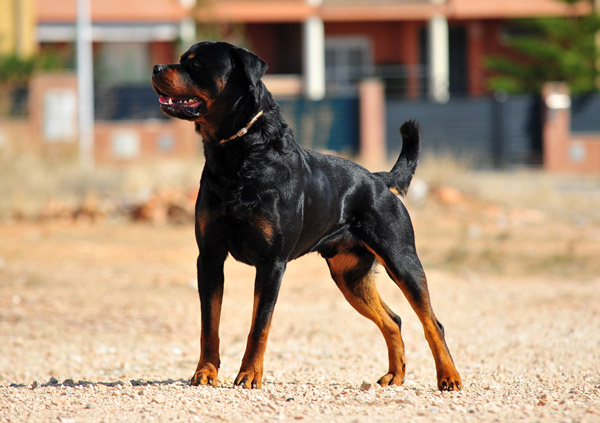 A hard-working dog breed with the courage to match.
The Rottweiler has been an Australian favourite for many years. They are a confident dog breed who are instinctively protective and loyal to their owners.
Like many working dog breeds, your Rottie will need plenty of training and understanding to ensure they grow into a well-rounded dog.
Rottweilers are not suited for the first-time dog owner, as they do require an experienced dog owner with strong leadership and training capabilities.
They love to be active and will need a decent amount of walks and play daily to remain happy and confident dogs.
With the right owners, these dogs make excellent family companions.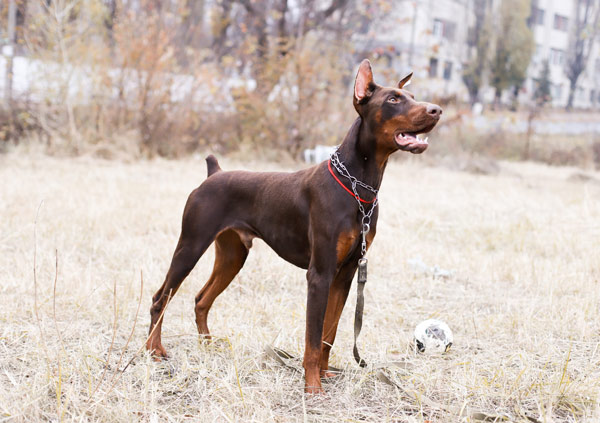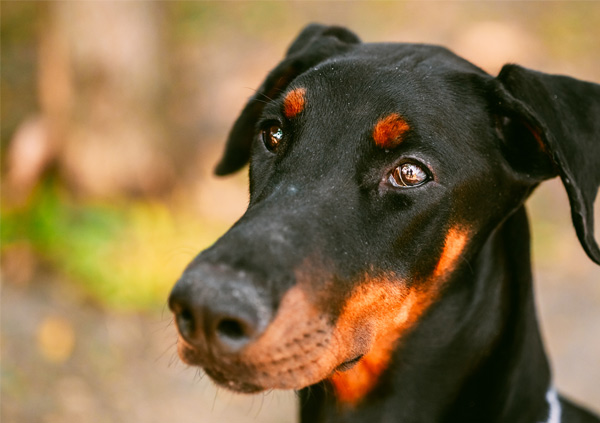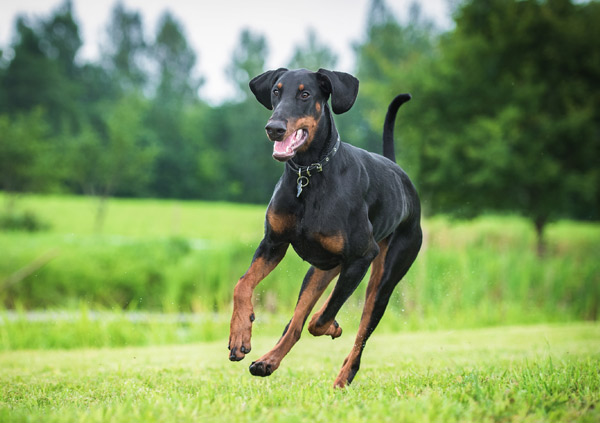 The Dobermann dog breed, or Dobie as affectionally known, is an impressive guard dog and working dog breed.
With the correct training, Dobermann dogs can be beautiful family pets in suitable homes.
Dobermanns have good solid temperaments with the intelligence to match.
However, their training needs require an owner with experience and an understanding of the importance of leadership and training.
Like other 'V8' dog breeds, in suitable homes, they are highly affectionate, loving, and loyal dogs. Only suitable for active homes.
Other Top Large Dog Breeds
Boxer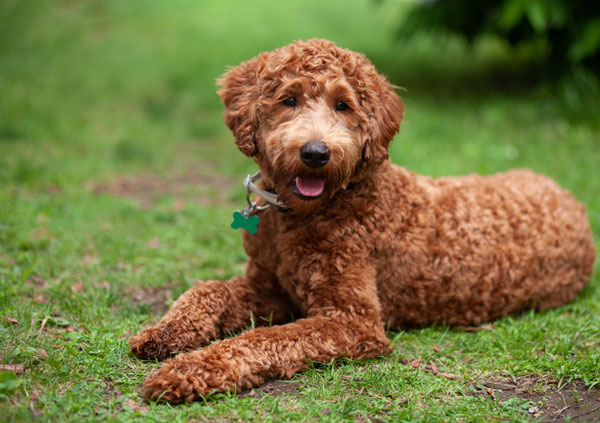 Labradoodle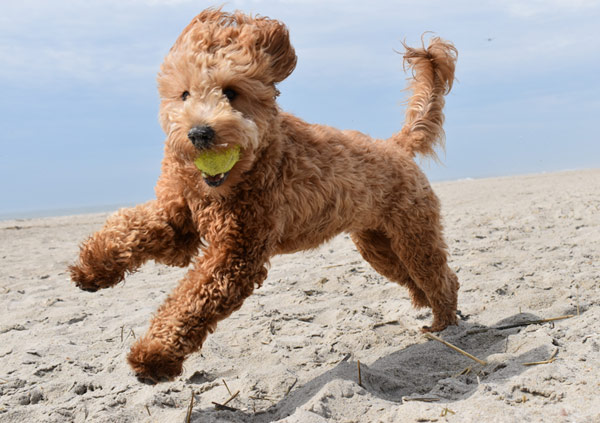 Golden Doodle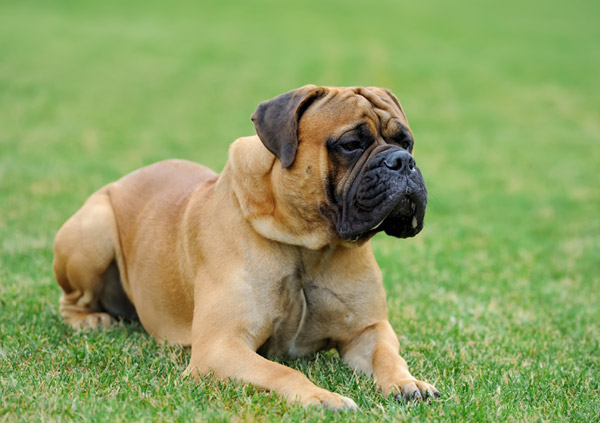 Mastiff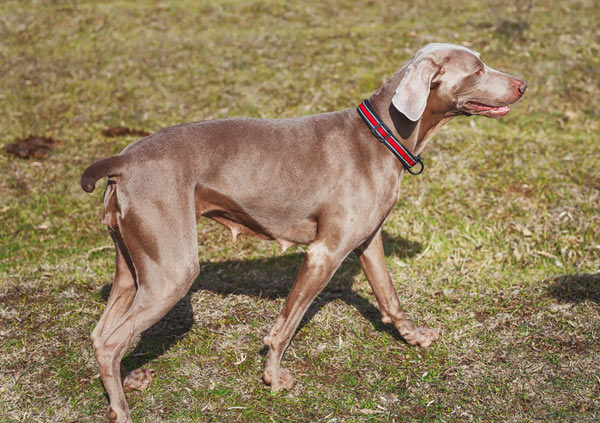 Weimaraner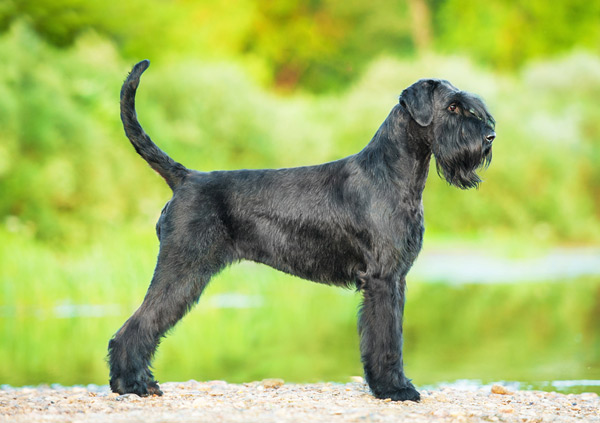 Giant Schnauzer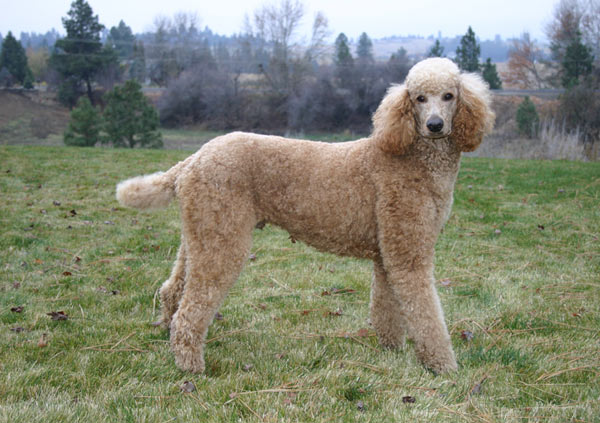 Standard Poodle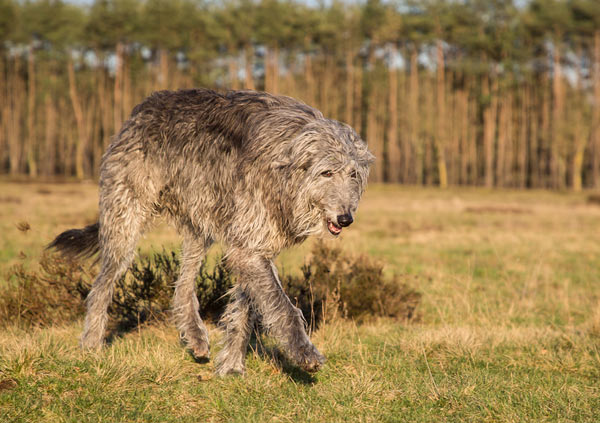 Scottish Deerhound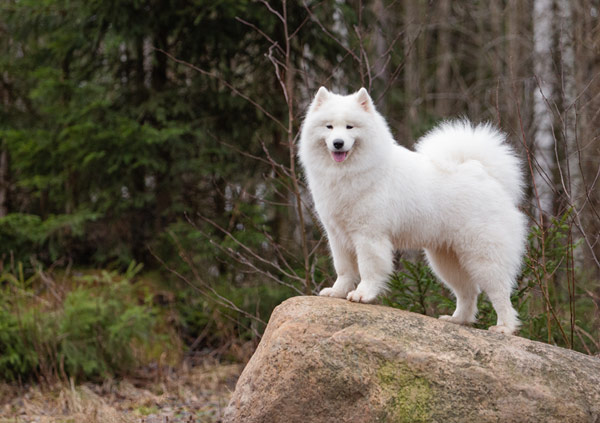 Samoyed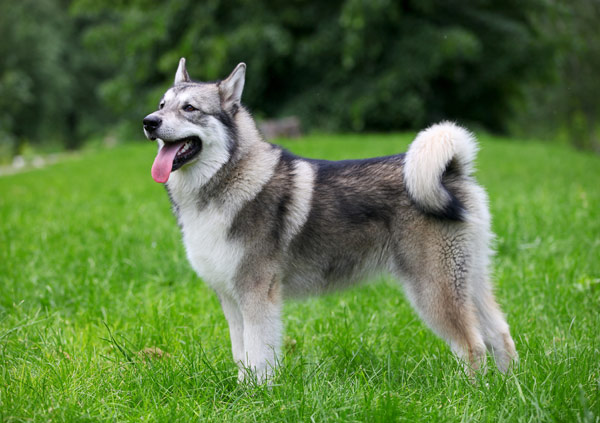 Alaskan Malamute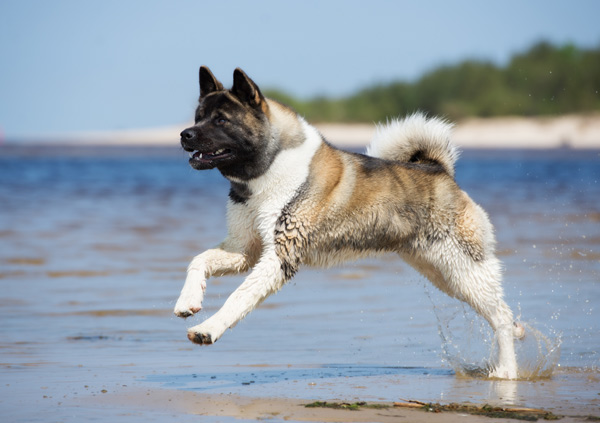 Akita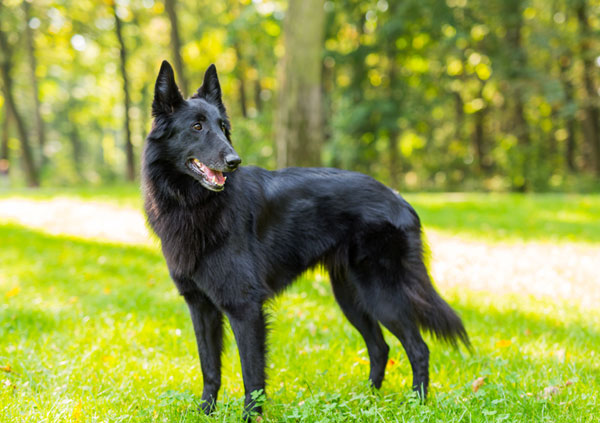 Belgian Shepherd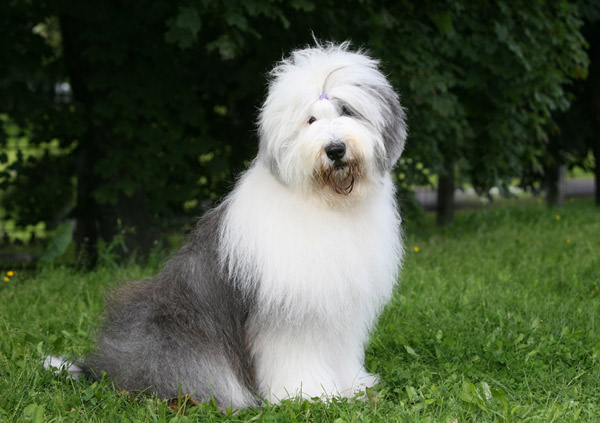 Old English Sheepdog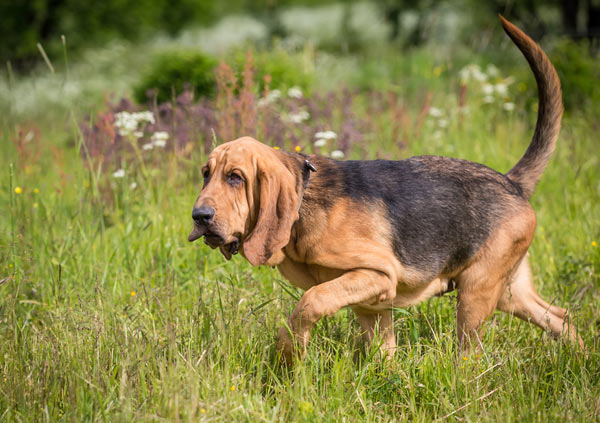 Bloodhound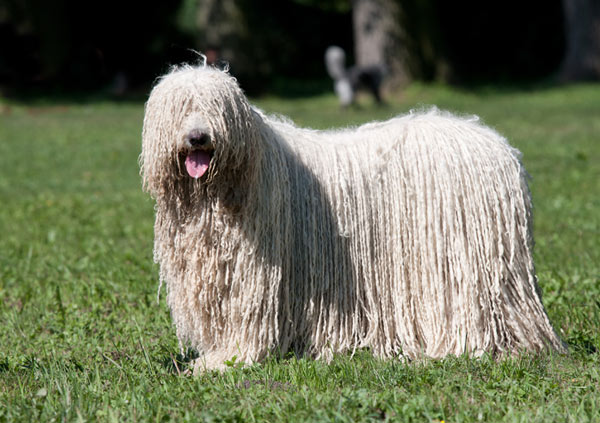 Komondor
Breeds By Size
Giant Dog Breeds
There are also some very popular, massive, giant dog breeds.
These dogs all need room to move and are not suited to apartment living due to their sheer size.
Care also needs to be taken with Giant Dog Breeds to ensure they are not over-exercised as puppies to protect their fast-growing joints.
Some of the most famous giant dog breeds include: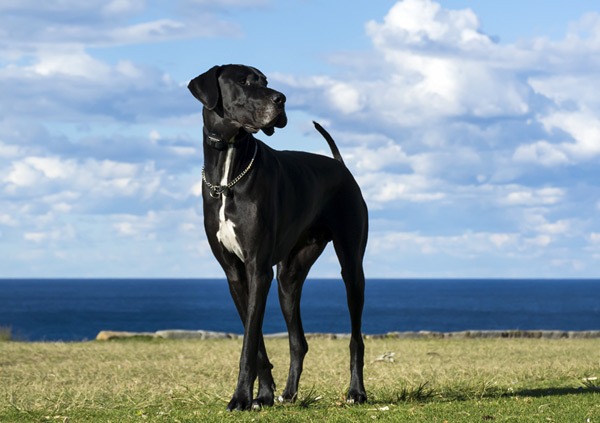 Great Dane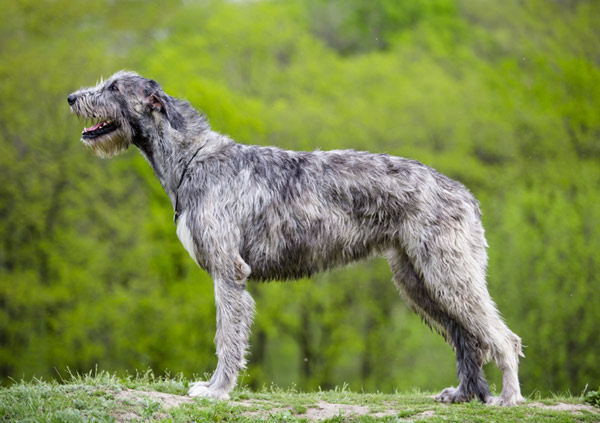 Irish Wolfhound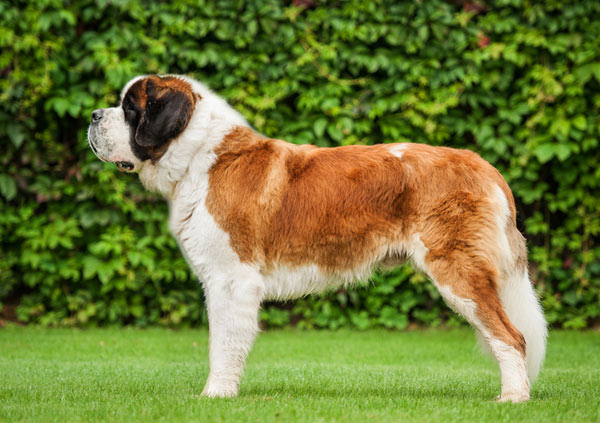 Saint Bernard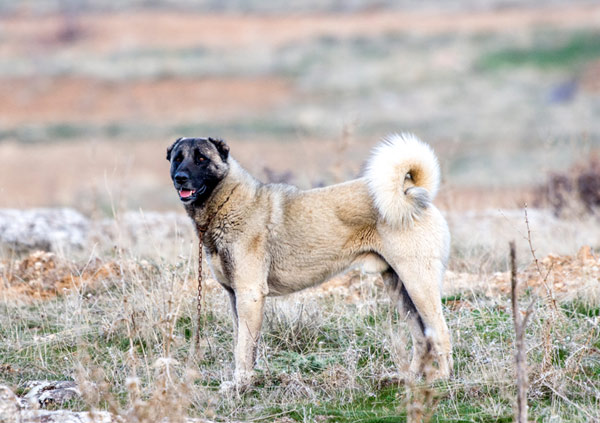 Anatolian Shepherd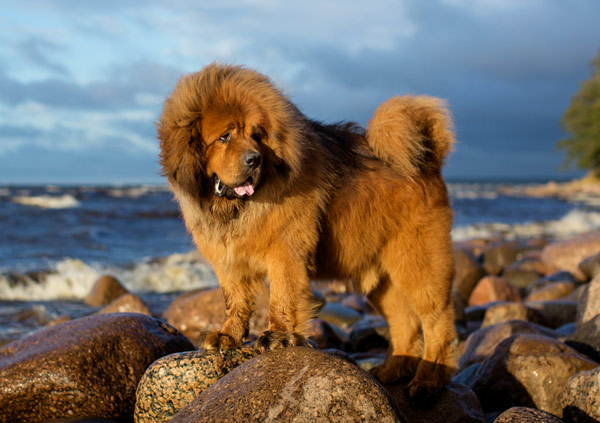 Tibetan Mastiff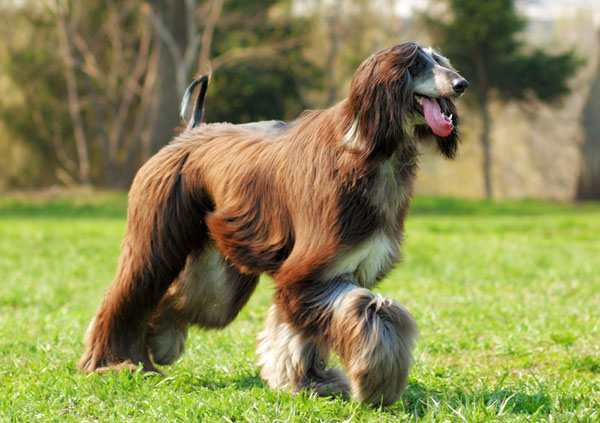 Afghan Hound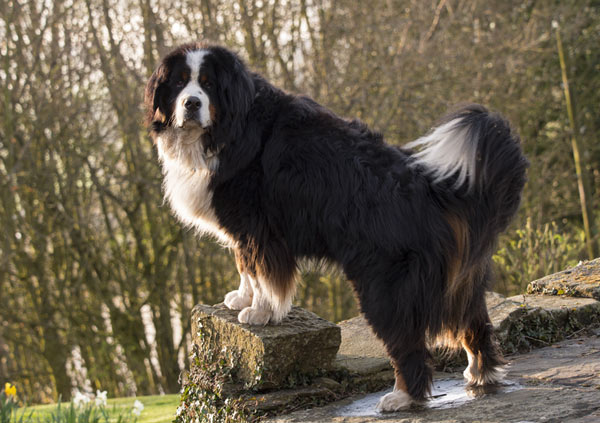 Bernese Mountain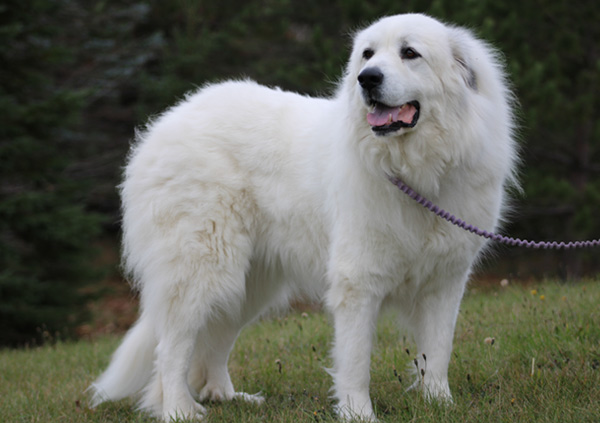 Great Pyrenees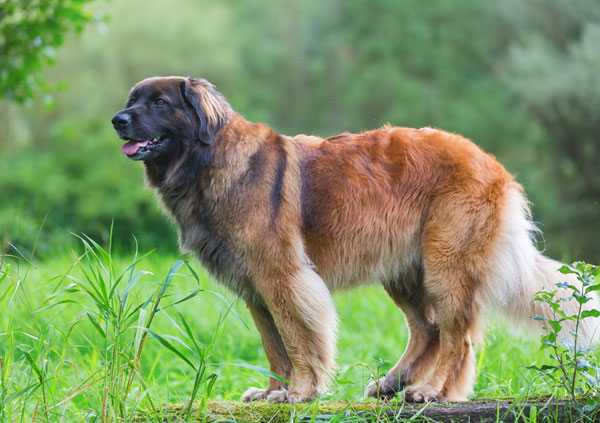 Leonberger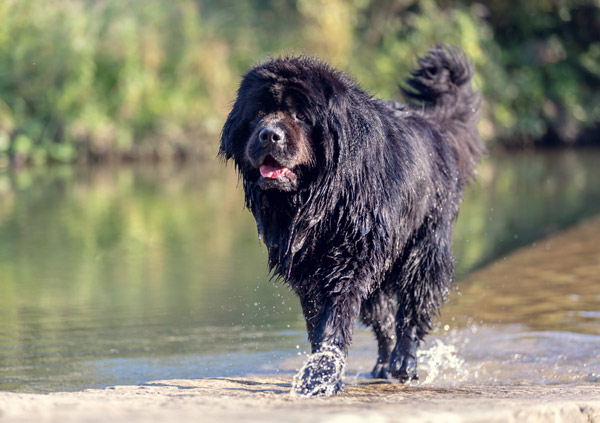 Newfoundland
Rare Dog Breeds
If you looking for something out of the ordinary and unusual, here are some rare dog breeds that you may want to consider.
Unfortunately, these breeds can be hard to come by, so preparation is essential.
You will need to go on a possibly long wait list in order to obtain a puppy from a reputable breeder, and most will also come at a high cost.
However, they are all loveable and stunning breeds.
Top Five Rare Dog Breeds
1. Otterhound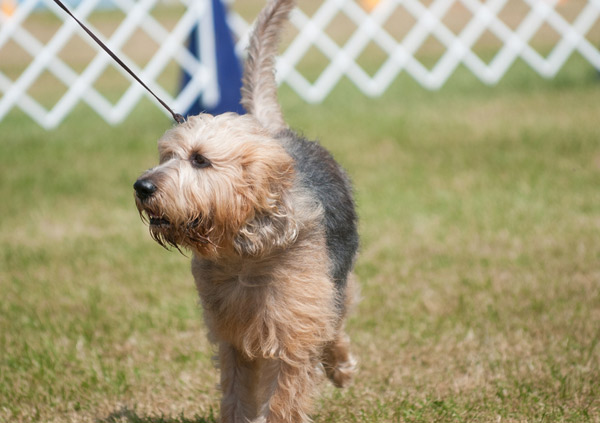 As their name suggests, this large hunting breed was first developed to hunt otters.
They are excellent swimmers, which is no surprise considering the breed also has webbed feet!
Like their hound cousins, they also have impeccable scent qualities.
A fantastic all-around dog that is perfectly suited to the active family lifestyle. 
2. Komondor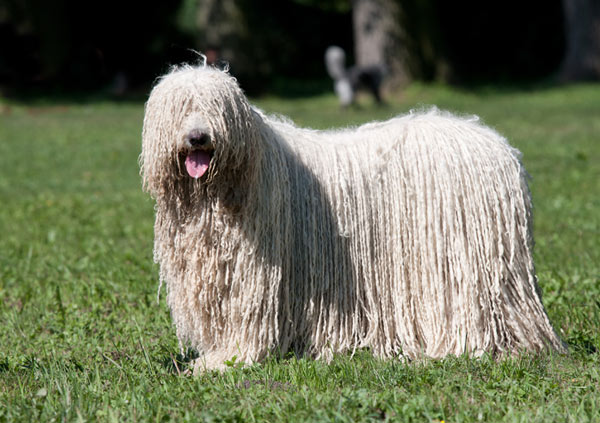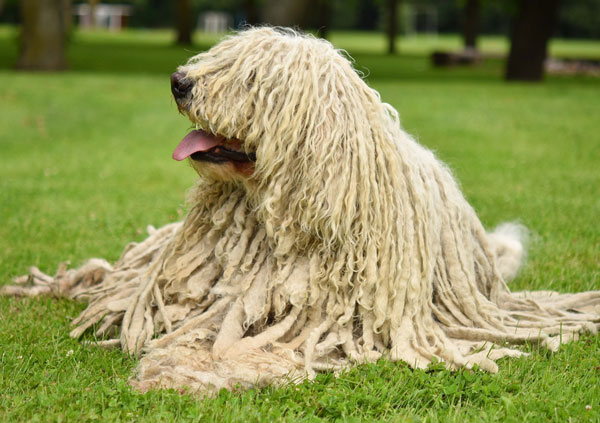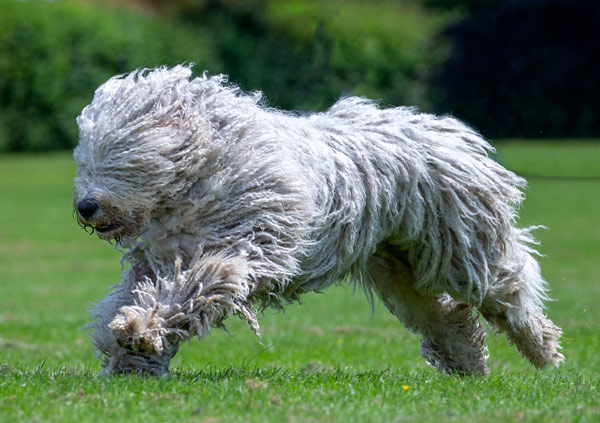 This dog breed is certainly a head-turner, with their long locks of white cords almost resembling perfectly created dreadlocks.
Bred to guard flocks, it is one of the most distinctive dog breeds on the planet.
They are very protective and can also be aloof.
Only suited to the experienced dog handler.
3. Cesky Terrier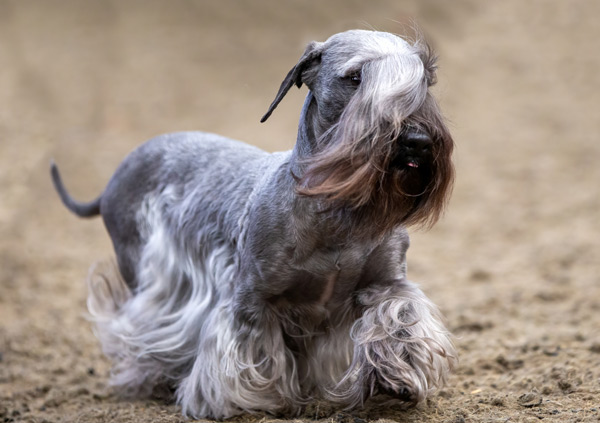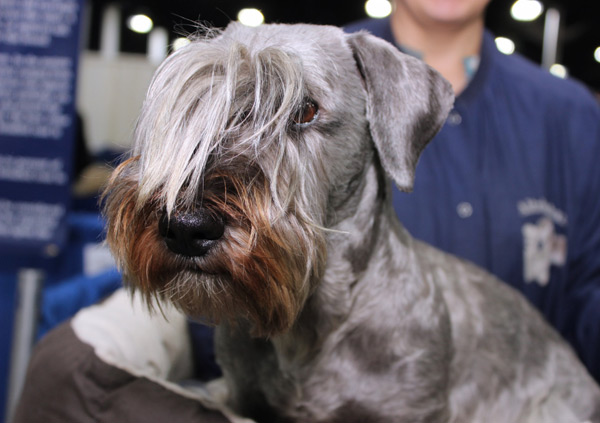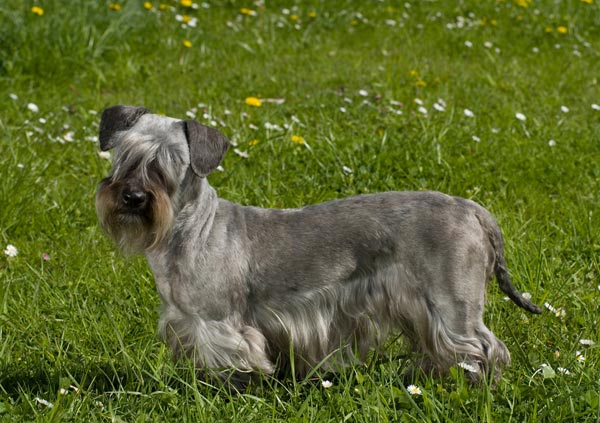 This loveable little character is well-known for their outgoing nature and social skills.
They are also much easier to train than the typical terrier breed.
But, like all terrier breeds, they love to be out and about, sniffing the world and chasing small prey – making dog training imperative to keep your little terrier safe. 
4. Finnish Spitz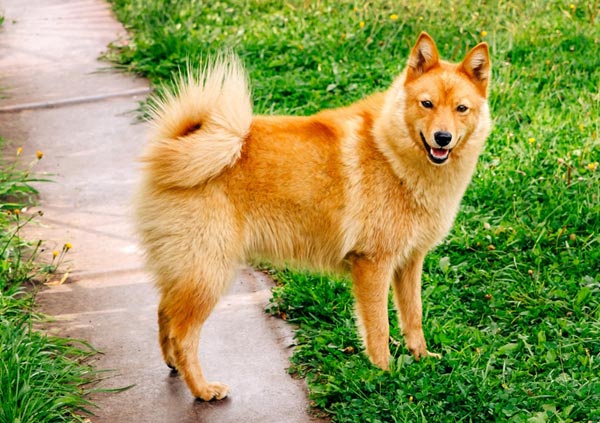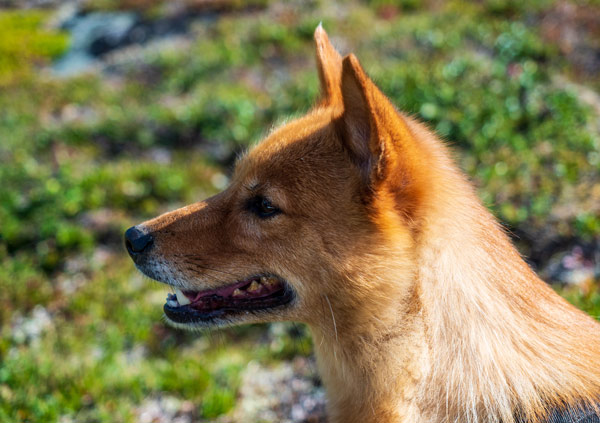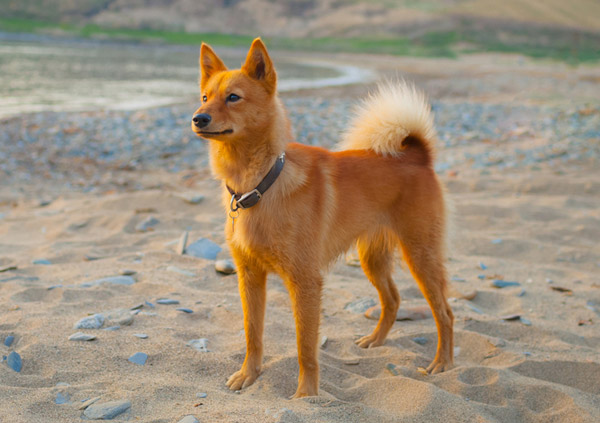 This lovely breed has undoubtedly gained a little more popularity over the past decade.
They are a loving and loyal dog breed who are known for their confident personalities and boldness.
Originally bred to hunt small birds and game, they keep true to their history when it comes to running and chasing. 
5. Norwegian Lundehund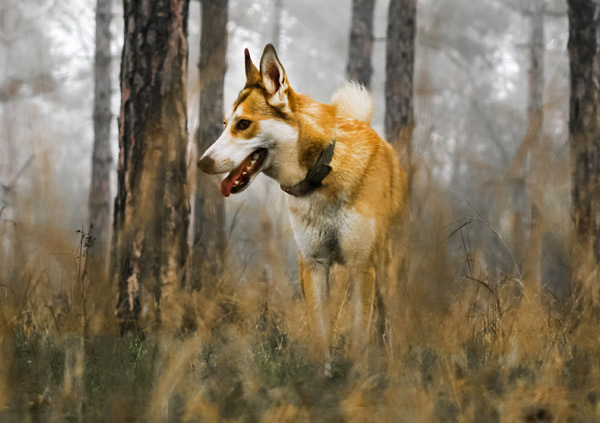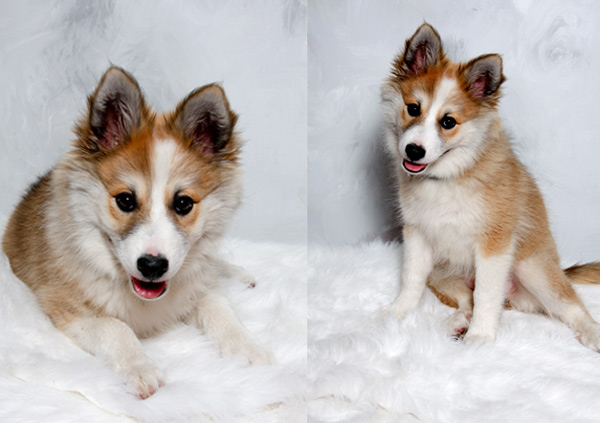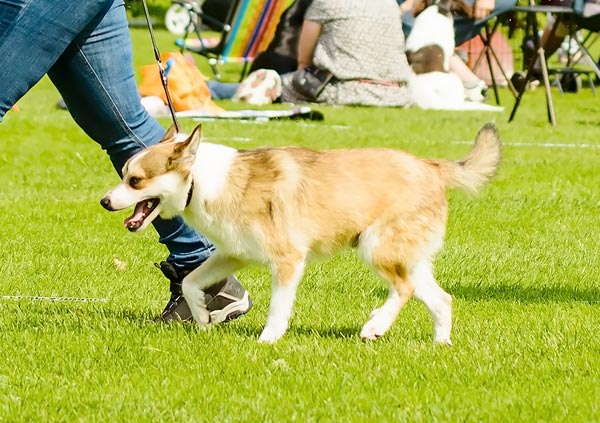 Like many of its Spitz cousins, this small Spitz breed was initially bred to hunt puffins in Norway.
Interestingly because of this history, they have six toes to help balance on steep cliffsides.
A highly energetic breed they flourish with incredibly active owners. 
Dog Breeds By Purpose
When researching different dog breeds, it is fascinating to see how humans have interacted with dogs to breed and train them for various activities.
In the past, dogs were bred to help with specific tasks, such as hunting or herding.
Some breeds were bred to be watchdogs, guard dogs, or for protection. However, today dogs are more popular as companion animals.
Dogs have been bred for their physical characteristics, such as size and colour.
Different dog breeds are suitable for different purposes. For example:
› A hunting dog is bred to be obedient, friendly and interested in hunting. Some dogs are good at catching a scent while others have good sight.
› A herding dog is bred to work with sheep or cattle without biting them or becoming distracted by other animals or people.
› Some dog breeds were originally bred for the purpose of being guard dogs and can be very protective of their owners and property. Guard dogs usually bark at strangers but do not attack unless necessary.
To learn more about different dog breeds and what they were originally bred for, check out our Dog Breeds by Purpose.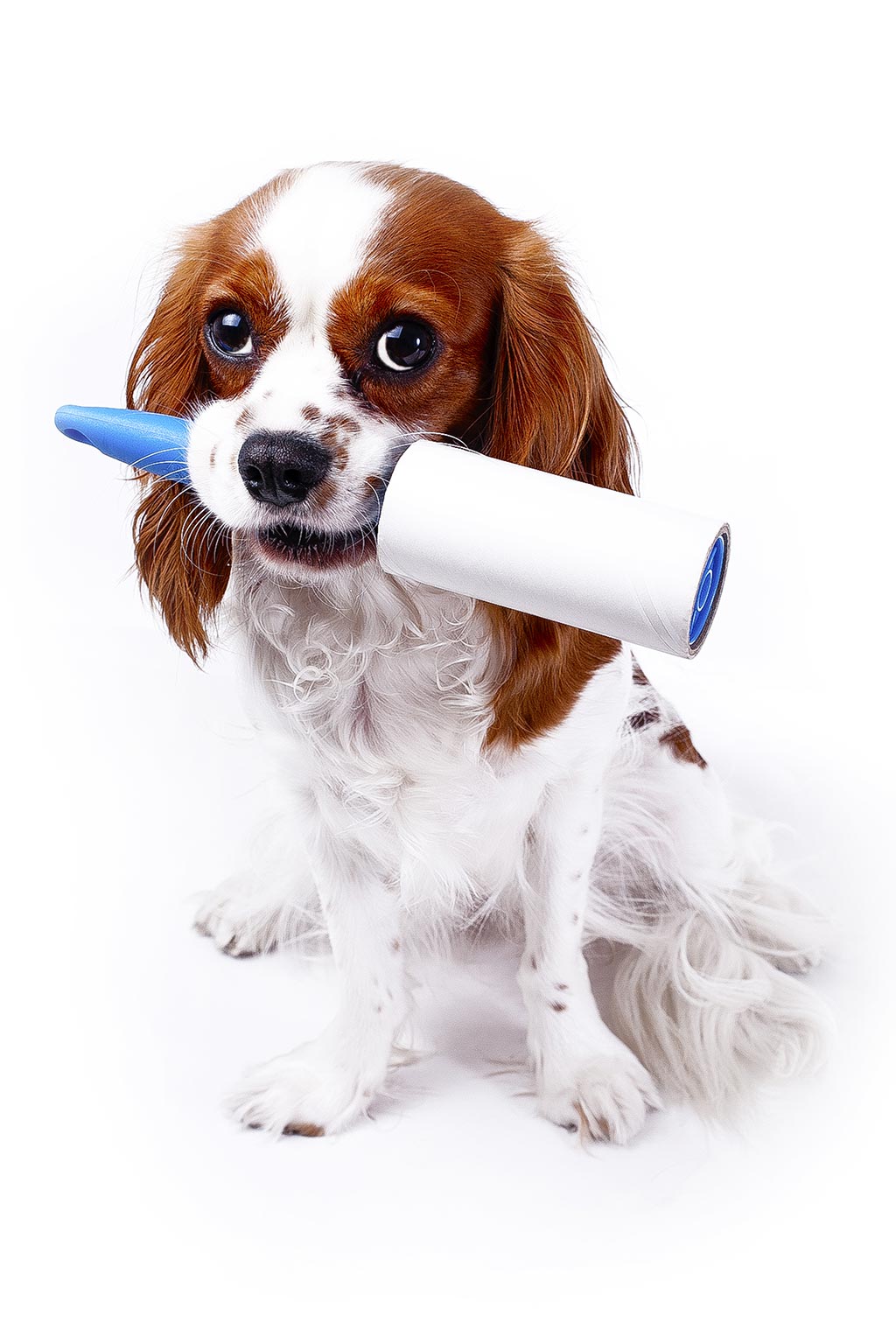 Looking for a Breed of Dog that Doesn't Shed?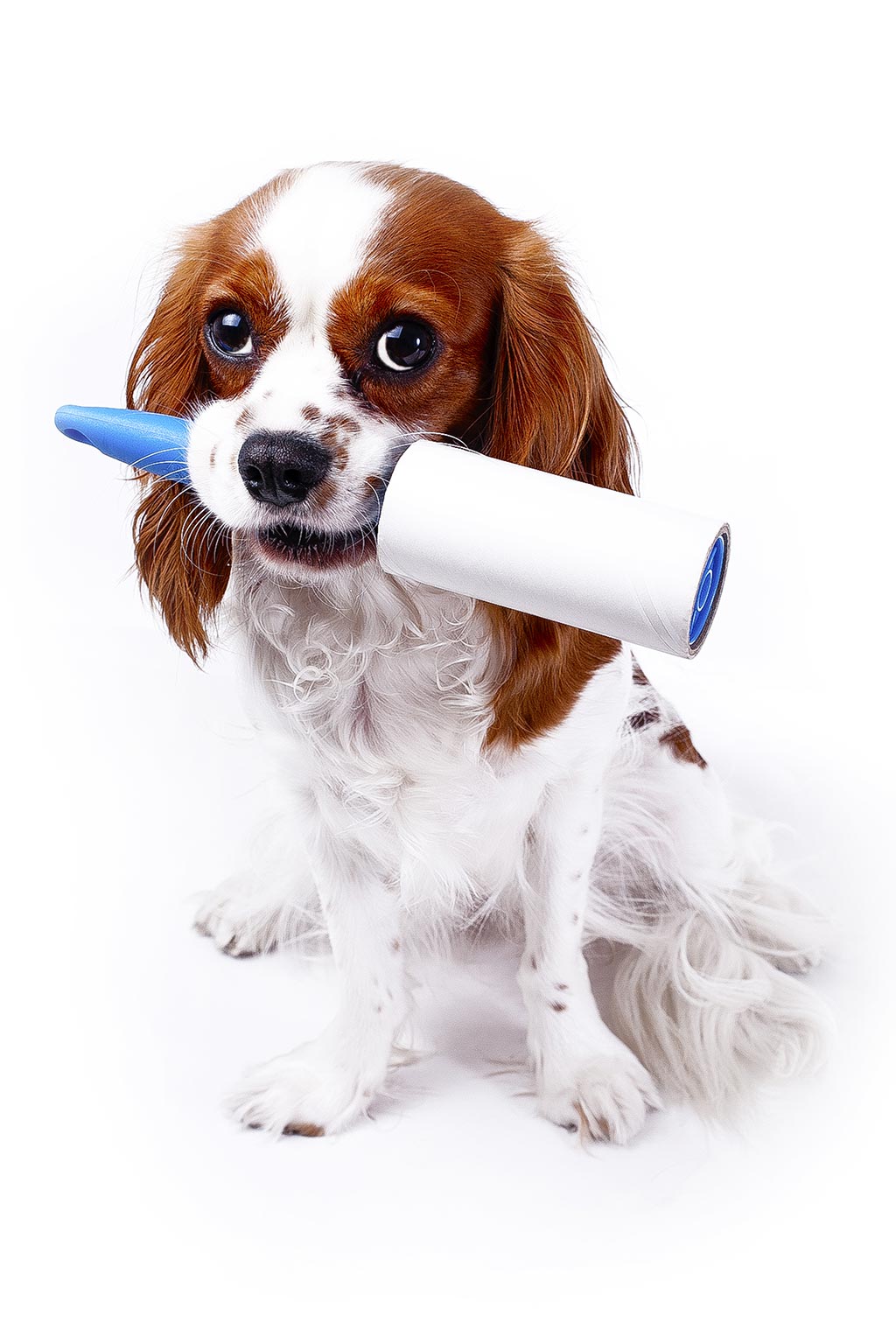 All dogs must shed to a certain degree.
The amount of hair they shed depends on their breed, size, age, and climate.
However, different breeds certainly have different grooming needs – and hair loss.
One common misconception of the typical 'low-shedding' or 'non-shedding' breeds is that they are also 'low-grooming.'
This is not the case, and many non-shedders will require a decent amount of grooming to keep their coats knot free and remove the trapped dead hair.
Popular Large Low-Shedding Dog Breeds
Low-Shedding Large Dogs
Afghan Hound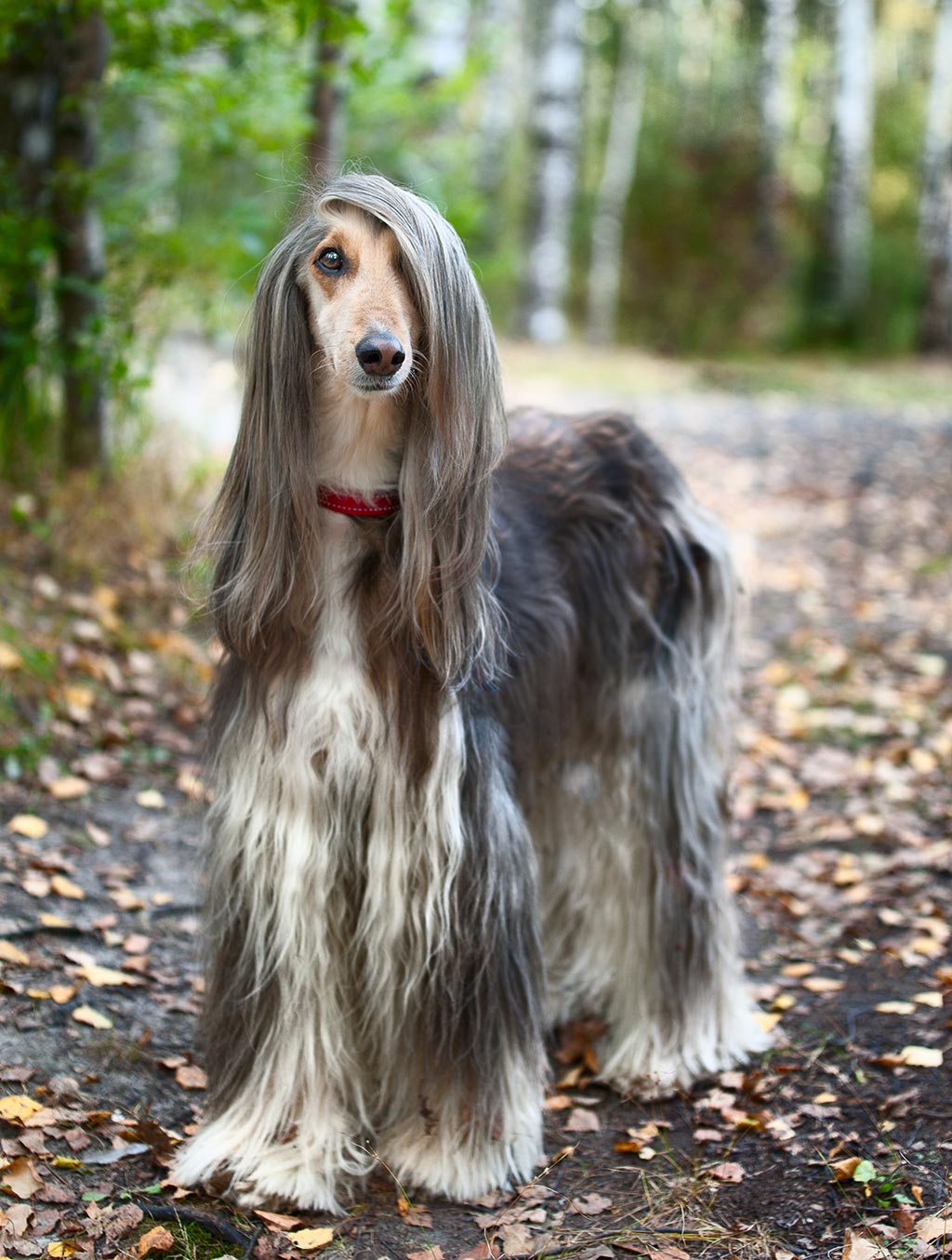 This majestic breed is undoubtedly a head-turner in the dog world.
However, their long flowing locks of hair will need a lot of attention to keep them looking and feeling good.
In addition, their almost human hair will need daily brushing to remove any tangles.
This job can be very time-consuming and is not advisable for first-time pet owners.
Therefore, many Afghan owners call in experts to help with their pets' upkeep and grooming needs. 
Low-Shedding Large Dogs
Airdale Terrier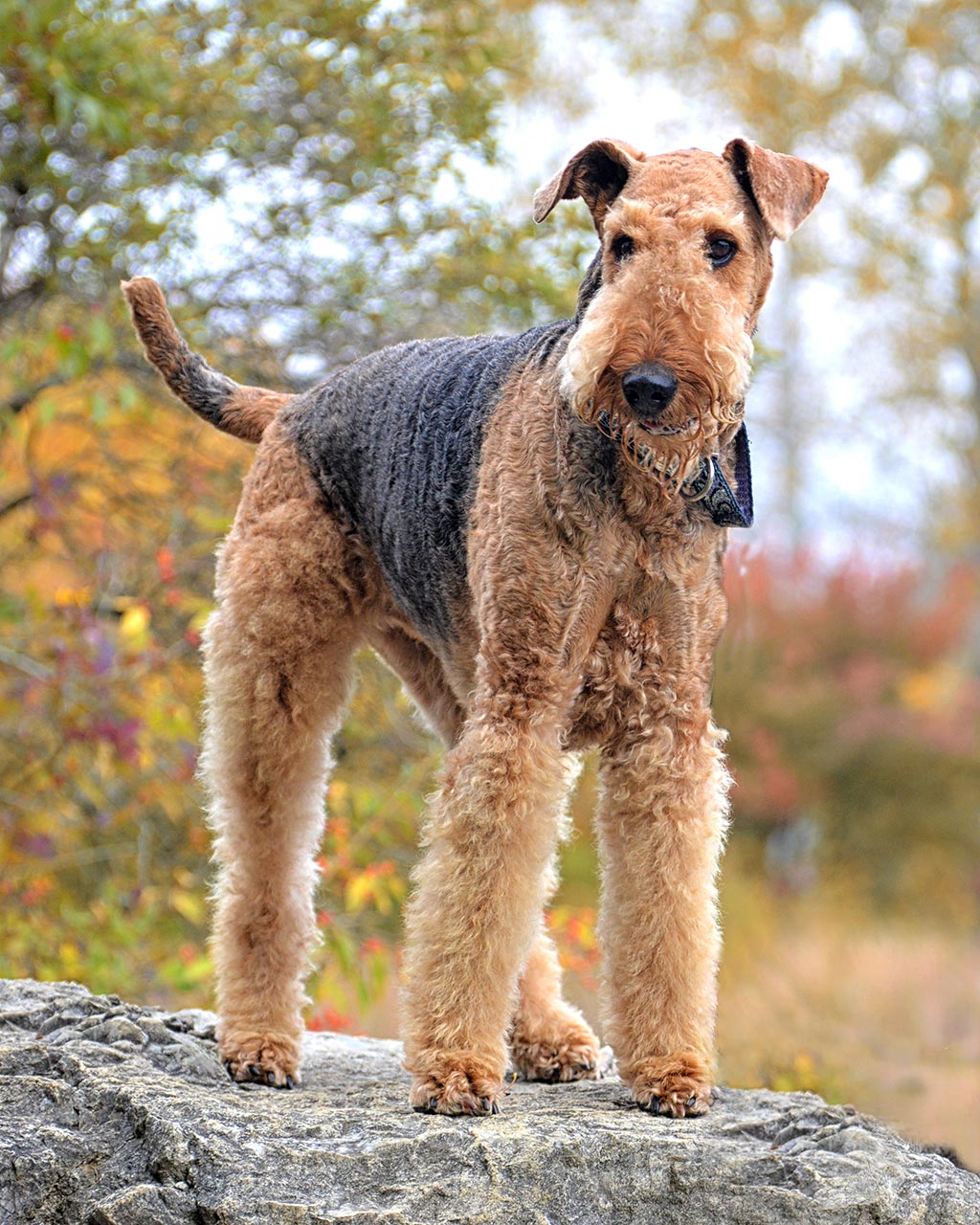 The King of Terriers is a wonderfully natured dog.
However, like many of their 'low-shedding' counterparts, they will need a good amount of care regarding the grooming department.
Like with all dogs, they will shed, just not as much as other breeds, and it's important to keep up with your grooming to minimise this, particularly during seasonal changes.
Most owners call in the experts and also choose to strip or clip the coat to keep it neat.
Low-Shedding Large Dogs
Bouvier des Flandres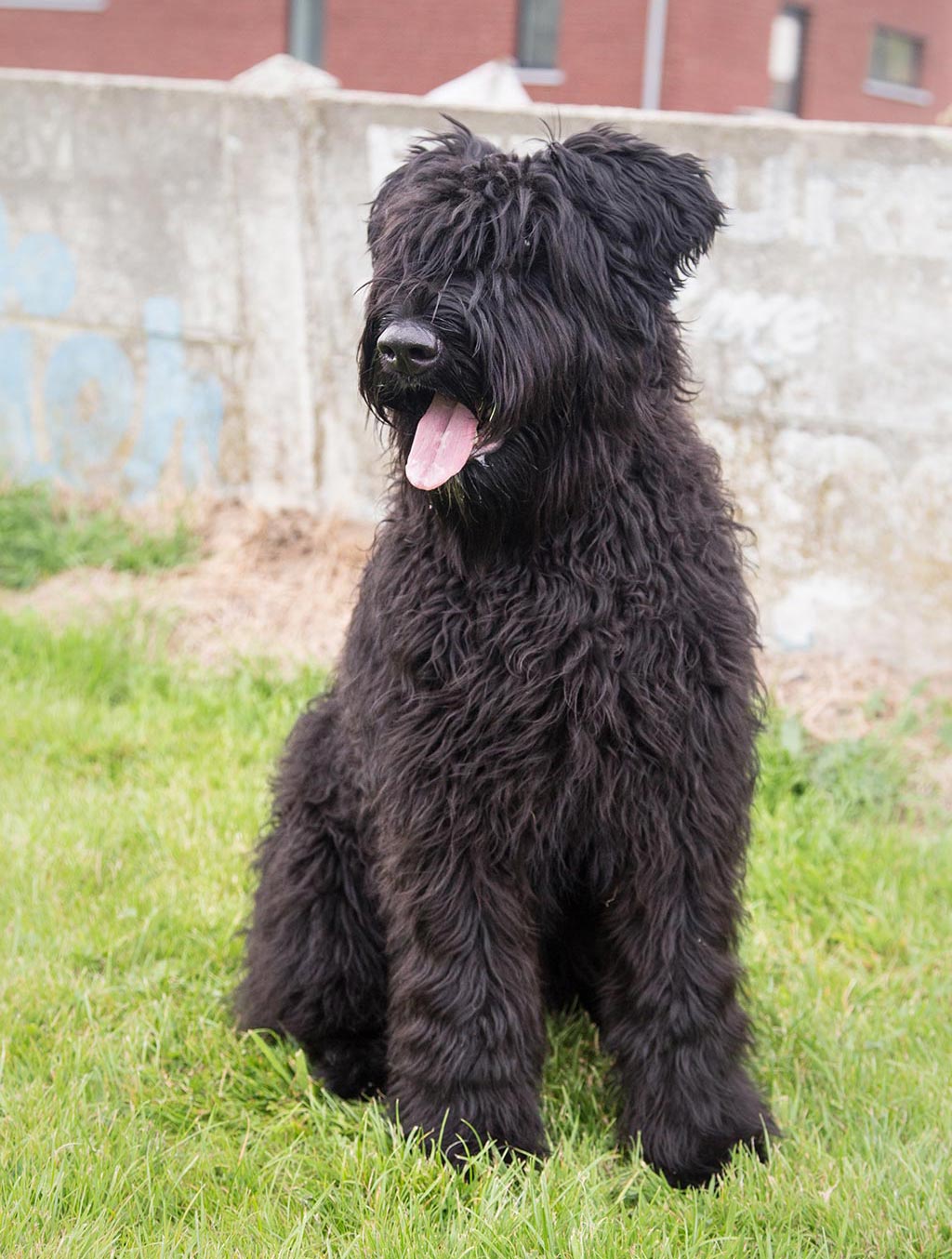 Like with many double-coated breeds, the hair will become trapped by the outer layer, so grooming is vital to remove the dead hair and keep the coat knot free.
This is why many consider this to be a 'low-shedding' dog.
This breed will require daily brushing to keep the coat looking its best.
Many owners call in the professionals every six weeks for a quick trim. 
Low-Shedding Large Dogs
Giant Schnauzer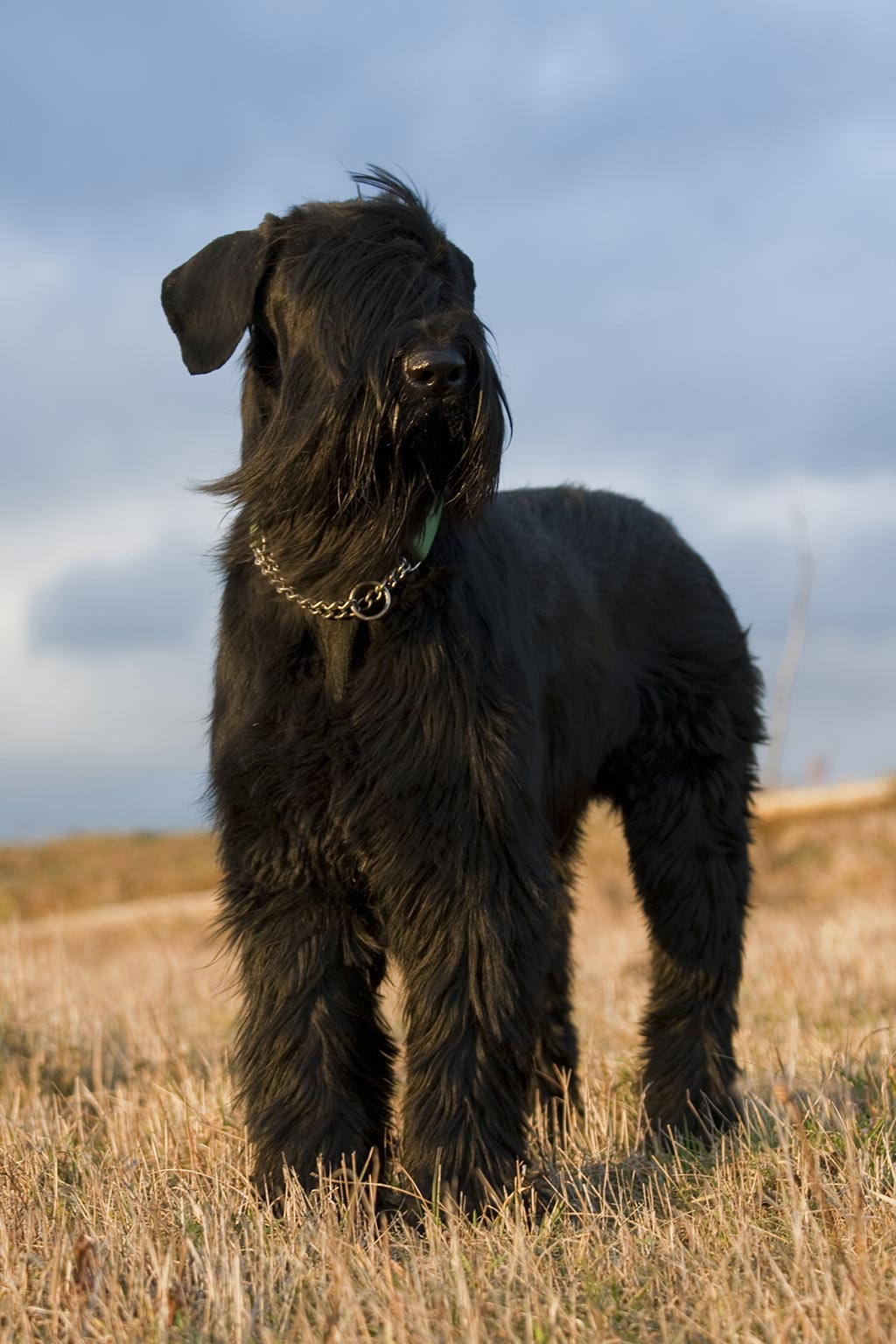 Like all the adorable Schnauzer sizes, the giant is also a big favourite for those who dislike the tumbleweeds of hair around the home.
Again, these dogs shed!
But because of their wiry coat exterior, the hair becomes trapped, leaving pet parents the task of removing it by brushing.
Your Schnauzer will need to be trimmed or stripped regularly by a professional to ensure the coat is kept in top condition. 
Low-Shedding Large Dogs
Irish Water Spaniel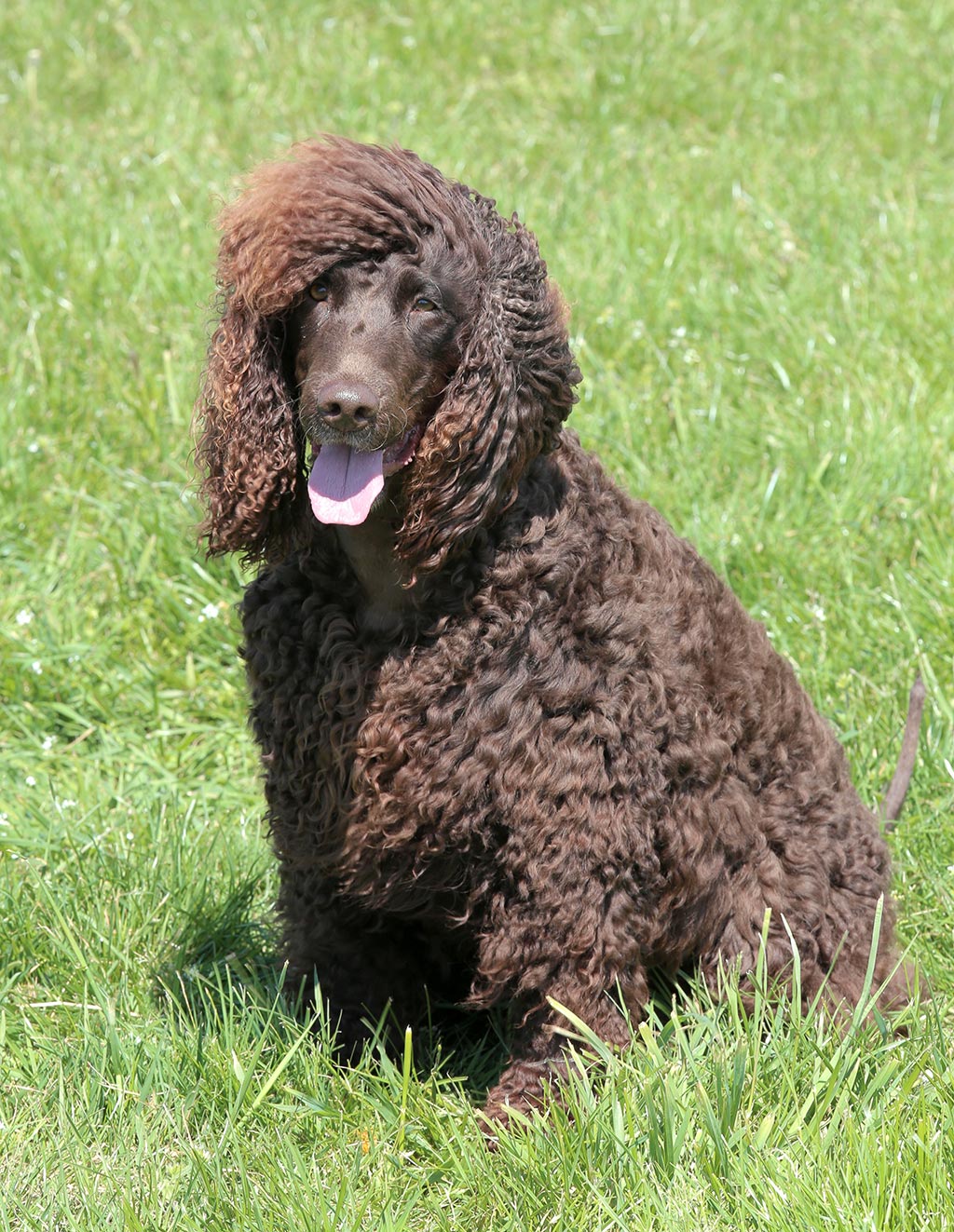 This wavy gem of a dog is well-known for its lack of dropping hair.
However, once again, it's the double coat behind all of this marvel, so brushing is paramount to remove the dead hair.
Brushing two to three times per week is advised to keep the coat free of tangles and painful knots. 
Low-Shedding Large Dogs
Komondor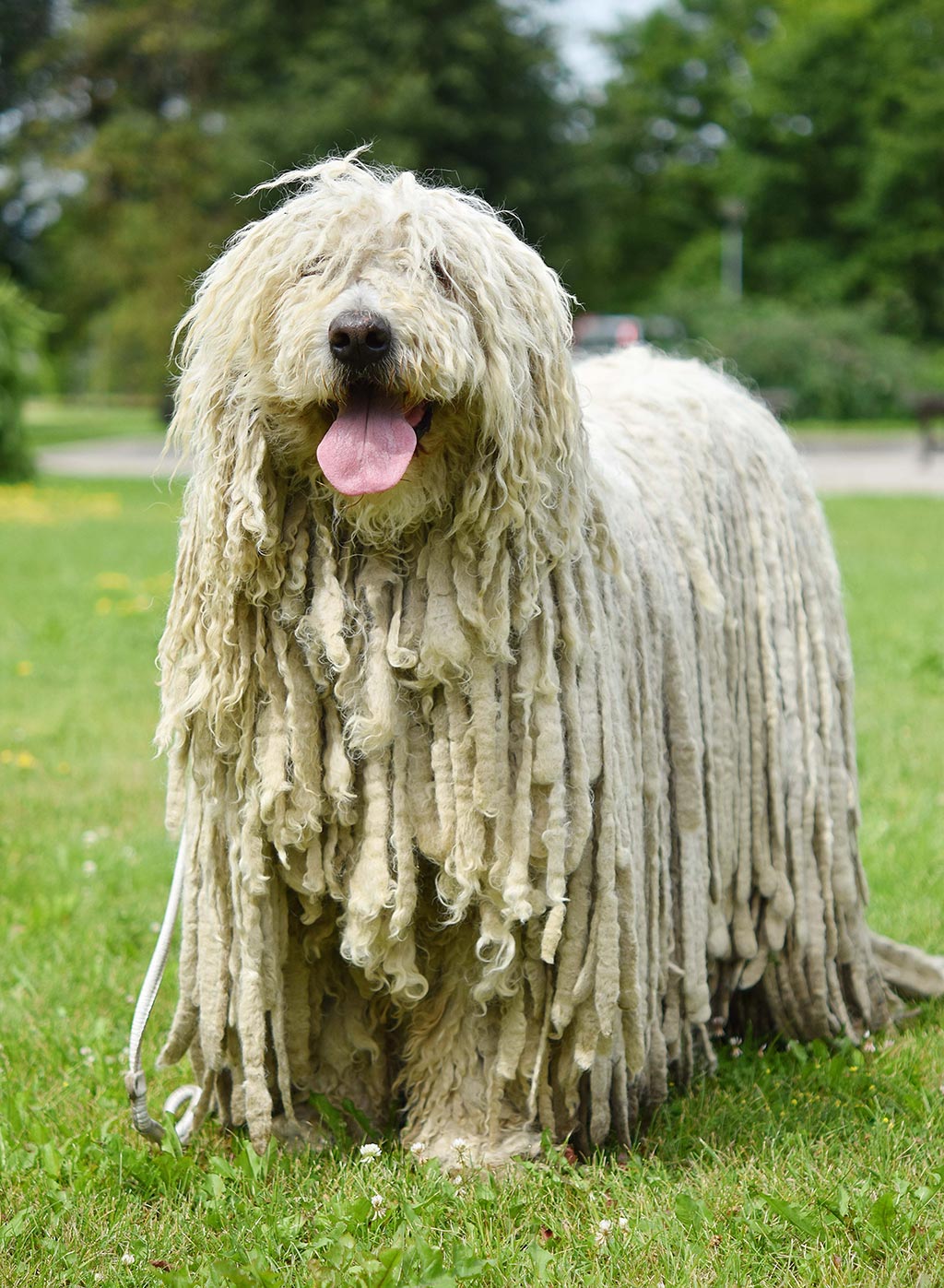 The precious cords of the Komondor will correctly form once they are around two years of age.
Until this time, you will need to take good care of your pup's wee curls, keeping them dry and dirt free.
Although you will not need to brush, your Komondor cords must be separated often to prevent tangles.
It is also a job for the experienced, so before purchasing this precious low-shedder, ask for professional help with coat care.
Low-Shedding Large Dogs
Portuguese Water Dog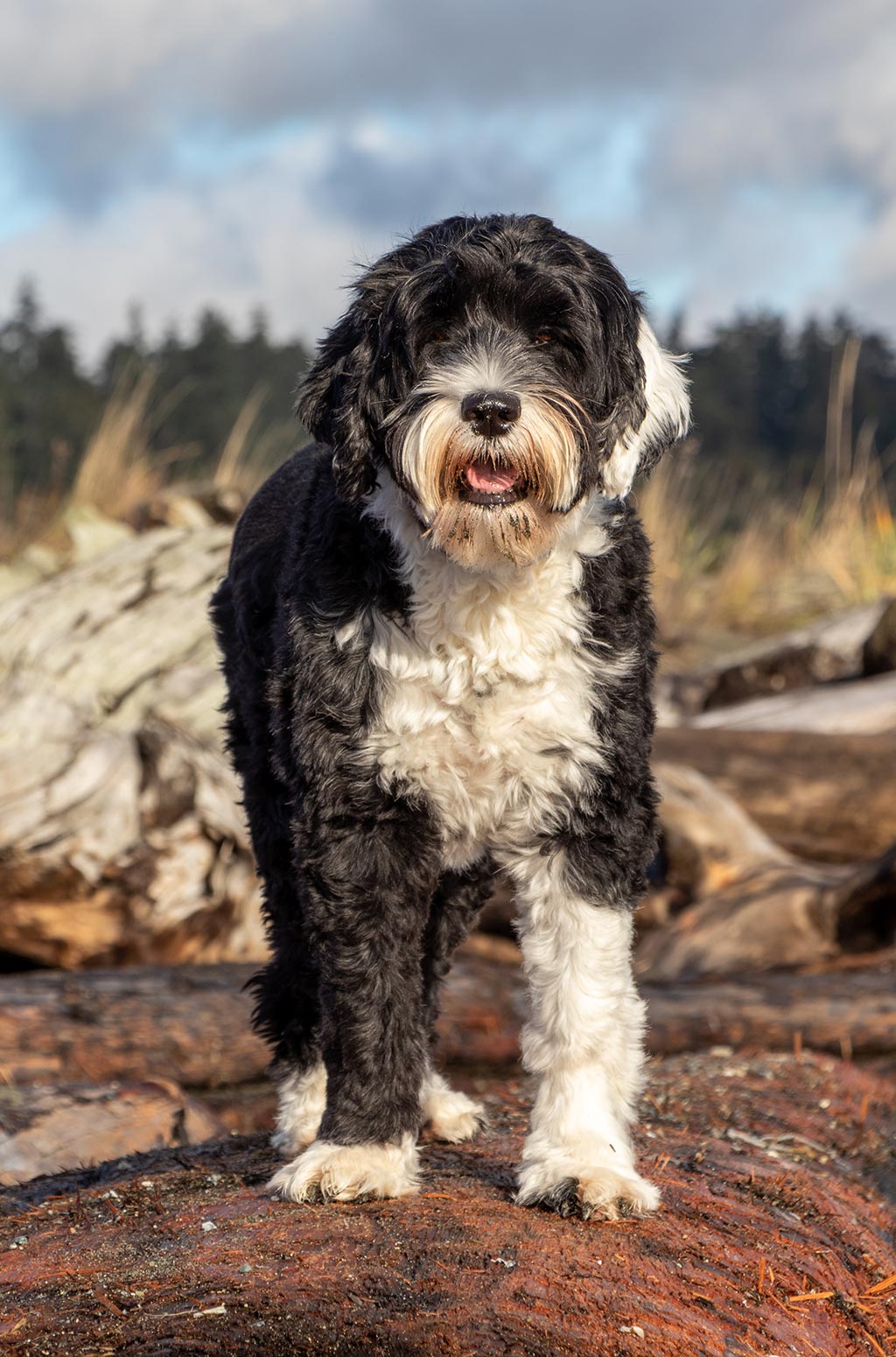 This stunning water-loving breed is a minimal shedder but will require a good brush a few times a week to keep their coats tangle-free.
Some enlist help from a grooming service for clipping and trimming.
These dogs will need to be clipped often.
Like all water-loving dogs, rinse them in fresh water after every swim to keep their skin in top condition. 
Low-Shedding Large Dogs
Saluki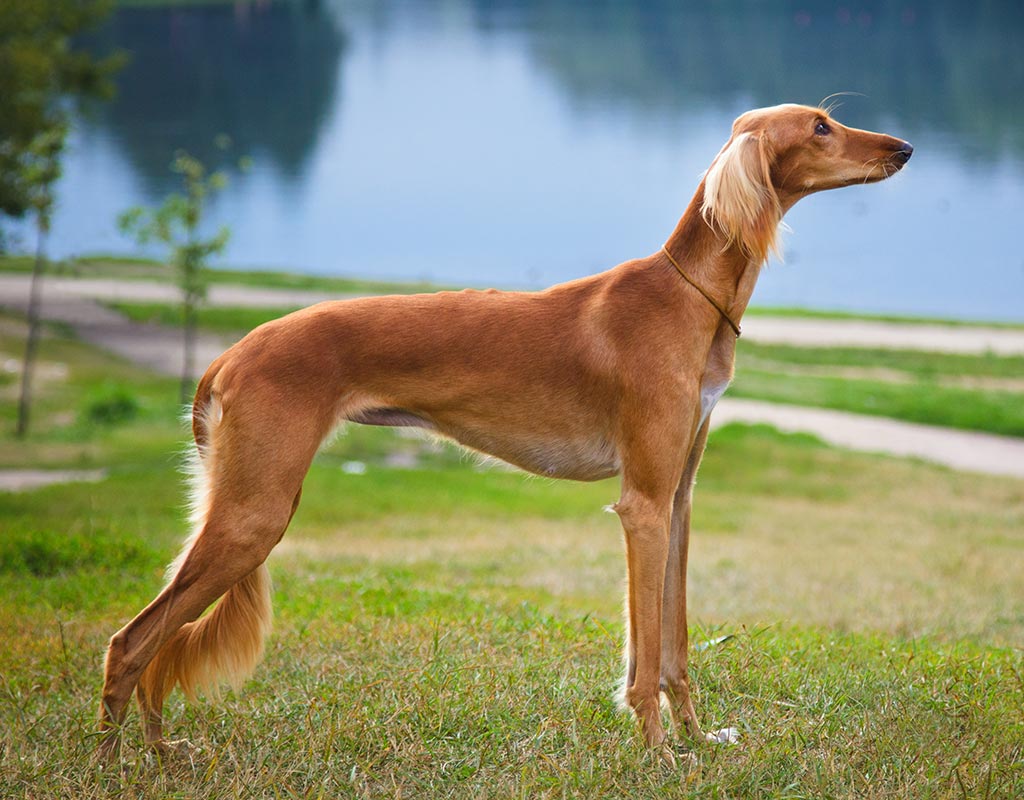 As one of the oldest breeds, the Saluki has been a minimal shedding attraction for many years.
Salukis are also famous for not having any doggy odour.
However, they will require a good brush once or twice weekly to keep the coat tangle free.
Low-Shedding Large Dogs
Standard Poodle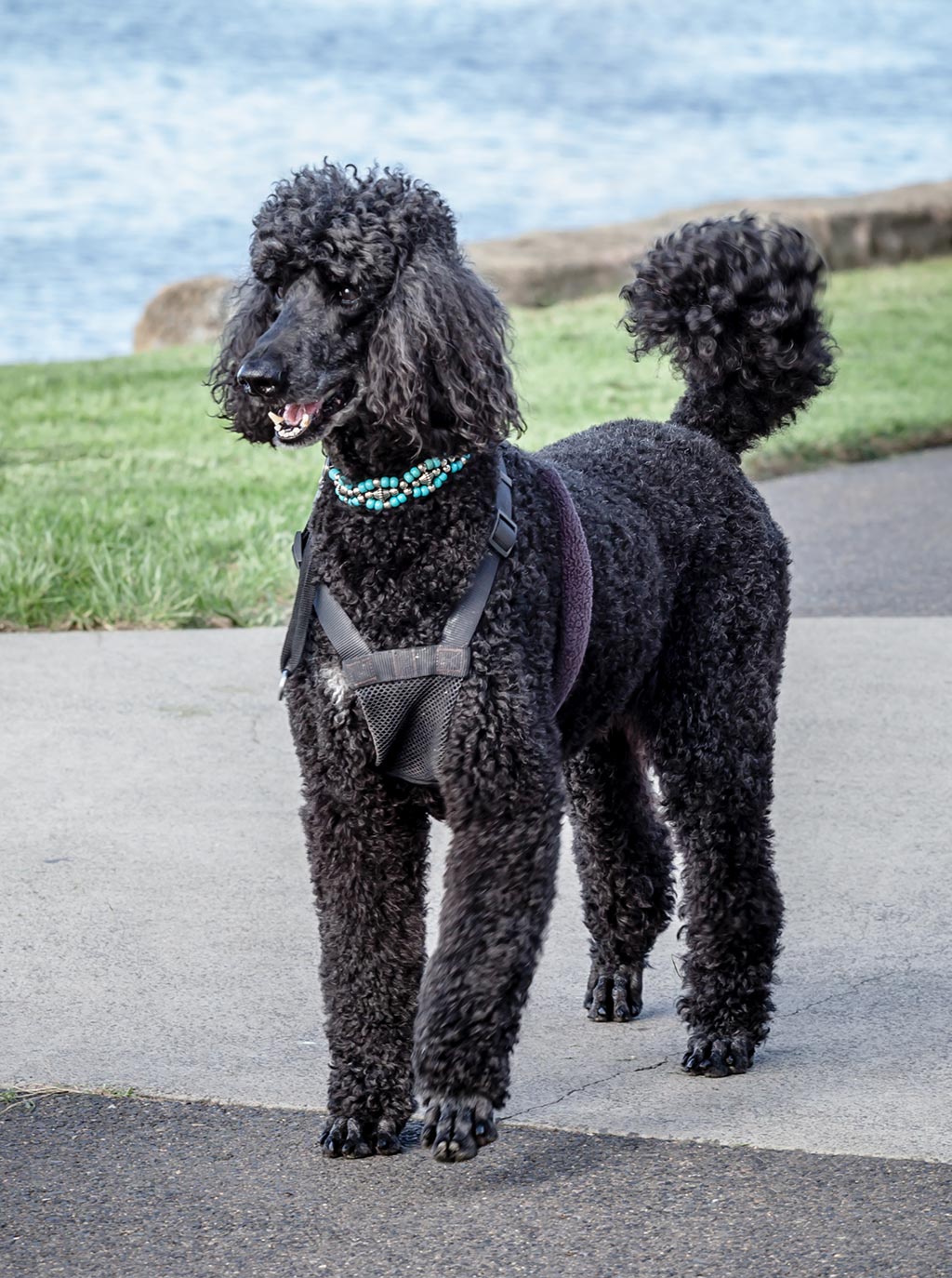 As a famous low-shedding breed, the Poodle is a stand-out favourite for people looking for a relatively hair-free home.
However, like all Poodles, the Standard will require a fair amount of grooming and attention from a professional for a clip and trim.
They might not shed too much, but their coats are very high maintenance and require daily brushing to remove the dead hair.
Low-Shedding Large Dogs
Wirehaired Pointing Griffon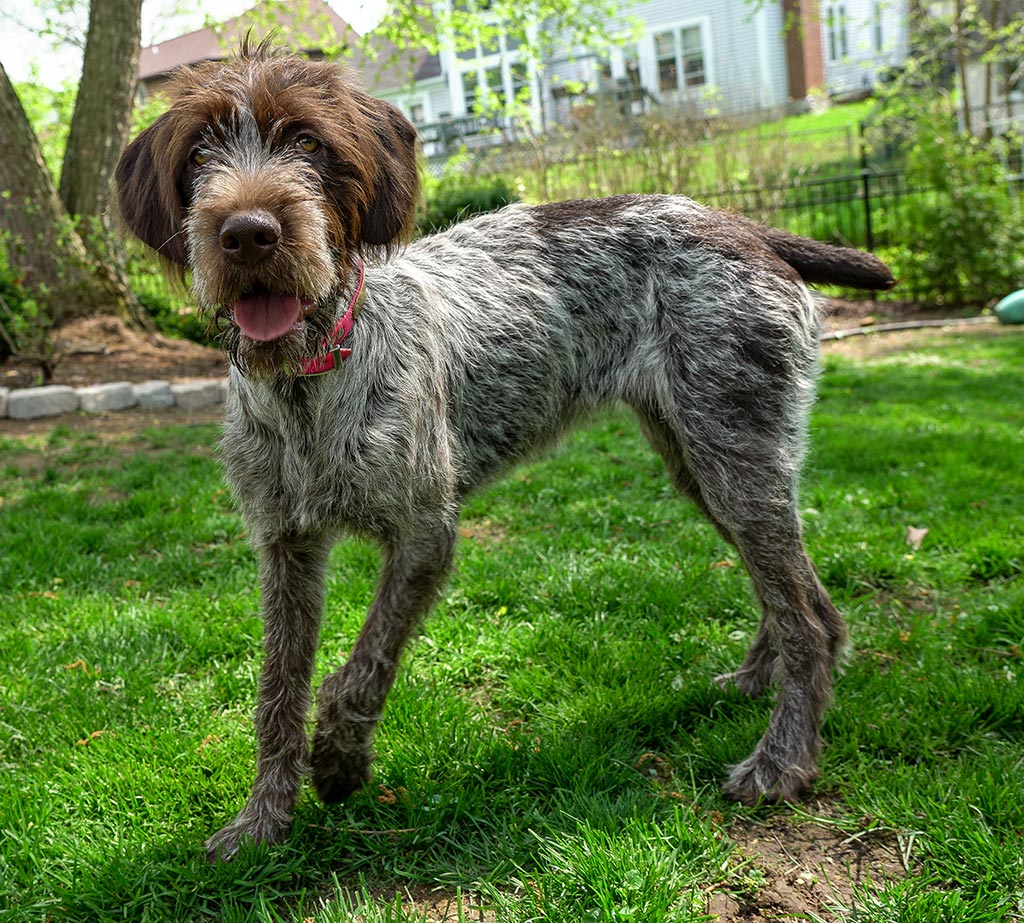 Having a double coat with a thick weatherproof undercoat and a wiry exterior makes the Wirehaired Pointing Griffon a limited shedding dog.
However, the coat will need to be combed regularly to remove the dead trapped hair.
Popular Medium Low-Shedding Dog Breeds
Low-Shedding Medium Dogs
Basenji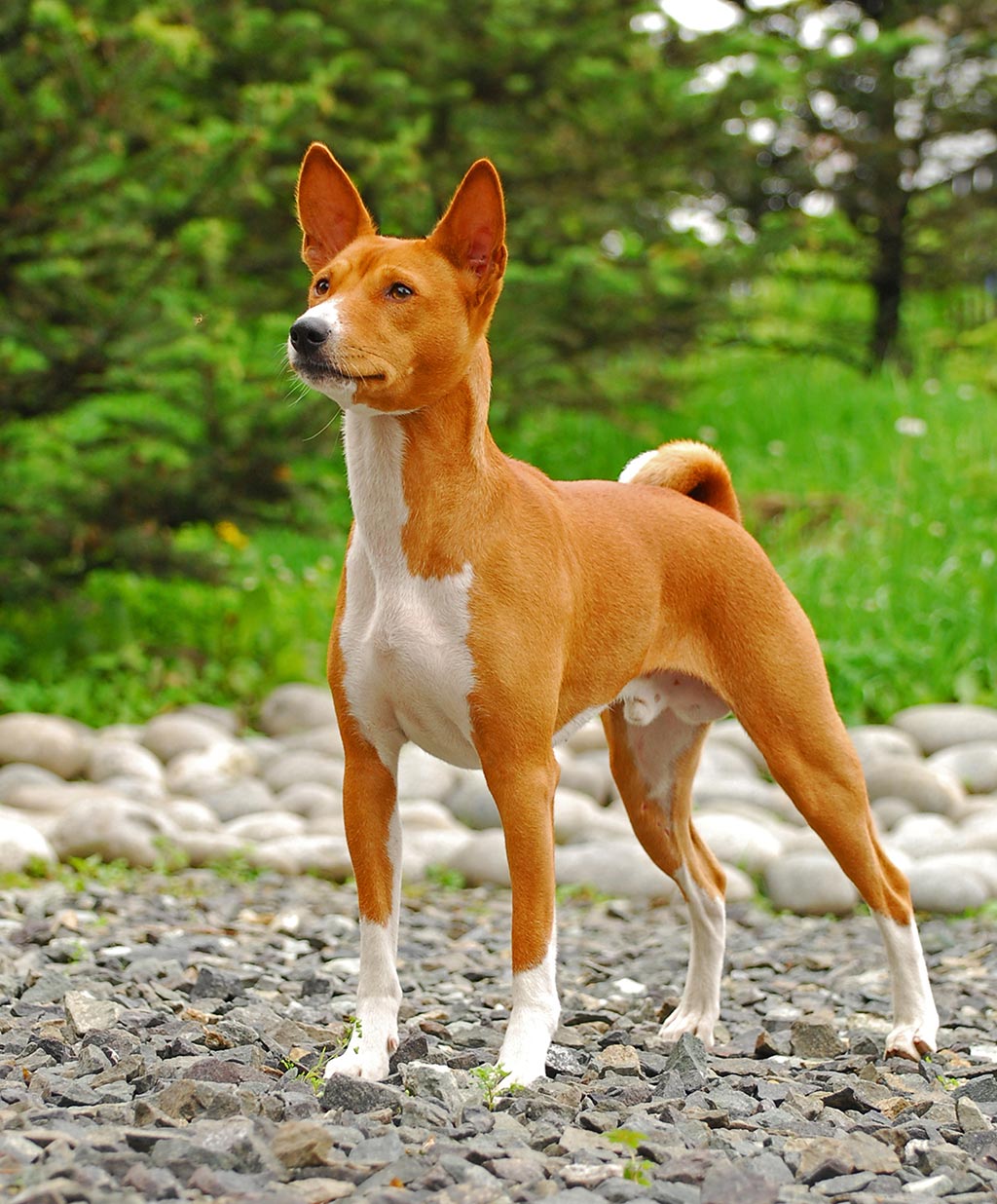 The Basenji has a punchy and loveable nature and is a master at keeping his coat clean and groomed.
In saying this, they will require a weekly brush to remove dead hair.
They are considered a typical non-shedding breed.
However, don't be fooled, the Basenji does shed, but the hair is so delicate and short that the shedding is not easily noticeable compared with other dog breeds.
Low-Shedding Medium Dogs
Kerry Blue Terrier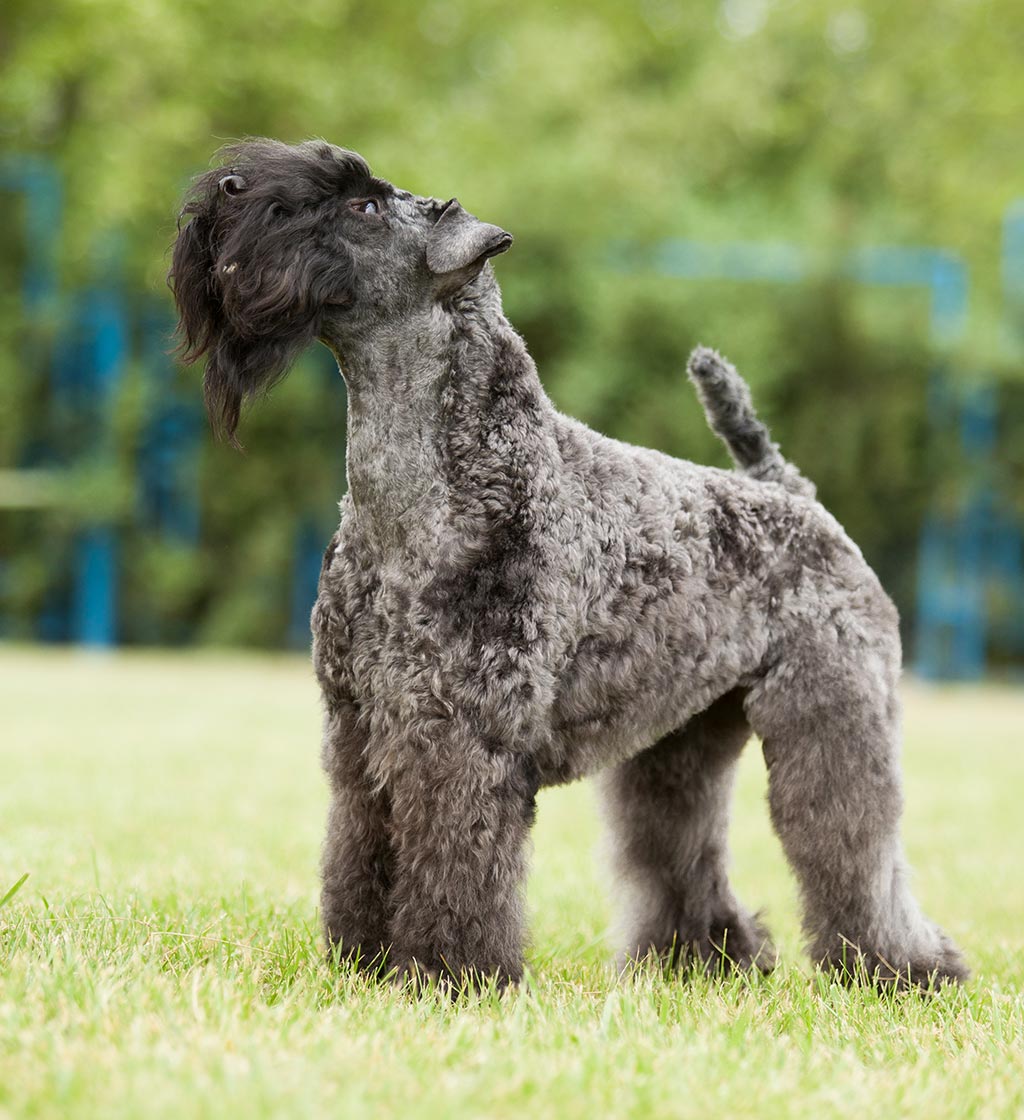 This feisty and friendly wee Terrier makes a beautiful addition to many homes.
As a low-shedder, they are popular amongst those who dislike the sight of family fur around the house.
But be warned; they require daily brushing and a trip to the experienced and professional groomer for clipping every four to six weeks. 
Low-Shedding Medium Dogs
Labradoodle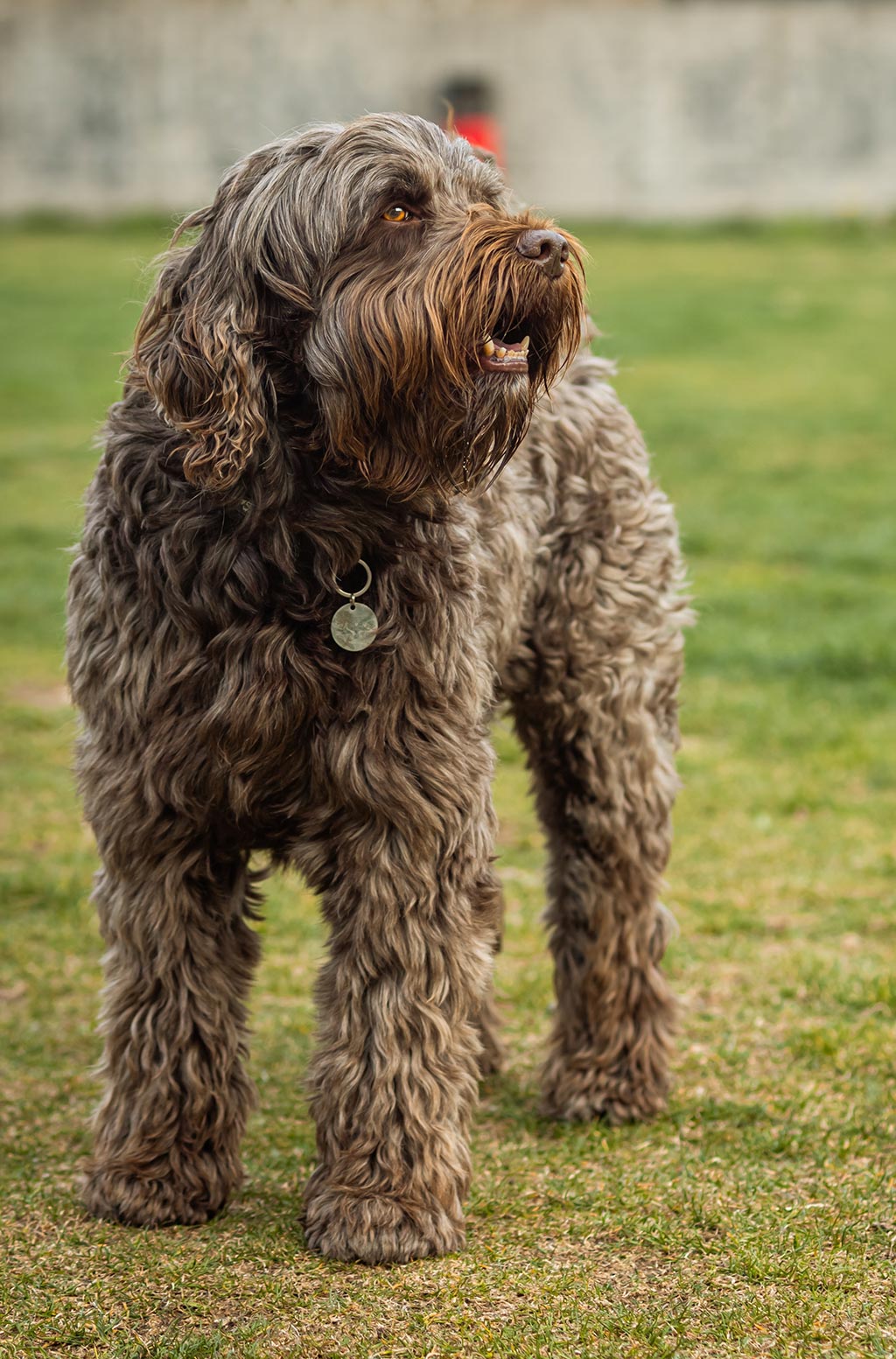 A popular and relatively new breed to the non-shedding category.
They were initially developed as hypoallergenic guide dogs with low-shedding coats.
Like all dog breeds, the breeder is vitally essential when purchasing a Labradoodle to check for quality with coat and breed.
They have three coats – The Hair Coat, Wool Coat, and Fleece Coat.
Fleece and Wool are the lowest of the shedding varieties for this breed.
All coat types must be brushed weekly to promote healthy skin and remove dead and loose hair.
Low-Shedding Medium Dogs
Irish Terrier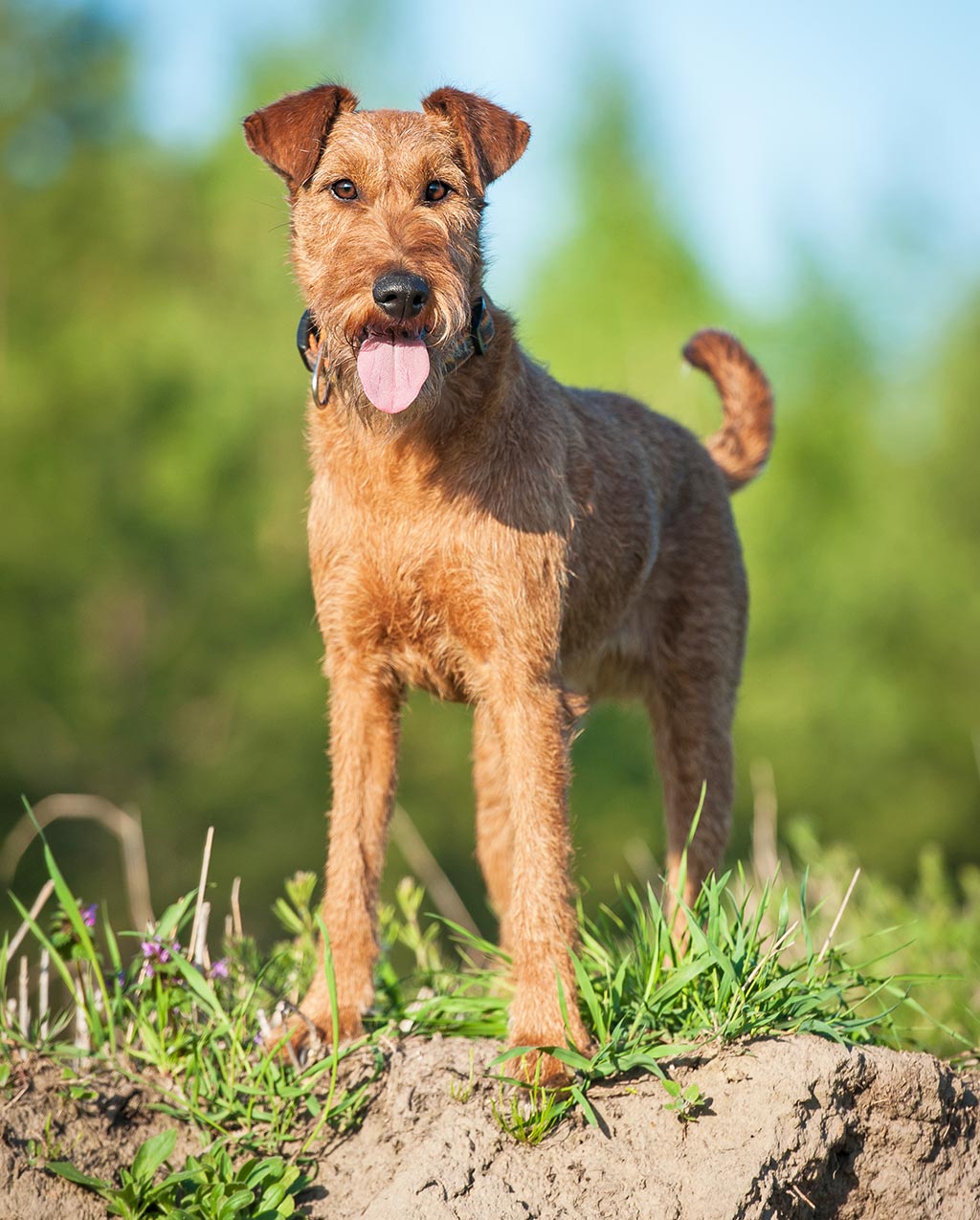 This tough Terrier bares wiry and dense hair that comes in the form of a double coat.
Unfortunately, like all double-coated breeds, the dead hair will become trapped in the undercoat, so the 'shedding' must be manually removed by brushing your Irish Terrier weekly.
They will also require a professional pluck or strip every six months to remove loose hair and promote healthy hair growth. 
Low-Shedding Medium Dogs
Puli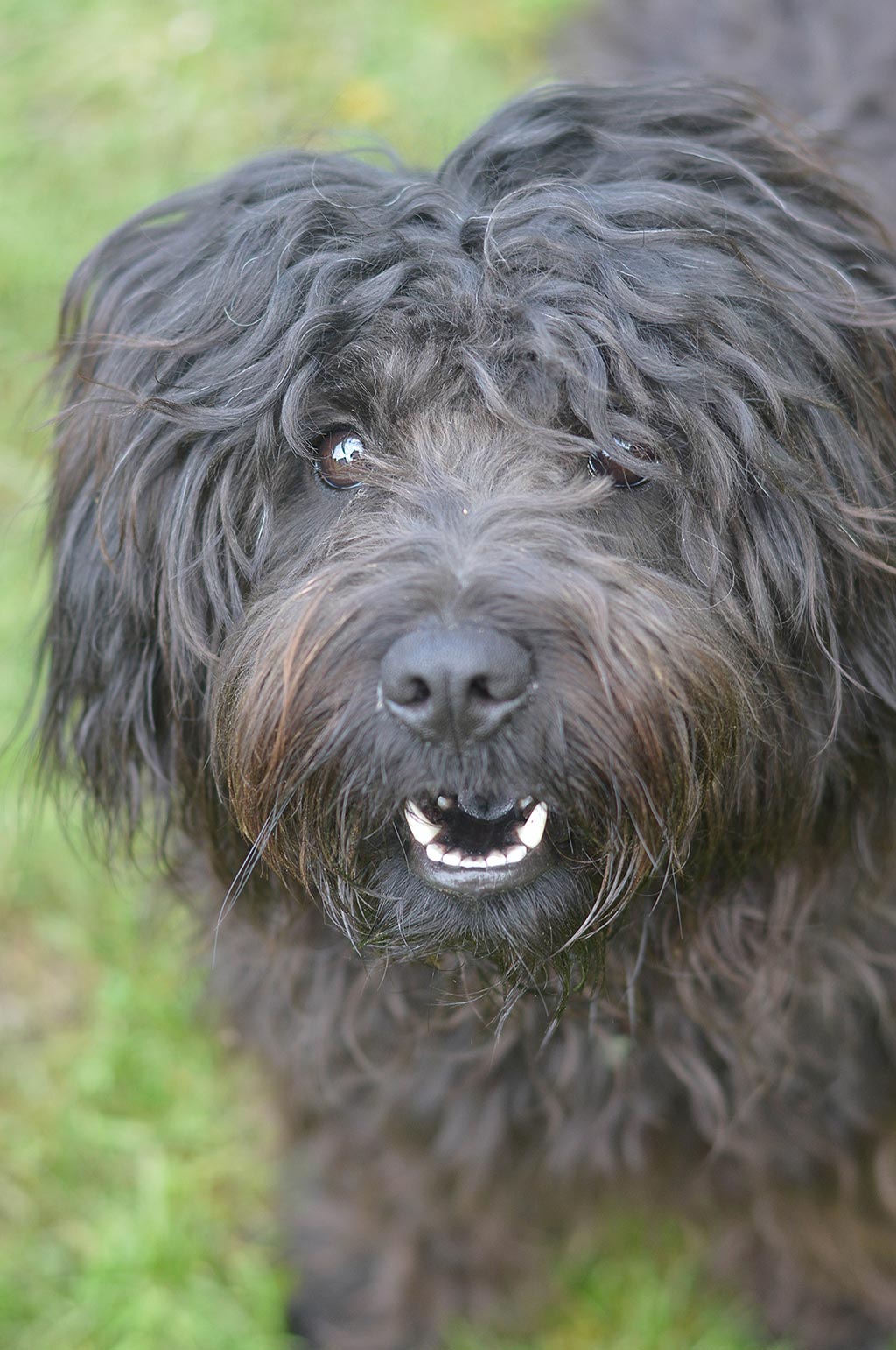 The Puli is certainly a head-turning with its long dreadlocks and wonderful nature.
The Puli's 'cords,' however, will need some attention.
As young dogs, you may need to help the cords form by separating them until the adult coat appears.
The coat must be brushed regularly to remove dirt and mats when still fluffy.
The developed corded coat will not need brushing, but it will need to be separated and cleaned.
Ask for advice from your professional breeder about coat care with this specific breed.
Low-Shedding Medium Dogs
Standard Schnauzer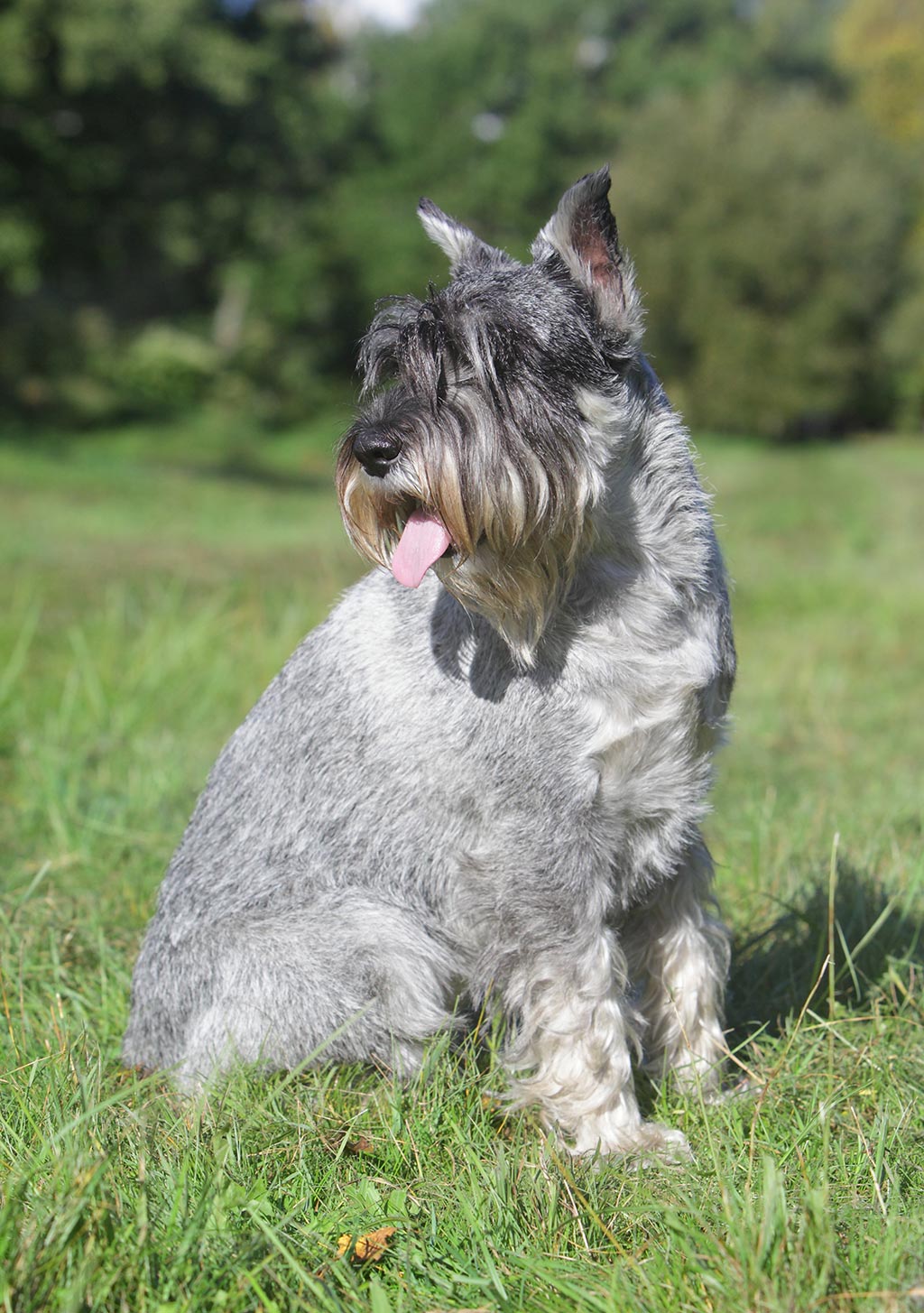 This popular breed is also a wonder when it comes to shedding.
Having a double coat, the wiry exterior will help trap the loose hairs of the soft undercoat.
However, they will require good grooming to keep them looking their best and free from painful mating.
Their beard and legs will need daily grooming, and the coat will require hand stripping every six months.
Remembering that if you choose to clip instead of strip, your pup will shed more.
Low-Shedding Medium Dogs
Tibetan Terrier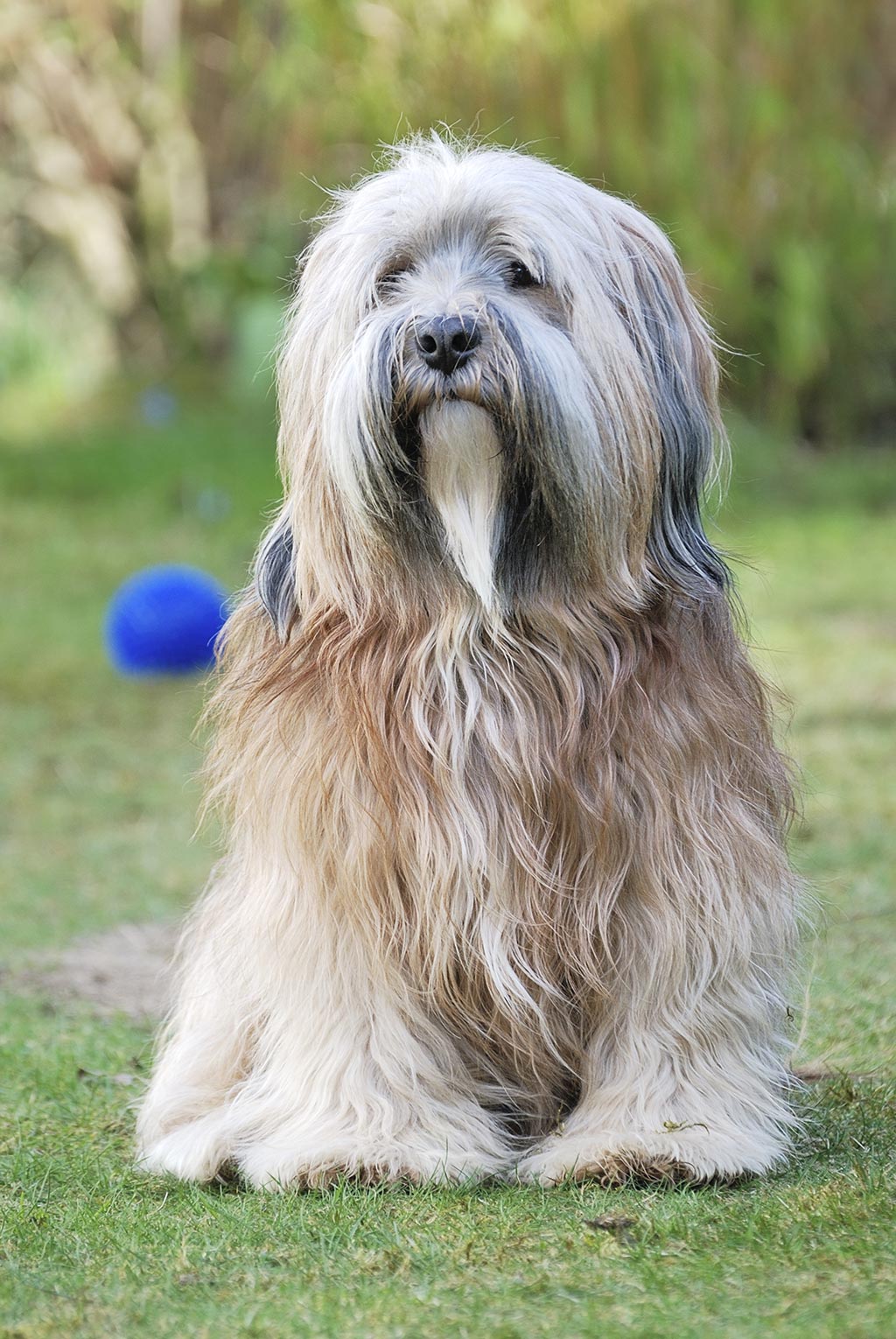 This precious canine companion has a lovely long, and beautiful coat.
The hair can be wavy or straight and will need daily grooming to prevent tangles and matts from forming.
This breed takes a lot of time and energy to keep them looking beautiful.
If you do not have the time to dedicate to this breed, it's best to look for another non-shedding breed.
Having a double coat, it is important to ensure you reach the undercoat to remove tangles.
Many Tibetan Terrier owners enlist the expertise of a professional groomer to help. 
Low-Shedding Medium Dogs
Welsh Terrier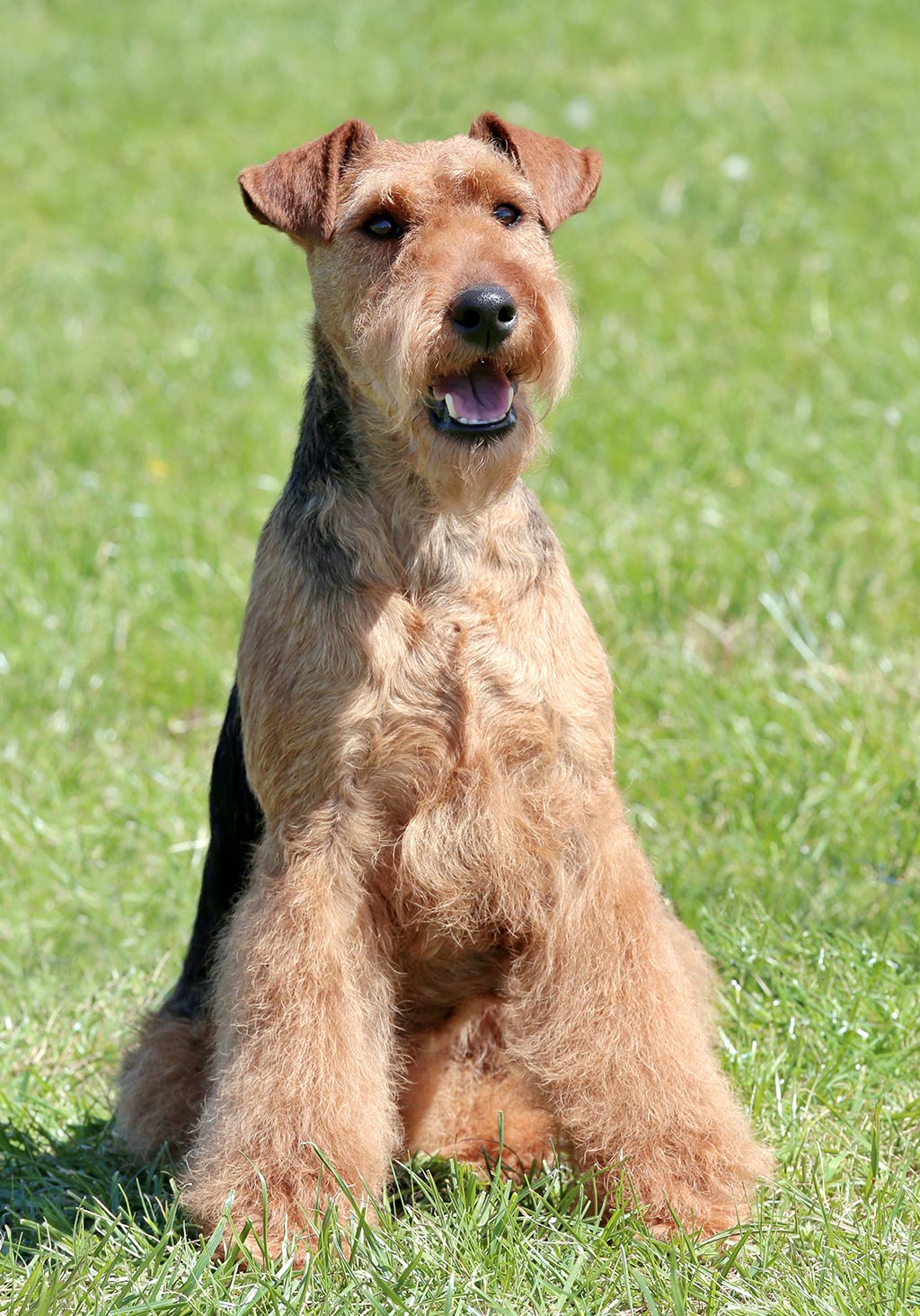 This breed is well known for its funny antics and lively characteristics and, like most non-shedding breeds, will require a fair amount of grooming attention.
They must be brushed three times or more per week unless they are clipped.
Remembering that clipping will make your chosen breed shed slightly more.
Some owners opt out of clipping and have their dogs coat professionally stripped every six months to remove dead hair.
Low-Shedding Medium Dogs
Soft-Coated Wheaten Terrier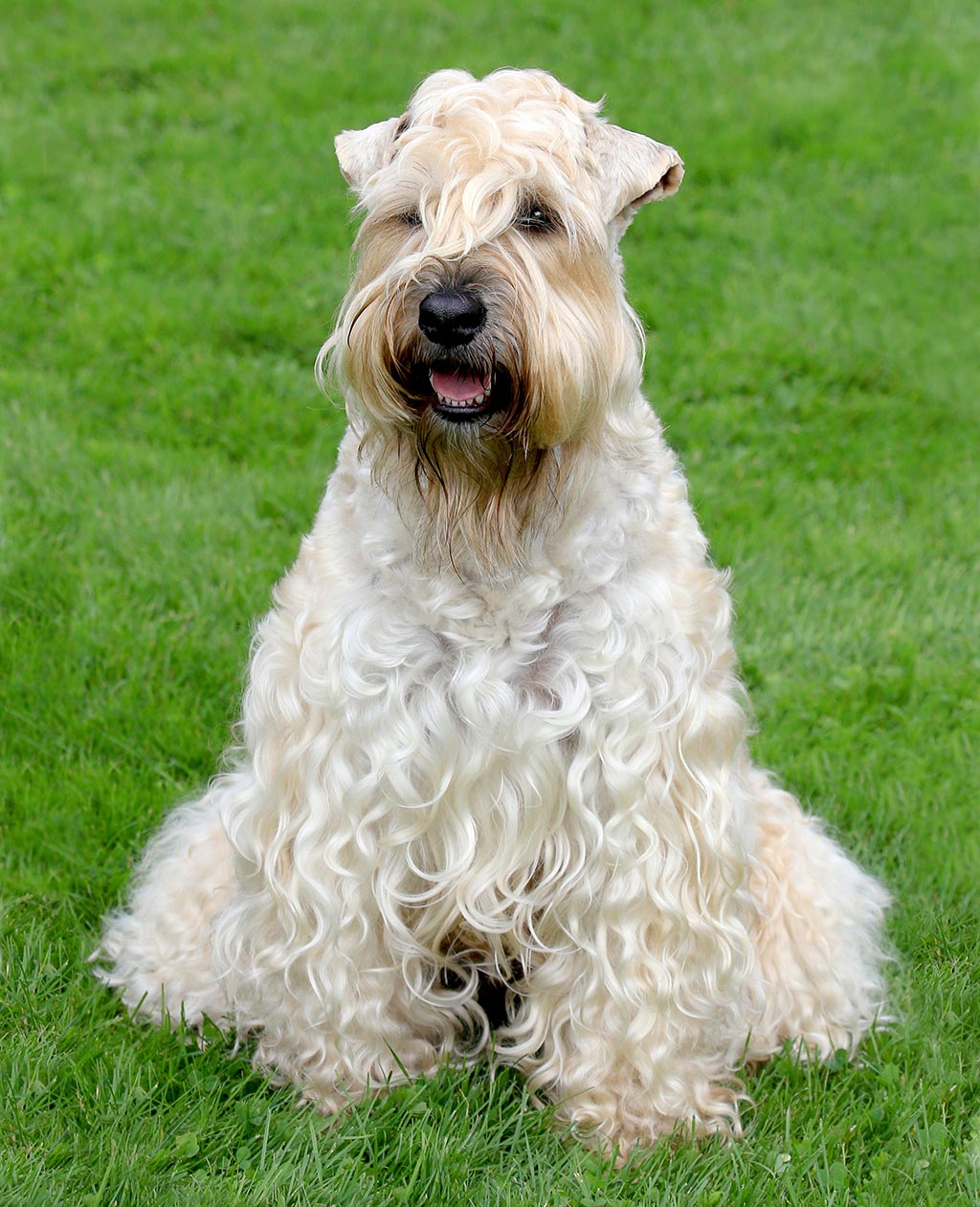 The stunning and silky coat of this adorable breed is certainly a head-turner.
Only having a single coat grooming isn't too difficult; however, they will require daily grooming to prevent matts and tangles from forming.
Some owners prefer the scruffier look of their adorable pooches, meaning you can reduce this to three times per week.
Some owners take their dogs to a groomer to help with trimming and clipping.
Low-Shedding Medium Dogs
Whippet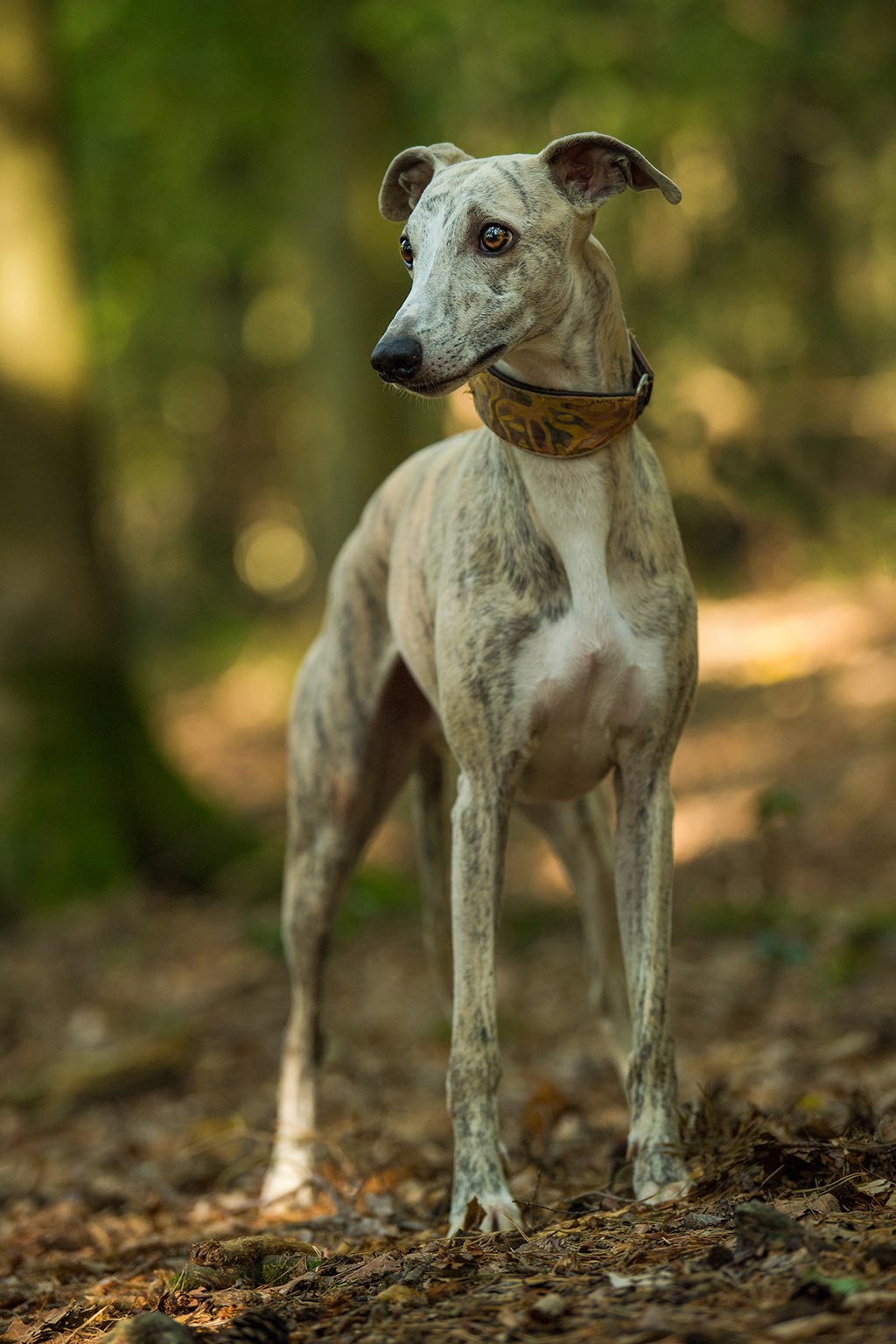 The Whippet is a popular and energetic dog favourite among low-shedding dog owners.
They are a wash-and-wear breed, meaning they only require minimal grooming to keep them in tip-top shape.
A weekly brush will do the job to help remove dead or loose hairs.
However, care must be taken to keep your Whippet's skin in good condition as the coat is so short and thin that it is not uncommon for their skin to have minor injuries and tears. 
Popular Small Low-Shedding Dog Breeds
Low-Shedding Small Dogs
Australian Silky Terrier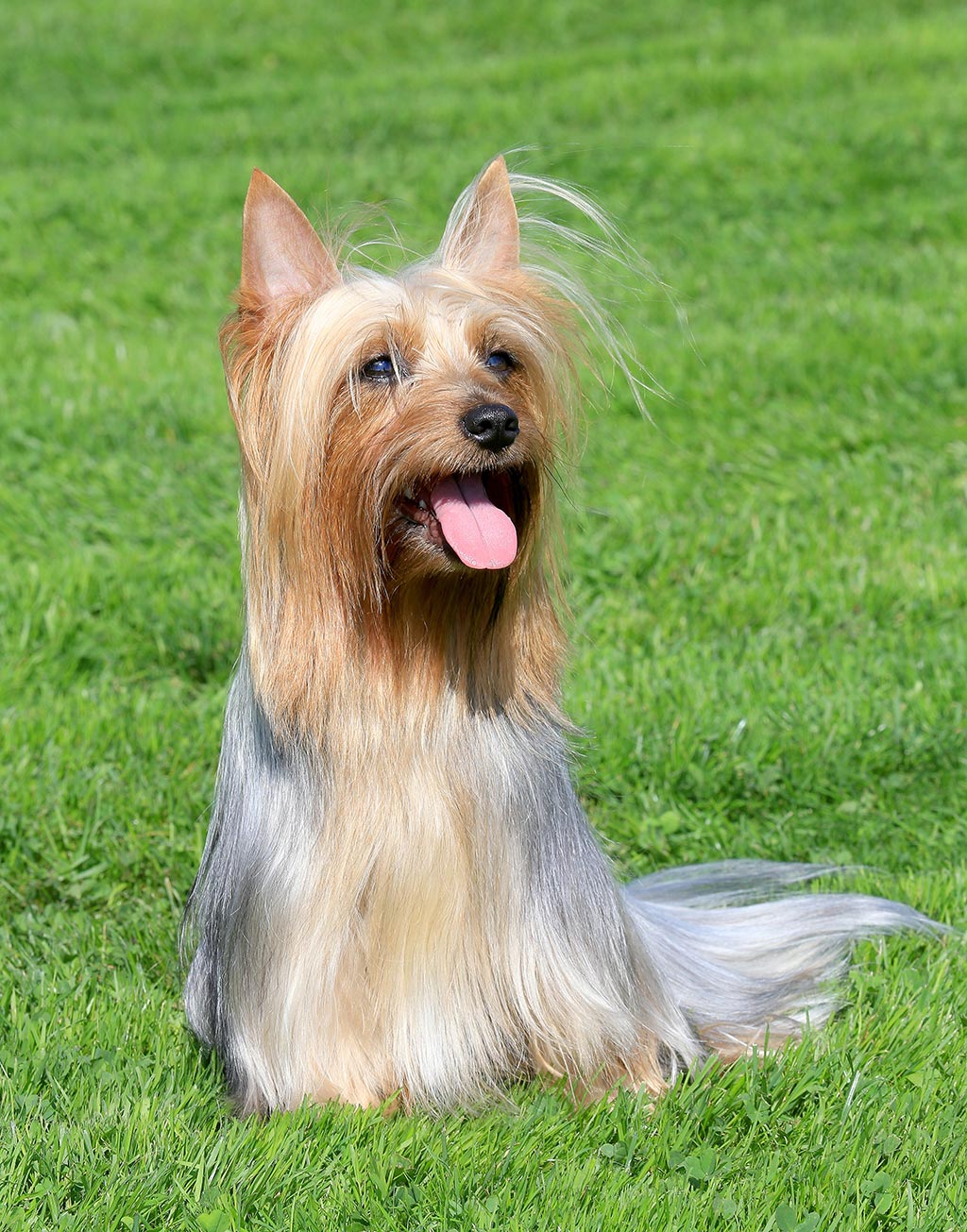 This unique and popular breed will require regular grooming to keep their lush flowing hair in top condition.
Being a single-coated breed, they do not require long grooming sessions…
… But will need a good brush three times per week to keep the knots and tangles at bay and to brush free any dirt from the coat.
Many owners opt to have their Australian Silky Terriers professionally groomed to help with the cutting and clipping of the hair.
Australian Silky Terriers are a low-shedding breed that is popular in many homes around the world.
Low-Shedding Small Dogs
Bedlington Terrier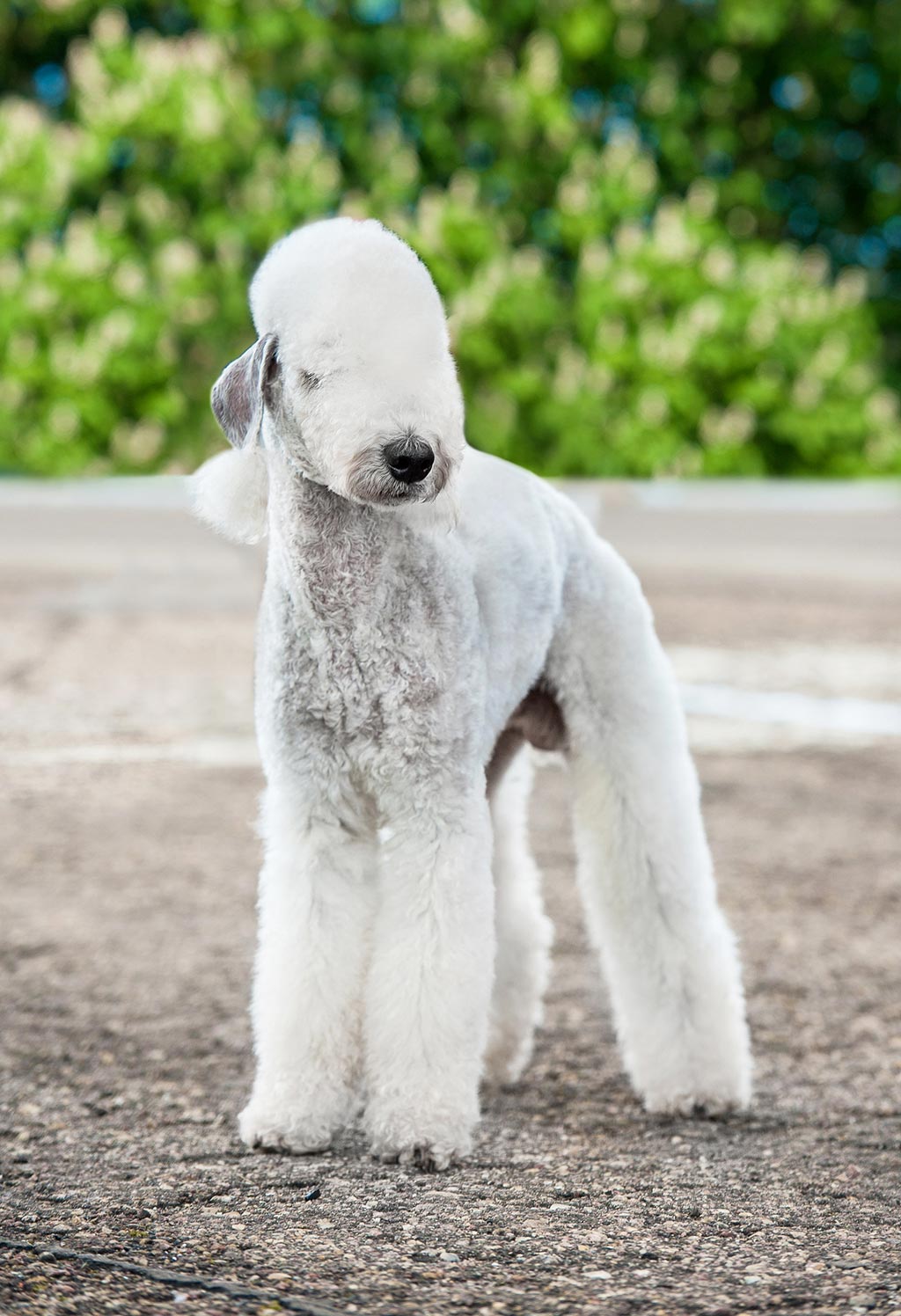 This hardy and energetic breed is a perfect addition to those homes that do not want masses of hair.
They are low shedding and easy to care for.
They do not need to be 'stripped' like most Terrier coats, however, they will require a good comb at least once a week to keep the coat matt free and remove any trapped dirt.
These dogs must be professionally groomed as they need clipping and face trimming with scissors.
If you wish to take on this task, ask your groomer or breeder for top advice on what tools you need and how to groom your pup safely.
Your dog should be introduced to the clippers at an early age. 
Low-Shedding Small Dogs
Bichon Frise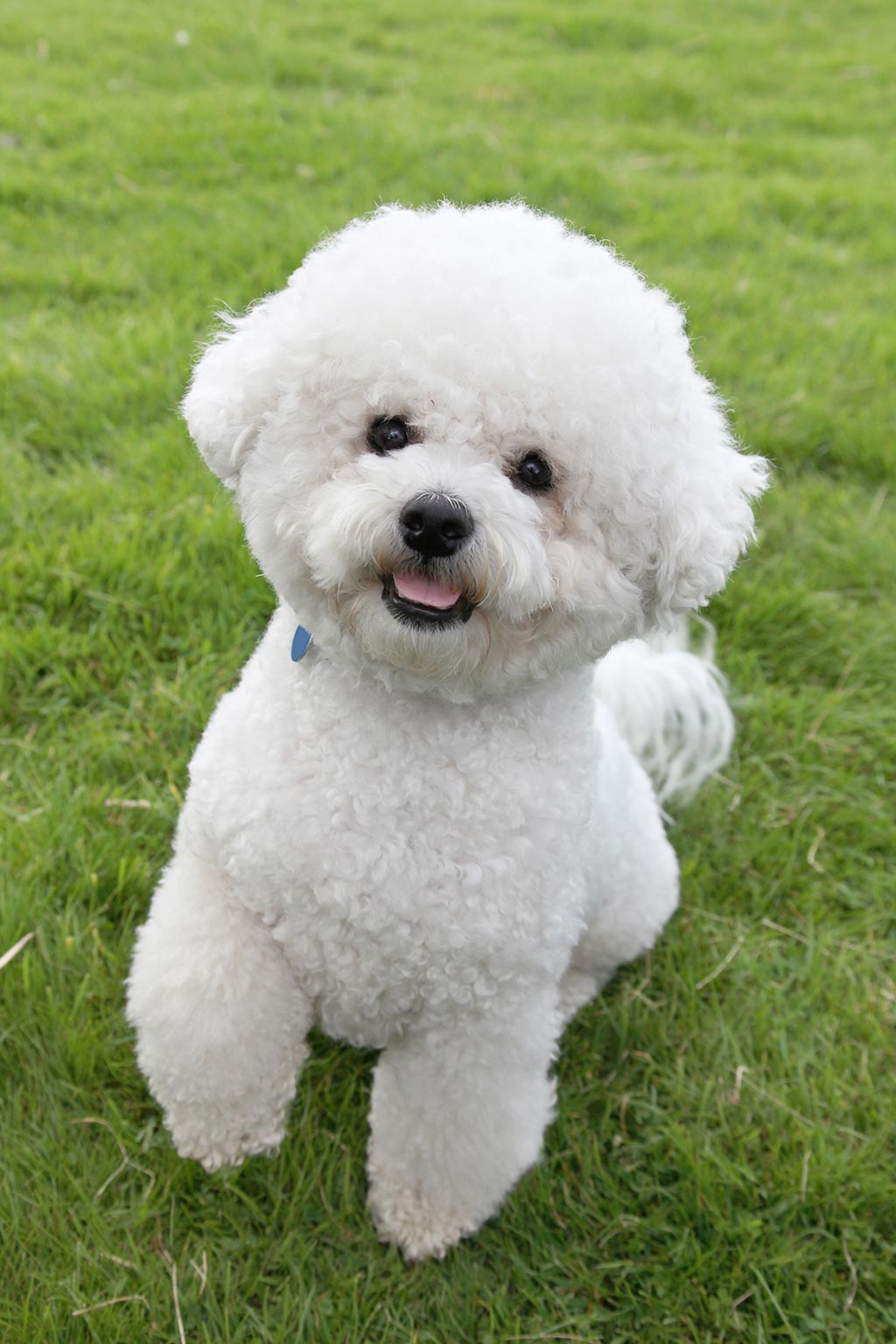 This little white wonder is certainly a crowd favourite, and it's no surprise with their outgoing and loveable nature.
It's important to remember that the Bichon does shed.
However, these hairs get caught up in the undercoat, so it's a case that owners will need to groom to remove the dead hair rather than the hair naturally falling out.
The breed does possess a double coat, and it's imperative that a good grooming schedule is developed in puppyhood to prevent painful matts and tangles.
A good brush a few times a week will keep the coat in top shape.
Always ensure that all matts and tangles are brushed out before bathing as they will be almost impossible to remove in a wet coat.
Low-Shedding Small Dogs
Brussels Griffon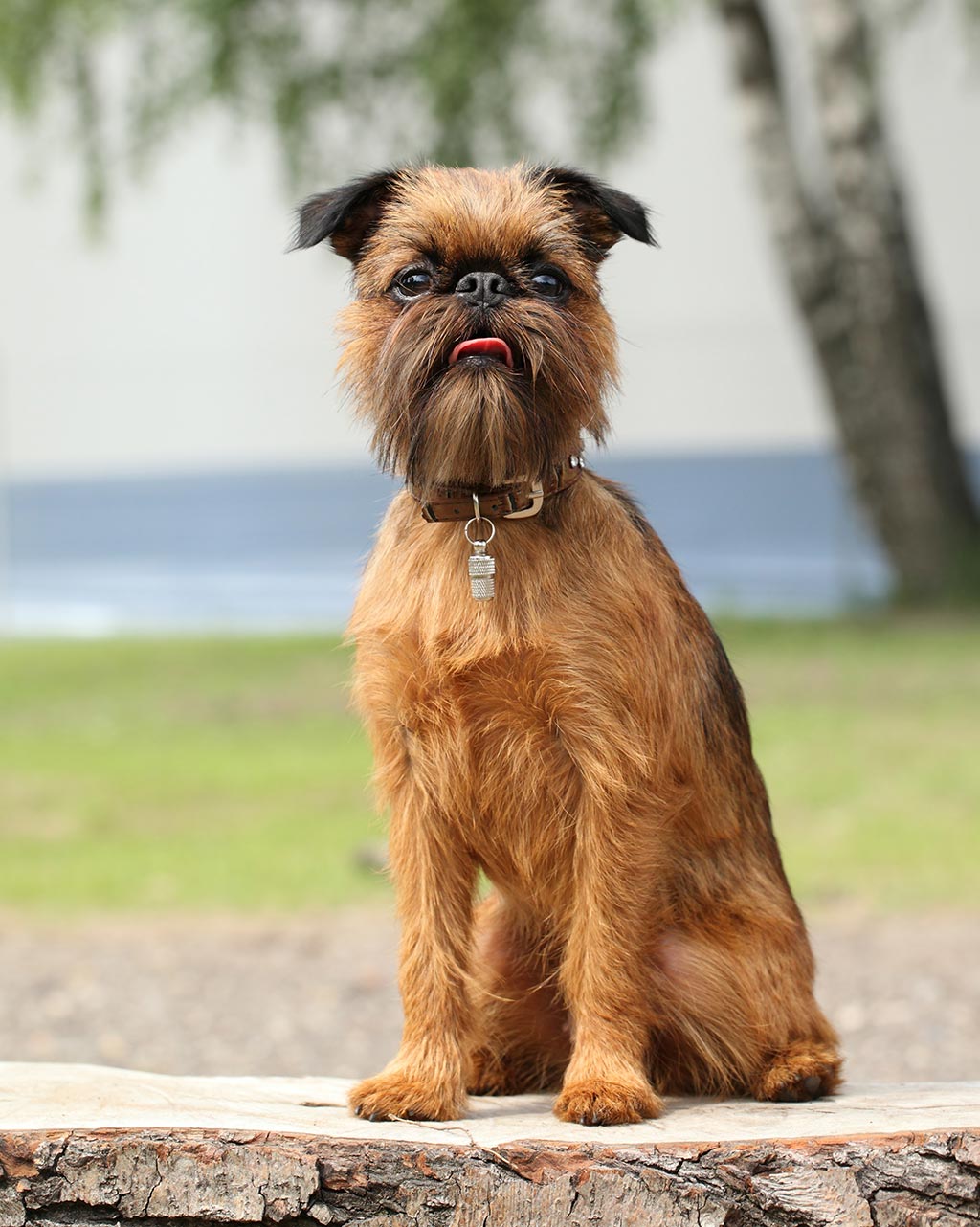 This affectionate and lively little dog is also typically known as a non-shedding breed.
They will require weekly brushing to remove dead hair, and most owners call in the experts every six months to strip the coat, which involves gently plucking the hairs to allow the new coat to grow through.
This process will reduce the shedding.
Some owners opt to clip their dogs completely however it's important to note that if you do decide to clip, your pup will shed more as the wiry coat will not trap the dead hairs.
Low-Shedding Small Dogs
Chinese Crested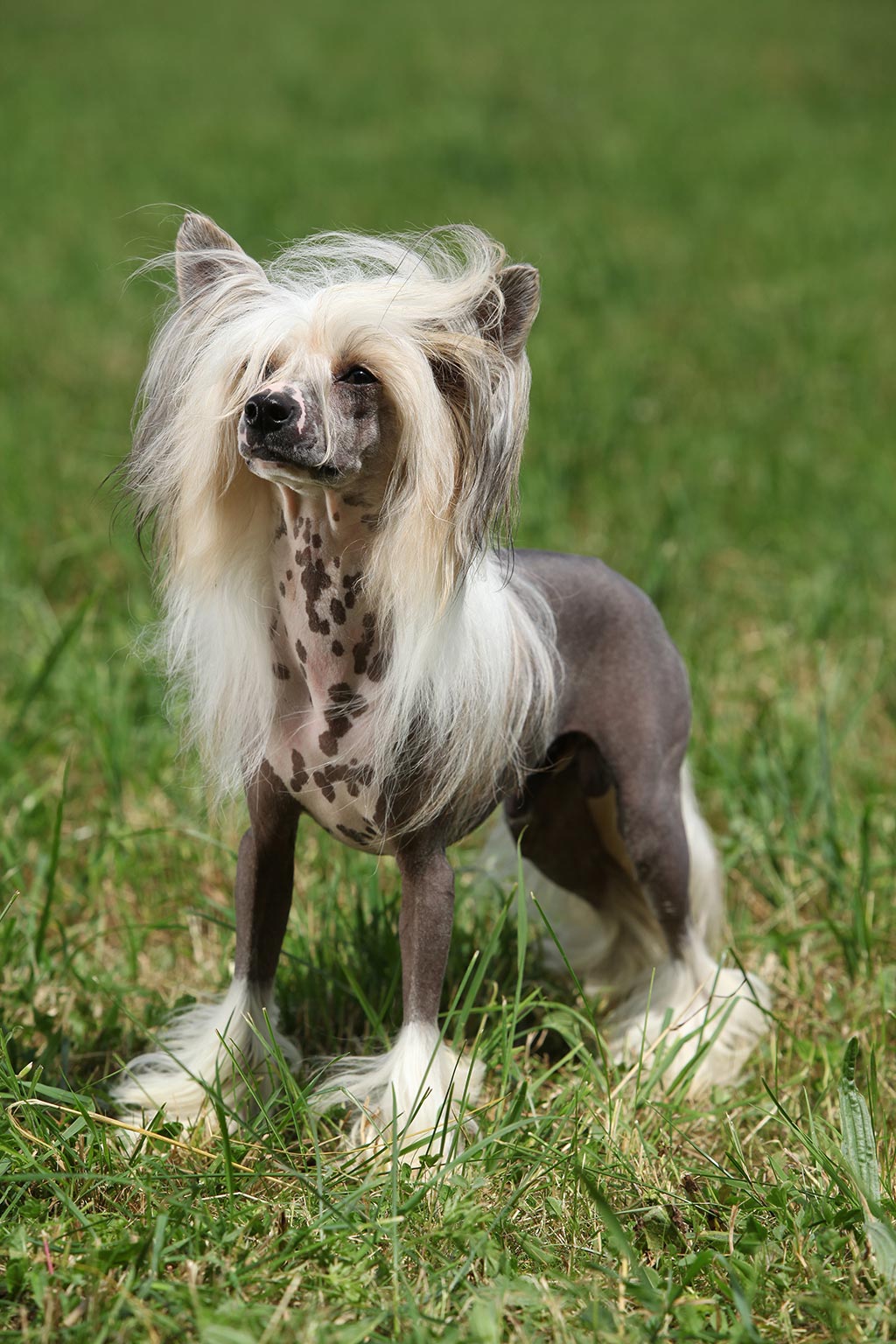 Depending on the type of Chinese Crested dog you choose, grooming requirements will differ.
The Hairless is entirely bald except for the hair on the feet, head, and tail.
It's good to remember that even though hair will not be a problem, the skin must be bathed frequently to protect against infections.
The Powderpuff Cresteds do require a decent amount of grooming.
They have a double coat and must be brushed twice weekly to remove dead hair and protect against tangles.
Low-Shedding Small Dogs
Havanese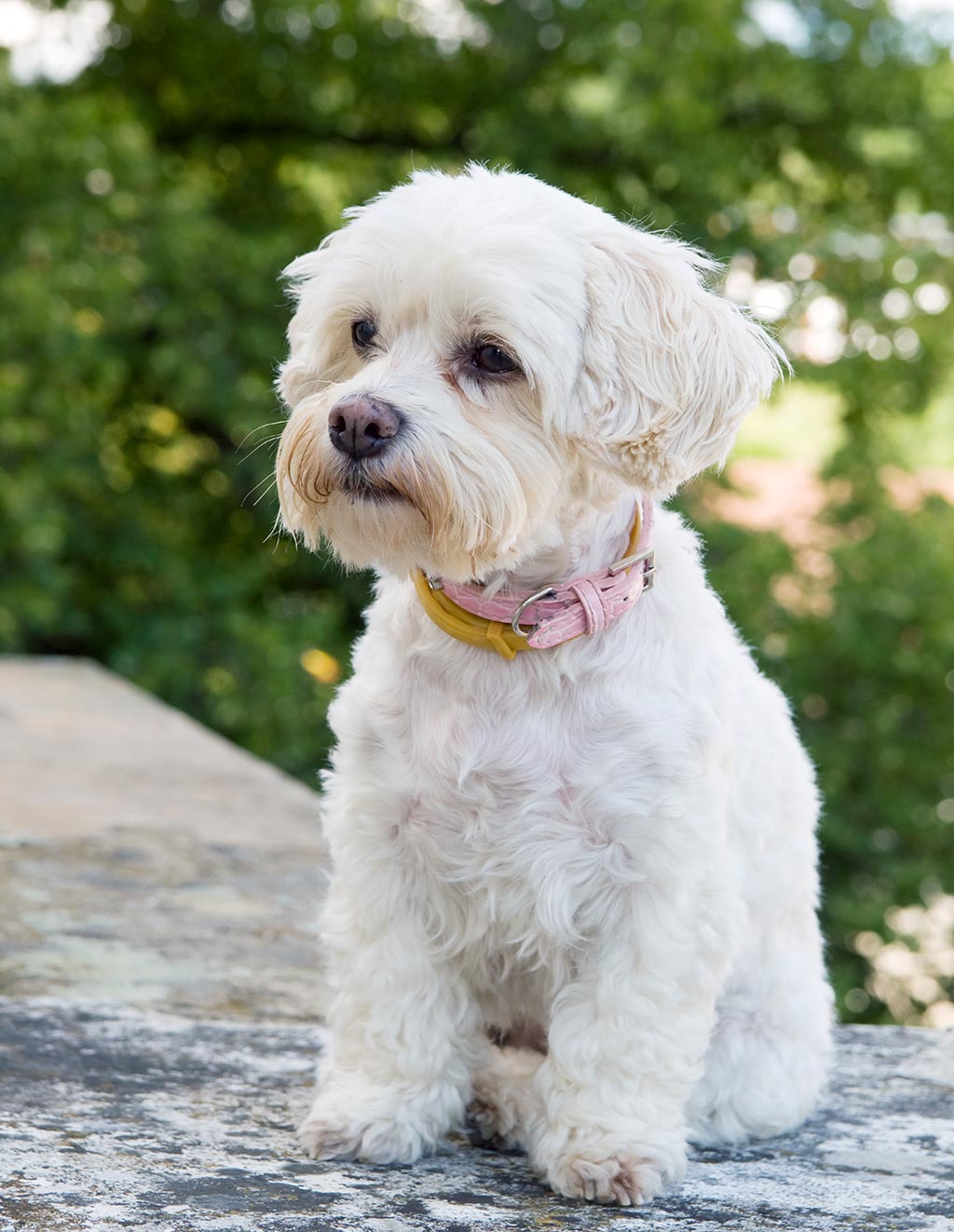 This adorable little dog will require grooming, but the task will vary depending on if you wish to keep the traditional show dog look or not.
The coat is thick, soft, and light and isn't known for heavy shedding.
Many owners opt to completely clip their pups, making coat care much more manageable.
However, if you have chosen to keep the coat long, it will require daily grooming to keep it free from knots and looking its best. (These dogs will need professional grooming). 
Low-Shedding Small Dogs
Italian Greyhound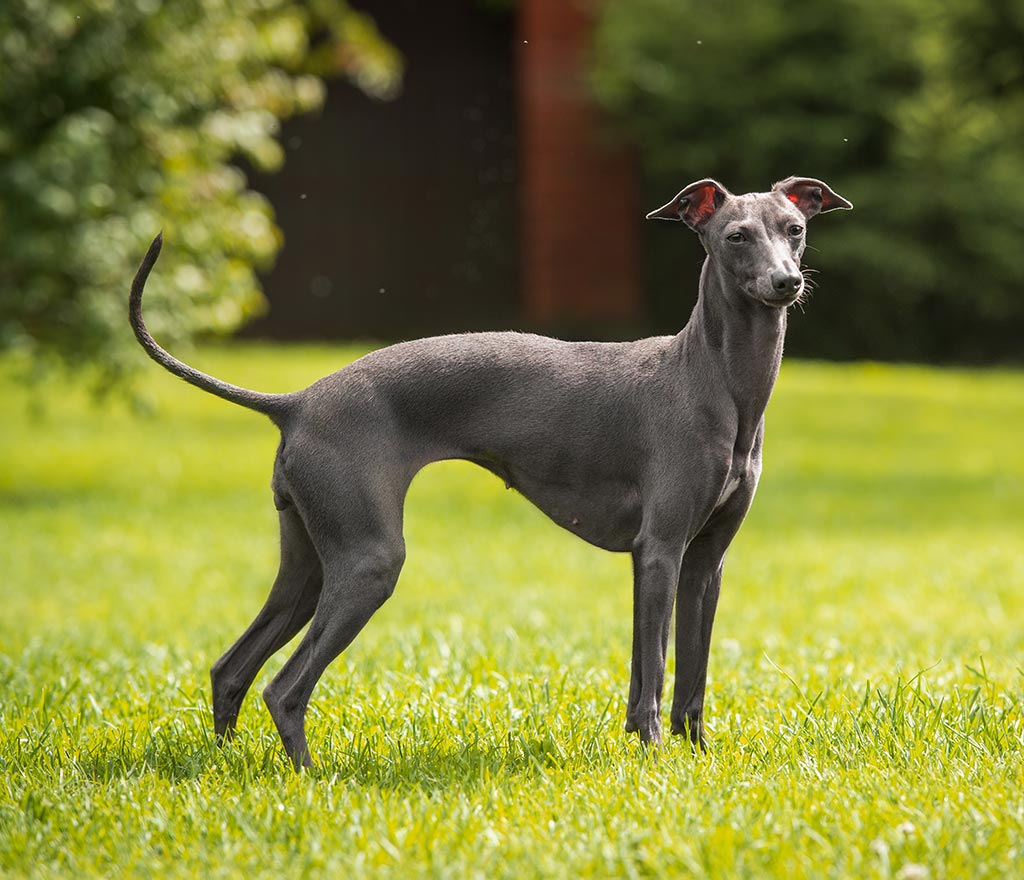 The stunning Italian Greyhound is a wash-and-go breed that sheds very little.
They need a brush with a rubber mitt weekly to remove dead hair and dirt, and they only need bathing when required.
Simple, easy, and beautiful. 
Low-Shedding Small Dogs
Maltese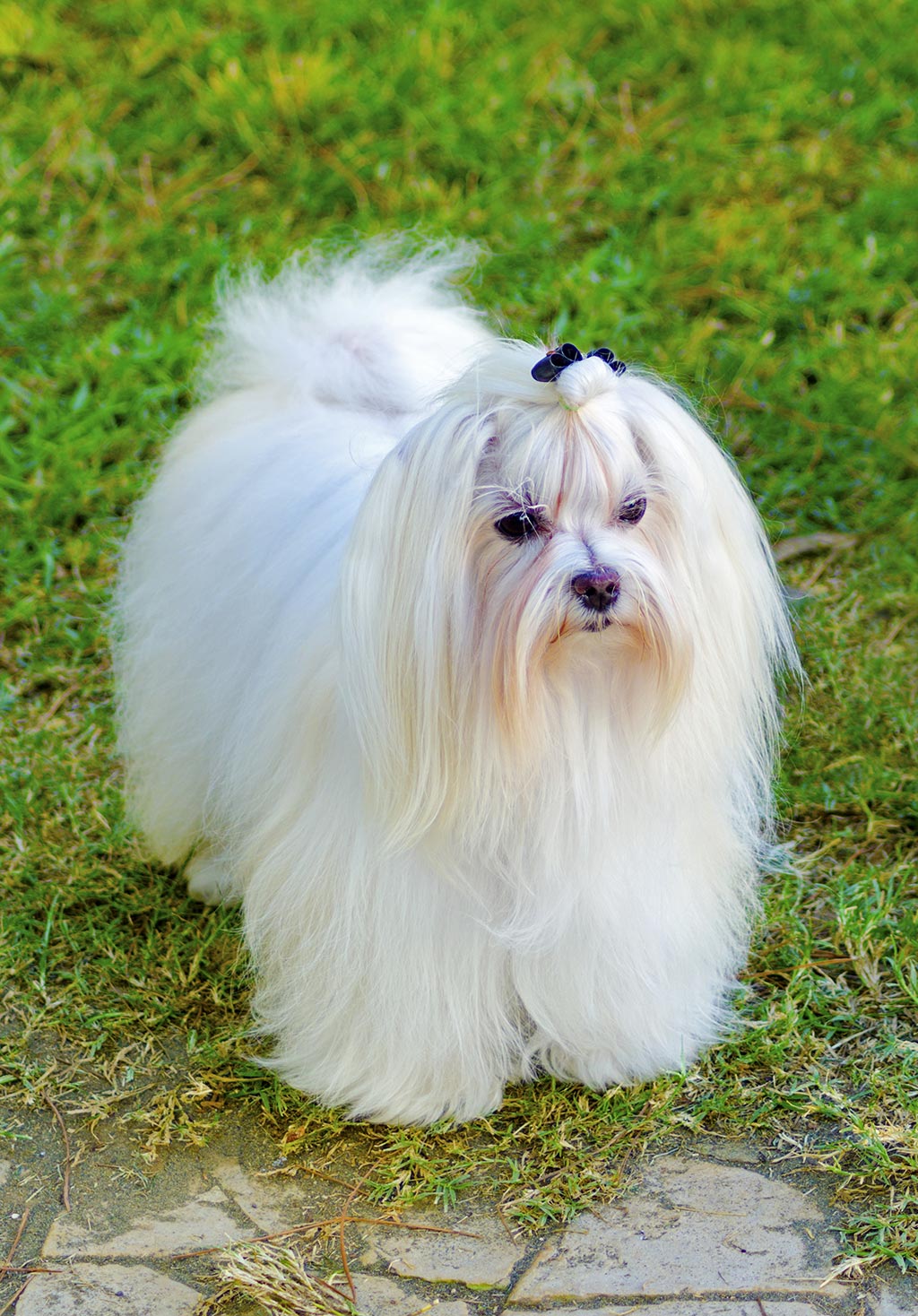 This popular and stunning breed does require grooming every week. This is because they do not have a double coat.
However, their long flowing coats can matt and tangle very easily, so daily grooming is important.
Never pull a matt out, as you will most certainly hurt your dog.
Instead, ask your groomer how to remove small matts and ask for professional help if they are large and causing pain.
Regular grooming can prevent matts from becoming a problem with your dog.
The hair in their ears will also need to be stripped, and many owners opt for the help of a professional groomer to help.
Low-Shedding Small Dogs
Shih Tzu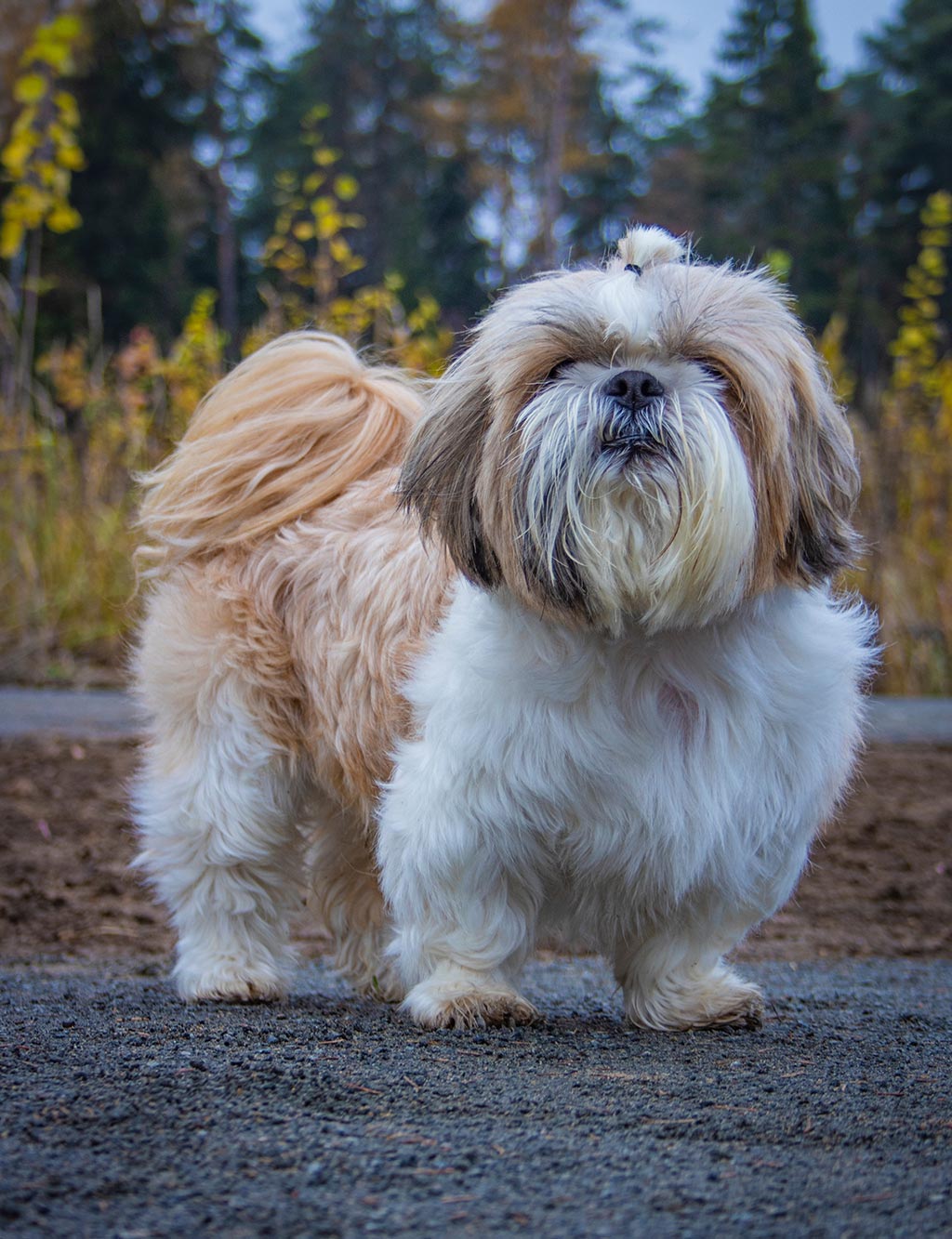 This 'Little Lion' certainly has a stunning coat.
But like many low-shedding dogs, they will require good grooming to keep them looking good.
Daily brushing and combing are necessary, particularly if you are keeping the long locks.
Many owners opt to shave their wee Shih Tuz's to make grooming easier.
Clipping is required every six to eight weeks to keep your precious pup's coat looking good.
Low-Shedding Small Dogs
Toy Poodle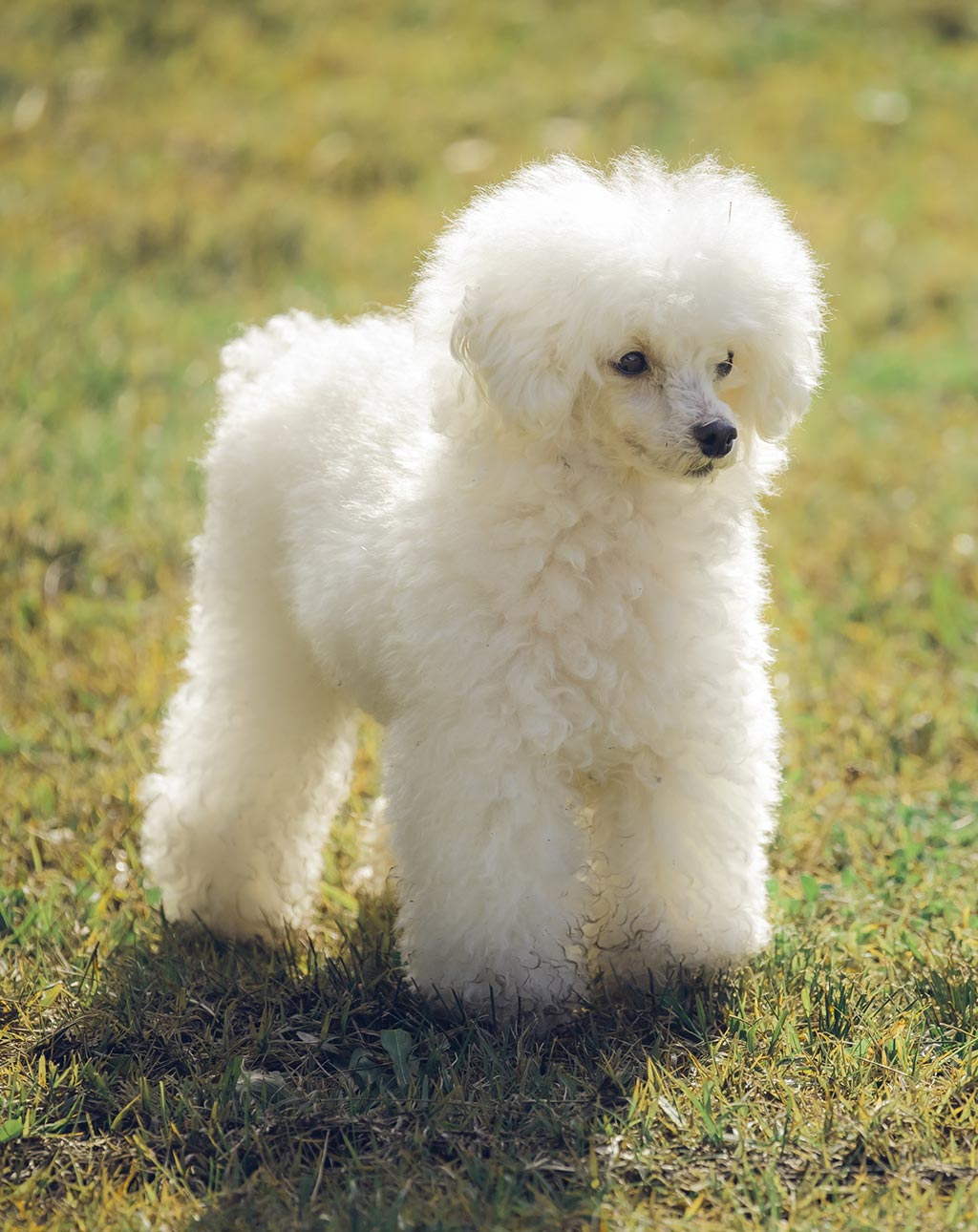 The king of the non-shedding breeds, the Poodle is a favourite amongst those looking for less hair floating around their homes.
However, like many non-shedders, their coat requires a lot of work and dedication from their owners to keep them looking good and feeling healthy.
The curly wiry, and dense hair needs to be clipped and trimmed regularly.
And most poodle owners will opt for a professional groom every six to eight weeks. 
Frequently Asked Questions About Dog Breeds
There are many things about dog breeds that you need to know before you decide to get a dog.
It's important to know about the breed that you intend to get because not all dogs are suitable as pets for everyone.
You need to know about the breed's temperament, size, and typical behaviour.
The dog you choose will depend on your lifestyle, home environment and your personal preferences.
Here is a list of the most common questions that will help you make an informed decision.
Which Dogs Are The Friendliest?
When it comes to dog ownership and dog breeds it's important to understand that all dogs are products of their environment.
Any dog has the capacity to be friendly regardless of their breed.
However training, socialisation and LOVE play a massive component in raising a well-rounded even temperament dog. 
Some of the most popular family friendly dogs include: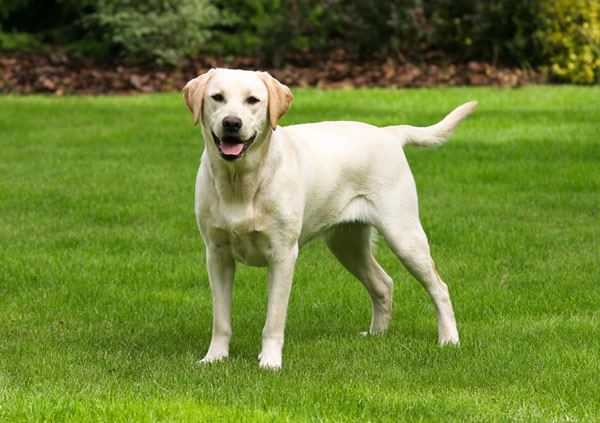 Labrador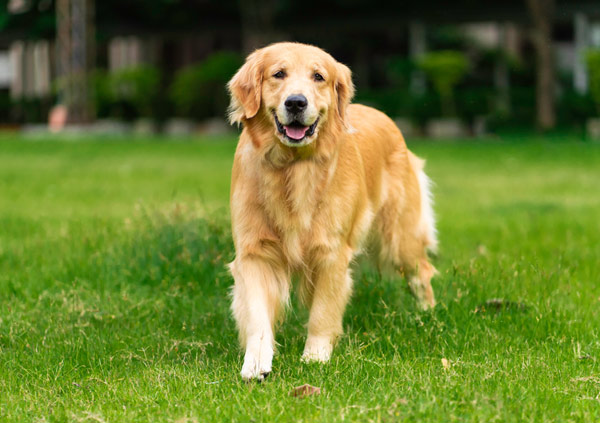 Golden Retriever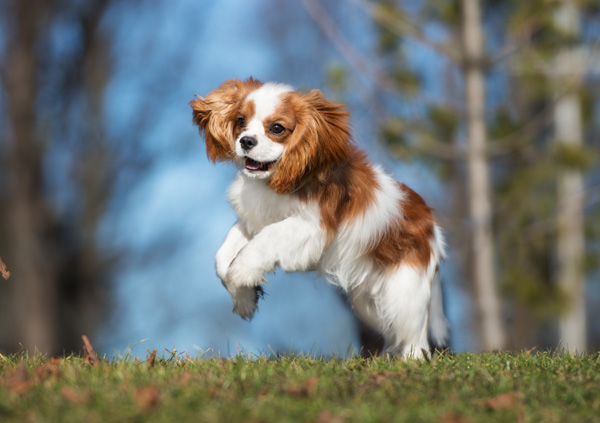 Cavalier King Charles Spaniel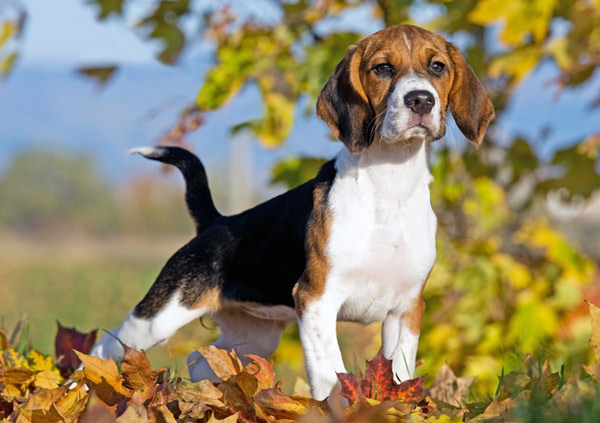 Beagle
Boxer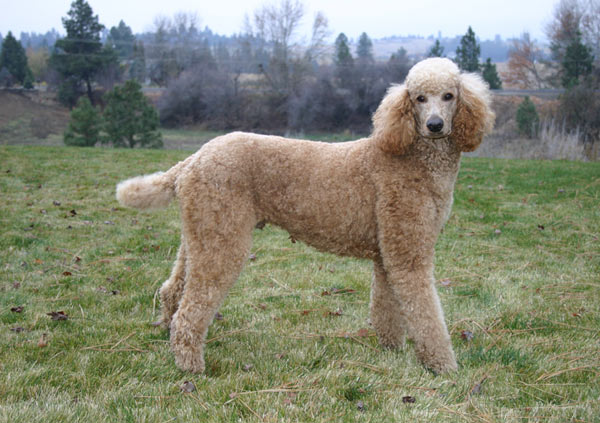 Poodle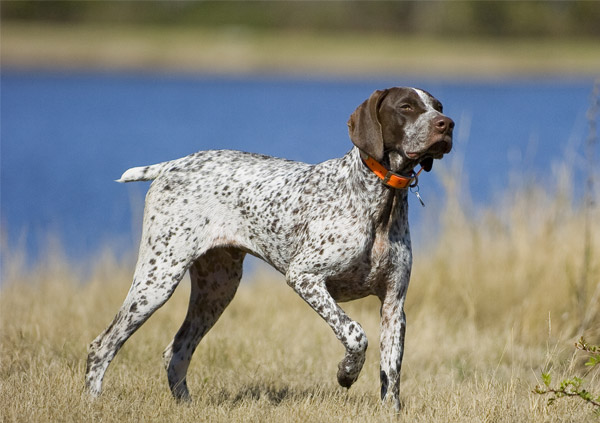 German Shorthaired Pointer (GSP)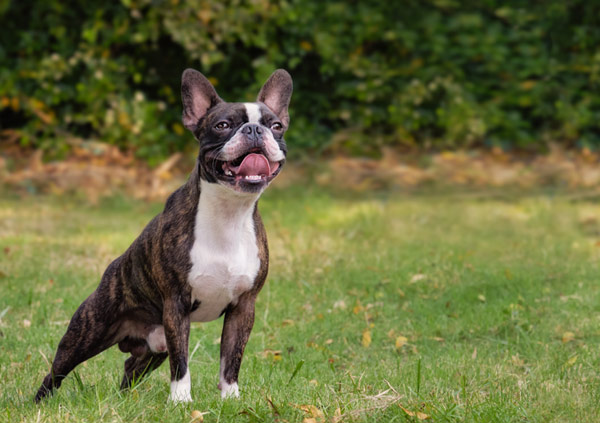 Boston Terrier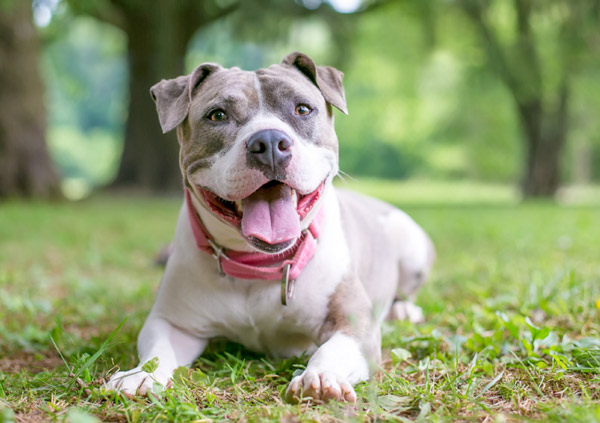 Staffordshire Bull Terrier
Which Dogs Are The Smartest?
Many studies over the years have examined the smartest dog breeds.
The top 9 dog breeds for intelligence include: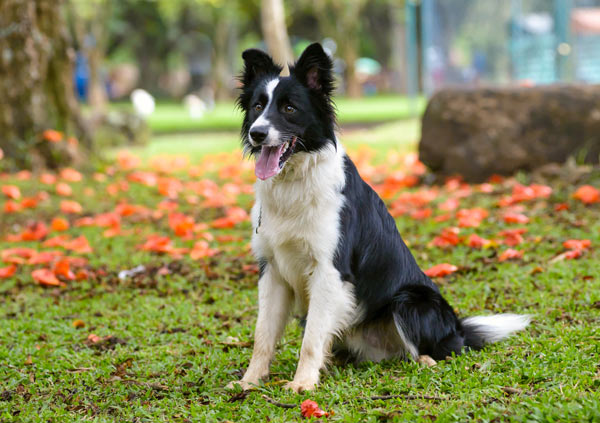 Border Collie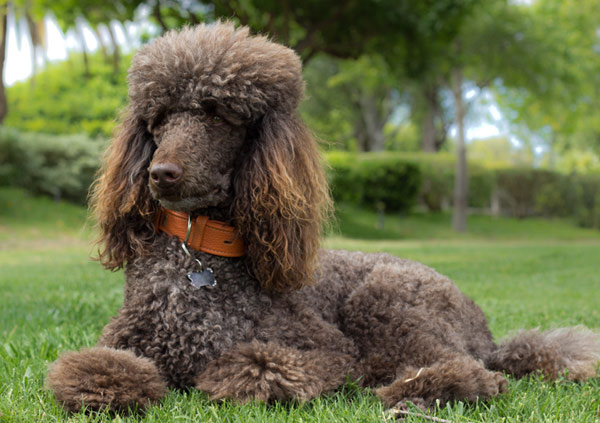 Poodle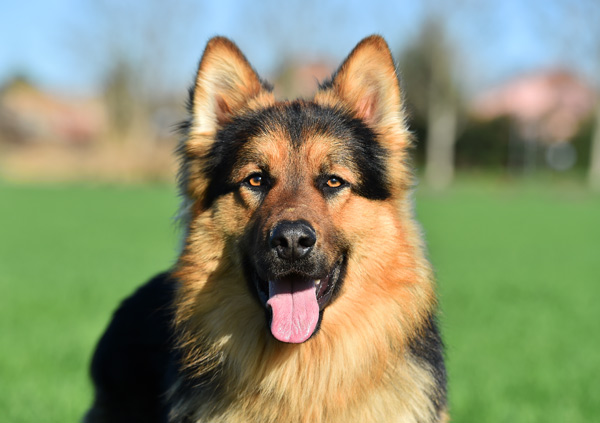 German Shepherd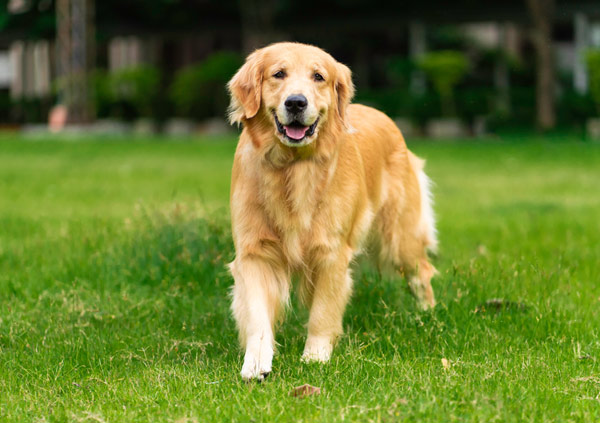 Golden Retriever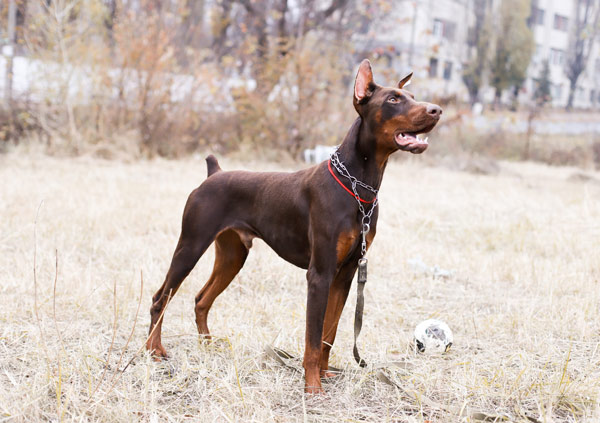 Dobermann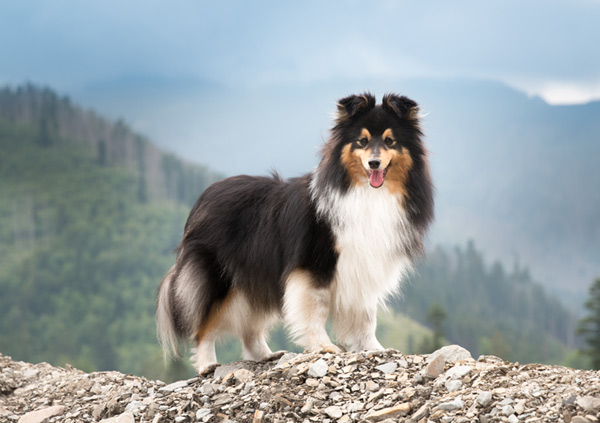 Shetland Sheepdog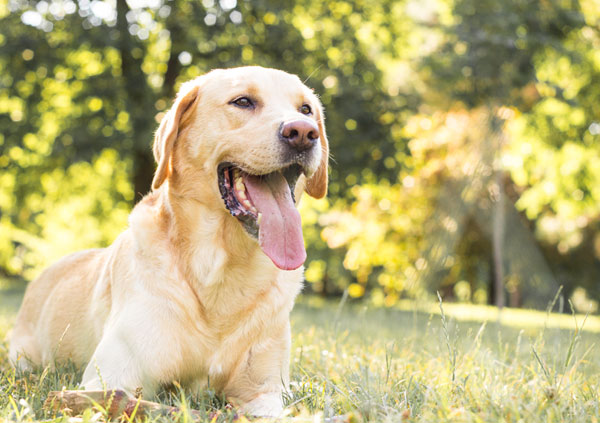 Labrador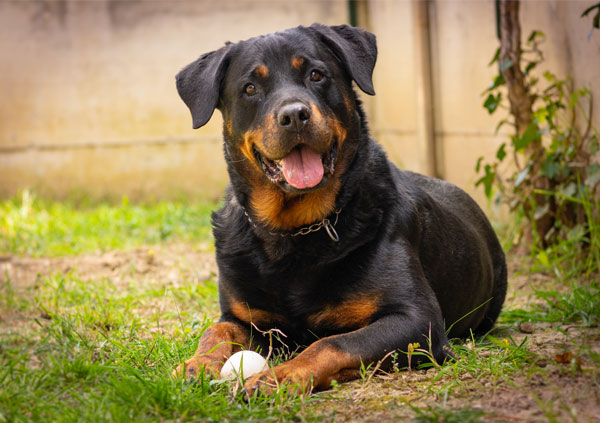 Rottweiler
Which Dogs Are The Healthiest?
Sadly, many dog breeds can be predisposed to certain health elements.
It's important that dog owners do some research to check the common problems with their chosen breed.
Also having adequate savings or pet insurance can help towards the cost of dog breeds who have common breed-related problems.
Some of the more healthiest dog breeds include: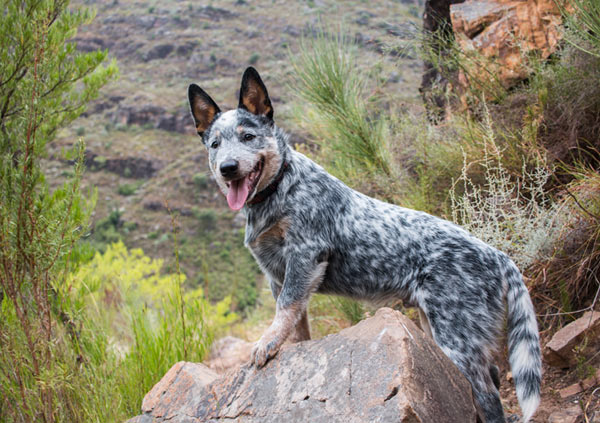 Australian Cattle Dog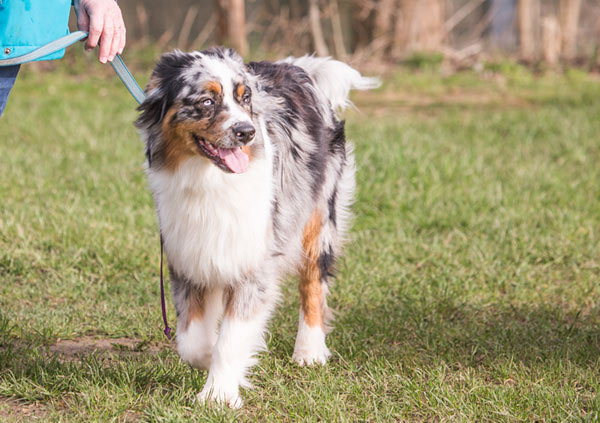 Australian Shepherd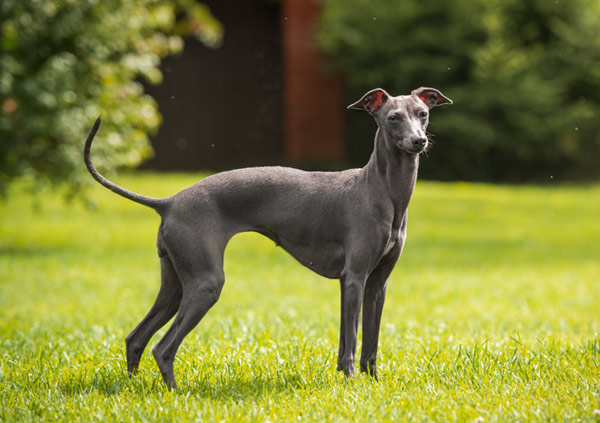 Greyhound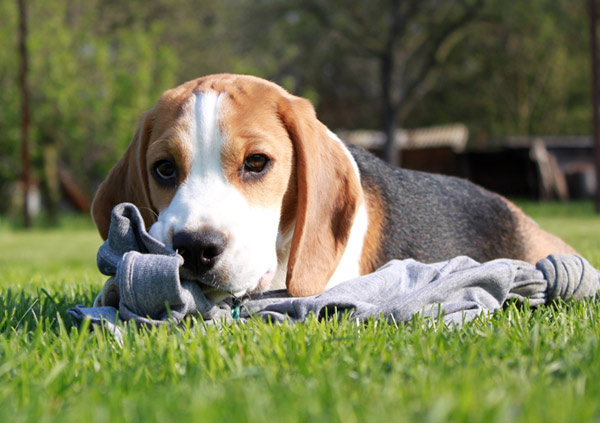 Beagle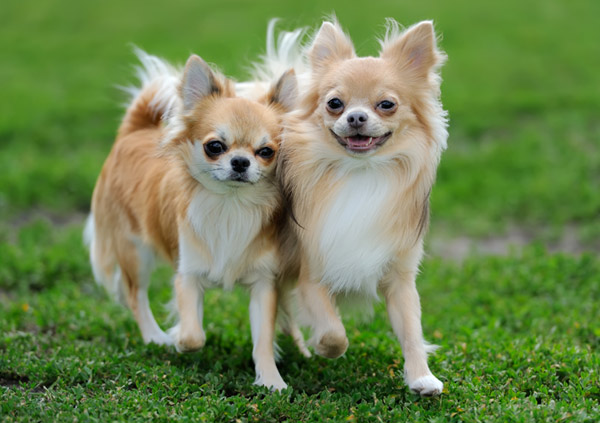 Chihuahua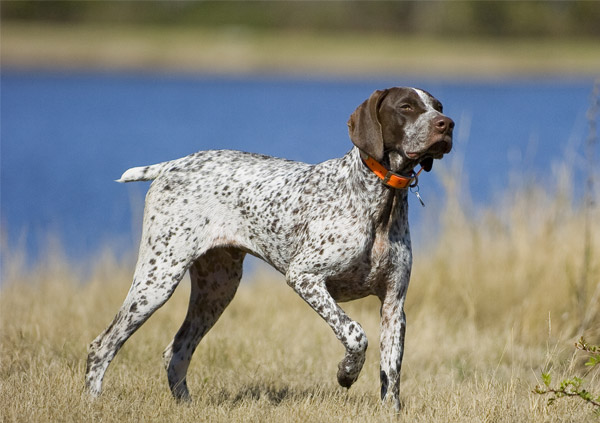 German Shorthaired Pointer
Havanese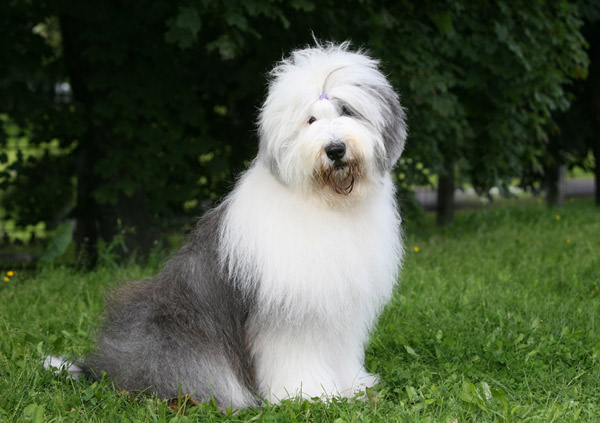 Old English Sheepdog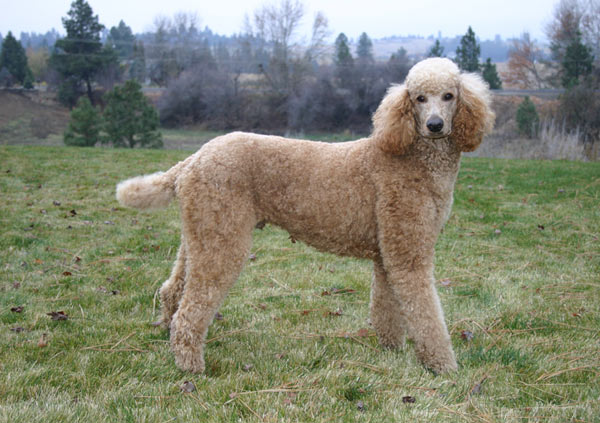 Poodle
Which dogs are the calmest?
If you are looking for an easy-going dog breed with a super calm personality, the following breeds certainly tick all the boxes.
These breeds are super chilled breeds that make great lazy lay-about dogs.
However, your cruisy companion must be encouraged to get out and about to keep them in good health.
Some of the most chilled dog breeds include: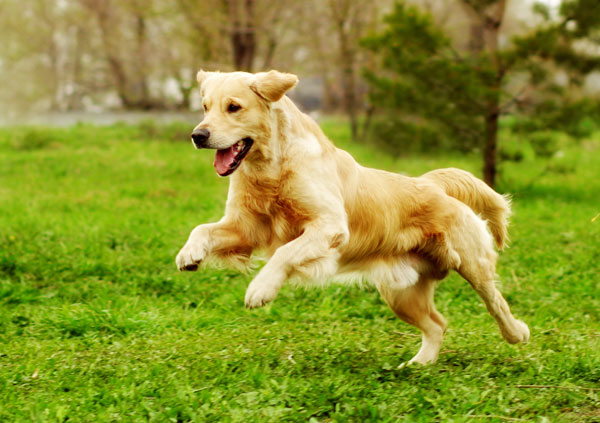 Golden Retriever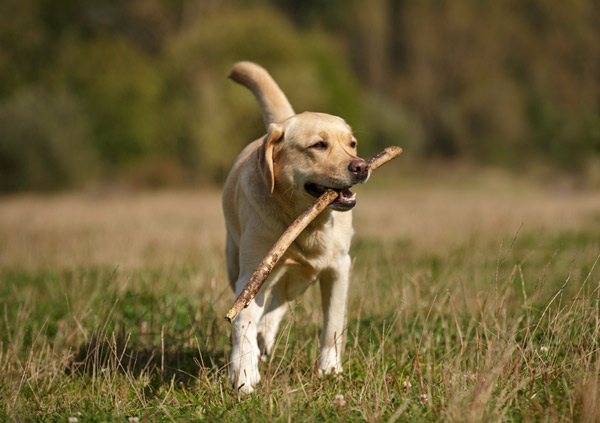 Labrador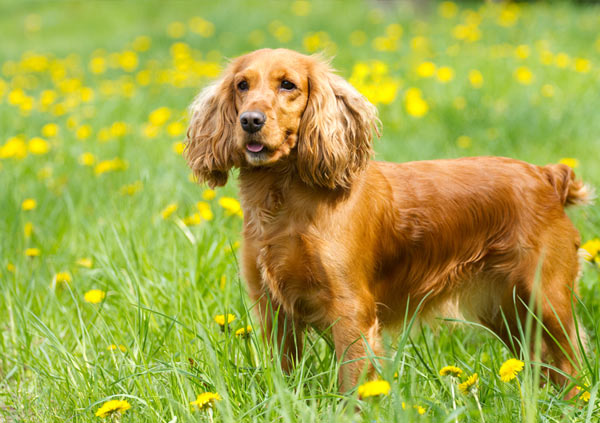 English Cocker Spaniel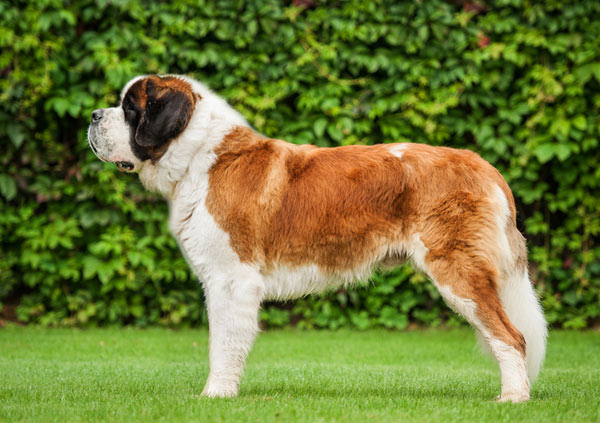 Saint Bernard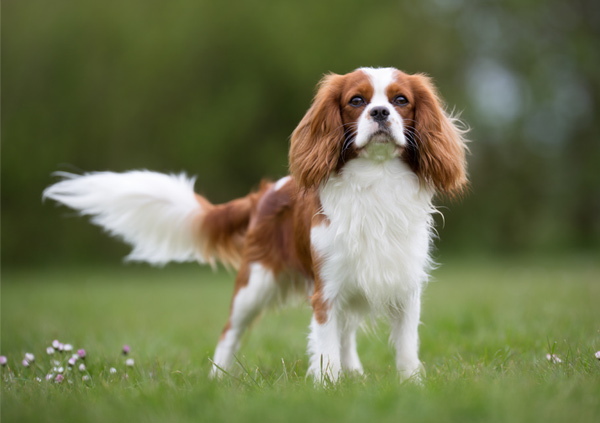 Cavalier King Charles Spaniel
Pug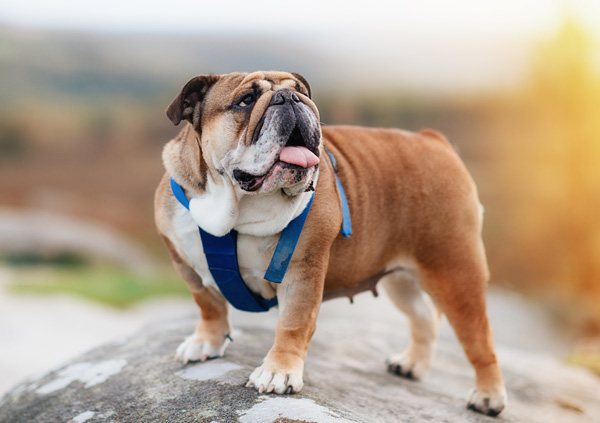 British Bulldog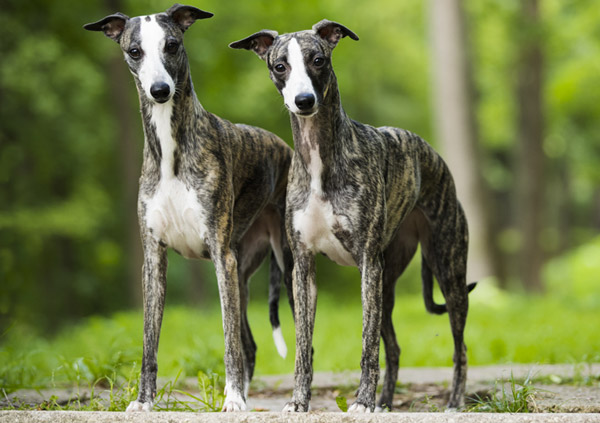 Whippet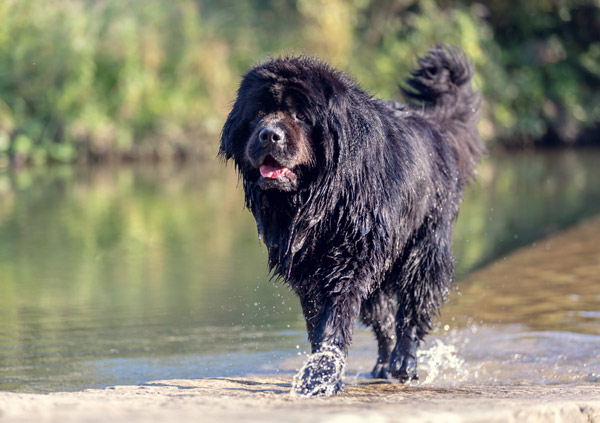 Newfoundland
Which Dogs Are the Easiest To Train?
Some pooches are super intelligent, and eager to please, making them wonderful to train.
The key with all training is positivity.
Remembering that you and your dog are learning to speak the same language.
Some of the easiest dog breeds to train include: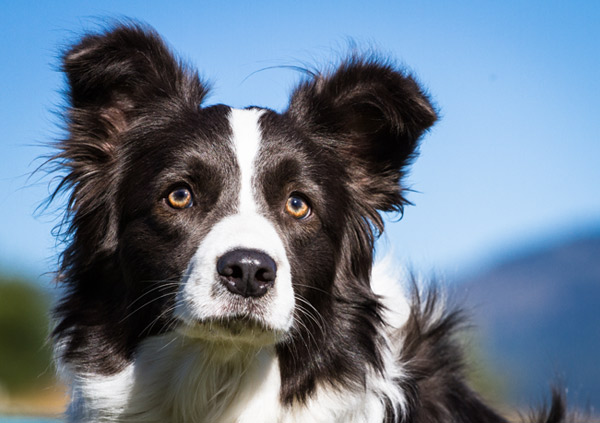 Border Collie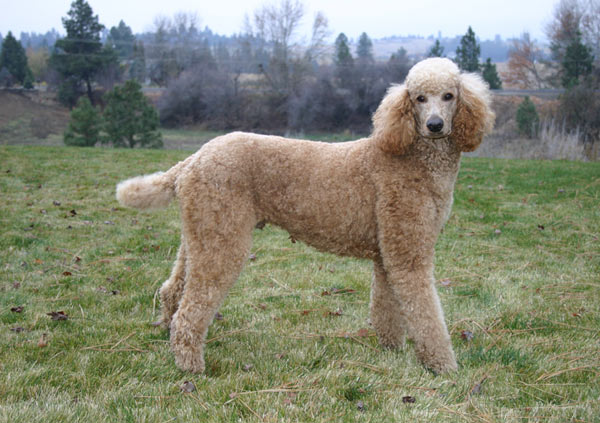 Poodle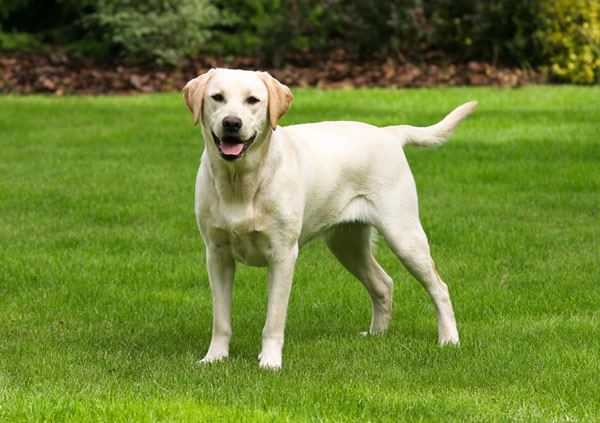 Labrador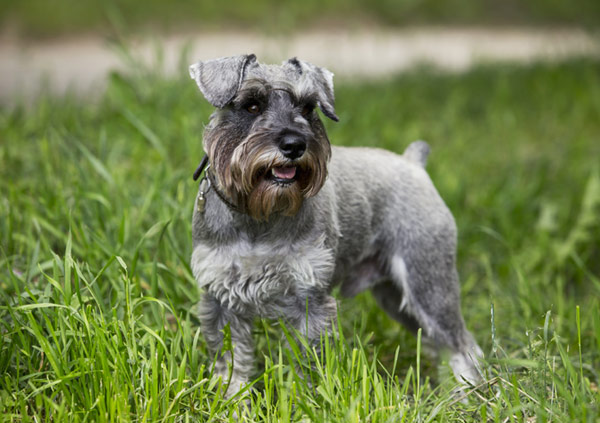 Schnauzer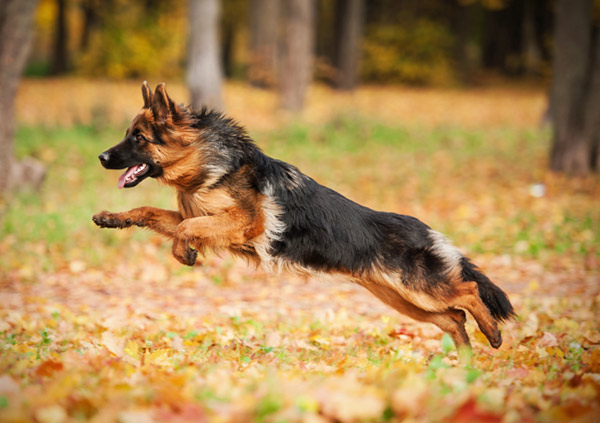 German Shepherd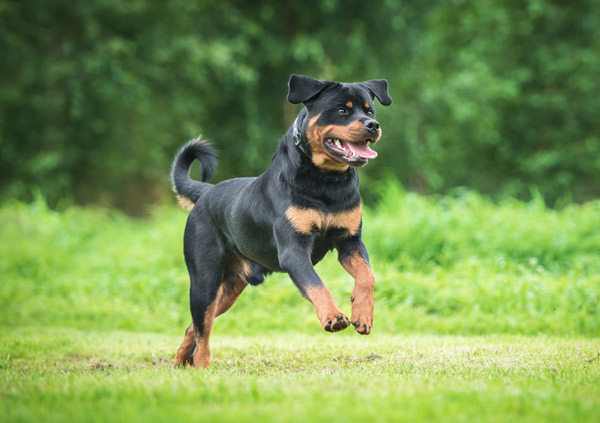 Rottweiler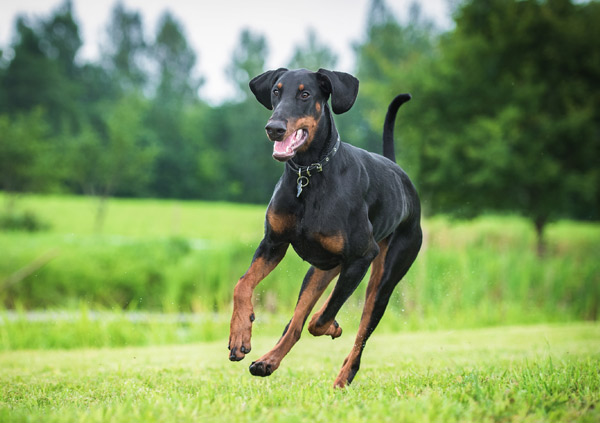 Dobermann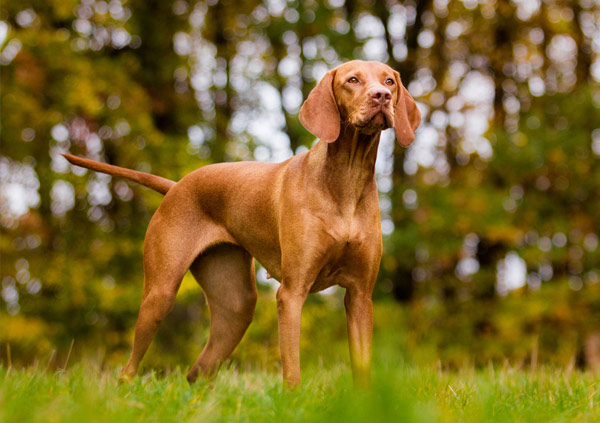 Hungarian Vizsla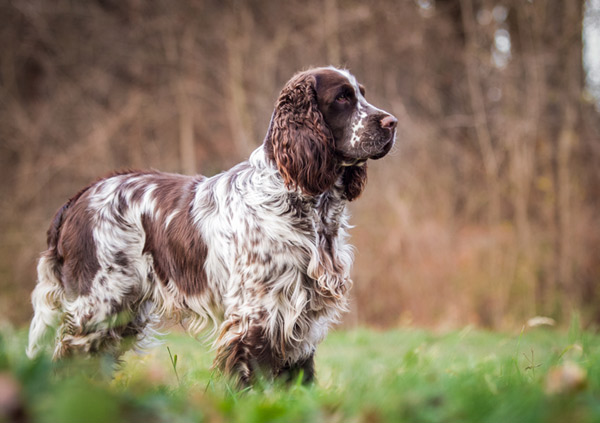 English Springer Spaniel
Which Dogs Have The Longest Lifespan?
It is commonly known that the larger your dog, the shorter their lifespan.
With many giant dog breeds such as the Great Dane have a life expectancy of 8-10 years.
Impressively some dogs can live for a very long time.
With a famous Australian Cattle Dog known as Bluey living to the ripe old age of 29!
Puppy Shopping Tips
Before you bring your bundle of joy home, there are a few things to purchase for your new puppy.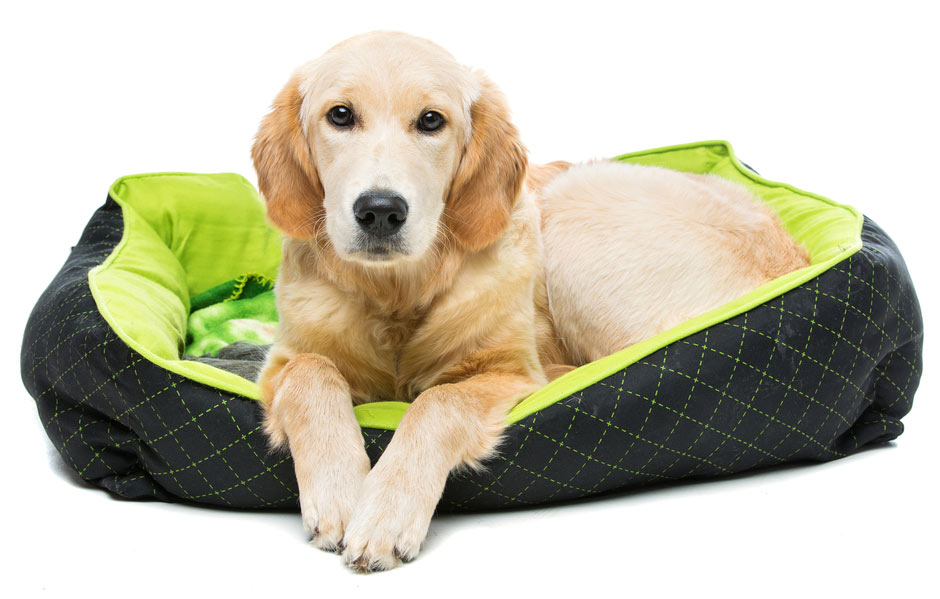 Bedding
A size appropriate bed is important.
You'll also need to update this as your puppy grows.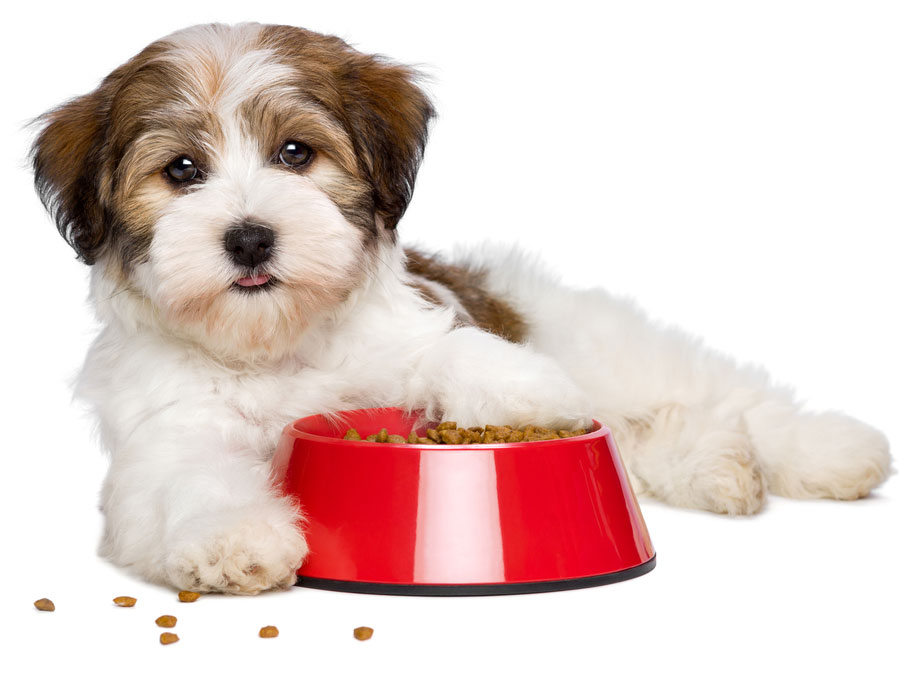 Water & Food Bowls
Again these need to be size appropriate and not too deep for your puppy.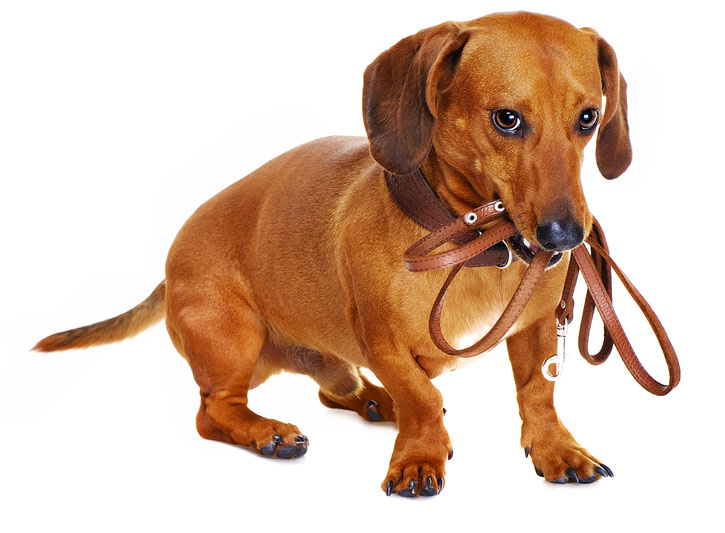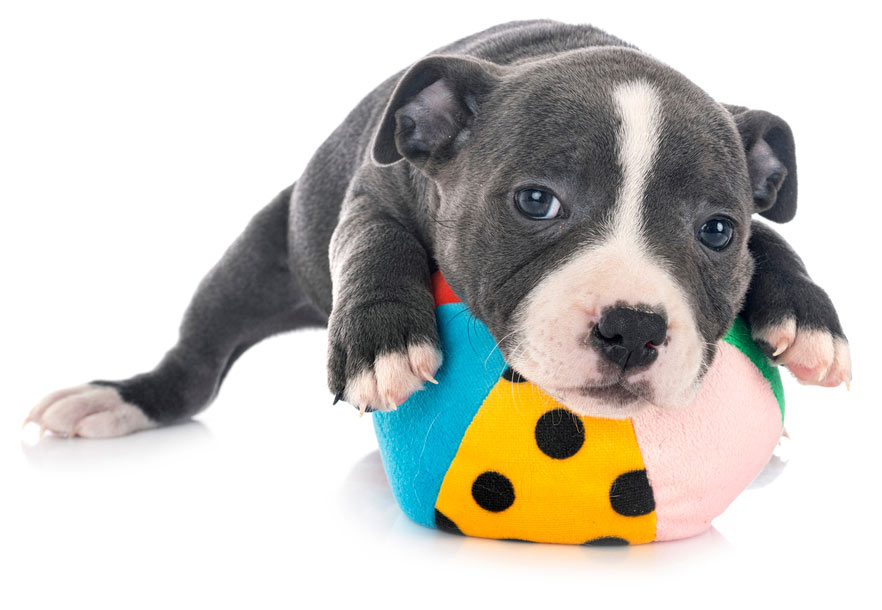 Toys
Have a good selection of night-time snuggle soft toys and hard chew toys for those growing teeth.
Now is also the time to consider booking into a puppy-preschool class.
These classes can fill up very quickly, so booking in before you bring your pup home will ensure you get all the important training and socialisation for your new puppy.
Finding a good local vet is also recommended, as too, considering a pet insurance policy for your puppy to help with the costs of life long veterinary care including accidents and illness.
Responsible Pet Ownership
What Pet Parents Need To Know
Becoming a pet owner is a big responsibility and comes with a variety of expenses. From food to training, toys, and vet bills.
Sadly, many pet parents do not take veterinary costs into consideration until they are hit with an unexpected and often expensive vet bill.
Having adequate savings or investing in a pet insurance policy can help with these costs.
With all pet insurance policies, it is vital you consider the Product Disclosure Statement to ensure if the policy is right for you and your puppy.
Pet Insurance can help with a variety of injury or illness costs.
At Pet Insurance Australia, we are passionate about pets and their well-being.
We recommend all pet parents take the time to learn more about pet insurance and how it can help with unexpected costs.
Looking for Pet Insurance
If you are looking for a pet insurance that provides a wide range of benefits, competitive premiums and a high level of customer service, Pet Insurance Australia is the right fit for you.
We offer 2 months of free insurance for all new pet parents and are committed to providing the highest level of customer service and care for our valued customers.
Disclaimer:
This blog does not replace a qualified veterinarian's medical expertise or advice. Please consult a registered veterinarian for further information on the blog topic.
The material and information on this blog are for information purposes only. Please note that any linked websites or mentioned products are not sponsored affiliate links or paid endorsements.
Pet Insurance Australia does not accept liability for any damages arising from your interpretation of the information presented on this blog. This includes Pet Insurance Australia not being liable for: any false, inaccurate or incomplete information on the blog; any damages that arise from technical issues on the website and the blog being unavailable; any damages from clicking through a link in the blog to a different website.
Get the latest Pet Insider Tips & News
We offer award-winning* pet insurance policies to protect your furry friend's health and wellbeing. Get a quote today and give your pets the care they deserve.
get in touch
Do you have any
enquiries about our
insurance policies?
Archives
Categories