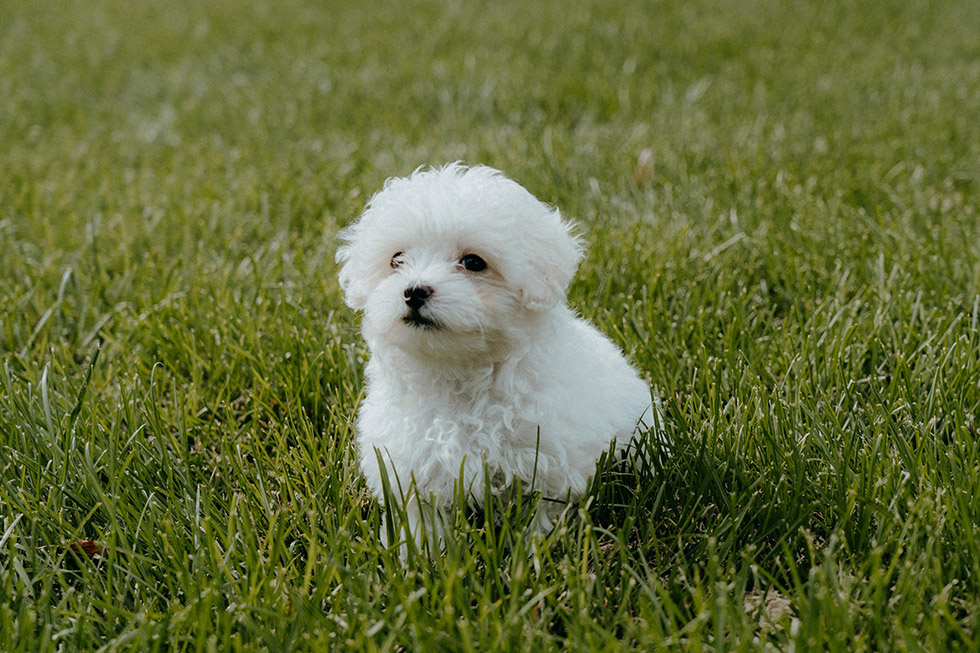 Puppy Checklist
Are you introducing the pitter-patter of puppy feet into your home? Pet Insurance Australia discovers all the things you need to think about before you bring your little ball of fluff home. PLUS: what dog products do you need?
There is nothing more exciting than welcoming a new puppy into your home. But before you collect your puppy, there are some essential things to consider to ensure an easy transition from littermates to a home environment.
What Will My Puppy Need When They Arrive Home?
When they arrive home, the most important thing your puppy will need is lots of love and understanding. Some pups will adapt to their new environment quickly, showcasing their outgoing nature, while others will be a little nervous and reluctant to play.
It's vital to understand that this is a massive transition for your puppy. Most will come from a handful of siblings and mum. So, they will take time to adjust to the new environment while being separated from those they have known since birth. Therefore, it is crucial not to rush the process. If your puppy seems a little withdrawn and sad, this will pass. Give them plenty of love and cuddles but also the space to sleep and take in their new environment.
The first step is to find a place where your puppy will sleep. Utilising a crate or a penned area is a fantastic idea. This will be the perfect place to pop your pup when you cannot supervise them or a place they can take themselves to when they want to rest – essential if you have a busy home or children. Puppies need lots of sleep, to ensure they grow into well-rounded dogs. So having a place they can do this without being disturbed by the irresistible cuddles is a good plan.
Place a suitable size bed in this zone. Your puppy's bed should be the correct size for them – not too big or small. Remembering, particularly if you have a giant breed, that you will probably need to upgrade this as your pup grows.
What Toys Does My Puppy Need?
When it comes to toys being size appropriate is essential, as too, removing these puppy toys from your dog when they outgrow them to prevent choking. Pups need good chew toys and a lovely, snuggly teddy for nighttime. This can help with sleeping as it will feel like one of their littermates is cuddling – this will help soothe your pup. Some wonderful snuggle dog toys are on the market, some even with heat pads and heartbeats. However, a teddy with long and legs can do the trick.
What Does My Puppy Need When They Come Home?
You will need to purchase a few essentials for your puppy before they arrive home. With bedding, bowls, collars, and leads, always ensure they are the correct size for your pup. You will need to update these as your puppy grows. If purchasing dog waste bags, always consider biodegradable and compostable options. With grooming products, consider a gentle pet shampoo and a soft brush to get your pup used to grooming slowly.
Suitable-sized feeding and water bowls
Collar and leash
Pet Bed
Puppy food
Crate/pen or travel cage
Puppy toys
Dog Waste Bags
Register your dog
Pet tags
Soft brush
Puppy-proof your home
What Food Should I feed My Puppy?
Puppies have sensitive stomachs and need important elements to ensure they grow and develop correctly into their teenage and adult lives. First, you must stick to the diet your puppy was given in the shelter or breeder. Once your puppy has settled into their new home, you can slowly change this diet. It's best to seek advice from your veterinarian regarding changing your puppy's diet. Always feed a breed-specific puppy diet. This can be vitally important for large breed dogs.
If your puppy gulps their food too quickly, there are wonderful ways to prevent this.
What Should I Train My Puppy?
Training is a beautiful language that you create with your puppy. Basic puppy training should begin when you bring your new family member home. Sitting before meals, sitting before walking inside, and basic wait commands are an excellent place to start.
An excellent training tip is to teach your puppy to 'quick go'. It's as simple as repeating this sentence repeatedly when your pup is going to the toilet. It can make those nighttime toilet breaks much more manageable as your puppy grows, they'll know exactly what you are asking of them. You can also attach a light lead to your puppy and encourage them to walk next to you. If they try and pull, walk in figure eights and don't forget to reward and treat your puppy when they do the right thing.
Now is also the time to book a puppy-preschool class. These are imperative even for the seasoned dog owner as they allow your puppy to socialise in a safe environment until they are fully vaccinated.
Socialisation is paramount at a very young age. Allowing your puppy to see, smell and hear as many experiences as possible in the first few months is vital to prevent social issues that can lead to a host of behavioural problems. Understandably many do not take note as you are advised not to take your puppy out and about until they are fully vaccinated. However, there are some great creative ways to allow your pup to see the world and remain safe. Think:
Go for a ride in the car and watch from the window.
Take your pup for a walk in a stroller or sling.
Allow plenty of children and people over to meet the puppy at home.
Vacuum – expose your pet to loud noises and everyday life in your home.
Allow your pup to meet a fully vaccinated healthy dog.
Introduce them to the household cat (in a good way).
Introduce them to water
With some preparation and education, you can ensure your new bundle of fur grows into a well-rounded dog while preventing behavioural problems and illness. WOOF!
Photo by Xuan Nguyen
Get the latest Pet Insider Tips & News
We offer award-winning* pet insurance policies to protect your furry friend's health and wellbeing. Get a quote today and give your pets the care they deserve.
get in touch
Do you have any
enquiries about our
insurance policies?
Archives
Categories