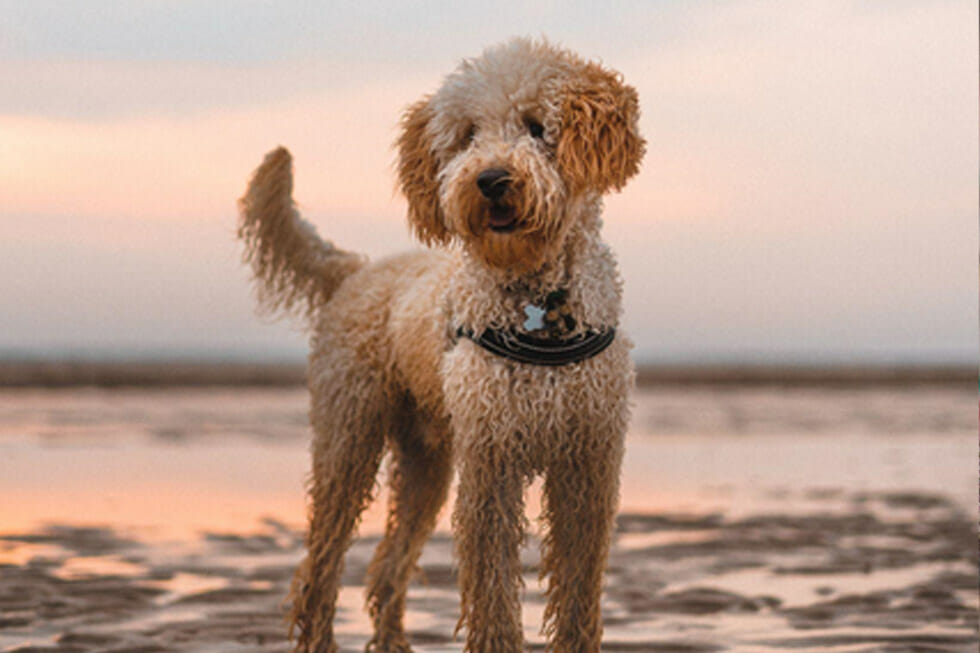 What is the Best Doodle Breed? Top 8 Picks!
Doodles are very friendly dogs. They like to goof around and will keep you entertained. Training them is easier compared to other breeds. Combined with their mild temperament, they make excellent service dogs.
Doodles are a product of cross-breeding between a purebred dog and a Poodle. This has resulted in a wide range of unique Doodles. They combine the best qualities of both parents. If there is a certain kind of Doodle you want, chances are you will get it. Versatile, intelligent, playful; the Doodle has it all.
We wish to offer our best recommendations and help you in finding the perfect puppy because they have such wonderful traits. There's more on that below.
Choosing the Right Doodle Puppy
 The first thing to remember about Doodles is there are no bad breeds. No matter which puppy you set your heart on, you will not be disappointed. Most Doodles are fun-loving and easy to maintain. We Love Doodles is a great place to learn everything you need to know about this adorable breed so you can pick the perfect doodle for you.
Your personality will play a big role when choosing a Doodle. They are mostly good-natured with the occasional headstrong type mixed in. Ideally, you will want to match your temperament with your Doodle if you want a perfect companion. Here are some popular Doodle breeds for you to consider.
 1. Goldendoodle
 Arguably the most popular Doodle breed, the Goldendoodle is a cross between the Golden Retriever and the Poodle. They are sometimes referred to as "the golden child". The Goldendoodle comes from two intelligent breeds and the combination results in an extremely smart one. Due to their inherent intelligence, Goldendoodles can follow a wide variety of training regimens.
They are eager to please nature, making them ideal for first-time owners. Goldendoodles usually take the color of their Retriever ancestors but on rare occasions can be white, black or red. Their weight can range between fifteen and ninety pounds depending on the subtype.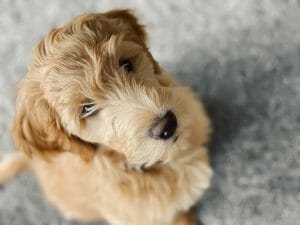 2. Labradoodle
 The Labradoodle is a breed of the Labrador Retriever and the Poodle. The American Kennel Association (AKC) has ranked Labradors as the top-rated dog of 2020. Naturally, the Labradoodle also gets the limelight as a very popular breed.
These dogs have calmer characters than other Doodle breeds. They are family-friendly and do not make a fuss. One fact to remember is that Labradoodles require a substantial amount of grooming. This may be a bad or good side depending on how you feel about regularly grooming your dog.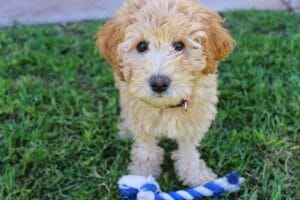 3. Bernedoodle
 The Bernedoodle is a fairly recent breed combining the best of the Bernese Mountain Dog and the Poodle. This breed has gained popularity over the past years due to its black and white coat. It also comes in 3 distinct types: tiny, miniature and standard.
Bernedoodles tend to be stubborn, especially the male ones. They can be difficult to train during adulthood. However, puppies are easily managed. Proper training can turn them into loyal and hard-working pets. They are more energetic than other Doodles and require lots of exercises. If you regularly exercise then the Bernedoodle is a perfect partner.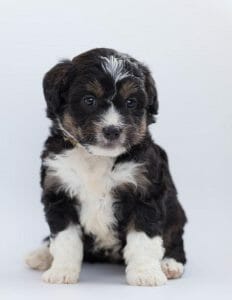 4. Sheepadoodle
 Sheepadoodles are a rare breed. They come from the Old English Sheepdog which is a shepherd's best friend. These dogs are the largest of the Doodle family and can weigh up to 85 lb. Even though Sheepadoodles are big, they have an extremely gentle nature
The Sheepadoodle requires a lot of exercises to maintain their health. They can easily adapt to other dogs making them ideal if you have multiple pets. Typically, they have a black and white coat. However, other colors may also be present.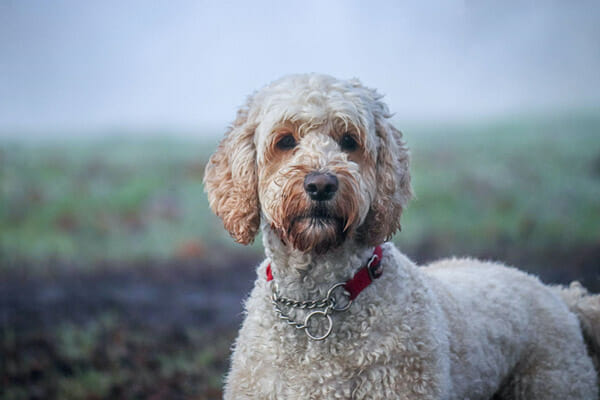 5. Schnoodle
 This adorably named dog is a cross between the Poodle and Schnauzer. They are quite small even after maturing weighing up to a mere 16 pounds. They have a light brown coat that is accentuated with a wave-like pattern.
The Schnoodle is a shy dog. Proper training can bring them out of their shell, but still are less energetic than other Doodle breeds. They are ideal for having around adults as opposed to children.
6. Whoodle
 This whimsically named Doodle is a product of the Wheaten Terrier and the Poodle. These dogs are very active and require lots of exercises. They get this trait from the Wheaten Terrier breed.
Whoodles can weigh up to 45 lb. Experienced dog owners with time and patience are ideal companions of Whoodles. These Doodles have a headstrong personality making them ideal for energetic owners.
7. Maltipoo
 Maltipoo dogs are a cross between the Maltese and Poodle. These Doodles are small and can weigh as little as five pounds. A relaxed dog, they are the perfect representation of a couch potato.
While Maltipoos are friendly and get along well with children, owners must be careful. Their small size is sometimes a problem as they can easily get hurt by unsuspecting adults and children.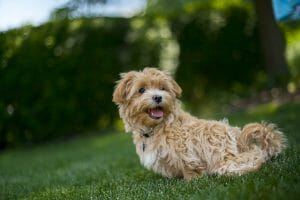 8. Cavapoo
 The Cavapoo is a mixture of the Cavalier King Charles Spaniel and the Poodle. This Doodle is quite rare but extremely gorgeous. The curls on its coat give off a royal look which is reminiscent of King Charles Spaniel. Like most Doodles, the Cavapoo is playful and goofy.
This breed has recently gained popularity due to its characteristic curls. They shed their coats during the fall and spring. Cavapoo must be regularly groomed to maintain their majestic curls. It is recommended to have them professionally groomed every six months. These Doodles can weigh as much as 25 pounds.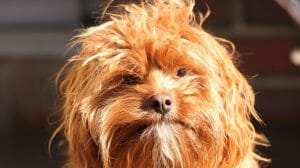 Closing Thoughts
 We hope our guide on Doodles has provided you with insight into the amazing world of Doodles. They are some of the best companions you can find. Easy-going, fun-loving and energetic, these dogs are the embodiment of happiness.
Doodles come in various colors and sizes, so you will not be confused about choice. Mirroring your personality is recommended if you are planning to own a Doodle as they take heavily after their owners. Due to their ever-growing variety, it will be easy to find the perfect Doodle. Look for a quality local breeder who is knowledgeable and caring.
Get the latest Pet Insider Tips & News
We offer award-winning* pet insurance policies to protect your furry friend's health and wellbeing. Get a quote today and give your pets the care they deserve.
get in touch
Do you have any
enquiries about our
insurance policies?
Archives
Categories