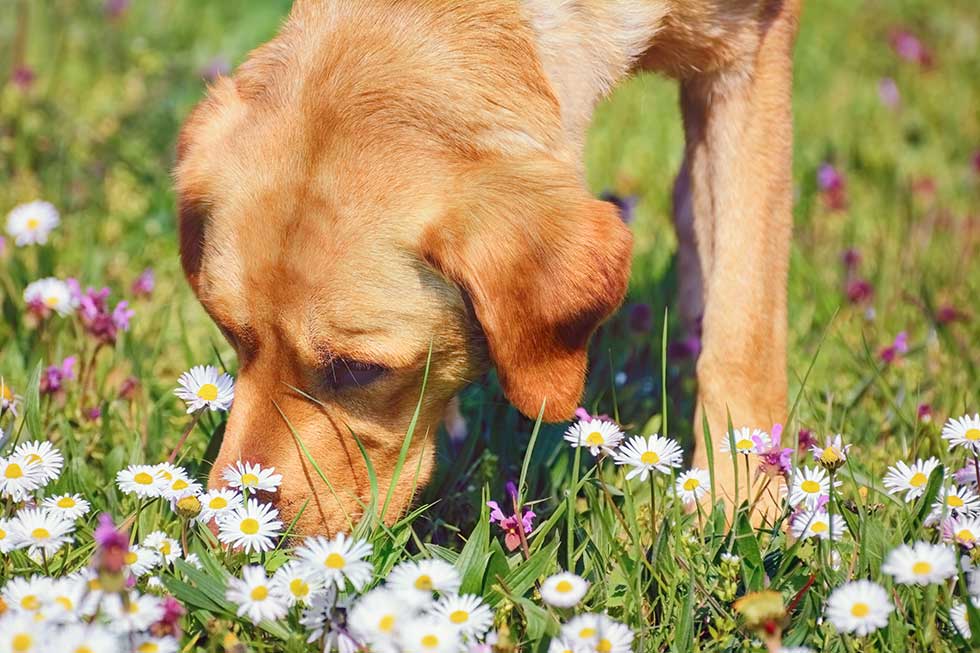 Bulbs Beware!
The bulbs are pushing, and the scent of spring is in the air! But what about all of those spring bulbs and flowers that can cause issues for our pets? Pet Insurance Australia investigates.
Spring is certainly on its way. As those blistering cold mornings are replaced by the sounds of song birds and sun, it's time to consider some of the nasties lurking in our gardens that can pose an issue to pets.
For cats and dogs, there are various common plants that can be toxic around this time of year. This includes many of your lovely bulbs that are beginning to push through.
Common Plants Toxic to Dogs
Aconitum
Amaryllis bulbs
Asparagus fern
Azalea
Cyclamen
Daffodil bulbs
Day lilies
Delphiniums
Foxgloves
Hemlock
Hyacinth
Hydrangea
Ivy
Laburnum
Lily of the valley
Lupins
Morning glory
Nightshade
Oleander
Rhododendron
Rhubarb leaves
Sweet pea
Tulip bulbs
Umbrella plant
Wisteria
Yew
Common Plants Toxic to Cats
Azaleas and Rhododendrons
Castor Bean
Chrysanthemum
Cyclamen
English Ivy
Kalanchoe
Oleander
Pothos
Sago Palm
Spanish thyme
Tulip and Narcissus bulbs
Yew
It is impossible to eradicate all toxic plants from your pet's environment; however, a little common sense can go a long way in keeping your pet safe.
Train your pets to stay out of your garden and have clear garden and pet areas. Raised beds also work well with dogs. Deterrent sprays can also discourage your pet from digging or exploring your prized flower beds.
With puppies and kittens extra care is advised to ensure your super curious baby doesn't end up playing and accidentally ingesting any of the above. Pop up temporary fencing and supervise your pets when outside until they learn where the 'play' areas are in your yard.
If you do have toxic plant's, consider spraying citronella or another citrus based oil around the soil of the plant to deter your pet. Or plant herbs around the base of the offending plants that pets (particularly cats) do not like such as lavender, rosemary or lemon balm.
Popular lilies highly toxic to cats
Asian Lily
Easter Lily
Glory Lily
Japanese Show Lily
Peace Lily
Red Lily
Rubrum Lily
Stargaszer Lily
Tiger Lily
Wood Lily
Lilies are the main culprit when it comes to cat poisoning incidents. It's a good idea to keep this in mind when purchasing flowers for a known cat lover and owner.
Bulbs can also be more toxic than flowers so ensure you keep these away from your pet's environment and keep store them in sealed containers and away from you animals.  Always deter a digging dog in a known bulb area.
Garden Chemicals
This time of year, many avid gardeners will be happily out and about enjoying the spring sunshine. Remember to keep your garden chemicals out of reach and safely stored, and away from curious noses!
Prevent your cats from walking around freshly sprayed areas. These chemicals can be easily transferred to little pads, and then licked clean that can lead to intestinal issues. Always check your slug baits are pet friendly and understand the risks involved in the chemicals you choose to use on your gardens.
Many pet owners opt for the natural approach, however it's important to read all labels. Even natural products can have adverse reactions in pets.
Happy safe gardening!
Get the latest Pet Insider Tips & News
We offer award-winning* pet insurance policies to protect your furry friend's health and wellbeing. Get a quote today and give your pets the care they deserve.
get in touch
Do you have any
enquiries about our
insurance policies?
Archives
Categories