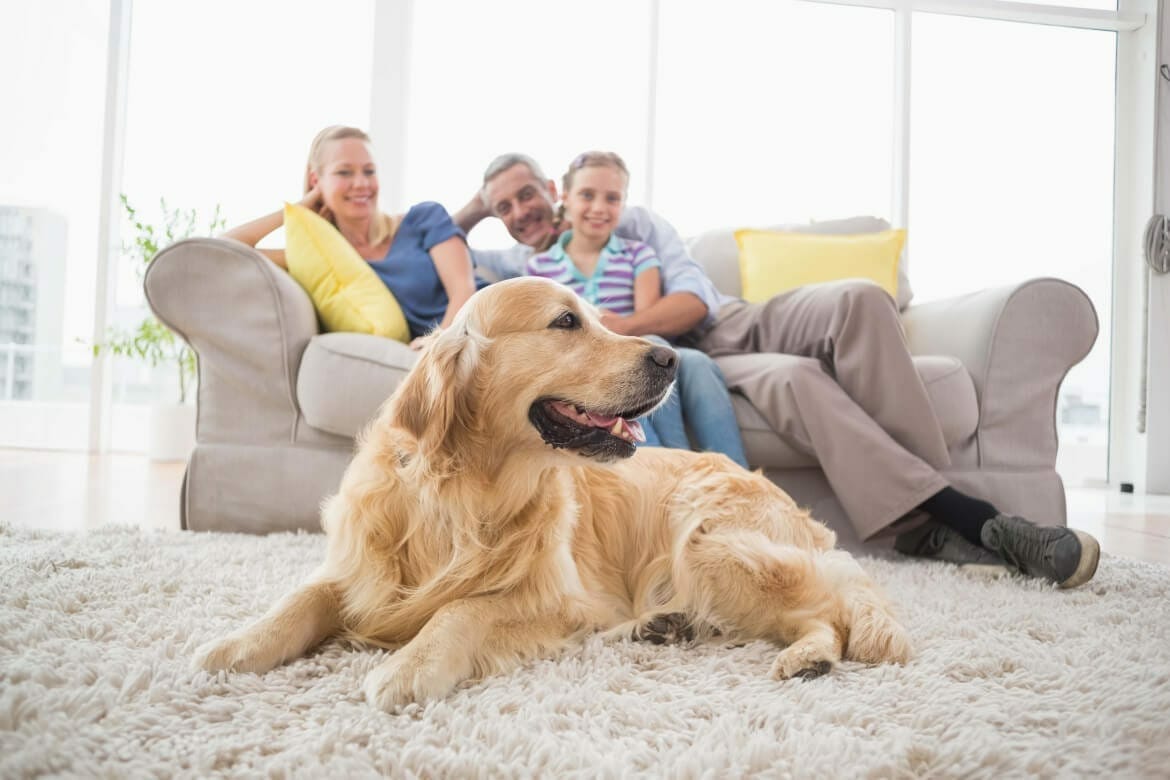 Pet Friendly Home
Nadia Crighton takes a look at how to create a dog and cat friendly home. From poisonous plants, to correct bedding and bowl placement that will make your home the perfect and safe place to enjoy a pet.
Creating the perfect place for you pet is a top priority for many pet lovers. Ensuring your home is safe and secure is important for your peace of mind, and your pet's wellbeing. So what things do we need to consider in our pets environment?
The Garden
Out and about in the garden is the place where your pet will most likely spend most of its time unless you have an indoor cat. There are some things to consider to ensure the environment is safe for your dog and cat. This includes the types of plants you have around the home. Many plants can cause allergy reactions in pets, and some are outright dangerous and can cause sever consequences if ingested. Some of these include:
Wandering-jew
Jasmine
Ivy
Potato Vine
Buffalo Grass
Paspalum grass
Bottlebrush trees and bushes
For a comprehensive book dedicated to those plants that are toxic all around bad-guys for our pets that could also be at the heart of your itchy problems, check out; www.poisonous2pets.com.au
Also the Australian Veterinary Association (AVA) recently put out a press release reminding people about:
Sago palm – especially the seeds or nuts. The ingestion of just one or two seeds can result in very serious effects.
Tulips – the bulb contains the most toxins
Oleander – all parts of this plant are toxic
Amaryllis – contains  a lycorine toxin
Kalanchoe – contains toxic glycosides
Yew – contains taxine
English ivy – higher levels of toxins are found in the leaves and berries.
Other aspects of the garden include:
Ensuring fences are secure and that gate latches work correctly.
Have a sign on the gate reminding people of the dog.
Consider building a cat-proof fence to keep your cat inside your yard, or even build a cat run for your indoor cat (there are some truly inspirational designs online).
Remove old bones and toys that are destroyed or showing wear…especially tennis balls.
Water bowls – ample and ensure they are in the shade all day and are made from materials that do not heat up (like stainless steel).
Shade. Your garden needs lots of natural and man-made shady spots especially during the hot summer months.
Indoors
The great indoors is normally the safe haven for your pet, but there are some things to consider.
Ensure there is clean drinking water inside and out.
A safe area to retreat (especially important to cats). Even consider putting a cat-flap on an inside door like a laundry so your cat can get some peace-and-quiet if it's unable to in the home. You could have food, litter trays, and bedding in this area also.
Remove all string from around the home and keep dental floss in draws and away from pets.
Secure low-lying blind-cords so cats do not become entangled.
Ensure electric cords are hidden away.
Make sure your puppy's inside area is safe from electric devices, cords, toxic foods and hidden dangers.
Get down on your pet's eye level and look around for any possible safety concerns.
Place cat scratchers near windows so your indoor cat can watch the outdoor world.
Good supportive bedding that is not in direct sunlight during the summer or in the cold spot during winter.
Training. Having your dog well-trained can prevent safety concerns. A dog, which knows boundaries, can be kept safe by commands and expectations. Such as; not being allowed in the kitchen while you prepare food etc. Simple rules like this can prevent burns and scalds to dogs that get under-foot while you are busy preparing meals.
A BIT ABOUT THE BLOGGER:
Nadia Crighton is a well-known and accomplished Australian Journalist and pet magazine Editor. As a busy mum of four humans, two dogs, 50 sheep, three cats, a handful of chickens and a goat named Billy, she simply adores pets of all shapes and sizes. These are her personal thoughts and advice from many years of pet-ownership.
Get the latest Pet Insider Tips & News
We offer award-winning* pet insurance policies to protect your furry friend's health and wellbeing. Get a quote today and give your pets the care they deserve.
get in touch
Do you have any
enquiries about our
insurance policies?
Archives
Categories