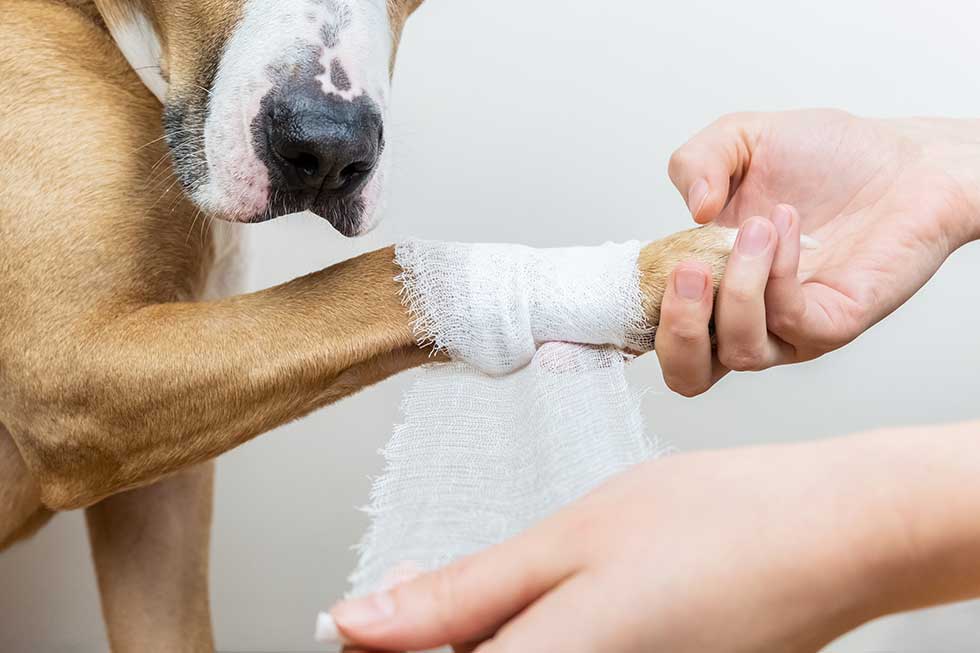 Saving for A Rainy-Day
Pet Insurance Australia takes a look at the 'saving for a rainy day' theory to replace the costs of pet insurance.
"The 'rainy day' concept is a wonderful thought, but let's be completely honest," Nadia Crighton from Pet Insurance Australia says. "In this day and age with increasing costs in nearly every aspect of our lives, it can be difficult to put away enough money to save for the unforeseen events that take a huge toll emotionally and also financially. If this were the easier option for a huge percentage of the population, there would be no reason for insurance, in any sector. Unfortunately, life simply does not work like this."
Pet insurance Australia has broken down some of the top claims for dogs and the approximate costs:
Approx Cost of Top Claims according to Pet Insurance Australia 2018 data*
Gastric Dilatation-Volvulus – $1,500 – $8,500
Elbow Dysplasia – $1,200 – $4,500
Peritonitis – $1,000 – $7,000
Cataract – $3,000 – $8,000
Intervertebral disc disease – $1,000 – $10,000
Cruciate ligament – $1,500 – $5,500 – has sub-limit of $2,600
Snake bite toxicity – $1,000 – $4,000+
Ingestion of a foreign object – $2,000 – $12,000+
Cancer
* The above gives an indication of the typical claim amounts received for the conditions listed. Benefits paid for eligible vet expenses can vary across PIA policy plans (refer to the PDS for details).
"A foreign body complication can cost anywhere from $1,000 to an uncomfortable $12,000 ," Crighton says. "That's a lot of money for Rover who has eaten a few socks! With pet insurance you could cover up to 80% on these eligible vet costs, depending on the type of cover, limits, exclusions and pre-existing conditions."
For veterinarians, pet insurance can be the difference between being able to treat the companion animal or looking at palliative care options.
"Some cancer treatments can cost upwards of $20,000 per year ." Crighton says. "For these high-end treatment options, the 'rainy day' concept simply does not apply to the majority of hard-working Australians."
With the rate of cancer in our pets increasing due to a few factors, including our pets living longer, specialist treatment is becoming much more common. Cancer can also be a long-term treatment option and the progression of Veterinary Oncology has allowed many companion animals success rates that simply can't be ignored.
"In some circumstances, cancer treatment has doubled and tripled the life expectancy of a beloved family pet, in other cases even longer," Crighton says. "But sadly, these options do not come cheap."
Veterinary Oncologist, Dr Peter Bennett advocates the value of pet insurance for those needing specialist care.
"The top end cancer treatments can vary depending on what is done," Dr Bennett says. "A pet that has extensive investigations, surgery, radiation and then follow up or chemotherapy, can over a 12-month period have a total cost of over $25,000, sometimes over $30,000."
The benefits of having pet insurance is echoed by many top Veterinarians across the country, who see first-hand, the real-time benefits pet insurance provides for their clients and their loving owners.
"We see clients who cannot pay for the treatments that could lead to the best outcomes," he says.
Like with all policies or important documents it's vital to read the fine print and take the time to fully understand what you are paying for.
"At PIA we strive to make our Product Disclosure Statement (PDS) clear and easy to understand." Crighton says. "Understandably we all live in a very fast, click-on click-off world and people just don't have time to spare. We have kept this in mind when developing the PDS and have made it as compact as possible. At PIA we urge all of our clients to take a tea-break, pull up a chair and spend the time reading the PDS and getting a good understanding of what they are covered for, and what they are not covered for."
The PDS is also available online so clients can easily access this information at any time of the day or night.
https://www.petinsuranceaustralia.com.au/important-notices/
"The benefits of pet insurance are echoed continuously by top vets, pet owners and those who work closely in the industry and fully understand the huge costs that can be experienced by those who own pets," Crighton says. "In a perfect world; having ample savings to cover the unforeseen costs of pet care would be readily available to everyone. For the rest of us, the 'rainy-day saving fund' to protect our furry family member against the worst possible scenario… may be a pet insurance policy."
*Note not all conditions and treatments are covered by PIA Pet Insurance. Refer to the PDS for more information.
Terms, conditions, waiting periods and limits apply. Pet Insurance Australia is general insurance issued by the insurer The Hollard Insurance Company Pty Ltd (ABN 78 090 584 473; AFSL 241436) (Hollard), is distributed and promoted by Pet Insurance Australia Pty Ltd (ABN 85 113 507 850; AR 326233) (Pet Insurance Australia) and administered by PetSure (Australia) Pty Ltd (ABN 95 075 949 923; AFSL 420183) (PetSure). Pet Insurance Australia acts as an authorised representative of Petsure. Any advice provided is general only. Please consider the Product Disclosure Statement available from www.petinsuranceaustralia.com.au in deciding whether to acquire or continue to hold, Pet Insurance Australia Pet Insurance.
Get the latest Pet Insider Tips & News
We offer award-winning* pet insurance policies to protect your furry friend's health and wellbeing. Get a quote today and give your pets the care they deserve.
get in touch
Do you have any
enquiries about our
insurance policies?
Archives
Categories