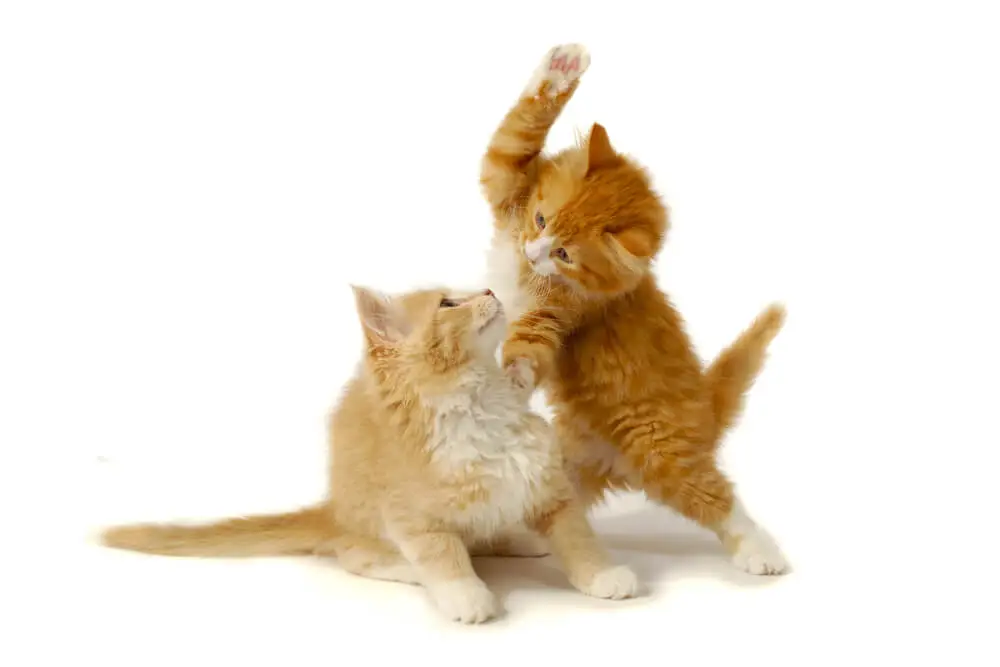 How To Stop Your Cats From Fighting?
Pet Insurance Australia takes a look into cat scraps and how you can help create some peace in your kitty-cat loving home.
REEEEOWWWWWWW HISSSSSSSSS! For some multi-cat homes this horrific noise is a very common occurrence ringing down the halls or out in the backyard. This is particularly true if you have just invited a new feline friend into your cat loving home.
Why are my cats constantly fighting and what can you do about it?
The fact is; some cats get along well with others, while other cats do not! It's really important to understand that cats are incredibly territorial creatures and traditionally do not like other cats. With the exception of kittens raised together, or a new kitten being introduced to the existing cat before your existing cat has reached 19 months of age.
But all is not lost – cats can learn to tolerate one another and even learn to love each other. The key is patience.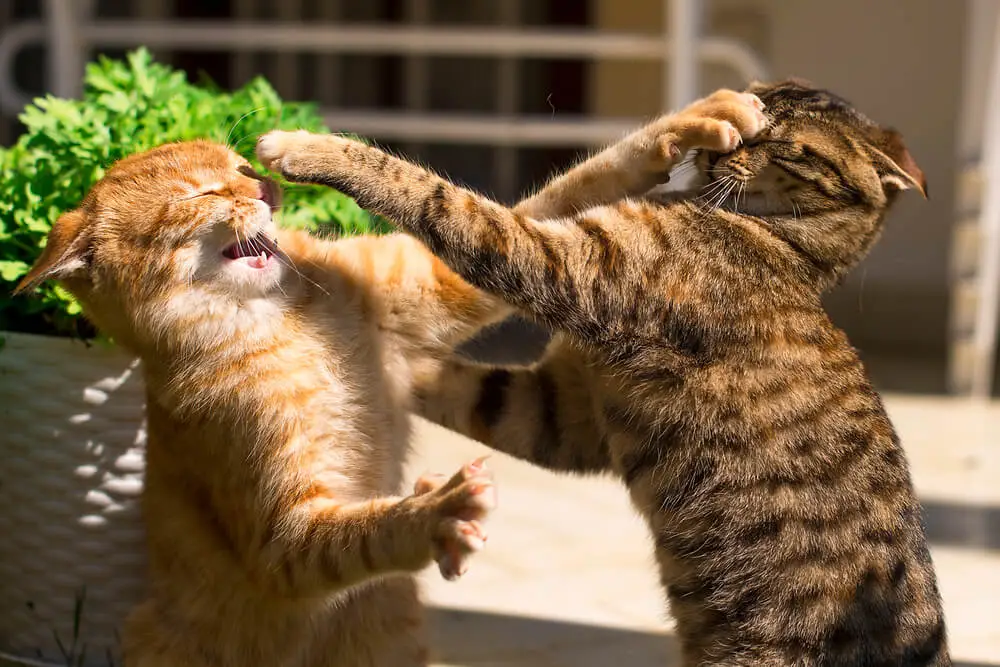 Introducing Kitten to Cat
When you first bring your new kitten home, it's a good idea to keep them in a room that can be their 'safe zone'. In this room have all the necessities such as litter tray, scratching post, warm bedding, something that smells like their mother (and old blanket from the breeder), food and water bowls (kept away from their litter tray) and some toys. Your kitten may be a little afraid at first, and it's a good idea not to rush them or overload them with cuddles and too many people.
Give them time to explore this new area. Once they are comfortable with this area – normally a day or two, then you can gradually allow them to explore the remainder of the home.
Allow your existing cat to have a sniff under the door or even come into the room when you are holding the kitten to explore. There will be:
Gaping mouth sniffs – this is your existing cat getting a really good whiff of the new kitten. They will walk around with their jaws open.
Possible low growl – this can be from either you existing cat, or the kitten!
Possible hiss – again from kitten or cat.
Do not force your cat to see your kitten and do not punish them from growling or hissing. If your cat looks like they may become aggressive, pop them out of the room, and give them a few more days before attempting the introduction again. They also need lots of reassuring pats and love at this time. You will find that your kitten will learn to stay away from your older cat and vice versa. Ensure your older cat has 'kitten free' areas they can go. If things get very nasty call your breeder for advice or seek veterinary treatment. Your older cat may need some products that can help calm the situation. Using pheromone diffusers can also help. But it's important to seek advice before the problem escalates and toileting/spraying issues arise. Normally time and patience are the only remedies in your older cat accepting their new family member.
HELP! How do I stop my cat from fighting with the neighbour's cat?
This is a tricky question and sometimes impossible to prevent. Cats being so territorial will fight for their areas, this can lead to massive problems for owners…and hefty vet bills. Cats who commonly fight are prone to painful abscesses caused from nasty bites.
However, this doesn't mean you need to prevent your cat from going outside. A few clever ideas can allow your cat to have the freedom you want, without leaving your yard!
Consider building a cat enclosure. You can get super creative with these and your cat can basically have the entire run of your yard without the risk of cat fights or wildlife issues.
Make your backyard fence cat proof. There are also some creative ideas to ensure no cats can get in, or out, of your fence.
Only have supervised outdoor time. Indoor cats tend to live longer, have less risk of injury and sickness and lead very happy lives.
Are My Cats Fighting or Playing?
Some owners are not sure if their cats are playing or fighting. If you suspect your cats are consistently fighting and the stress levels are high in your home. Seek professional advice from your local vet.
Signs of Cats Playing:
Chasing each other
Light bopping/swiping with no claws
Meowing/chattering
Rolling around/wrestling
Light biting
Ears in normal position
Cats who are playing will not be hissing or growling at each other while wrestling. Their hair will also not be raised, and they will not look anxious or fearful.
Sign of Cats Fighting:
Growling – very loud
Hissing – very loud and aggressive
Claws out and swiping at each other
Hair raised – tail bushy
Harsh biting causing pain
Cats who are fighting will make a lot of noise and fluff themselves up to appear bigger. There will be claws and teeth and it will be obvious that your cat/s are not happy.
Get the latest Pet Insider Tips & News
We offer award-winning* pet insurance policies to protect your furry friend's health and wellbeing. Get a quote today and give your pets the care they deserve.
get in touch
Do you have any
enquiries about our
insurance policies?
Archives
Categories