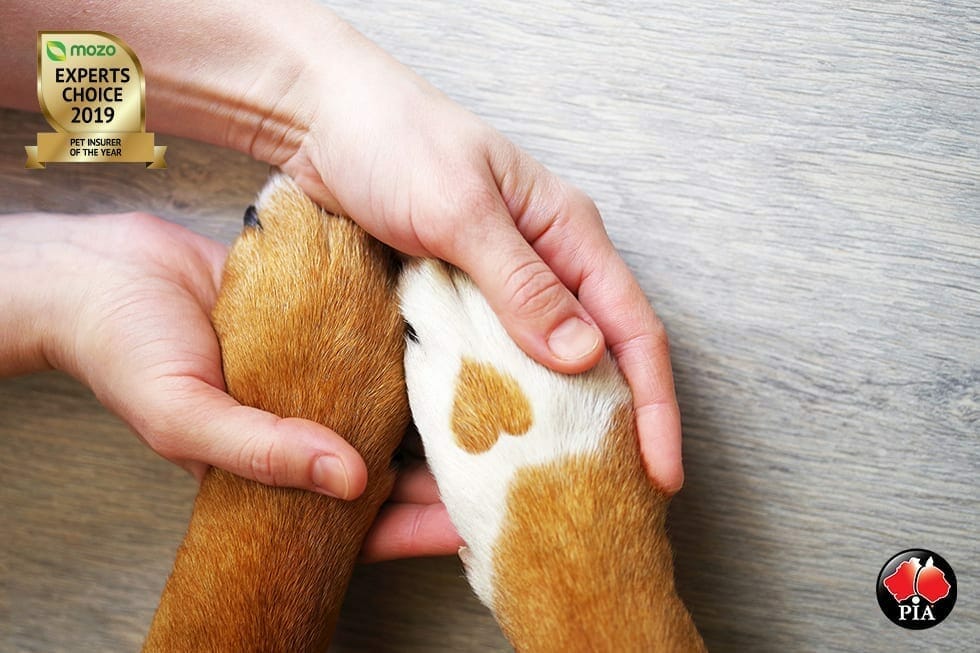 Pet Insurance Australia – Insurer of the Year 2019*
Pet Insurance Australia is honoured to receive the 2019 Mozo Experts Choice Pet Insurance Award.
"It's just wonderful to be receiving such a quality award that really highlights the importance of researching pet insurance, and how Pet Insurance Australia is continuing to lead the way in quality pet insurance policies at a competitive price," Nadia Crighton from Pet Insurance Australia says.
Mozo's experts compared 132 policies from 28 different brands to determine which brands offer exceptional value for money and outstanding quality. Mozo found Pet Insurance Australia offers exceptional value, taking out 4 awards including:
Pet Insurer of the Year
Exceptional Value Accident Cover Pet Insurance
Exceptional Value Accident and Illness Pet Insurance
Exceptional Value Comprehensive Pet Insurance
Kirsty Lamont, who also featured on the Today Show recently to speak of the importance of good quality pet insurance, awarded Pet Insurance Australia the prestigious award.
"From cover for car accidents, burns and snake bites to help with vet bills for major illnesses, Mozo's experts have reviewed the pet insurance policy fine-print to help you get the costs down when caring for your furry friends," says Kirsty Lamont, Mozo Director. "These awards recognise the exceptional value Pet Insurance Australia offers its customers across a range of categories."
Now in its sixth year, the Mozo Experts Choice Awards are designed to help consumers by providing a platform that highlights products in the marketplace that offer the best value for money.
For the 2019 Pet Insurance Awards, 132 pet insurance policies from 28 different brands were compared by Mozo's money experts.
"Pet Insurance Australia is incredibly proud to be recognized by the Mozo experts," Crighton says. "Being able to provide outstanding value for money with policies that are able to offer quality coverage for, illness or accidental injury is paramount for PIA, being recognized for this is very special."
Pet Insurance is not just about the unforeseen large vet bills "Depending on your level of cover and Routine Care limits, you can claim on vaccinations, worming, and even things such as dog training," Crighton says. "Pet insurance offers peace-of-mind for the big eligible vet bills and yearly benefits for day-to-day care."
Like with all insurance policies or important documents it's vital to read the fine print and take the time to fully understand what you are paying for.
"At Pet Insurance Australia we strive to make our Product Disclosure Statement (PDS) clear, easy to understand and as compact as possible," Crighton says. "We urge all of our clients to take a tea-break, pull up a chair and spend the time reading the PDS and getting a good understanding of and what they are covered for, and what they are not covered for including the Terms and conditions, waiting periods, limits, exclusions."
The PDS is also available on-line so clients can easily access this information at any time of the day or night.
*Pet Insurance Australia is general insurance issued by the insurer The Hollard Insurance Company Pty Ltd (ABN 78 090 584 473; AFSL 241436) (Hollard), is distributed and promoted by Pet Insurance Australia Pty Ltd (ABN 85 113 507 850; AR 326233) (Pet Insurance Australia) and administered by PetSure (Australia) Pty Ltd (ABN 95 075 949 923; AFSL 420183) (PetSure). Pet Insurance Australia acts as an authorised representative of PetSure.
Get the latest Pet Insider Tips & News
We offer award-winning* pet insurance policies to protect your furry friend's health and wellbeing. Get a quote today and give your pets the care they deserve.
get in touch
Do you have any
enquiries about our
insurance policies?
Archives
Categories