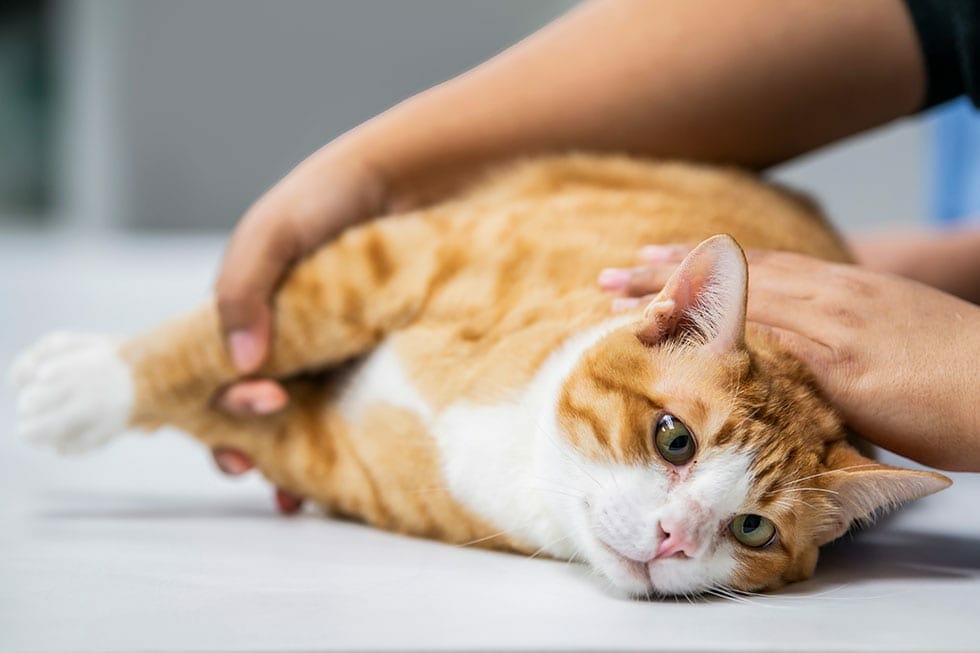 How to Prepare Your Cat for Surgery
Guest Blogger, Sarah Hayes from Purrfect N' Pawesome shares some top tips with Pet Insurance Australia help your cat prepare before surgery.
At every point of their feline lives, cats will experience at least once to go under the scalpel blades and the operating lights. As responsible cat parents, it's our duty to get our feline babies spayed or neutered. For that, surgery would be necessary.
Then there are medical conditions that would need no other treatment than surgery – lumps, tumors, and more. And let's not get started on the sudden injuries they get from being energetic creatures.
If your cat's scheduled for surgery, don't panic. Instead, make the necessary preparations to ensure as less pain from the surgery for Mr. Whiskers as possible. So, without further ado, grab your pens and papers, and take note of the preparations you can make for your cat's upcoming surgery!
A Week Before the Surgery
Vaccines
The first and most important thing on your to-do list before your cat's surgery is to make sure your cat's vaccines are completed. There might be certain vaccinations required to be taken before your vet greenlights the procedure.
Ideally, five days before the scheduled operation, visit your vet to check if your cat's vaccines are up-to-date. This would give more room for the vaccine to settle in your cat's system, strengthen his/her immune system, and give the health protection they intended to secure.
Your Cat's Space
As the date of the operation comes near, you can start arranging your cat's space for post-surgery. Clean it thoroughly and remove the toys and other clutter until s/he comes home. Change the bedding to fresh ones, and place their food and water bowls and litter box conveniently.
Speaking of litter, some surgeries may require you to use special litter in the meantime. Ask your vet if your cat would need this, and if so, make sure to purchase in advance. While your cat's undergoing surgery, you can ditch your old litter and switch with the new special one.
If you're a multi-cat or multi-pet household, you may need to secure more protective means for your post-surgery cat. You can build a fence or playpen around your cat's territory to prevent your other pets from bugging your cat. You can also prepare a pet crate for your cat in case your pets decide a royal rumble at home.
House Arrest
As cruel as it may sound, it's important to keep your cat within the confines of your home as the surgery comes near. You'll be surprised at how many surgeries have been postponed by vets just because cat parents have reported their cats are missing. It's like they can sense the upcoming surgery and their fear of needles suddenly kicks in.
It's ideal to keep the cat flap or the doggy door closed at all times, or at least until the operation's complete. Your cat may not like this, but try to resist the urge to let him/her out. It's for your cat's own good. Try keeping your feline's attention from the outdoors by spending more time with him/her.
The Night Before the Surgery
Fasting
If your cat would undergo anesthesia, fasting is important. The drugs from the anesthesia relax the swallowing reflex of your cats. If your cat suddenly vomits during the surgery, the sphincter regulating the entrance of your stomach won't be able to stop the vomit. Your cat ends up inhaling vomit at the back of its throat, and that starts the risk for aspiration pneumonia.
However, don't go depriving your cat of his/her food and water instantly. If your cat has other medical conditions and taking medications, or if s/he's still under four months old, consult with your vet first for the best time to withhold the food and water supply for them.
Make sure to inform your family members of your cat's fasting so they won't end up feeding the cat when it starts to do its heartwarming pleading.
Ideally, the best time to keep your cat from their food starts at midnight. You can remove the water bowl in the morning so that your cat won't end up dehydrated for the surgery.
Trip to the Vet (Optional)
If you live in a multi-pet household, you can ask your vet if you can bring your cat to the clinic or hospital the night before. This way, s/he can avoid the stress from your other pets. S/he'll also be accustomed to the new environment, and that can lessen the panic during the surgery.
A Good Night's Sleep
Before the day ends, make sure your cat's all set for a good night's sleep. S/he'll need all the energy she can get to fight off the stress and anxiety from the surgery. And that goes for you too.
The Morning Before the Surgery
Arrive Early in the Hospital/Clinic
Even if your cat's surgery is still scheduled in the afternoon, bring your cat to the hospital/clinic early in the morning. This would give your vet the time to perform pre-surgery routines and run more tests.
What to Expect While Waiting for the Operation
While waiting for the scheduled operation, the nurses and your vet may ask you to fill in some important documents for the surgery, like a consent form.
The waiting time's also your perfect opportunity to clarify any questions you have about your cat's treatment and post-surgery care. You can also leave your phone number in case you have any questions when you bring your cat at home.
Keep Calm!
Most importantly, it's important for YOU to stay calm. No sense in keeping yourself stressed. Your cat can sense the panic and may tend to copy the same feeling.
Preparations don't stop before the surgery.
Postoperative care is as crucial as the pre-surgery stage. So make sure to prepare all the medications and other stuff (like bandages and an Elizabethan collar)  needed for your cat's healing.
Dedicate more time to spend with your cat while s/he takes time to heal. Your cat may still be in deep stress, and you're the best source of comfort /he can have.
Consult with your vet for the best diet and activities that would encourage a healthier lifestyle for your cat. You can also check out handy cat blogs like Purrfect N' Pawesome for the best cat tips!
Get the latest Pet Insider Tips & News
We offer award-winning* pet insurance policies to protect your furry friend's health and wellbeing. Get a quote today and give your pets the care they deserve.
get in touch
Do you have any
enquiries about our
insurance policies?
Archives
Categories