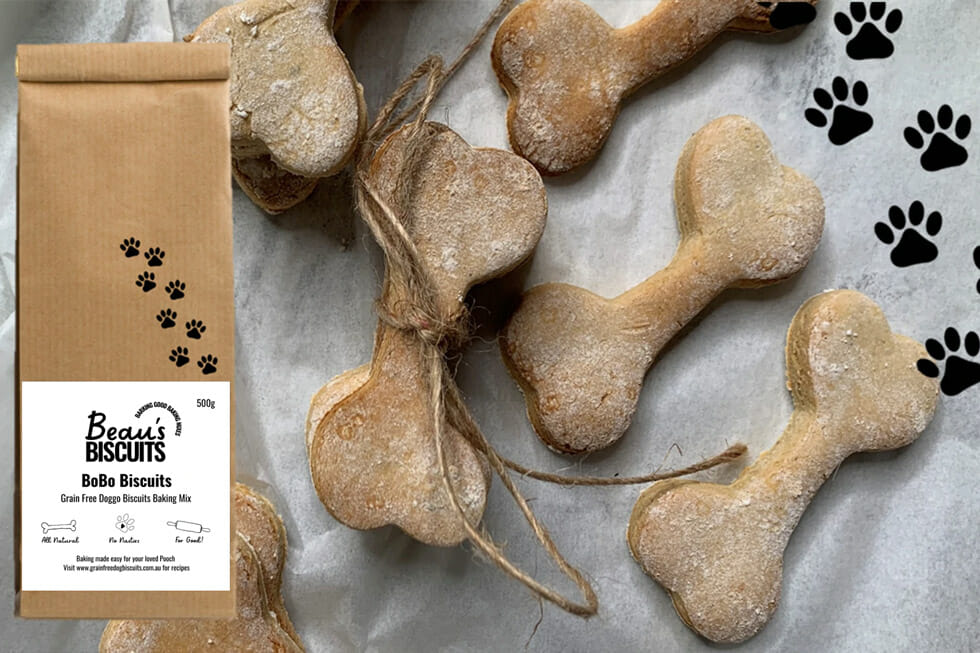 World Baking Day 17th May
With World Baking Day just around the corner, Pet Insurance Australia is inviting pet owners to share the joys of baking for their pets.
"Let's be honest, over lockdown, many of us became big fans of baking," Nadia Crighton from Pet Insurance Australia says. "With World Baking Day just around the corner, we invite pet owners to take pride by whipping up some delectable treats for their pets."
With so many wonderful recipes available on the internet, there is no lack of inspiration.
"Making homemade treats is a great way to get the kids involved in their pet's nutrition," Crighton says. "While also implementing important conversations around the risks of overtreating our pets with obesity, and also what foods are toxic to our animals."
Baking for your pet is also great for the family budget.
"As with all baking, it can be done relatively cheap compared to purchasing pre-made treats," Crighton says. "Most ingredients are readily available, plus you can add supplements and omega oils that can be hugely beneficial for your pet."
Adding Omega-6 fatty acids in the form of evening primrose can give your pet a healthy boost that can help with coat care and general inflammatory conditions.
"Clinical studies have proven that these amazing fatty acids can be a huge benefit for skin health in our pets," Crighton says. "Utilizing Omega Oils takes around six weeks to notice any improvement. By adding this into your pet's diet, it will help them cope with their yearly atopic inflammatory dermatitis or skin allergy problems."
Omega oils have also been shown to help with inflammation, skin problems, cognitive function, heart disease, and arthritis.
"Peanut butter is also a popular choice when it comes to whipping up baking suitable for pets, but pet owners should always check that it does not contain xylitol," she warns. "Even though xylitol is safe for human consumption it can cause serious complications for our pets."
Embracing this day and producing wonderful treats for your pet is a fantastic family occasion for everyone involved. If you are a little unsure about what to use, there are also fantastic pre-made mixes available, like Beau's Biscuits, that can make whipping up treats for your pet easy.
"Baking brings people together, reduces stress, and promotes calmness – so why not include the family pet?" Crighton says. "Having a homemade special treat jar for your pet can also be hugely educational for children and others visiting your home."
They are great to use during entertaining, to remind people not to feed their dog or cat human-grade foods that could be toxic and harmful. Plus, they make incredible training aids.
"Treats are very popular when it comes to training, homemade versions will certainly have your dog enthusiastic about their training sessions," Crighton says. "With many pets now showing symptoms of lockdown with the lack of training and socialisation, homemade treats could be the encouragement they need to learn some manners, create strong bonds while also breaking down the language barrier between you and your pet."
To celebrate World Baking Day, Pet Insurance Australia is giving away five packs of Beau's Biscuits to five lucky winners on their Facebook page. Simply like Pet Insurance Australia's Facebook page, and post an image of your dog and the reasons why your pet would like a homemade treat to be in the chance to win. The most creative five entries will win.
Get the latest Pet Insider Tips & News
We offer award-winning* pet insurance policies to protect your furry friend's health and wellbeing. Get a quote today and give your pets the care they deserve.
get in touch
Do you have any
enquiries about our
insurance policies?
Archives
Categories