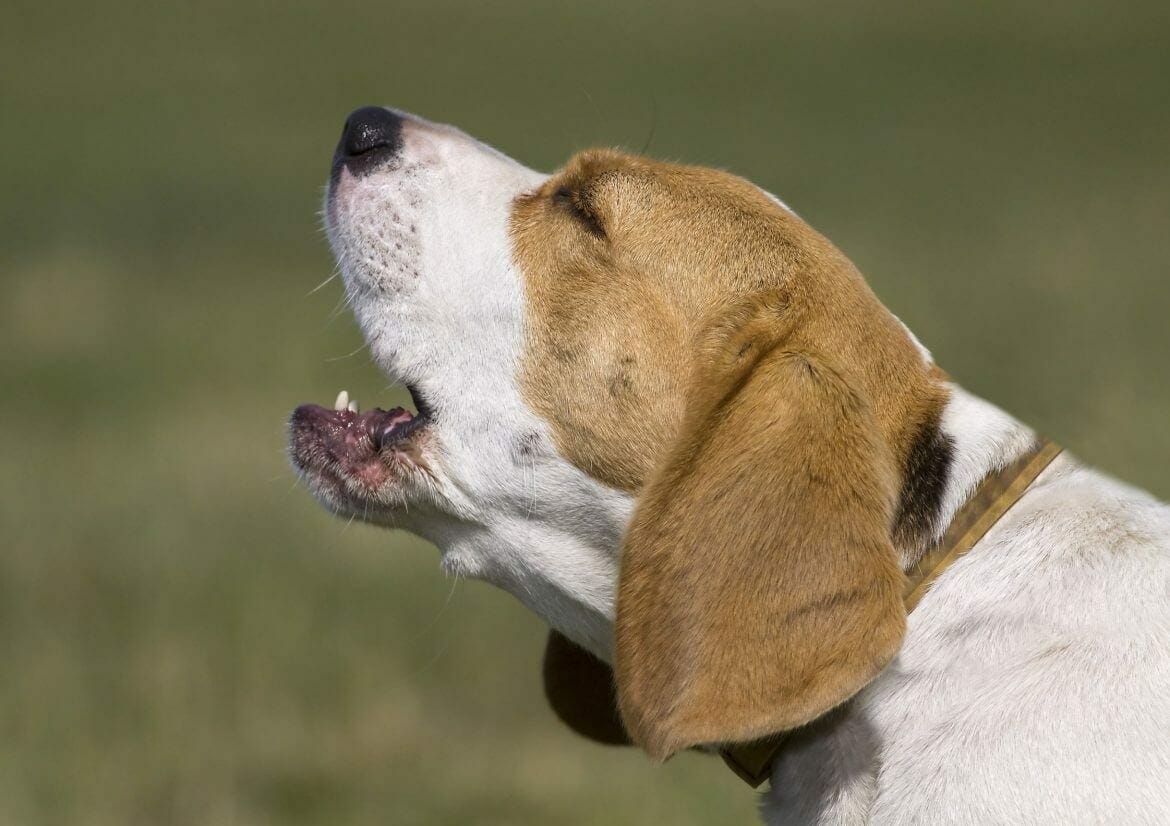 Woof! Help Prevent Problematic Barking
Do you have a hound that loves the sound of their own WOOF or is there a neighbouring dog that never stops barking? We have some top tips for you, on how to deal with problematic barking.
It's a fact of life that dogs will and do bark. Some only bark when there is a need to, while others simply love the sound of their own voices and will bark until their hearts are content and the neighbours are furious.
So, how can you check that your dog isn't one of these problematic, barking hounds in the neighbourhood?
MONITOR: pretend to leave the house and hide around the corner. Listen to your dogs barking.
ASK: Talk to your neighbours.
WATCH: look at your dog's response when you pick up your keys or head out the door. Are they anxious or relaxed and calm?
9 out of 10 dogs, who bark constantly during the day, don't do so when their owners are at home. So, if you have a dog with a barking problem, you may not discover this until the council comes knocking or one of your neighbours plucks up the courage to say something.
TOP FIVE REASONS WHY DOGS BARK:
Boredom – dogs constantly bark if they are bored. Consider enriching your pet's environment with boredom-busting toys and interactive activities.
Exercise – increasing your dog's exercise can also help with problematic behaviours. Walking your dog daily stimulates his body and his mind.
Over-stimulated – loud noises, other barking dogs, children screaming. These can cause your dog to start barking. Training can help alleviate these problems.
Separation Anxiety – your dog could be trying to call you back. If this is the case, seek professional assistance. Training can help with dogs suffering from this problem.
Territorial Reasons – Many dogs will bark to announce their territory and deter others from entering. This can also be helped with training.
There is always a reason why a dog is barking. Looking at the problem honestly and making a diary of when the barking occurs, and what is going on around your dog, will help you understand why your dog is excessively barking.
Neighbouring Dogs
So it's not your dog doing all the barking, but being a dog lover you don't want to call the council. How can you approach your neighbour about their barking dog? Remember that chances are your neighbour doesn't know their dog's barking is a problem. So, the best approach is the honest one.
Consider popping a nice note in your neighbour's letter box outlining the barking. Make sure you mention the times when the dog is barking.
Purchase a treat ball for your neighbour's dog and take it over; perhaps with some information on boredom busters and why many dogs bark.
Knock on the door, and explain the problem in the nicest way possible.
Is your neighbour elderly or extremely busy? Perhaps offer to take their dog for a walk once a week. This may help with the barking and also help your neighbour.
Chatting to your neighbours about the problem is the best way to have a peaceful resolution rather than going to war. Plus, it's a good excuse to get to know your neighbour and even find a new playmate for your dog. A well socialised, exercised and trained dog is less likely to suffer from excessive and uncontrollable barking.
A BIT ABOUT THE BLOGGER:
Nadia Crighton is a well-known and accomplished Australian Journalist and pet magazine Editor. As a busy mum of four humans, two dogs, 50 sheep, one cat, a handful of chickens and a goat named Billy (and don't forget the axolotls!), she simply adores pets of all shapes and sizes. These are her personal thoughts and advice from many years of pet-ownership and working within the pet industry.
Get the latest Pet Insider Tips & News
We offer award-winning* pet insurance policies to protect your furry friend's health and wellbeing. Get a quote today and give your pets the care they deserve.
get in touch
Do you have any
enquiries about our
insurance policies?
Archives
Categories