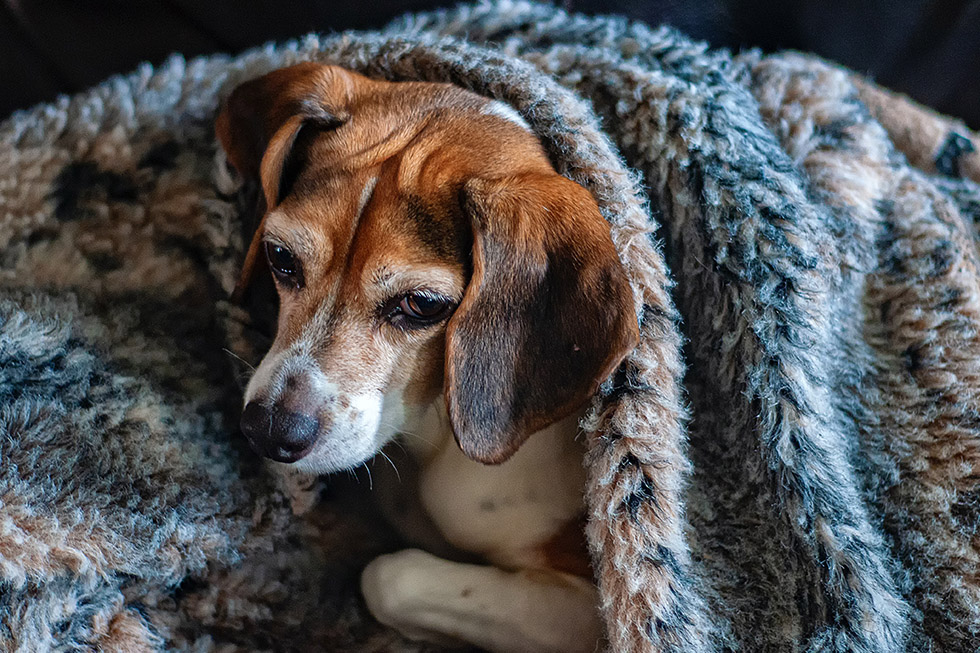 Winter Chills – Arthritis Warning
As the chilly weather starts to creep into our daily lives, Pet Insurance Australia has a timely reminder regarding arthritis and how to spot if your pet is suffering in silence.
"We certainly see a spike over the winter months for claims regarding arthritis," Nadia Crighton from Pet Insurance Australia says. "With our dogs being masters at masking their pain, pet owners are encouraged to look out for any symptoms of arthritis as the weather cools and take the appropriate steps to ensure the right treatment."
The excellent news is that arthritis can be easily managed alongside your local veterinarian. Dog arthritis is a common condition that affects the joints and can cause pain, stiffness, and reduced mobility.
Although the condition is commonly seen in older canine companions, dogs of any age can suffer from this degenerative joint disease. The condition is when the smooth cartilage protecting the bones is slowly destroyed, causing the joint to lose its cushioning effect. This leads to friction between the bones, leading to pain and immobility. Commonly arthritis affects the hips, knees, elbows, and the spine.
The symptoms of arthritis in dogs can vary, but common signs include:
Difficulty getting up or lying down
Stiffness or limping, particularly after exercise or sleeping
Reluctance to walk or exercise
Reluctance to use one leg or favouring one leg
Loss of muscle mass
Swollen joints
Yelping/crying when touched or moving
Licking joints
"If you suspect that your dog may be suffering from arthritis, it is vital you take them to the vet for a correct diagnosis and check-up," Crighton says. "Your vet will be able to examine your pet and make a solid diagnosis and treatment plan to reduce the pain."
Although there is no cure for arthritis, many treatment options are available to ensure your pet is not in pain and that they are leading a quality life. However, dog owners must understand that dogs will mask their pain, and even a slight limp can signal something is wrong.
"Treatment options may include arthritis medication, weight management, physical therapy, and even supplements," Crighton says. "Your local veterinarian will develop a treatment plan tailored to your dog's exact needs."
Overweight pets, older pets, and those who have suffered injuries are most at risk. Dog breeds that are known to have hereditary elbow and hip problems and those dogs whose joints did not correctly form during puppyhood due to bad breeding are also in the high-risk category.
"The great news is that for the everyday healthy dog preventing or delaying the development of arthritis can be as simple as ensuring your pet is kept at their correct weight and not over-exercised," Crighton says. "This is particularly important for larger breeds during puppyhood."
Taking care of your pet's joints is an essential part of responsible pet ownership as too, seeking help if you suspect your dog is developing this condition.
Photo by Robert Thiemann
Get the latest Pet Insider Tips & News
We offer award-winning* pet insurance policies to protect your furry friend's health and wellbeing. Get a quote today and give your pets the care they deserve.
get in touch
Do you have any
enquiries about our
insurance policies?
Archives
Categories