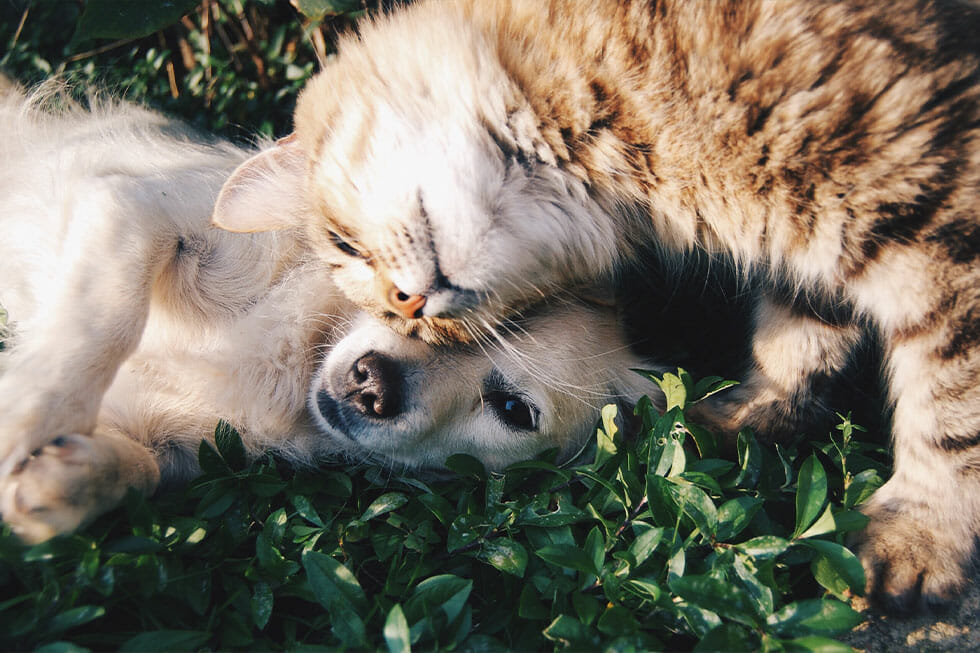 Why Get Pet Insurance?
Considering pet insurance? Pet Insurance Australia investigates the top reasons why so many are seeking out this service for their furry family members.
Pet insurance acts as a safety net to help protect you from unexpected vet bills while also ensuring your pet can get the care it deserves. Many individuals might feel that this seems like an unnecessary expense, but this article covers exactly how having quality pet insurance can be worth it for pet owners.
How does pet insurance benefit you and your pet?
1. HIGH VET BILLS
The types of veterinary advancements now available to companion animals has saved countless furry family members. The costs associated with treatment can be astronomical, particularly for complex medical problems. Pet Insurance is allowing many families to concentrate on helping their pets recover, rather than focusing on the huge financial burden some high-end vet treatments can produce.
2. UNFORSEEN CIRCUMSTANCES
There is no denying that cats and dogs get themselves into some scary situations. Planning for the unforeseen is near impossible. When these moments in life happen, it's good to know that pet insurance can take away some of the worry.
3. SAVING FOR A RAINY DAY?
In the perfect world, this would be the perfect scenario. But realistically in today's ultra-busy, ultra-expensive world, saving for a rainy day might not be plausible. According to Veterinary Oncologist, Dr Peter Bennett, the top end cancer treatments, over a 12-month period can have a total cost of over $25,000, sometimes over $30,000. With Pet Insurance Major Medical you could claim up to $15,000 of these costs per year. Subject to excess, caps and limits.
4. PEACE-OF-MIND
Having pet insurance, can provides peace-of-mind that if the worst was to occur, your precious pet could receive the medical treatment needed to help their recovery.
5. SICKNESS/ILLNESS/ACCIDENTS
Sickness and illness can strike at any time, day or night. Knowing that your pet can receive all the medical treatments needed to help restore their health, with less financial stress is important.
6. TOP CLAIMS
Here is a list of the approximate costs of some of the top claims in 2018 from Pet Insurance Australia.
Gastric Dilation – $1,500 – $8,500
Elbow Dysplasia – $1,200 – $4,500
Peritonitis – $1,000 – $7,000
Cataract – $1,000 – $8,000
Intervertebral disc – $1,000 – $10,000
Cruciate ligament – $1,000 – $7,000
Gallbladder – $1,000 – $10,000
Adenocarcinoma Pulmonary (lung) -$1,000 – $5,000
Envenomation – $1,000 – $4,000
Ingestion of a Foreign body – $1,000 – $12,000
7. STUFF HAPPENS
Particularly with our beloved furry family members, stuff just happens and it can end up hurting the hip pockets of pet owners. When your pet is sick or injured, worrying about how you will pay the vet bills is the last thing you should be focussing on. From eating socks, potentially costing $12,000, fighting cancer, or simply a case of an upset tummy can set you back hundreds – if not thousands of dollars, Pet insurance can help bridge the gap between the high costs of treatment by lending a helping hand.
At Pet Insurance Australia, We Are Ready to Help You Find the Great Value Insurance Cover for Your Pet
Speak to one of our representatives today to find out why pet insurance cover from us can benefit you and your pet. Give us a call on 1800 043 552.
As always you should carefully read the Product Disclosure Statement before deciding if a product is right for you.
Photo by Krista Mangulsone
Get the latest Pet Insider Tips & News
We offer award-winning* pet insurance policies to protect your furry friend's health and wellbeing. Get a quote today and give your pets the care they deserve.
get in touch
Do you have any
enquiries about our
insurance policies?
Archives
Categories