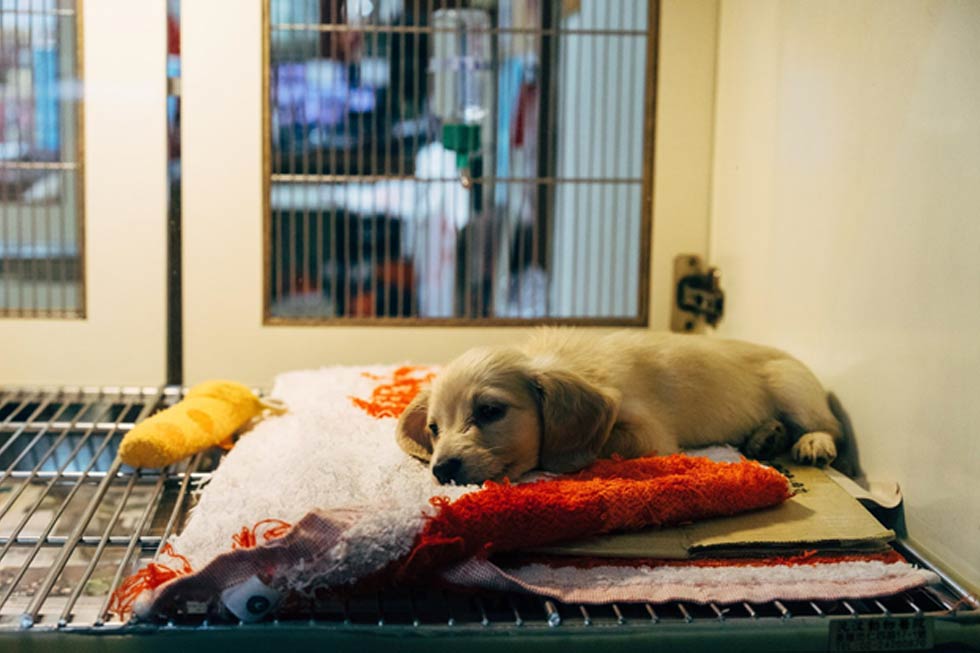 Why Fostering Shelter Pets Is More Important Than Ever
We are living in uncertain times due to the COVID-19 epidemic. To survive through this period, we have had to make some extraordinary adjustments to our daily lives. Quarantine, social distancing, and shutting down our businesses are just a few of the things we have had to embrace to beat the novel Coronavirus. And we aren't the only ones having it rough.
Animal shelters that are home to more than 5 million animals in the US and have had to scale down their operations too. This has been inevitable considering that the animal homes are currently facing staffing shortages since their employees also need to be home to self-quarantine or to take care of sick relatives. Rescue organisations have also been forced to cancel adoption events to comply with the social distancing regulations.
Unfortunately, the COVID 19 regulations have not put animals' lives on hold. At times like this, when most of the shelters have closed their doors to the public, there are nearly 4 million unwanted animals that may be turned away from rescues or shelters who are full, or do not have the capacity or staff to look after another animal.
This is why now more than ever is the time to consider fostering or adopting a shelter pet.
Why fostering a shelter pet is a win-win situation
The rewards of fostering a shelter pet are many. Not only is fostering a good thing for the pet, but for you, too. By fostering a shelter animal, you can save a life. Many animals who are at risk of euthanasia rely on foster homes to provide them with a temporal home. Shelters also count on fosters to give long-term residents in their homes a change of environment and also to take up pets who may have a hard time adjusting to the shelter atmosphere.
Moreover, by fostering a pet, you can provide comfort to an animal that may be sick or expectant. Fostering also gives you a chance to exercise and stimulate a four-legged friend, which may be harder for shelters to do as the animals are often in a kennel environment.
Pups who have undergone cruelty, abuse and neglect in the past also have a chance to socialise and experience human touch and love through fostering. You can, for the first time, provide a safe and secure home for a vulnerable pet.
Animals can also help us through these troubling times
At the same time, animals can help us cope with loneliness, anxiety and stress, especially in times of isolation. Senior adults who may no longer get visits from their loved ones will also greatly benefit from a pet who can distract them from all the depressing news on the TV and social media platforms.
Past studies indicate that people who interact with pets have a significant reduction in cortisol which is a stress hormone. Other studies have shown that animals reduce loneliness, boost one's mood and increase feelings of social support.
According to Dr Ann Berger, a physician and researcher at NIH Clinical Center in Maryland, animals can provide comfort and support for those struggling with life's stresses or anxiety. Pets such as dogs are very present and will sit with you and provide their love and attention to you if you are struggling with loneliness, a terminal illness or depressing thoughts.
The National Institutes of Health further notes that dogs help lower blood pressure as they have a calming effect in stressful situations. Some studies also indicate that petting a dog decreases blood pressure levels and also lowers one's cardiovascular reactivity.
Pets can also help us in unexpected ways. For instance, a recent study showed that caring for a fish helped teens with diabetes better take care and manage their disease. By becoming a pets primary caregiver allows these individuals more discipline in taking their own medication.
So whichever way you look at it, fostering a shelter animal is a win-win situation.
What Does Fostering A Shelter Animal Mean?
Fostering is taking a shelter animal into your home temporarily with the understanding that the pet will, in time, find someone willing to adopt them permanently. Fostering requires you to take care of the pet as if it were your own on a temporary basis. It may also mean teaching the pet manners, training them, and helping them with other skills that could help secure them a permanent home and help give them a better chance at a long, healthy life. Fostering a shelter animal also increases the chances of the animal being successfully adopted in their forever home.
Fostering a pet is different from adoption as the latter is a life-time commitment. You should only think of adoption if you are looking to have the pet on a permanent basis. Although the process of fostering or adoption varies from shelter to shelter, here are some things to consider:
Currently, due to the COVID 19 pandemic, most shelters are doing appointment only fostering or adoption. So, you may need to book an appointment to schedule for pet fostering or adoption. You will also need to fill out an application form, and the shelter staff will get back to you regarding the availability of the animal you want to adopt. The shelter may also require references from non-relatives or your vet if you already have a pet at home.
Remember when you foster a pet, you will not be financially compensated for your work. However, the shelter will provide medicine, food and veterinary care. You may also receive reimbursement or be eligible for tax deductions if you incur expenses related to pet care.
In these troubling times, rescue and shelter animals need us more than ever. Get in touch with your local animal rescue shelter to find out more today.
Photo by Markus Winkler on Unsplash
Get the latest Pet Insider Tips & News
We offer award-winning* pet insurance policies to protect your furry friend's health and wellbeing. Get a quote today and give your pets the care they deserve.
get in touch
Do you have any
enquiries about our
insurance policies?
Archives
Categories