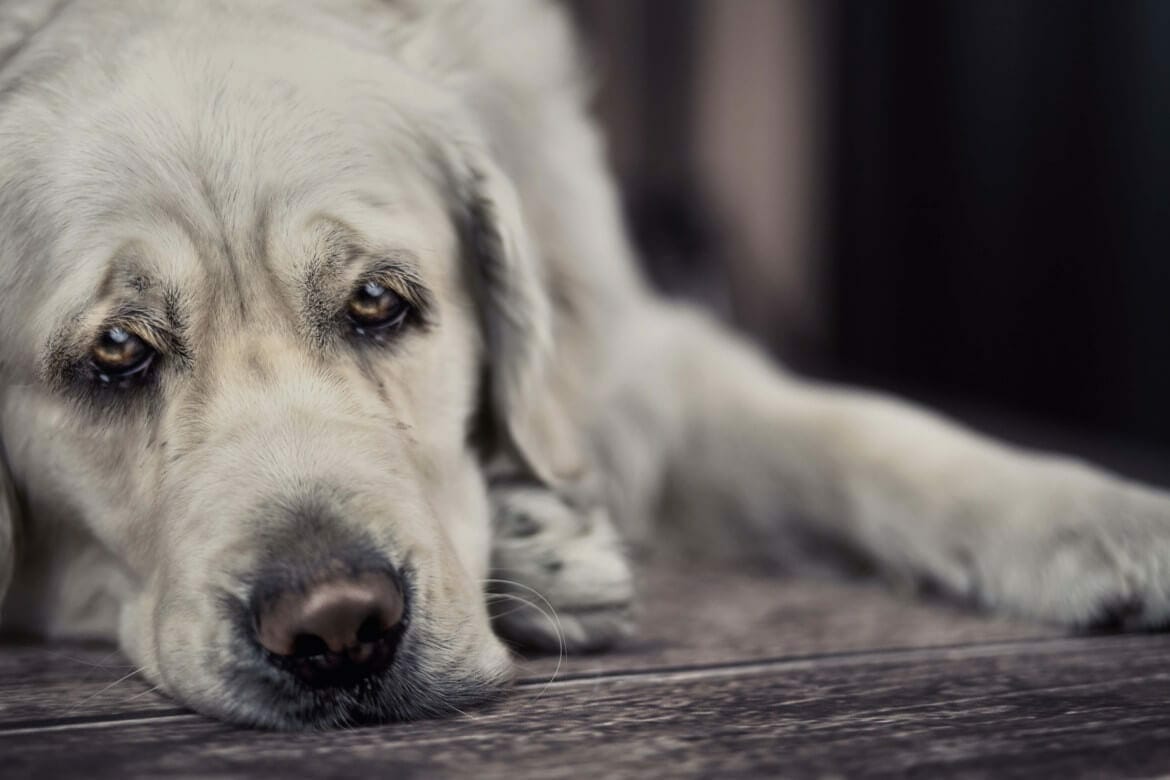 When A Pet is in Mourning
Nadia Crighton takes a look at the things you can do to help your four-legged friend at the hardest time of their lives.
If you've ever loved and lost a pet, you know all too well the pain associated with this sense of emptiness. In previous blogs I've spoken about the raw emotion of loosing a beloved furry friend, and the things you can do to heal your own heart, that of your family, and in particular your children.
But what about the family pet who has lost a life-long friend? How can you help them deal with the loss of their companion?
When we lost our Dobermann suddenly, and tragically, the saddest sight in the world was watching my German Shorthaired Pointer constantly look for her. He would jump at any sound outside and go tearing about in hope she would reappear. At times he would just sit on his bed, stare out the window and mournfully howl. It was heart wrenchingly painful to watch.
Without much knowledge on the subject I found myself in foreign territory. I'm able to admit, we did everything wrong. We 100% showered him with human emotions, even allowing him to sit on the couch with us and snuggle while I sobbed endless tears. These were things he was never allowed to do while Jazzy (my strong-willed Dobermann) was alive.
Being immersed in grief myself, I really believed that this extra attention would help. How very wrong I was. It wasn't until the smoke alarm annoyingly sounded one afternoon, and he began shaking so badly his teeth were chattering in his mouth, I realized my mistake.
He needed stability. He needed to know his 'pack' was ok. Sadly, his pack had unknowingly renegaded him to 'top dog'…a position he had no desire of being. Not only did he loose his best-friend. He also lost his leaders (those were now blubbering messes on the couch). Leaving him confused and scared. After realizing our mistakes, we went back to our normal routines, our normal expectations. Still having much more cuddles (but this time on the floor), and long walks at the beach.
However, this lapse in my behaviour left its permanent imprint and even now, all these years later, my 'gundog' is terrified of loud noises.
All dogs will feel the loss of one of their 'pack'. Sometimes it can leave them feeling uneasy about the new order of things and where they stand in the family, and at the very least confused. Pets will show signs in different ways, depending on how strong the bond was that they shared. Some may not even show any signs of loss.
Cats are no different. My old cat would cry endlessly for his best-mate (they were also litter mates so he felt the loss particularly hard). The howling went on for about a week. Luckily he was cat who was used to being spoilt rotten so endless cuddles on the couch was OK. One side-effect was that he refused to use the old cat-litter tray, but after investing in a new one the toileting issues were resolved. We also invested in one of those pheromone diffusers that seemed to help calm him during those first few weeks.
So what can you do to help?
Keep things the same. Keep the same routines. Feeding times, walking times, play times. This will keep your dog happy and feel secure that his 'leader's are in control and that he/she is safe.
Expectations. If your dog was not allowed on the couch before, don't start now. If your dog was not allowed tidbits from the table, don't start now. It's imperative you keep everything the same, particularly in those first few weeks.
Symptoms of depression will vary from pet to pet but can include; lack of interest in food, or water. Lethargic response to everyday activities and howling.
If your pet is showing signs of sadness/depression a quick vet check is a good idea to rule out any other issues. Also speak to your vet about a pheromone diffuser that can help create a sense of calm in the home.
Hold off on finding a new pet. In my experience, the remaining pet will not accept this new cat/dog readily and it will just add more stress to the household. Allow yourself and your pet time to grieve before considering another animal. Replacement pets, especially when the grief is so raw, may cause the relationship between your remaining pet and yourself to change. It's these slight changes that can cause unease and anxiety in your grieving pet.
Remember there is no time-line on this. On a personal note, it's been nearly seven years since the death of my Dobermann, Jazzy, and only now am I ready to own the breed once more…they take a big piece of your heart.
Add more play. No matter how sad your dog / cat is feeling encourage them to play. This will simulate those 'happy' chemicals in the brain known as serotonin levels, and give them a lift.
Time, patience, consistency, routine and stability is what your pet needs.
A BIT ABOUT THE BLOGGER:
Nadia Crighton is a well-known and accomplished Australian Journalist and pet magazine Editor. As a busy mum of four humans, two dogs, 50 sheep, three cats, a handful of chickens and a goat named Billy, she simply adores pets of all shapes and sizes.
Get the latest Pet Insider Tips & News
We offer award-winning* pet insurance policies to protect your furry friend's health and wellbeing. Get a quote today and give your pets the care they deserve.
get in touch
Do you have any
enquiries about our
insurance policies?
Archives
Categories