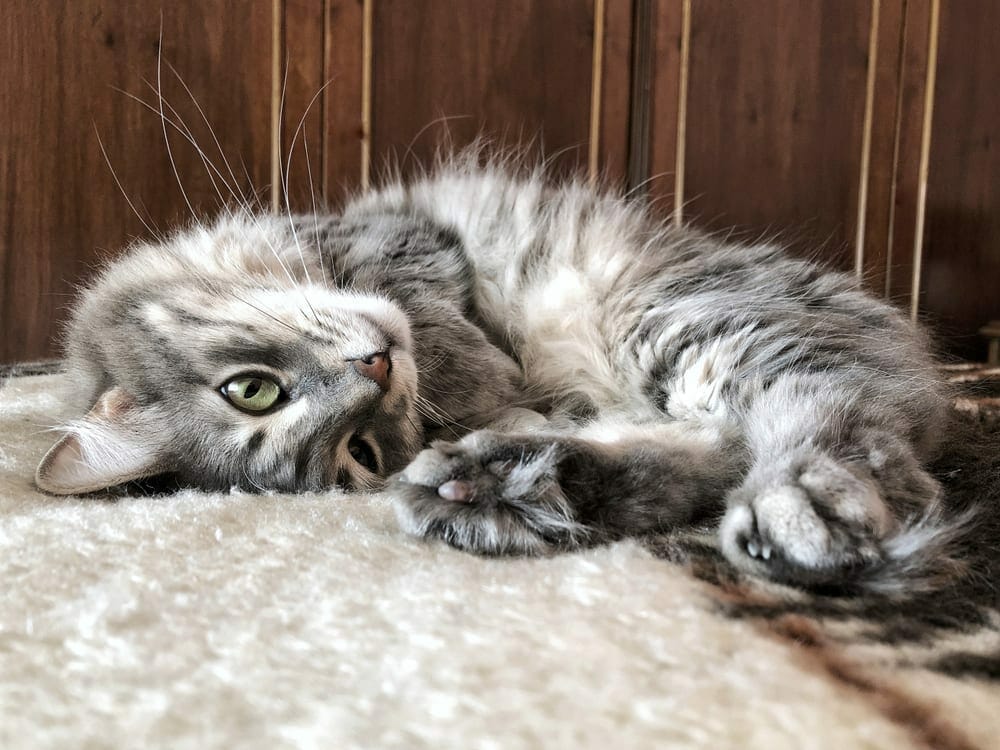 What's That All About – Feline Pads & Paws
Want to know more about your cat's pads and paws and what purpose they provide for our feisty felines? Pet Insurance Australia investigates this topic alongside some great tips on how to keep your pet's feet healthy and when to spot a problem.
There is possibly nothing sweeter in the world than watching a wee kitten padding at a cushion or on your leg. This can, however, not be so sweet when your big snuggly feline is literally ripping holes in your best sofa or your jeans when showing their affection and love for their fav hooooman! But to be completely honest, clawed furniture, a few cushions and even a spot on your favourite rug is something to be expected when you are a cat owner.
PAWFECT FACT – did you know why your cat kneads or pads at soft areas or your legs? No, it's not from a past life of bread making…in fact, your precious cat has probably kept this important trait from kittenhood. Kittens knead their mothers to encourage milk-flow when nursing. It's thought that many older cats continue this behaviour as comfort.
The paws of your cat play a very important role in in their busy lives, from helping your cat get a full body stretch, to climbing, and even providing a sense of comfort. So why are the paws, claws and pads so important on a cat?
Firstly, it's important to understand your cat's impressive foot and all the wonderful and serious features they provide that allow your cat to do much more than just have a comfortable walk.
PAWFECT FACT – did you know that cats prefer one front paw over the other? One study suggests that you can discover which paw your cat prefers through play. Research also indicates that male cats prefer to use their right paws, unlike female cats who are more often left-pawed!
PAD – this acts as an impressive shock absorber allowing your cat to jump safely from high areas. Have you ever noticed how quiet your cat can also land? This is because the pad acts as a sound softener, giving them the edge when it comes to hunting. The pads are also incredibly sensitive as they contain a huge amount of nerve receptors. This allows your friendly feline to hunt and balance with extreme precision. Research suggests that cats can feel vibrations through their pads to help them sense their prey! The pad also contains scent glands that can help a cat mark their territory and also create a 'safe' smell around those they love. MEOW.
PAW – The front paws on your feline are very flexible allowing them to easily balance on tight objects. This makes them the purrrfect climbers and almost acrobatic with their ease of balance. You may notice this flexibility when your cat grooms themselves. Watch as the front paws astoundingly twist and turn to give them a full-face and head clean. The paws also have the ability to sweat to help your precious putty-cat cool down on hot days or stressful situations.
CLAWS – those incredible claws are not only retractable, they also allow our cats to express themselves, climb, and protect. However, did you know that they also allow your cat to have an all over body stretch (cat-yoga). Clawing (preferably on a cat scratcher and not your best sofa) allows your cat to release stress and get a good old stretch. Clawing at areas also releases scent from the pads. It is also suggested that kneading is also linked to releasing scent. Many cats will knead when they are super happy or sometimes super stressed.
PAWFECT FACT – Did you know that your cat actually walks on their toes! They are known as being Digitigrade which means they walk on their tip-toes. Running and walking on your toes actually makes you faster and quieter! All about the hunt!
HEALTHY PAWS
Your cat's paws should be free from any painful spots or cuts and abrasions. Look for damage to the pads, they should be smooth and soft to the touch. If you are concerned about the health or any painful spots on your cat's paw a vet visit is suggested to rule out any problems. Common problems include:
Painful burns from hot concrete during summer
Frostbite from frozen surfaces in winter
Chemical burns/reactions from bleach etc – always ensure you rinse the bottom of the shower and bath after using any chemical products.
Split and painful nails
Get the latest Pet Insider Tips & News
We offer award-winning* pet insurance policies to protect your furry friend's health and wellbeing. Get a quote today and give your pets the care they deserve.
get in touch
Do you have any
enquiries about our
insurance policies?
Archives
Categories