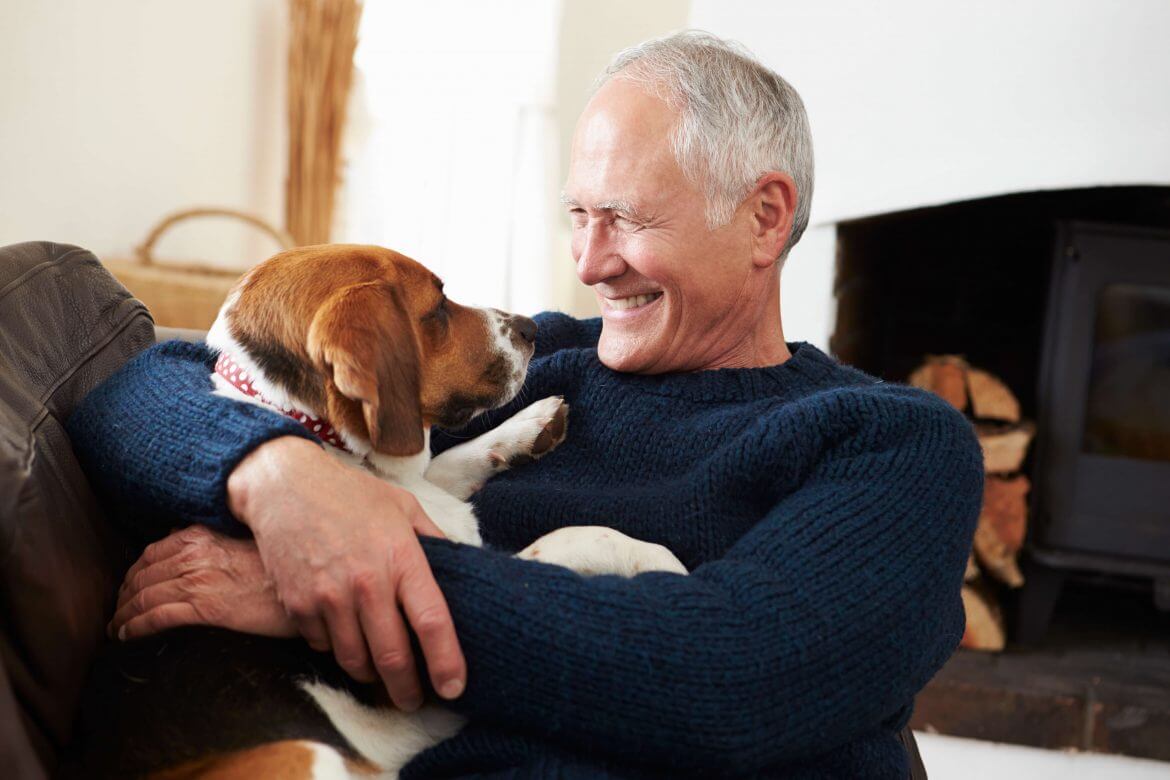 What's My Dogs Age?
Nadia Crighton takes an in-depth look at how we tell the age of a dog.
Ever wondered why your 12-week-old pup is starting to lose baby-teeth? For humans we start lose our baby nashers around the age of six or seven so what does this say in terms of maturity of a dog compared to a human?
We all know that sadly our pets never live to the full extent of a human life. The oldest cat in the world lived to an impressive 38-years-old. Crème Puff from Texas, USA has her renowned age listed in the Guinness World Records. The oldest dog in the world was an Australian Cattle Dog known as Bluey who lived until the very old age of 29-years and five months old. In dog and cat years these are very impressive ages, however in human years they have barely scratched the surface.
So how does it all work out and how old is your pet? The old saying of seven-years to every one-human-year has become a thing of the past. With all of the recent studies indicating that breed, body size and weight play a huge role in finding out the exact 'human' age of your dog.
Back in 1996 an extensive study was performed on dogs to find out exactly this…how old is my dog in comparison to a human life?
After taking into consideration the breed and body weight on the longevity of the dog a method was developed to make a standard chronological age of dogs against that of a human life span. After analyzing 23,535 dog the computerized data was collated at the American Veterinary Teaching Hospital. The data discovered that the body weight categories varied from eight to 15 years. Meaning that for every ONE human year your dog can clock up eight to 15 years of age.
However the medium age on one graph developed back in 1953 does indicate an age of 10 years for every one human year, but this does not take into account the size of the pet.
This would then explain why many giant breeds, such as the Great Dane, experience a much shorter life span than that of a Jack Russell. For instance if a Great Dane lived until the age of 10 this could actually mean 150 – year age in human years! For a Jack Russell reaching the age of 10 may only mean 80 years old. But also remembering that this age does not continue, for instance your dog will not continue to age 10 years every year, it may drop back to eight-years.
There are many variables as it seems that body weight and size has much influence on the comparison years between a dog and a human.
Approximate Dog Ages
One year-old dog = Approximate 15 human years
Two year-old dog = Early 20s (human years)
Three year-old dog = Late 20s (human years)
Four year-old dog = Early 30s (human years)
Five year-old dog = Late 30s (human years)
After five years the ages seems to split and the larger breeds start to age quickly in comparison to their smaller companions. For instance when you hit 10 years old, a smaller breed will be around 56 years old, while a larger breed will be around 66 years old.
Get the latest Pet Insider Tips & News
We offer award-winning* pet insurance policies to protect your furry friend's health and wellbeing. Get a quote today and give your pets the care they deserve.
get in touch
Do you have any
enquiries about our
insurance policies?
Archives
Categories