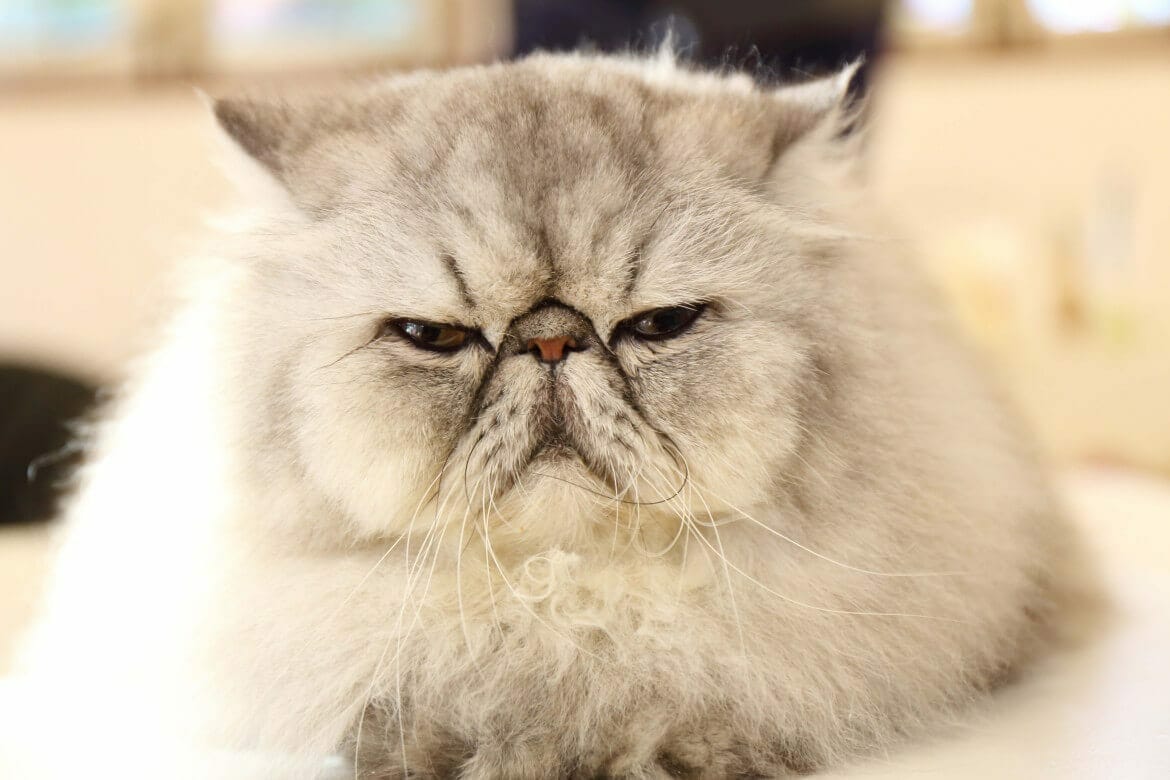 Watching Cats
Nadia Crighton investigates why humans are simply obsessed with watching funny flicks of cats.
If you have never watched or laughed at a video of a cat…you are simply telling porkie pies! Even the most anti-cat people will sneakily tell you of the hysteric laughter (probably on their smartphones while hiding in the bathroom) watching cats can produce. Let's face it…sometimes it's that deep-gutted uncontrollable laughter that has many of us endlessly searching for more.
From funny babies, silly dogs, and creatures of all shapes and sizes (humans included), the most watched and circulated clips are those of cats.
So what is it about watching cats that mesmerizes us?
SCIENCE – THE FACTS
Let's look at the science. I'm not just talking about the millions of cat videos on offer, or the overwhelming amount circulating on Facebook or YouTube. Let's look at the hard-cold scientific facts. Interestingly there are some people who make a living out of researching these exact topics. So what do they say about our cattish addictions?
One researcher from Massey University in Wellington NZ, Dr O'Meara, thinks the key is that cats simply do not care that they are being watched (or filmed). Unlike dogs and humans, cats simply appear to be 100% oblivious to this. This allows us to feel as though we are watching the feline in a type of unscripted, unknown surveillance.
According to Dr O'Meara this type of clip is appealing to audiences especially considering the generation we now live in is so used to be under the gaze of the camera. It's this sense of authenticity that appeals to the masses.
http://www.massey.ac.nz/massey/about-massey/news/article.cfm?mnarticle_uuid=E50983B4-920A-0C58-CB7B-0DCD96B677DB
Research also suggests (this time from Japan) that looking at cute images actually helps with performance. Not too sure how productivity would work as if you are anything like me, those pesky cute cats can really put a damper on a deadline! They are simply irresistible. However, in this study it showed that students performed better after viewing images of cute animals.
Now this is really interesting stuff – the study revealed that participants performed tasks requiring focus more carefully after viewing cute images, like fine-motor tasks. Plus; the cuteness triggered a positive emotion associated with approach motivation and the tendency toward systematic processing. What does all this mean? Well looking at cute cats on Facebook could actually make you a better driver and a more focused office worker (keep the link handy for your boss perhaps?).
http://journals.plos.org/plosone/article?id=10.1371/journal.pone.0046362
Other reasons?
Cats are silly, compulsive, aloof and spontaneous. Most times when cats are caught doing something crazy on film it's the owners gasp in the background that indicates the madness of the situation. Dogs for some reason don't get the same response (well, not all the time). Most popular dog video's are of really good training sessions, or silly behaviours that catch the eye. For cats it's everything from jumping, boxes, being surprised, sleeping, and everything between that leaves us in fits of laughter and surprise.
Cats are also happy being who they are…in all of their funny glory. From being amazingly cute, shockingly fat, or just bizarre looking. Perhaps there is a small part of humankind that wishes they were a little more comfortable in their own skin…as their favoured feline.
There is also now new research that suggests watching cat videos is good for you. This comes as no real surprise as anything that makes you blissfully happy must be good for the soul.
Indiana University researcher Jessica Gall Myricker has the facts. She has shown in her studies that the phenomenon of watching cat videos does more than just entertain us. It simulates energy, and boosts positive emotions while also decreasing negative and depressive feelings. After survey almost 7,000 people she as able to prove how cat videos actually affect our moods…for the better!
Participants in Myrick's study reported:
That they were more energetic and felt more positive after watching cat-related online media.
They had fewer negative emotions, such as anxiety, annoyance and sadness.
They often view Internet cats at work or during studying.
The pleasure they got from watching cat videos outweighed any guilt they felt about procrastinating.
Cat owners and people with certain personality traits, such as agreeableness and shyness, were more likely to watch cat videos.
About 25 percent of the cat videos they watched were ones they sought out; the rest were ones they came across.
They were familiar with celebrity cats.
http://news.indiana.edu/releases/iu/2015/06/internet-cat-video-research.shtml
So the next time you catch yourself off-course and indulging in watching a cat jumping in and out of boxes to a Beethoven classic…just remember…it's good for your health, your soul, your mood…and your focus!
A BIT ABOUT THE BLOGGER:
Nadia Crighton is a well-known and accomplished Australian Journalist and pet magazine Editor. As a busy mum of four humans, two dogs, 50 sheep, three cats, a handful of chickens and a goat named Billy, she simply adores pets of all shapes and sizes.
Get the latest Pet Insider Tips & News
We offer award-winning* pet insurance policies to protect your furry friend's health and wellbeing. Get a quote today and give your pets the care they deserve.
get in touch
Do you have any
enquiries about our
insurance policies?
Archives
Categories