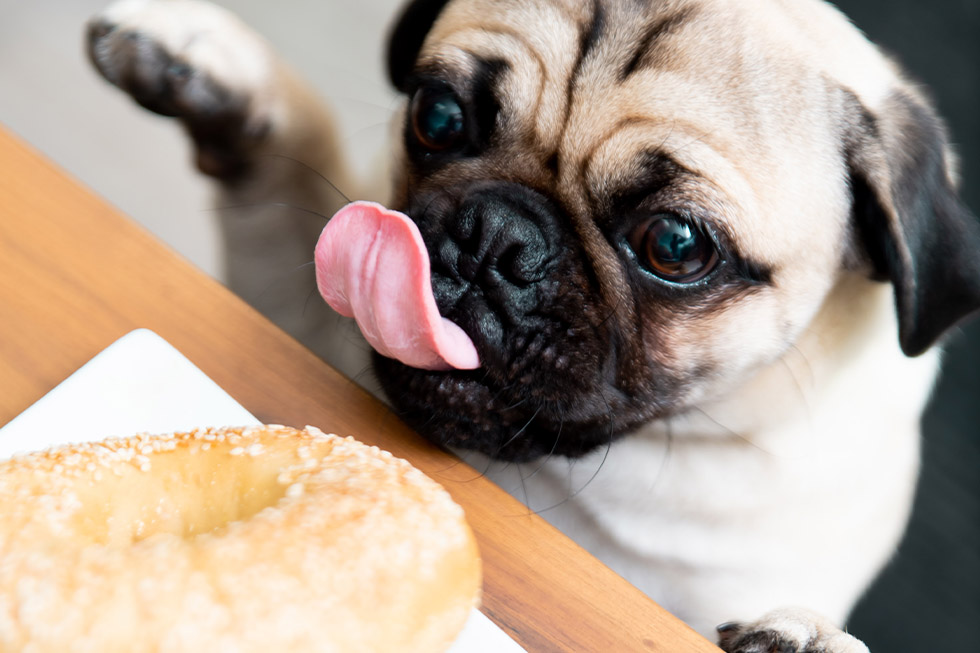 Unique & Unusual – Pet Names Furrr the Love of Food
Pet Insurance Australia has seen an interesting trend toward pet names, with food coming up as a major influence in what we choose to call our feline friends and canine companions. 
"While researching the pet top names across the country, we noticed a very interesting pattern," Nadia Crighton from Pet Insurance Australia says. "Food is certainly a driving force behind why many adoring pet owners choose to name their pets."
While television characters, cars, and famous people are also a big source of inspiration, it was certainly the food names that stood out. From the more popular names such as Milo and Schnitzel to the chocolate-bar-inspired names – they all certainly scream a unique quality.
"It was really interesting examining these names and illustrates the types of creativity pet owners have when choosing the perfect name for their forever friend," Crighton says. "It showcases the passion and humour nature many Australians have towards their pets. Even though many of us have not officially named our pets after food, most can attest that we have similar nicknames for our beloved companion animals."
Food, brand names, and well-known and loved treats top the lists, while other pet owners choose to name their pets after fruit and vegetables. This is a great list for those pet lovers looking for additional inspiration to name their beloved furry friend.
"There are certainly some interesting selections when it comes to food names for pets," Crighton says. "Many times, this can reflect the look or the loving character of the pet, but all will definitely make a unique statement when out and about."
Food Pet Names 
Aioli
Bacon
Bagel
Bread
Camembert
Cheese
Cheeseburger
Cheesecake
Eggs
Marmite
Mayo
Milk-tea
Milkshake
Noodle
Nachos
Nugget
Oreo
Papadum
Toast
Vegemite
Treat Inspired Names 
Biscuit
Cadbury
Cake
Caramilk
Cheezels
Cherry Ripe
Cherry Cola
Chocolate
Coco-Pops
Cookie
Gummy-Bear
Hershey
Jellybean
Lollipop
Liquorice
Mars
Marshmallow
Milo
Rolo
Snickers
Twix
Fruit, Veg & a Hint of Spice 
Apple
Apricot
Avocado
Bananas
Basil
Beansprout
Blueberry
Broccoli
Butterbean
Cabbage
Citrus
Cajun
Chilli
Grape
Lemon
Lychee
Mango
Paprika
Pickle
Pork Chop
Potato
Sage
Salt
Schnitzel
Featured by:
Photo by Albany Capture
Get the latest Pet Insider Tips & News
We offer award-winning* pet insurance policies to protect your furry friend's health and wellbeing. Get a quote today and give your pets the care they deserve.
get in touch
Do you have any
enquiries about our
insurance policies?
Archives
Categories