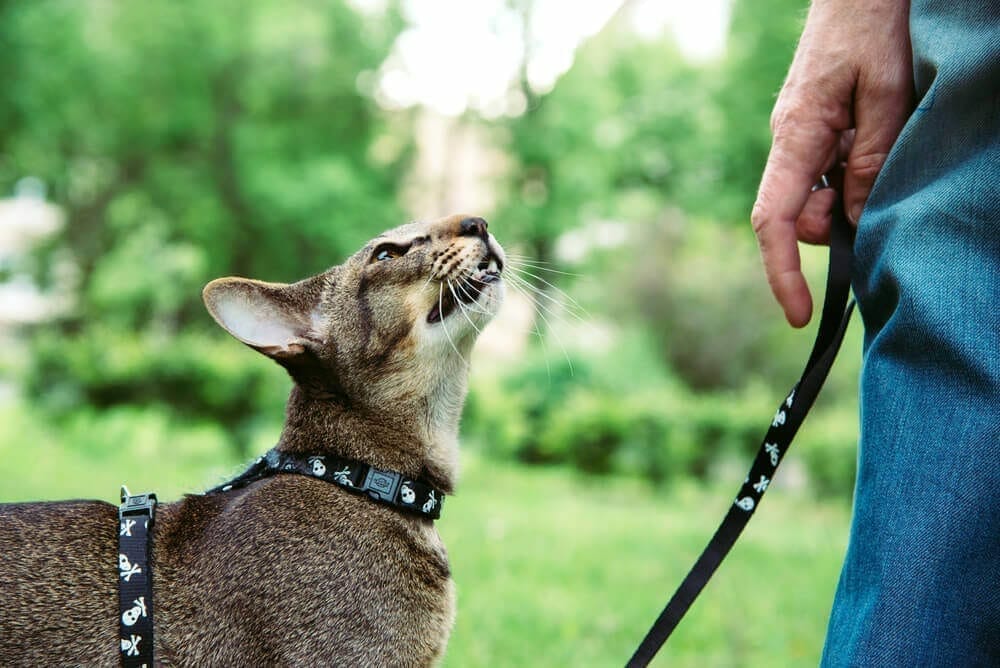 Training All Pets
Pet Insurance Australia takes a light-hearted look at some of the amazing pets that have been trained to do amazing things. PLUS: learn some top tips to help you train your beloved pet.
Our canine companions are superstars when it comes to the art of training. For pet lovers, marvelling at dogs working alongside their beloved owners in an array of situations brings pure delight. From dog sports to assistance dogs and the general obedience when it comes to training canines, us humans have it aced.
But what about other pets? What other pets can actually be trained and what are the benefits of training your pet?
Cats
Believe it or not, you can successfully train a cat. It is well known that dogs have masters while cats have staff, however with a little understanding and patience, you may be surprised how much you can train your cat. The training is actually very similar to dog training and by utilising a clicker and some tasty treats you can see huge results. Many cats have been successfully trained to;
Fetch
Walk on a leash
Come when called
Shake hands
Use the toilet (human kind)
Beg
The amazing Acro Cats in the USA is certainly proof that any domestic cat can be happily trained. These incredible rescue cats are trained to perform an array of spectacular tricks alongside their best friend and loving owner. They travel the country performing to showcase that cats, like dogs, can very much be trained.
Cats work best in short spurts of training, five minutes or less up to 15 times per day. Remember to keep it fun and light with lots of cuddles and treats for praise. However, ensure your remove the treats from your cat's daily food intake or Tiddles may be a well-trained rounded cat.
Hamsters
For hamsters training is easy and these wonderful little creatures simply thrive on human contact. Once your little friend has settled in arm yourself with some tasty treats such as fresh fruit or vegetables (makes sure you avoid citrus, chocolate and any meat or dairy). They will simply love apples or berries or even a hard-boiled egg. Remember to start slow and easy then build up to more challenging tricks. Also, don't over-do it. Your wee hamster will get tired quickly, once you notice any signs of exhaustion it's important to stop. It's a good idea to also go light on the treats to avoid stomach upsets. Hamsters can be taught;
Use a little box
Climb on your shoulder
Stand
Roll over
Jump
Turn around (circles)
Obstacle courses
Mice
Mice can also be trained with a little patience and understanding. This can really come in handy particularly when you need to clean their cage. Training your pet mouse to come, and crawl onto your hand can save much stress and undue excitement. Mice are actually very intelligent little creatures and can be trained to do many activities. Such as:
Coming when called
Obstacle courses
Climbing on your shoulder
Using a litter box
Mouse agility
Football
Tightrope
Fetch
The trick is to find what your little mouse loves, food wise. Then always keep your interactions positive and rewarding. You can also use a clicker for this, and ensure you go at a slow pace. The key to all training is trust, so work on building your relationship before tackling the hard stuff like obstacle course training.
Why Train?
Firstly, for all pets, training provides entertainment and can also strengthen the bond you share. Training is developing a language between you and your beloved pet. Plus; it encourages you to spend more time with your furry friend, and that can only be a wonderful thing!
Do you have a training story about your amazing pet? We'd love to hear about it. Please comment in the post or private message us your great story.
Get the latest Pet Insider Tips & News
We offer award-winning* pet insurance policies to protect your furry friend's health and wellbeing. Get a quote today and give your pets the care they deserve.
get in touch
Do you have any
enquiries about our
insurance policies?
Archives
Categories