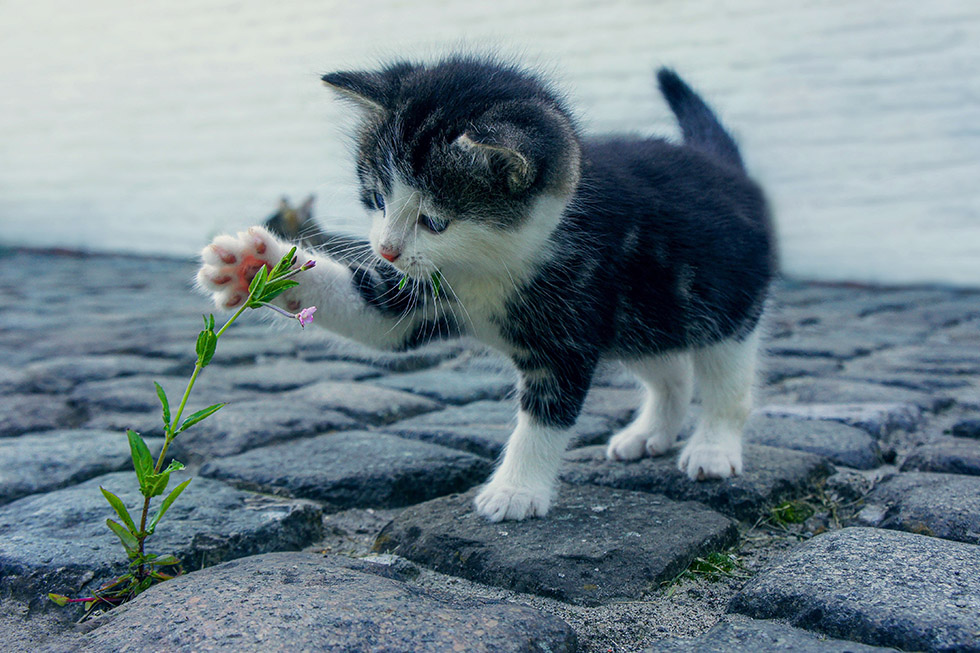 Toxic Flowers & Plants For Cats
Sadly, many flowers and plants can have dire consequences for our cats. But not to worry! Pet Insurance Australia has a detailed list of flowers you should avoid if you are a cat owner or purchasing a delightful collection of blooms for your feline-loving friend.
Regarding your curious cat, flowers, and plants can cause issues. Pet Insurance Australia notices spikes in flower toxicity mainly during the springtime and again over the month of May when Australian mothers are celebrating with the traditional bunch of blooms.
Some flowers, such as lilies, can lead to complete kidney failure. Even if your cat ingests some of the water in the vase, it can lead to poisoning. It's always best to keep as many toxic plants as possible out of your cat's environment and contact your local veterinarian if you suspect your cat has ingested any poisonous plants.
A complete detailed list of toxic plants for cats is available from the ASPCA. It is also highly recommended to prevent your cat from chewing on plant leaves or flowers. Some can cause mild irritation, while others can pose serious health complications in cats.
What Common Flowers Are Toxic To Cats?
Hundreds of possibly toxic common flowers can cause adverse reactions in pets. These are the most common.
Amaryllis

Cyclamen
Daffodil
Gladiola
Hyacinth
Hydrangea
Iris
Lillies
Narcissus
Tulip
What Common Indoor Plants Are Toxic To Cats?
The indoor plant obsession certainly hit new heights, particularly during and after the Covid pandemic. This is a list of some of the most popular indoor plants toxic to cats that you should steer clear of, particularly if you have a plant-loving cat.
Aglaonema

Arrowhead Vine
Cutleaf Philodendron (Monstera Deliciosa)
Dieffenbachia Amoena
Dracaena Deremensis
Dracaena Marginata
English Ivy (Hedera Helix)
Jade Plants (Crassula)
Lilies
Peace Lilly
Snake Plant (Dracaena Trifasciata)
Sago Plam (Cycas Revoluta)
What Common Perennials Are Toxic To Cats?
It's a good idea to keep these out of your garden or home if you are a cat owner.
Anthurium

Lilies
Chrysanthemums
Daisies
Hellebore
Morning Glory
Mother-in-law's Tongue
Are Common Succulents Toxic For Cats?
Luckily many cats will not eat succulents. However, some are toxic. So if you have a curious cat who likes to take a nibble on your succulents, there are some you should avoid having around the home.
Aloe Vera

Burro's Tail
Chandelier Plant
Crown of Thorns
Devil's Backbone
Euphorbia
Firestick
Haworthia
Hens & Chickens
Jade
Kalanchoe
Pencil Cactus
Snake Plant
String of Pearls
String of Peas
What Common Ferns Are Toxic For Cats?
If you are a fern lover, consider hanging ferns in hanging baskets. Some ferns are safe for cats. However, this list is best to be kept out of the garden if you have a curious fern-loving feline.
Asparagus Fern

Emerald Feather
Lace Fern
Always seek veterinary treatment immediately if you suspect your cat suffers from plant or flower-related toxicity. Some poisoning can take up to a few days to take full effect, even if your cat's symptoms seem to be subsiding.
Photo Credits
Get the latest Pet Insider Tips & News
We offer award-winning* pet insurance policies to protect your furry friend's health and wellbeing. Get a quote today and give your pets the care they deserve.
get in touch
Do you have any
enquiries about our
insurance policies?
Archives
Categories