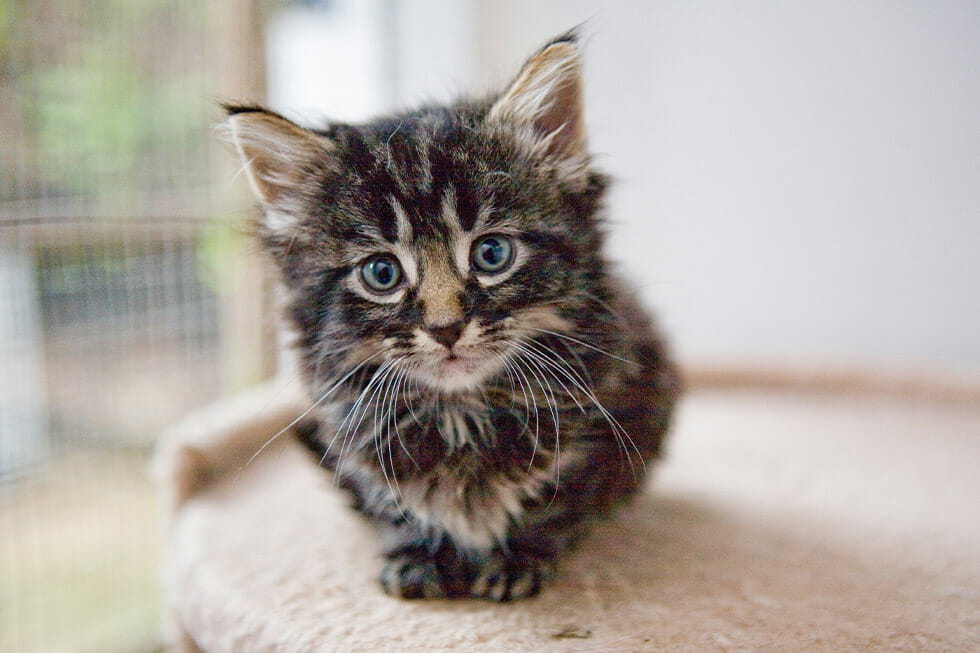 Top Tips – Pet Adoption
Thinking of adopting a pet? With many considering becoming pet owners this year, Pet Insurance Australia has some top tips to help with making the big commitment to offer a forever home.
"With the massive surge in pet adoptions over the COVID-19 pandemic, many Australians opened their home to a pet in need," Nadia Crighton from Pet Insurance Australia says. "With so many pets still looking for their forever home, understanding that the option to – adopt instead of shop – is very important to many households wanting to become pet owners, or add to their brood."
With the current Pet Insurance Australia Companion Animal Rescue Awards 2021 in full swing, Pet Insurance Australia is offering some timely advice and tips when adopting pets. Cathy Beer, pet adoption advocate and founder of the Rescue Awards and Pets4Life, an independent education resource for cat and dog guardians, couldn't agree more.
"Each year there are around 190,000 pets left unclaimed in shelters around Australia. During the Covid lockdown in 2020, there was a phenomenal surge in pet adoption, which was fantastic," she says. "However, sadly there are circumstances such as domestic violence, financial stress, and serious health issues that cause beloved pets to be surrendered. One of our amazing past winners, Safe Pets Safe Families, help families to keep their pets by providing crisis foster carer to women who experience domestic violence."
Top Tips for Pet Adoption;
Find out as much as you can about the animal's history and likes/dislikes.
Check the pet comes vaccinated, microchipped, and desexed.
Take the pet home for a trial period but allow a few weeks for the pet to settle into their new environment.
Consider your energy level and lifestyle when choosing a dog. If you're a couch potato then a greyhound may suit you better than a Jack Russell.
Think about how the new pet will fit in with your family members including any existing pets. The new pet may stress out your senior dog or cat, so get help from a professional positive trainer/animal behaviourist.
Search for a rescue pet via an organisation such as PetRescue.com.au whose member organisations must adhere to a code of ethics before they can advertise their rescue pets via PetRescue.
Cat or Dog Breed Fussy?
"Many new pet owners tend to have a particular breed in mind when considering becoming a new pet owner," Nadia says. "However, with so many pets looking for homes, being breed fussy might not be a problem – it just might be a case of doing more research."
The good news is; there are over 1,000 rescue groups and animal shelters across Australia including breed-specific rescue organisations.
"If you're looking to adopt a Golden Retriever or Greyhound or a Pug, for example, there are rescue groups who specialise in particular breeds," Cathy says. "Last year, the winner of the Outstanding Rescue Group was Greyhound Rescue NSW who not only prepared surrender ex-racing dogs for adoption, but also have a team of volunteers who help settle your newly adopted Greyhound in their new environment."
There are also thousands of mixed-breed dogs and moggie cats up for adoption in animal shelters and rescue groups around the country that would make excellent pets in the right home.
"I encourage families to keep an open mind when adopting a new pet, look for a dog with an easy-going temperament," Cathy suggests. "If you already have a cat, tell the rescue organisation and they'll recommend a dog that is known to get along well with cats."
The Companion Animal Rescue Awards is Australia's first and only national awards program for rescue groups, animal shelters, foster carers, and pet adopters foundered and managed by Pets4Life. Pet Insurance Australia is proud to be the Platinum Rescue Hero and Naming Partner. Entries have closed for 2021. Finalists announced 15 September and winners revealed at a special ceremony in October 2021. More information at rescueawards.com.au
Photo by Diana Parkhouse
Get the latest Pet Insider Tips & News
We offer award-winning* pet insurance policies to protect your furry friend's health and wellbeing. Get a quote today and give your pets the care they deserve.
get in touch
Do you have any
enquiries about our
insurance policies?
Archives
Categories