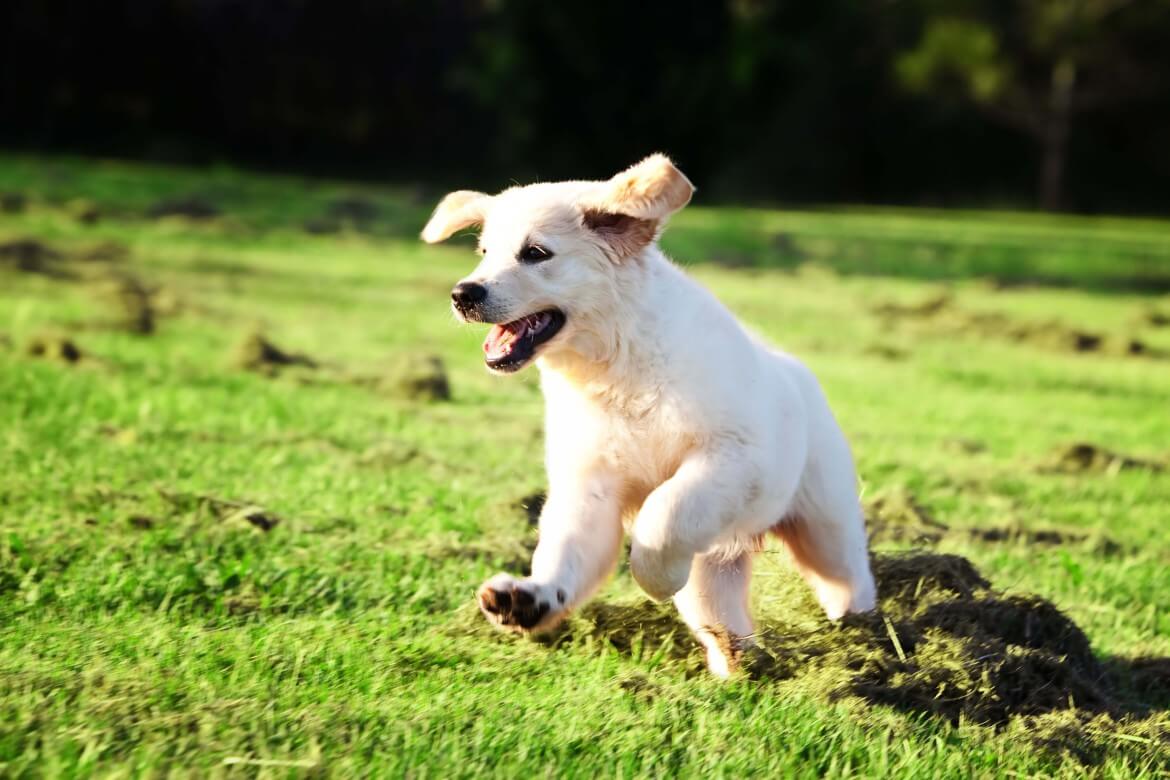 Top 10 Dog Breeds
Nadia Crighton takes a look at the most popular dog breeds from around the world and the personality traits that make them so lovable.
Counting down on our list coming in at number 10, is the French Bulldog. This breed has increased in popularity over the past decade to become a much-loved member of the family in many homes across the globe. They are now a highly sort after companion animal. This small breed is known for their lively personalities. They are very outgoing and alert. A very affectionate breed who thrives in the company of family.
9. Rottweiler
A very common and popular working breed, the Rottweiler comes at number nine on our most popular dog breed list. They are a very sturdy devoted and loyal breed who is confident and very obedient in the right hands. They thrive in dog obedience and make wonderful house companions or working security dogs. The breed is strong and powerful and requires a strong and confident leader. A fearless and courageous breed that are very loyal to the ones they love.
Coming in at number eight is none other than the adorable Dachshund. The Dachshund can be fearless and takes no excuses for being a small breed. They are lively and active while being very loving. It is said that this breed can be rather stubborn at times, mainly due to its clever nature and courage. So it's important to consider entertaining and interesting training options rather than the stock-standard dog training. A very devoted breed that brings happiness to anyone who has had the pleasure of being in the Dachshunds company.
7. Boxer
Gracing our screen at number seven is the Boxer. This energetic dog breed is very friendly and intelligent. They thrive in obedience training from a young age and simply love activities such as agility. They are a playful and cheerful breed who seem to bounce in excitement whenever in the company of their beloved family. The Boxer is a very common family dog who is loyal, devoted and loving. A sturdy and loveable breed.
At number six it's the popular and very intelligent Beagle. This breed is well-known for their nose and it's no wonder we see many of them working hard sniffing out things, such as fruit, at airports around the world. As part of the hound group they are very gentle yet excitable breed. Bred as a hunting dog they do posses many 'hunting' traits…in other words they LOVE to explore. Secure fencing in a must for this determined breed. As too plenty of love, time and consistent persistent training. They simply adore being close to their family.
5. Poodle
Gracing our list at number five is the regal and beautiful Poodle. Coming in a range of sizes from the tiny to the large, this breed is known for its intelligence and devotion. They are a very alert and clever breed that thrives with good training and obedience. They excel in dog sports and are very trainable. The breed is known for the loyalty and affection. Originally bred as a type of water dog, many poodles simply love splashing about so it's important to ensure you take care around open pools of water and to teach your dog how to correctly swim (see our blog on water safety). The breed loves companionship and does not take well to being left alone for long periods. A loving and stunning breed.
At number four comes the reliable working breed; the German Shepherd. This breed has been a popular working security and police dog due to its trainability, alertness and loyalty. As a family dog they thrive in obedience and simply love an active family who enjoy the great outdoors. They are a watchful and confident breed who are very curious and confident. A devoted breed who will excel at anything trained to do from assistance dogs, to police work, security, agility the list goes on. They make wonderful companions and family dogs who are loyal and loving.
3. Bulldog
Coming in at number three is the popular Bulldog. Known as the British Bulldog or English Bulldog, this compact yet sturdy breed has continued to grow in popularity across the globe. With one of the best smiles in the business this breed is known for it's friendly nature. They are the chill-out dog and love to snuggle and catch a few zzzzzzzz at anytime of the day. Easily trainable, but they do enjoy something different and seem to excel in those sports such as skateboarding and surfing! They are the seriously cool breed of the dog world…chilled out, relaxed and super friendly. However, due to their noses, care needs to be taken during warmer weather as the breed does not tolerate heat.
2. Golden Retriever
Coming in on the list at number two is the very popular family dog; the Golden Retriever. This highly affectionate breed has been hitting the most popular charts for decades and with such a wonderful temperament, it's no wonder the breed is so popular around the globe. They are a reliable kind and confident breed who is very trustworthy. Bred as a gundog they are excellent retrievers and excel at dog sports especially those, which include a ball! Easily trained the breed is a perfect addition to a busy and active household.
1. Labrador
……and coming in at number one (drumroll) is the most popular dog breed…the Labrador. This trustworthy breed has been a top favourite around the world for many decades. A popular, easily trained breed who is quick, active and very intelligent. From being a loyal assistance dog, police dog, sniffer dog, dog sport champion, or lay-about and chill out with the family, this breed simply adores their owners and excel in any job, training or family lifestyle. An active breed that loves to chase endless balls and are known for their impressive swimming skills. Super friendly, easy to train…simply put the Labrador ticks all the boxes! Being a lover not a fighter this breed adores their family and does not like being left alone for long periods of time or bad habits such as barking may arise. A loving and popular breed who is gentle trustworthy and loving.
A BIT ABOUT THE BLOGGER:
Nadia Crighton is a well-known and accomplished Australian Journalist and pet magazine Editor. As a busy mum of four humans, two dogs, 50 sheep, three cats, a handful of chickens and a goat named Billy, she simply adores pets of all shapes and sizes. These are her personal thoughts and advice from many years of pet-ownership.
Get the latest Pet Insider Tips & News
We offer award-winning* pet insurance policies to protect your furry friend's health and wellbeing. Get a quote today and give your pets the care they deserve.
get in touch
Do you have any
enquiries about our
insurance policies?
Archives
Categories