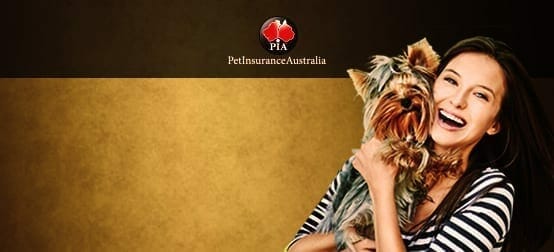 The Work Dog – Tradies National Health Month
In light of Tradies National Health Month, Pet Insurance Australia (PIA) is reminding all tradies to consider the health of their most trusted companion. Their loveable, work dog.
"It's a pleasant sight at many building and work-sites when a four-legged companion is happily trotting around," Nadia Crighton from Pet Insurance Australia says. "As we encourage all the tradies to engage in full health and body safety during this month, we are also asking to spare a thought for their canine companions."
The National Health Month set up by Steel blue and the Australian Physiotherapy Association is focusing on education with a range of handy tips and hints tailored to the needs of tradies.
"There are some great tips we can do to ensure the safety and health of the tradies dog," Nadia Crighton says. "Basic things like ensuring there is ample shade, and water, plus ensuring the dog is safe at all times."
Most working dogs laze the day away in the sand and shelter of a work truck.
"Being out and about on the job is what a tradies dog loves most," Nadia Crighton from PIA says.
"Because of this it's also important to ensure information like registration and microchip details are up-to-date."
PIA also encourages those with working dogs to have a relevant dog emergency kit at hand.
"Also think about giving your dog, and yourself, an annual Dr. check-up," Crighton suggests. "Make this the month that you review your own safety practices and the health and safety of your dog, on site."
Tradies Dog Check List
• Registration
• Vaccinations
• Heart-worm prevention
• Fleas, worms, ticks
• Teeth
• Joint mobility
• Check your dogs leash and tags for wear and tear
• Check your tether chain for length and wear on ute trays
• Routine vet check-up
• Mirco-chip – up-to-date information
• First aid kit
www.petinsuranceaustralia.com.au
ENDS
Nadia Crighton – nadia@petinsuranceaustralia.com.au
Disclaimer: If you do not wish to receive further news/releases from Pet Insurance Australia, please click the following link: [Remove Me]. Requests will take a maximum of 2 business days to process.
Contact information: Nadia Crighton, Pet Insurance Australia, 95 Sixth Road, Berkshire Park, New South Wales 2765
Get the latest Pet Insider Tips & News
We offer award-winning* pet insurance policies to protect your furry friend's health and wellbeing. Get a quote today and give your pets the care they deserve.
get in touch
Do you have any
enquiries about our
insurance policies?
Archives
Categories