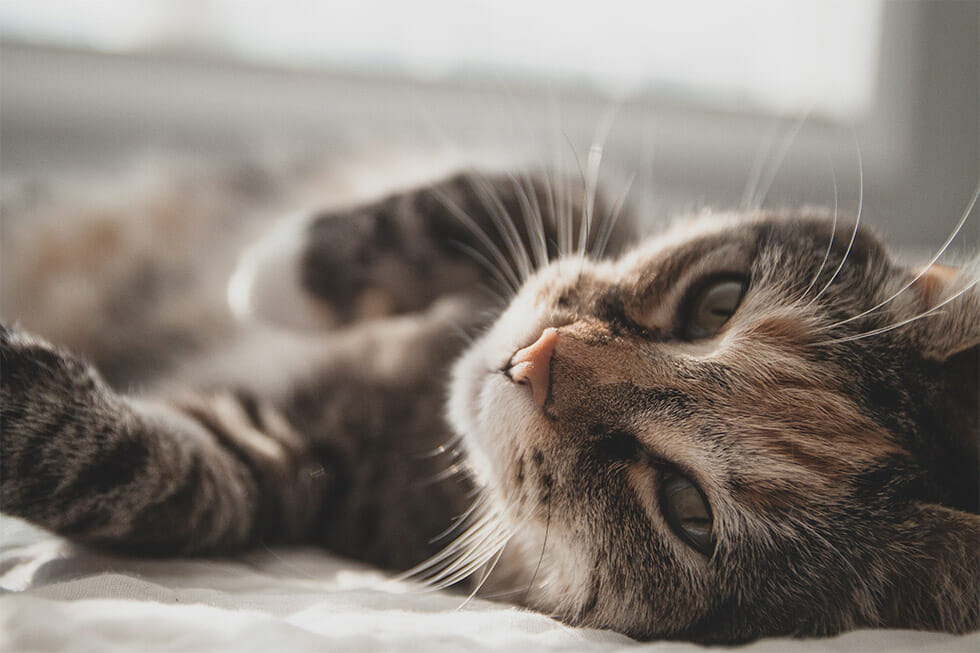 The Top Symptoms of Arthritis in Cats and Dogs
Arthritis is a common autoimmune condition that causes severe pain in joints and makes movement uncomfortable. Arthritis in animals, like dogs and cats, is not a strange phenomenon. Fossil records show that dinosaurs suffered from this condition. Sadly, arthritis has no cure. All you can do is take steps to avoid or prevent, provide comfort and manage the pain. Here we'll explain the top symptoms of arthritis in cats and dogs, plus how you can help your four-legged friend if they're experiencing these painful symptoms.
What happens to a pet with arthritis?
When cats and dogs are young, it is hard to notice any symptoms of arthritis. This is because movement between the bones is usually smooth; the joint fluids and cartilage are healthy and protect the bones. However, as the animal grows older and arthritis sets in, the joint fluid loses its lubricating effect, and the cartilage can wear out. The bones come into contact more frequently and grind against each other, creating painful movement.
Arthritis is a common condition. A study found that 20% of dogs over one year of age (irrespective of the breed) suffer from this condition. Unlike our canine companions, arthritis is not so easy to detect in cats. A cat will try to hide any signs of pain or weakness as a primal survival instinct. However, as the cat grows older, the symptoms become more evident. Experts estimate that 60% of cats aged six years or older have arthritis. As cats approach 12 years, one study set the prevalence of arthritis at 90%.
Visible symptoms of arthritis in cats and dogs
If you notice the following changes in your cat, it's a good idea to book a check-up with your local veterinarian. They can help determine if your cat is suffering from arthritis and any treatment that may be required.
Change in personality: Your cat or dog may change from being a good-natured, easy-going pet to one that is easily irritated and can become aggressive. Cats often become intolerant to being overly touched, and dogs can lose their enthusiasm for long runs. They especially become sensitive when you touch or pat their hindquarters.
 Reduced movement: Both cats and dogs become increasingly sedentary. Your pet may become more reluctant to get on or off furniture (including their favourite areas). You may also notice that your precious feline or canine friend prefers spending the night in a more accessible spot. This happens even if it's not their favourite. Old cats may experience difficulty in using the litter box – toileting accidents can also occur. With both cats and dogs, a stiff gait could also be more pronounced.
Grooming isn't as fun as it used to be: If your pet is suffering from arthritis you may notice that their grooming sessions are not as pleasant as they once were. As a result, your cat or dog may self-groom less frequently, and you may notice mats and sometimes hair loss on the painful areas. Dogs, in particular, will lick constantly at sore painful joint areas.
Changes in activity level: Your cat or dog may also become much more reluctant to go out and explore. They may no longer want to play with the family, other pets, or even a favourite toy. Preferring to hide and sleep much more than usual. Cats will significantly reduce the height that they jump and may stop jumping altogether. Your pet may also start to limp.
Managing arthritis in cats and dogs
You can take steps to avoid arthritis or keep it at bay.
For starters, learn about which pets are prone to the disease. Infection of the joints, over-exercising as young pups, trauma, and poor nutrition can also be common underlying causes of arthritis. You can avoid these by ensuring your pet has regular check-ups and also noting any small chances. A comfortable and calming dog bed will help your pooch, and a comfortable retreat for your cat will enable them to rest their bones. There are also affordable pet insurance plans that can help to cushion the financial aspect that arthritis can bring.
Regular exercise and an excellent diet will help to keep arthritis at bay. But if you have an arthritic pet, it is not the end of the world. A vet can recommend various medications, physical therapies, or gadgets to ease the pain and make movement easier. Your cat or dog can still have a long and happy life even when arthritic.
A final word on arthritis in cats and dogs
There is no cure for arthritis in cats and dogs. If your pet shows the above symptoms, take her or her to the vet and have them examined. There are many ways to manage the situation effectively. On the other hand, if there are no symptoms, you can avoid going down that road. Ensure your pet gets enough exercise, give him or her a great diet, and don't skimp on vet visits.
Feature Photo by Zeke Tucker
Get the latest Pet Insider Tips & News
We offer award-winning* pet insurance policies to protect your furry friend's health and wellbeing. Get a quote today and give your pets the care they deserve.
get in touch
Do you have any
enquiries about our
insurance policies?
Archives
Categories