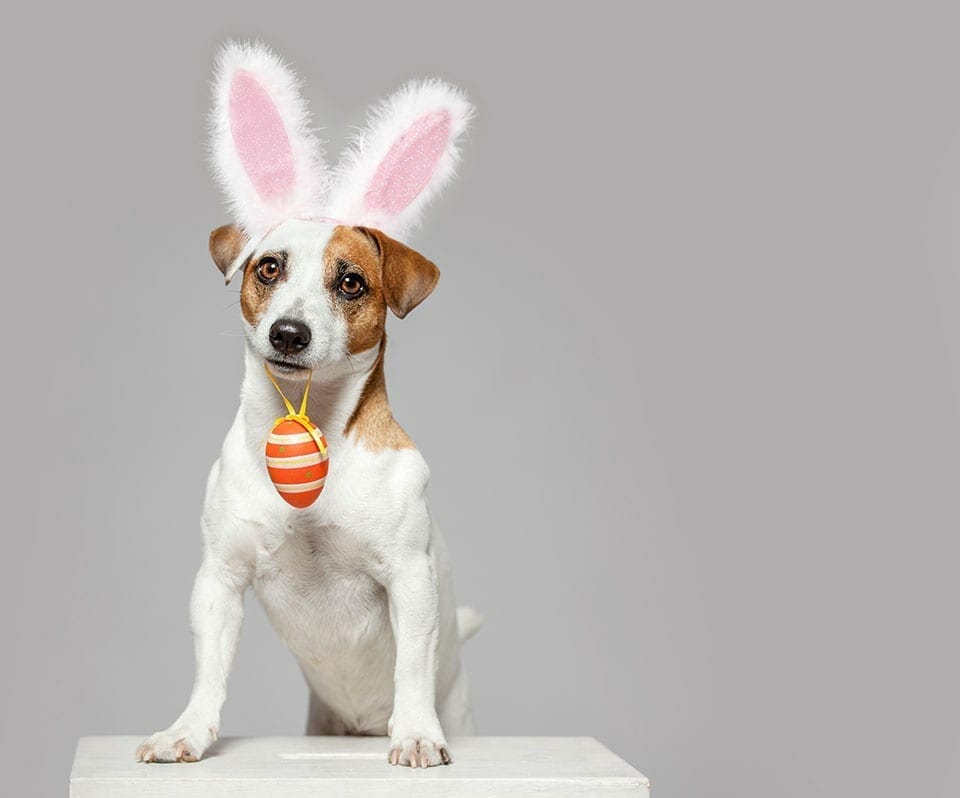 The Dangers of an Egg-tastic Easter
It's that' time of year again when diets are put on hold and the joys and festivities of Easter arrive. As children across Australia lie awake patiently waiting for the pitter-patter of bunny feet, Pet Insurance Australia issue a timely warning in regard to keeping our pets safe, while also allowing them to join in on all the fun!
"Easter is a wonderful time of year for our pets and also signals the school holidays for many States around Australia," Nadia Crighton from Pet Insurance Australia says. "So, pets simply adore this time of year."
It's no surprise that during the school holidays, the family pet gets extra spoilt with pats and cuddles and the occasional yummy treat – cue the vegemite on toast crust.
"It's a good time of year to bring up the conversation around chocolate with your children," Crighton suggests. "Many people simply do not understand the huge risk chocolate and sweets can pose on the health of a dog."
With Easter only around the corner, having this type of conversation can prevent an emergency situation with your pet.
"It's not uncommon for even older children to forget," Crighton says. "I recently had my older child accidentally leave a packet of lollies laying on the bedroom floor after a visit to the movies. This accident resulted in a late-night trip to the vet due to the xylitol content in the lollies. Needless to say, she was very upset that she had put our precious pooch at risk of serious illness."
PIA reminds all dog owners that their loveable canine companions are scavengers at heart and will quickly devour chocolate and lollies that could result in a very sick pet.
"The best way to keep your pet safe is to constantly have conversations around dangerous foods during high risk times of the year like Easter and Valentine's Day," Crighton says. "And keep the chocolates and sweets up and away from your pet."
According to the statistics this happens more than most pet owners would expect. PIA recorded 1,497 claims for chocolate poisoning in 2018. However, the number could be much higher if you consider those pets who do not have pet insurance.
"As little as 100-150 milligrams per kilogram of bodyweight will cause toxicity in dogs," Crighton says. "This means that if you have a 30kg dog as little as 3000mg of theobromine could be fatal."
The rate of theobromine increases in darker chocolate and how the chocolate was made and the caffeine component. If you suspect your dog is in danger call your local veterinary clinic and seek out professional advice.
Get the latest Pet Insider Tips & News
We offer award-winning* pet insurance policies to protect your furry friend's health and wellbeing. Get a quote today and give your pets the care they deserve.
get in touch
Do you have any
enquiries about our
insurance policies?
Archives
Categories