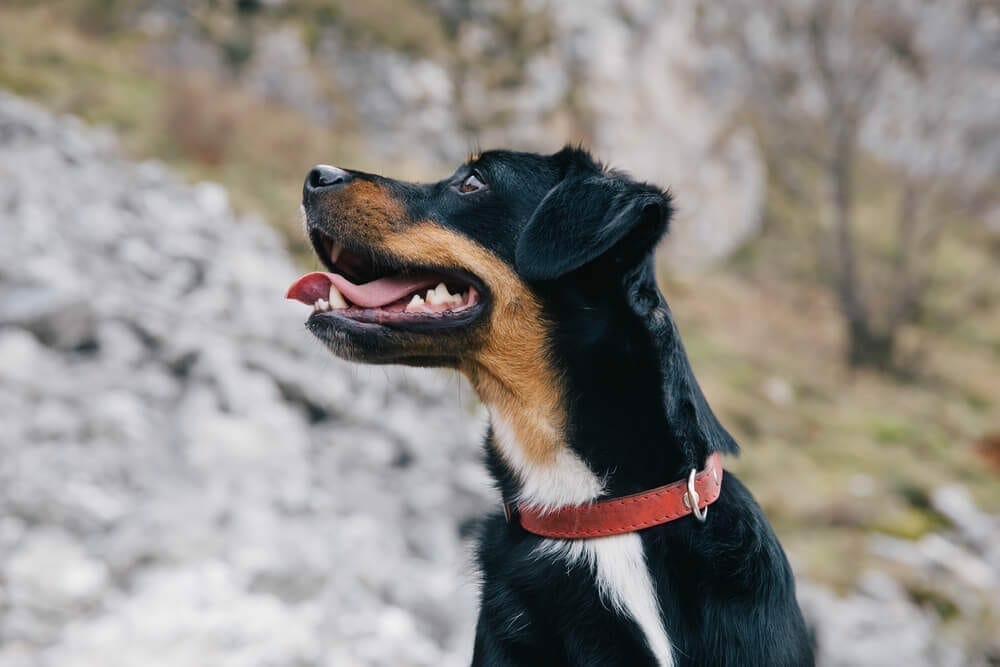 The Choking Truth
Nadia Crighton catches up with Veterinarian Dr. Piri Cutts from the Adelaide Vet Animal Hospitals South Australia to talk about common collar problems and how you can prevent your pet from suffering an unnecessary collar injury.
Most pet owners would be horrified to know that dogs, and cats, still commonly suffer from collar injuries. The main culprits are from poorly fitted collars, worn out collars, accidental choking during fighting or training collars that are used for the wrong reasons.
"In dogs, the main collar injuries we see are from choking – either from another dog pulling on another dog's collar if playing or fighting, or if a dog is chained up by its collar falls from a height, for example when tied to the back of a ute and jumps out," Dr Cutts says.
#DOG_TIPS
Check Tether Ropes – check the length of your tether rope on your ute tray weekly or daily if you are removing this rope.
Areas – never tie your dog to an area that they can jump from; like a deck or a low-lying fence. It is best to use a crate to contain your dog, not a tether rope.
Size & Fitting – check your collar is the correct size and fits your dog well. Throw old worn collars away.
Check Chains – never use a check chain to tether your dog or as a collar. These are training devices not collars.
Cats are also known for getting into trouble with their collars, particularly if they are worn or ill fitted. Many cat collars now come with an elastic 'break' point to prevent choking or strangulation if the collar become caught on a tree-branch or the like. However, when over extended this elastic can cause problems for some cats.
"In cats, the main collar injuries we see are if the collar stretches excessively (particularly those with an elastic attachment) and then the cat gets their arm stuck through it causing it to cut the skin under the armpit," Dr Cutts says. "In cat's it is important that they wear a safety collar that un-clips if pulled firmly rather than those with an elastic attachment that stretches. This helps to avoid any injury if the collar was to stretch and get caught under their armpit."
#CAT_TIPS
Size & Fitting – check your cats collar weekly to look for any sign of damage that may have stretched the collar or torn it.
The Collar – ensure your purchase a safety collar that unclips rather than stretches.
Bells – If possibly look for bells that are enclosed rather than open to prevent claws from catching inside the bell.
How do you correctly fit a collar?
It needs to be snug, but not too snug and you can do this by slipping two fingers under the collar to check.
"If you can fit two fingers underneath then it should be the perfect tightness," Dr Cutts says. "If it is too loose then you run the risk of it getting caught on something which could pose a choking hazard."
The Importance of Collars
The revolution of the microchip has seen many owners completely remove the collar. However, Dr Cutts is quick to remind readers the importance of the good old fashion tag and collar.
"If your cat or dog wears a collar it is SO important to have a tag attached with your up to date phone number/s so that they can be re-united with you as quickly as possible if they have strayed or been in an accident," Dr Cutts says. "Of course, a microchip is the best form of permanent identification, however occasionally microchips stop working, or an owner has forgotten to update their details when they have moved address or changed their phone number."
Ensuring you update your tags and microchip details is very important. Also consider having special tags made for when you travel with your pet and ask your vet to scan and check your microchip during vet visits.
"There is nothing more frustrating than having an animal that is clearly loved/well cared for, that is brought into the vet lost or injured and they have a collar on but no tag or microchip!"
Get the latest Pet Insider Tips & News
We offer award-winning* pet insurance policies to protect your furry friend's health and wellbeing. Get a quote today and give your pets the care they deserve.
get in touch
Do you have any
enquiries about our
insurance policies?
Archives
Categories