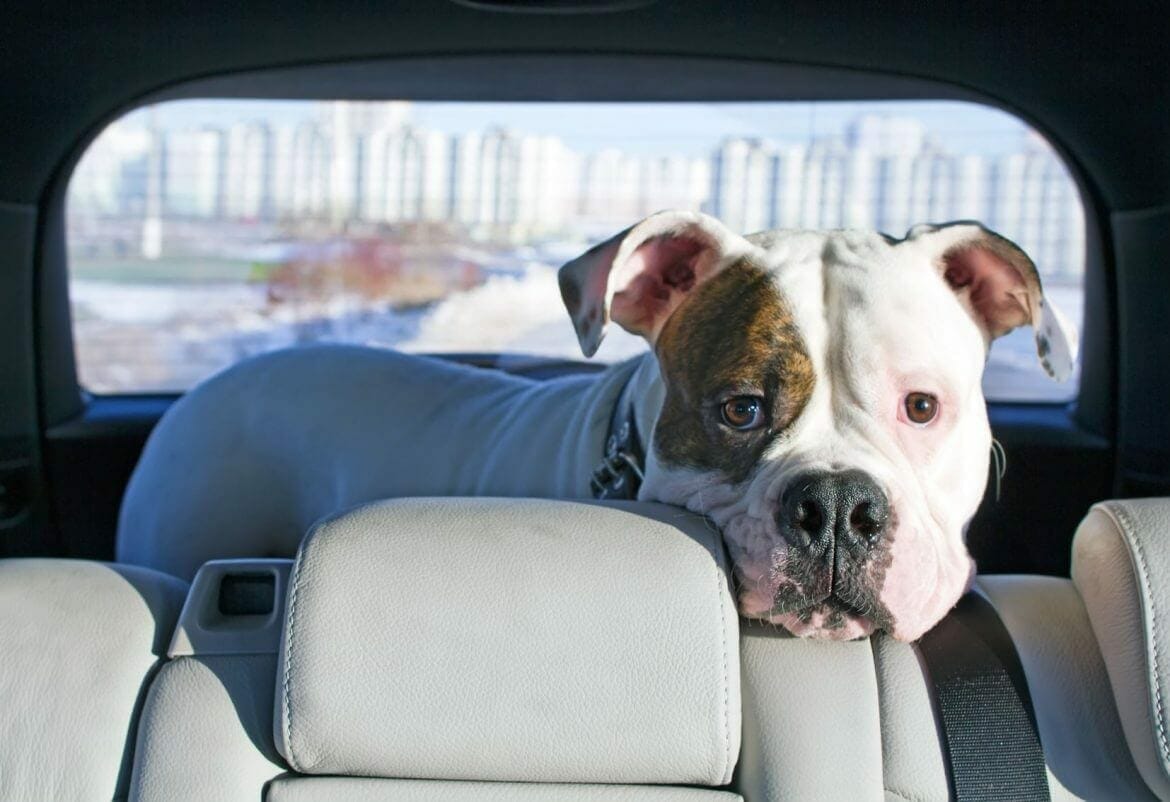 Summer Death Trap – Hot Cars
As the thermostats begin to peak with the signalling of summer, many unsuspecting pet owners may misguidedly put their pet at risk of succumbing to heatstroke.
"The heatstroke message is a serious one," warns Nadia Crighton from Pet Insurance Australia. "Dogs will quickly succumb to the detrimental effects of heatstroke very quickly and can die in warm cars."
Dr Merrin Hicks (BVSc (hons) MVSc FANZCVS), who is an Emergency and Critical Care Specialist and National Manager at The Animal Referral Hospital understands the importance of reminding Australians of the dangers of hot cars.
"People need to remember that dogs are not people!" informs Dr Hicks. "They need to pant to cool down, they need water to keep their airways moist, and they need us to keep them away from danger."
This is also a global problem, with an endless array of viral videos and articles around people, who smash car windows to save panting and distressed dogs, who are trapped in hot cars.
"Any person who believes an animal is at serious risk of harm should contact the local council, the RSPCA or emergency services for assistance," says a police spokesperson. "A person who commits an offence against an animal could face criminal charges."
THE STUDIES
The speed at which a parked car can reach a damaging temperature is shocking. Many studies have concluded that even with the windows cracked, the internal temperature of a car can rise at the same rate as it would with the windows closed. Meaning, cracking the window will not help the oven effect of the car.
Research from Standford University revealed that even at a mild 22 degrees, the temperature inside your car will rise to a staggering 47.2 degrees within 60 minutes. If it's hot outside, your car's internal temperature will climb to an unbearable and life threatening level, and at an alarming rate.
Another study conducted by the Louisiana Office of Public Health discovered that temperatures in a dark car (and a light minivan) parked on a hot, but partly cloudy day, exceeded more than 51.6 degrees in as little as 20 minutes.
"If you are unsure about how quickly your car can heat up, test yourself," suggests Crighton. "Sit in your car on a warm day with the windows slightly cracked and you will see how quickly you become uncomfortable …for a dog, this can be life-threatening."
THE NUMBERS
"In 2012 we had a total of 21 claims for heatstroke. In 2016 (to date), we have had a total of 159 claims," Crighton says. "Understandably this is not all for dogs in hot cars, however we can clearly see an increase from year to year."
Education and understanding is the key to preventing heatstroke in dogs, particularly when it comes to cars.
"When people understand how quickly this can all happen, they will be much more likely to leave the dog at home when needing to attend to activities that will see their dog left in the car."
During summer, pet owners are urged to take extra care when it comes to keeping their pets cool and comfortable.
Tips to Keep Your Pets Cool & Comfortable:
Feel how hot the footpath is before you walk your dog. If it is too hot for the back of your hand, it is too hot for your dog to walk on. Stick to the grass or walk during the cooler part of the day.
Have plenty of water available and keep water in the shade and out of heat-transferring containers like steel bowls. Plastic and ceramic are best.
Freeze water-filled containers for some giant ice-cube summer fun. Add some of your pet's food to the water for extra enticement.
Walk your dog during the cool part of the day and take your dog some water.
If you suspect that your dog is overheating, showing signs of distress after being exposed to heat, or over exercised, seek veterinary treatment immediately.
Get the latest Pet Insider Tips & News
We offer award-winning* pet insurance policies to protect your furry friend's health and wellbeing. Get a quote today and give your pets the care they deserve.
get in touch
Do you have any
enquiries about our
insurance policies?
Archives
Categories