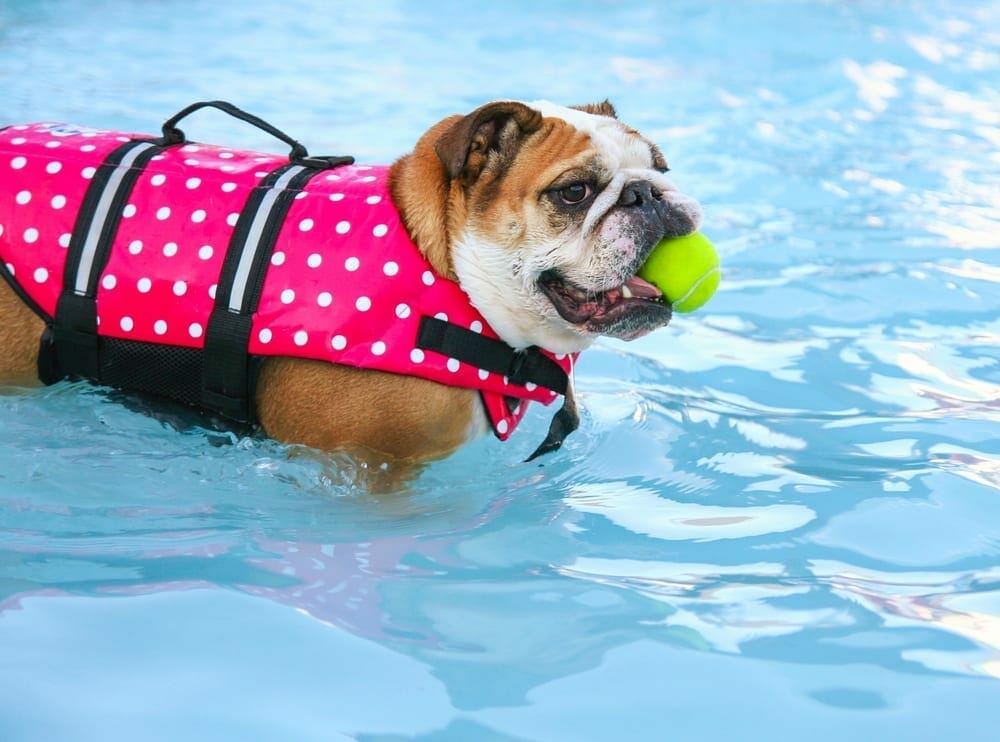 Summer Apparel – Dogs
Wondering what the top summer apparel is for dogs this season? Pet Insurance Australia takes a look at the trending themes around the globe.
The desire for doggy apparel has certainly grown in popularity over the past five years. Today, our beloved pets have the options for both summer and winter and their pet parents desire to have their fur-babes looking their absolute best has led to an impressive array of options.
Like with all dog apparel it is vital to always supervise your pet. Dogs can easily become tangled and injured while wearing certain accessories.
Doggy Shirts & Dresses
There are some wonderful little outfits perfectly suited to your wee prince or princess this summer. The grrrreat news is that they are not just for the smaller dogs, and many larger designs are now available for purchase. You can even match your pet with a selection of matching attire available to have you both looking your best – perfect for summer entertaining!
Current new trends for summer would certainly be the summer print designs that are hitting the beach in full force, including the popular Hawaiian shirt look.
For dresses, anything with a frilled bottom or tutu effect is clearly the most popular look this summer. Small check and heavy print designs, skull and crossbones and Christmas themed are crowd favourites this season.
#Benefits – These shirts and dresses not only look fab, they can also help protect your pup against harmful UV rays that can lead to skin cancer. For white dogs they can help keep the coat clean and mat free between grooming sessions. They can also add a small element of warmth for freshly clipped pooches.
Hats
These wonderful hats are certainly becoming the latest head turning doggy-trend at the park and beach! They come in a great range of designs, fabric and colours. Being easy to attach to your dog, plus they are extremely adjustable meaning the perfect fit every time.
#Benefits – these hats can help protect your pet against harmful UV rays that can lead to skin damage on the face. By encouraging your pet to wear a hat during the heat of the day can help protect their delicate skin. Always supervise your pet when wearing any headwear.
Life Vests
Gone are the days when life-vests only came in an array of fluoro colours. Today, the discerning pet can be super-stylish and safe. These wonderful vests now come in a range of colours and designs to suit any pet-parents tastes. From plain to polka-dot, camo-designs and much more. Your pet will be boating or surfing up a storm in complete style.
These vets are light-weight and easy to attach to your dog, allowing for safety and comfort. Many contain handles, so you can quickly pick up your dog – this is wonderful for teaching your pup to swim and during emergency situations. Most doggy life-vests also contain clips to attach leashes. Reflective strips and bright designs will also help during night adventures.
#Benefits – like with us two-legged variety, life-vests save lives. Dogs should always have a correctly fitting life-vest when boating to prevent drowning during an emergency. Many pet owners also use life-vests when teaching their dogs to swim or keeping them safe in big surf. Always ensure you measure your dog correctly to guarantee a good fit and discard if any tears or rips appear.
Backpacks
If you love to get out and about in the wonderful outdoors alongside your beloved dog, you can't go past the stylish and incredibly functional backpacks now on offer. They can range from the simple to the absolute elaborate hiking/camping dream.
These come in a massive range of fashionable colours and designs and fit comfortably on your pets back or just behind their shoulders. They are very adjustable but are probably more suited to the larger/stronger dog.
Containing pockets on both sides, it's a great way to allow your pet to carry some much-needed supplies such as; spare water, treats and keys. Many are also waterproof and also contain an easy to grab handle to help your pet during hiking adventures.
#Benefits – these are great for the adventurous dog and owner allowing your pooch to help with the carrying of items. A wonderful addition to any doggy-campers pack. The handles allow for easy holding during up-hill climbs or water crossings. Always ensure the backpack fits correctly and is being used as per the manufacturer's instructions. Some backpacks are only for 'costume' use and not suitable for real-life adventures.
LED Luminous Collars & Leads
As the thermostat creeps into the uncomfortable zone, many pet owners will be waiting until nightfall to safely walk their pets. However, venturing to the off-leash park at night can pose a few problems.
These luminous collars are a great way to keep tabs on your dog during night time adventures. They are super easy to see from a good distance and will help keep your pet safe this summer season.
Most are made from solid hard-wearing and lightweight nylon and come in a range of bright colours that will suit any pet. They are also suitable for large and small dogs, and the LED light are long lasting. Pair with a matching led and allow your pet to easily find you!
#Benefits – these are wonderful for any dog, during any season particularly for safety when walking at night. They can allow owners to keep good track of their dogs during nightfall and twilight and are also very noticeable for passing traffic.
Get the latest Pet Insider Tips & News
We offer award-winning* pet insurance policies to protect your furry friend's health and wellbeing. Get a quote today and give your pets the care they deserve.
get in touch
Do you have any
enquiries about our
insurance policies?
Archives
Categories