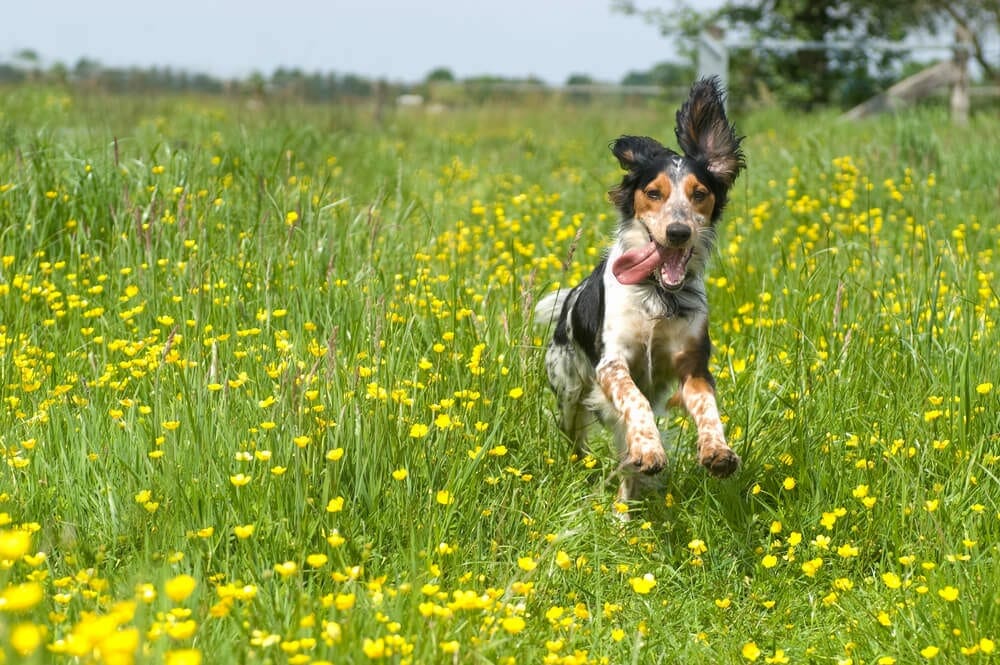 Spring Skin
Does your pet suffer from irritating skin during these warm Spring days? Nadia Crighton chats with Specialist Veterinary Dermatologist Dr Linda Vogelnest, from the Small Animal and Specialist Hospital to discover why our pets suffer skin conditions around this time of year, and what pet owners can do to help.
It's not uncommon around this time of year to hear of pet owners struggling with their pets' coat condition. From flaky dryness issues, to full-blown hot spots and hair-loss.
"Spring is a time of increased pollen levels, so some dogs and many cats with atopic dermatitis have flares of allergy signs at this time of year," Specialist Veterinary Dermatologist Dr Linda Vogelnest says. "Seasonally recurrent flares (e.g. spring every year) are very suggestive of atopic dermatitis, and flares will typically get worse every year."
If you are noticing that your pet is suffering from the same types of worsening symptoms every spring it may be time to finally get to the root of the problem. This can be done through specific allergy testing that may lead to a more in-depth treatment options and even a possible desensitizing treatment plan that can have long term and even permanent results.
"Desensitizing is a good option to try and limit the need for life-long medications, and is a consideration for all dogs and cats with seasonally recurrent allergy signs," Dr Vogelnest suggests.
Common Signs & Symptoms of Spring Skin
Consistent itching
Rashes and skin discoloration
Bacterial infections
Yeast infections
Hot moist spots on the skin
Open wounds from constant licking
Hair loss
Ear flapping and scratching
Chewing the feet
Dull lifeless and flaky coat
"Itch is the most common signs of allergies flaring in spring, but some dogs and cats also get severe rashes due to secondary bacterial and/or yeast infections that occur due to the allergic inflammation," Dr Vogelnest says. "Ear infections and irritation are also common, and some dogs get 'hot spot' lesions as a sign of their allergy."
What About Bathing?
Are we over bathing our pets? Can this increase allergy issues? Any bathing tips for allergic skins? Dr Vogelnest explains:
Too frequent bathing could be a factor increasing the risk of developing allergy signs in those that are genetically predisposed – so yes, keeping bathing to a minimum, and using gentle non-drying shampoos and conditioners, is to be encouraged.
Dogs don't really need to be bathed at all if their skin and coats are otherwise healthy. Monthly or, perhaps fortnightly, bathing with gentle shampoos is usually fine if needed. But not bathing at all is probably preferential. However, once they do have allergies, some dogs and some cats that tolerate it, can benefit from more regular bathing with appropriate shampoos and conditioners – weekly and sometimes more often if feasible – to limit overgrowth of bacteria and yeast, and remove excessive greasy secretions, that can make allergy signs worse. Salt water swimming can be very good for dogs with allergies and in general, for cleaning without the need for shampoos.
Top TIPS to Beat Allergies
Regular flea control
Salt water swimming
Lots of outdoor exposure as pups
Bath with gentle shampoos and conditioners
Never use human grade shampoo
Avoid exposure to allergen
Seek professional help
Allergy testing
Desensitization programs
"Keeping up regular flea control is also important – although spring isn't a high-risk time of fleas, it soon will be in summer and autumn, especially when there are storms and rain about to increase the humidity, and many dogs and cats easily become allergic to fleas, in addition to any other allergies they have," Dr Voglenest says.
"So, regular flea control (all year round), lots of outdoor exposure from a young age, salt water swimming, and bathing (with gentle shampoos and using conditioners) once weekly to fortnightly if there are allergy signs."
Dr Voglenest also suggest limiting the places you visit around this time of year if you notice consistent flare-ups, such as grassy parklands.
Does your pet suffer from allergy problems in spring? Had any success with treatments you would like to share? We'd love to hear about your story in the comments of this post.
Get the latest Pet Insider Tips & News
We offer award-winning* pet insurance policies to protect your furry friend's health and wellbeing. Get a quote today and give your pets the care they deserve.
get in touch
Do you have any
enquiries about our
insurance policies?
Archives
Categories