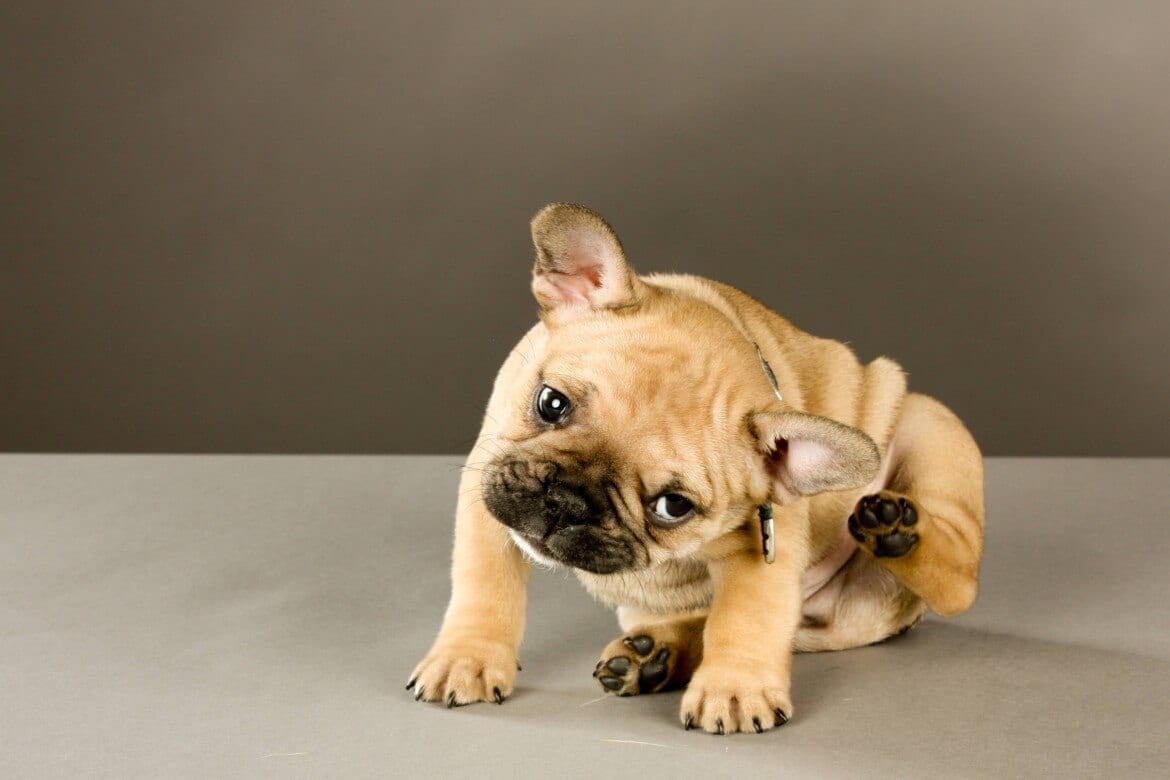 Skin Conditions
You have an itchy, flakey pet? Tried everything under the sun but you just can't get to the root of the problem? Nadia Crighton takes a look at this very uncomfortable subject for many pets around the globe.
Most of us have been there…tormented by the endless sounds of tails bouncing off floors, collars shaking, constant chewing, licking, biting, flapping…and lets not forget those thumping thundering paws scratching boundlessly in the wee-hours of dawn.
And that's just our misery! The misery for our pet must be excruciatingly annoying.
From hairless pooches, and itchy ears, Australia has a typically high incidence of skin conditions. This is mainly due to our weather patterns, hot humid climate and the plants and grasses many homes contain.
During my time as an Editor of a well-known doggy magazine in Australia, we did a wonderful case study on my sisters dog Molly. She was a very young yellow Labrador who had such bad dermatitis that her skin looked like leather.
Her eyes were black, she had a massive black leather patch on her back and under her legs (where hair used to grow). She was the worst of the worst. Luckily, I was in contact with a wonderful vet who was doing a study with desensitisation. This involved injecting Molly on a daily basis with small amounts of allergens until her system could cope…the main culprit being grass. Something you cannot readily remove from your hairy hounds environment!
Six to eight months later… the end result was nothing short of a miracle! She looked like a completely different dog, with all of her hair returning. Today, as a senior citizen of the doggy world, you would never assume that her start to life was a terribly itchy and uncomfortable affair.
This is the extreme case, but it does show how much can be done to help those pets suffering from allergic dermatitis. This process on Molly was done over 10 years ago! Today, allergic dermatitis can be controlled in 99% of the time with veterinary intervention.
So what are the main culprits in causing allergic dermatitis? One easy answer – PLANTS! Some of which grow rampant in Australian backyards and doggy friendly areas.
Wandering-jew
Jasmine
Ivy
Potato Vine
Buffalo Grass
Paspalum grass
Bottlebrush trees and bushes
For a comprehensive book dedicated to those plants that are toxic all around bad-guys for our pets that could also be at the heart of your itchy problems, check out; www.poisonous2pets.com.au
However, the fact remains that you can attempt to remove every allergen from your dog environment, with no avail. Once your pet comes into contact with that pollen, that could have blown in from a neighbouring block or a quick sniff or contact at the off leash area you'll be back to square one.
If your pet is constantly struggling with allergies it's time to head to the vet to consider a program that will control your allergy issues. This could include steroid and antibiotic use. Properly controlled you can now have maximum benefits with minimal side effects. Combining traditional medicine with home-remedies can also help. Things like coconut oil and even a dash of evening primrose can help a skin condition.
Indications of skin problems
Itching
Restlessness
Biting or chewing areas
Dry flakey skin
Hairless patches
Ear flapping
A BIT ABOUT THE BLOGGER:
Nadia Crighton is a well-known and accomplished Australian Journalist and pet magazine Editor. As a busy mum of four humans, two dogs, 50 sheep, three cats, a handful of chickens and a goat named Billy, she simply adores pets of all shapes and sizes.
Get the latest Pet Insider Tips & News
We offer award-winning* pet insurance policies to protect your furry friend's health and wellbeing. Get a quote today and give your pets the care they deserve.
get in touch
Do you have any
enquiries about our
insurance policies?
Archives
Categories