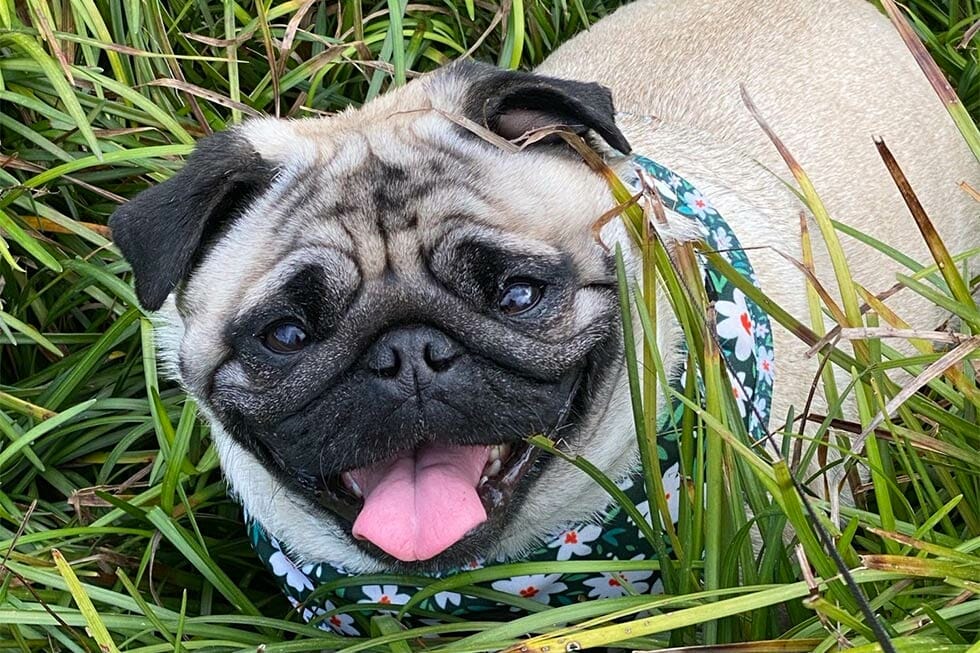 Safety in Elevators – Warning to Pet Owners
Pet Insurance Australia is giving a timely reminder to pet owners to be careful when using elevators with your pet.
"There have been a few videos circulating on social media in regard to pets becoming trapped by their leashes while riding in elevators," Nadia Crighton from Pet Insurance Australia says. "Luckily many of these videos also include a hero saving the pet before it's too late, however, the risk is very real and can lead to serious injuries. Sadly, injuries caused by lifts are becoming a regular occurrence at many veterinary clinics around the world."
These types of accidents can happen very quickly, leaving a pet owner trapped in the moving elevator while the leash is closed in the doors. The leash will physically lift the pet off the floor until it snaps, or someone unclicks the collar before it's too late.
"It's a very terrifying experience for the pet and the owner," Crighton says. "It can all happen in a blink of an eye, so pet owners need to be extra vigilant when riding in an elevator with their dogs."
Mignon Auguszczak knows all too well the type of injuries that can be inflicted when the worst happens. Her precious pug, Dolly, who is a regular elevator user, was trapped outside of the elevator as she frantically began to ascend with the leash in hand.
"In March earlier this year my gorgeous little pug dog Dolly had a terrible accident," Mignon says. "I was inside the lift, Dolly was outside still on her lead and the lift doors closed unexpectedly. I put my hand in the lift door to open it but it closed on my hand. So as I went up in the lift and as the lead was still attached to Dolly it dragged her up to the height of the lift door."
Thankfully Dolly was wearing a harness and not a neck collar as she ascended two metres in the air. The lead finally snapped, dropping Dolly to the ground as her frantic owner ran to her aid.
"She ended up dislocating her hip and had a stress fracture in the ball of her femur," Mignon says.
Dolly is one of the lucky ones and is now back to her playful cheeky self.
"The vet said that they see this pretty much every month," Mignon says. "I have had Dolly since she was 12 weeks old and have always lived in apartments with lifts, and been in and out of them a thousand times."
These types of accidents can happen so quickly and with more and more pets now residing in apartment situations, it's a great reminder to be extra careful when entering and exiting an elevator.
"The scary fact is if Dolly was not wearing a harness it could have been a very different story," Crighton warns.
TIPS FOR RIDING IN ELEVATORS
Consider putting your pet in a harness if you are regularly using an elevator.
Have a short-lead and keep your pet beside you at all times – do not rely on your dog staying put. Have a firm hand on the short leash at all times.
Train your dog to always sit before you get in the lift, and say by your side.
If you can – carry your pet in and out of elevators.
Do not use retractable leads, or ensure they are locked when using lifts.
Use a break-away collar.
Be consistent, even the most reliable pets and regular users of elevators can get into trouble quickly.
"Taking some simple precautions can help prevent these types of accidents occurring," Crighton says. "Many pet owners do not realise the dangers that using lifts with pets can possess, and how quickly things can go wrong, even for regular lift users, so it's a really important message."
Get the latest Pet Insider Tips & News
We offer award-winning* pet insurance policies to protect your furry friend's health and wellbeing. Get a quote today and give your pets the care they deserve.
get in touch
Do you have any
enquiries about our
insurance policies?
Archives
Categories