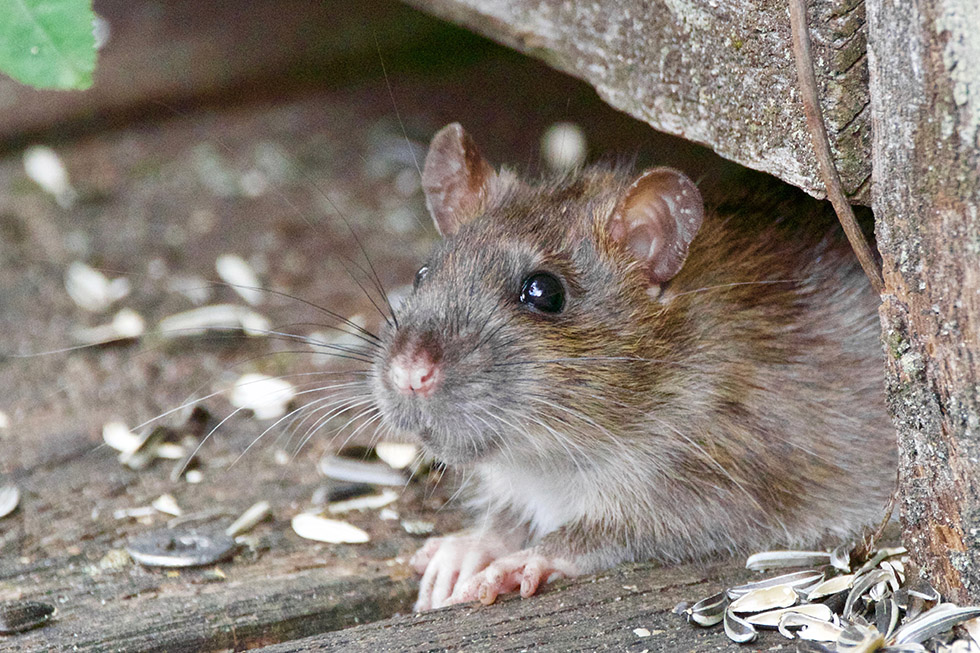 Here Come The Mice – Rodent Bait Warning
As the weather cools, the rodents come looking for a warm place to call home. This can lead to an influx of mice and rats entering domestic residents around Australia. Pet Insurance Australia issues a timely reminder about the dangers of rodent bait and how to prevent your pet from becoming seriously ill.
"As the cold weather strikes, the prevalence of mice in the home certainly increases," Nadia Crighton from Pet Insurance Australia says. "Understandably, many Australians will be looking for the quick fix option and utilising rodent baits, but as the demand increases to poison these unwanted critters, we also see an increase in the number of claims for toxicity in pets."
Pet Insurance Australia certainly notices an uptrend in claims from May to August with another peak occurring during January – a possible indication that old forgotten baits have been dislodged and found by curious canines.
Hiding baits behind refrigerators, ovens, and garages may seem like a great idea. However, these baits can be easily moved by rodents and suddenly be easily accessible to your pet. It's important for pet owners to understand that most rat bait poisonings occur after the bait has been hidden.
"We strongly advise that if you have a rodent issue in your home or pet-friendly workplace to call in the professionals," she says. "Accidental poisoning due to rat bait is a major problem around this time of year, and pet owners need to be vigilant to avoid disaster."
Not only is it deadly to your pet, but it can also be incredibly costly, with a recent insurance claim for rodent bait toxicity in Australia reaching $17,653*.
"Rodenticide or commonly referred to as 'rat bait,' typically contains chemicals that are harmful to rodents, such as anticoagulants or other poisons," Crighton says. "However, when ingested by dogs, rat bait can have severe consequences and pose a significant risk to their health."
Rodenticide poisoning in dogs can lead to internal bleeding, organ damage, neurological symptoms, such as seizures, tremors and paralysis, and respiratory distress.
"Because the rat poison is so readily available many pet owners do not understand the dangers they are placing their beloved companion animals in when simply throwing a bait under the refrigerator or behind the oven," Crighton warns. "If this bait is moved and becomes available to your dog, chances are they will ingest it as many contain enticing smells that attract not only rats and mice – but also your beloved dog."
Cats are also at risk; however, they do tend to have lower incidents of ingesting the bait. However, there is also the risk of your cat or dog ingesting a poisoned rodent.
"This can also lead to poisoning complications in pets," Crighton says. "So, when it comes to the issue of rodents, the best solution is to call in the professionals who can safely set baits away from your pet or stick to the old fashion mouse trap."
Pest experts also suggest ensuring your home is up to scratch before the cold weather hits and the mice and rats come looking for a warm and toasty environment to nest for the winter. Fixing any cracks and openings around the home, cutting back overhanging trees near your roof line, and cleaning up any pet food and scraps from outside. Keeping pet food stored in a sealed container is also recommended.
Rats can also pose a problem for pets when it comes to Leptospirosis. Leptospirosis is transmitted by rodents' urine, with dogs picking up this disease by drinking from contaminated ponds and puddles.
"Ensuring you deal with a rat problem in the correct fashion is important for pets on many levels," Crighton says. "If you have a serious rodent problem, chat with your veterinarian about a vaccination for Leptospirosis."
Rat Bait Poisoning Symptoms
Lethargy
Weakness
Loss of appetite
Vomiting
Diarrhoea
Pale gums
Increased thirst or urination
Jaundice
"If you suspect that your dog has ingested rat bait or any other toxic substance, it is crucial to seek immediate veterinary care," Crighton recommends. "Prompt treatment can significantly improve the chances of a positive outcome for your pet."
Top 10 Breeds Affected By Rat Bait Poisoning
The top breeds are typically terrier types, those who love their nose, and working dogs! However, any dog can become a victim of bait poisoning. The 2022 claims data for PIA policies show, amongst the most commonly insured dogs, terrier breeds are the most affected by rat poisoning.
Carin Terrier
Australian Kelpie
Australian Terrier
Beagle
Australian Cobberdog
Australian Cattle Dog
American Bully
Dachshund
Labrador
Golden Retriever
Featured By:
Photo by Svetozar Cenisev
Get the latest Pet Insider Tips & News
We offer award-winning* pet insurance policies to protect your furry friend's health and wellbeing. Get a quote today and give your pets the care they deserve.
get in touch
Do you have any
enquiries about our
insurance policies?
Archives
Categories