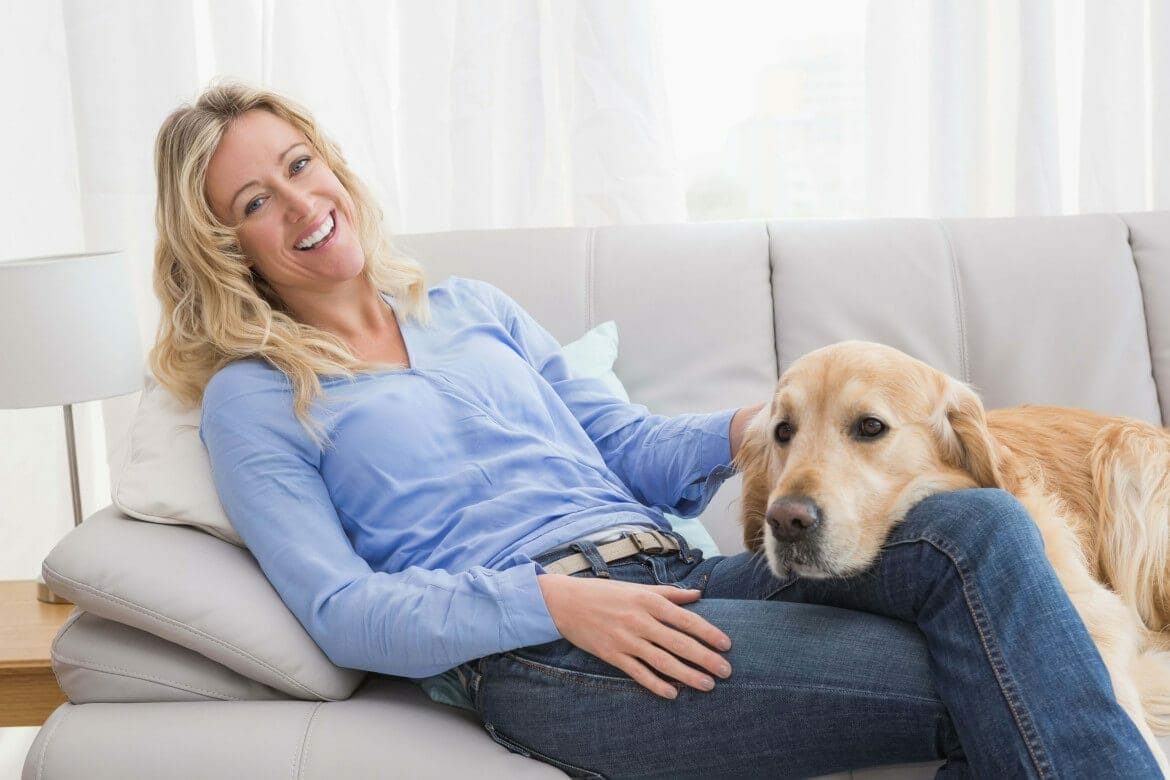 Renting with Pets
When you have pets, moving is no easy feat. Particularly if you rent! Finding a home alongside your pets can be a nightmare in itself. Nadia Crighton has some tips to help you explore the renting with pets problem.
It is no surprise to many pet lovers that renting with our pets can be more than difficult. In fact, it can be almost impossible to find the perfect place where our pets will be welcomed. This has led many pet owners to into a life of lies and hiding in hope that their beloved dog, or cat, will not be noticed by the dreaded landlord.
This is no way to live. So is there a light at the end of the tunnel? With a little planning, and research, you and your pets can be happy and living in the home of your dreams.
1)    Get searching. Call your local real estate and ask to be notified of pet-friendly rentals in your area. Get to know your estate agents…having someone on your side that works in the industry is a HUGE advantage.
2)    Make sure you pet is trained. A well-mannered pet is vital. If negotiating to allow your pet in the home, make sure you have all the documents / certificates ready.
3)    References. Have them ready from your previous pet-friendly dwellings and people who know your pets.
4)    Make a list of all the homes you wish to view, but cross out those that directly state NO PETS. If you can find one which is advertised as a pet friendly home, great. If not…then be prepared to negotiate. This could include an increase in rent. More routine inspections. An agreement that you will fix any damage to carpets, lawns etc.
Landlords
According to the Australian Bureau of Statistics 2.16million renting families are pet owners…so there are certainly many pet-friendly homes available for rent…however they may not be advertised.
Many landlords are pet owners too, and understand that a pet is an important part of the home. However the fact remains that some rental owners have had terrible experiences with pets. From noise problems, damage and smell.
Sound out the landlord. Talk about the property and then bring up the possibility of a pet. If they say NO straight away politely ask why…perhaps you can abolish some of the concerns. Again be willing to negotiate but it is imperative you do not tell a big fat lie about having pets. This could be grounds for and eviction leaving you Fluffy and Fido desperately looking for a new rental, with no good references! You could even arrange for the landlord to meet your pet. Again, ensuring your pet is well mannered, easy to love and house-trained is very important. If you have doubts, call in the professionals! Get your dog up-to-scratch with some training and talk to a behaviourist about your feline woes.
It has been noted by many in the real-estate agents that landlords and property managers can actually be very flexible when it comes to renting with pets. Things like; paying a little extra plus pet references and additional insurance all helped. In fact according to realestate.com.au, four out of five landlords would consider allowing pets for additional rent. In light of this, look for homes that are slightly below your budget so you can increase the amount and fairly negotiate for Fluffys stay.
Remember…just because a home is not marked pet-friendly there is no saying that things cannot be negotiated. Ask the question and go in for the sale! Pet owners make great tenants, and many landlords and property managers know this. Be prepared. Take your time. Don't give up!
TOP TIPS
Be prepared. Have all the information on hand that will prove your pet is a good tenant.
Get to know your local agent. Get them onside. Introduce them to your well-mannered house-trained pet.
Keep up-to-date with your pet care routine. Think fleas, worms, grooming and training. Have evidence of this. Sell yourself as a responsible pet owner.
For apartments… get to know what the body corporate rules and regulations are.
Have room to move on the price you want to pay.
TIME. Give yourself ample time to find a new home.
Word of mouth. Talk to your friends and family. They may know a property manager, or a home coming up for rent. Put your feelers out well in advance for your dream rental property.
A BIT ABOUT THE BLOGGER:
Nadia Crighton is a well-known and accomplished Australian Journalist and pet magazine Editor. As a busy mum of four humans, two dogs, 50 sheep, three cats, a handful of chickens and a goat named Billy, she simply adores pets of all shapes and sizes.
Featured by
Get the latest Pet Insider Tips & News
We offer award-winning* pet insurance policies to protect your furry friend's health and wellbeing. Get a quote today and give your pets the care they deserve.
get in touch
Do you have any
enquiries about our
insurance policies?
Archives
Categories