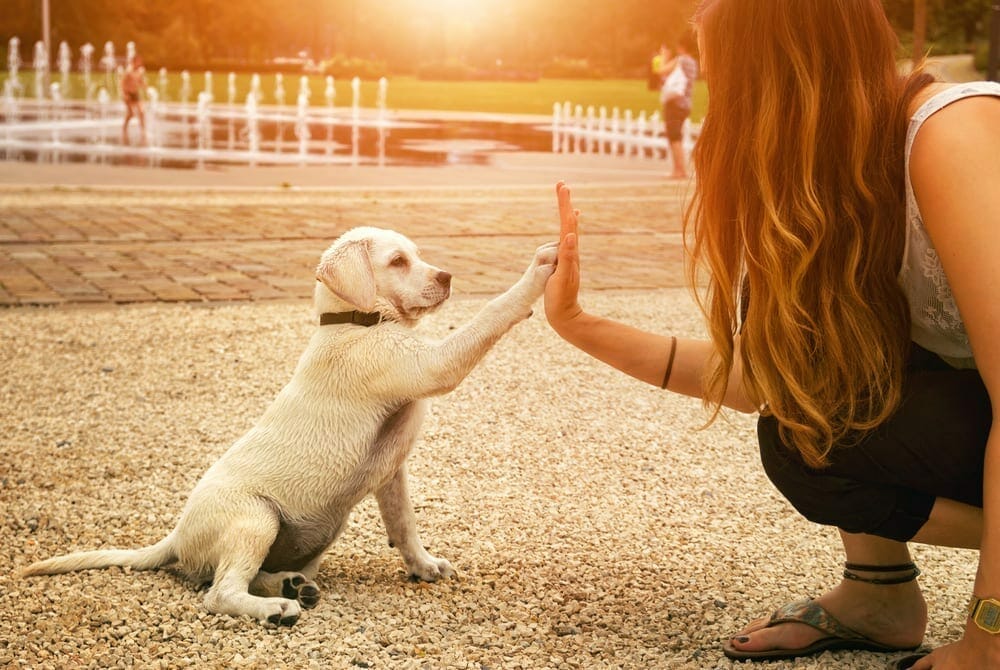 Puppy Checklist
Thinking of introducing the pitter patter of tiny pads this Christmas? Pet Insurance Australia has all the things you need to consider before your precious pup arrives home.
Many loving homes across the globe will be inviting a wee pup to join their family over the holiday season. For many, this is the perfect time of year to introduce a puppy into the home as you can take the much-needed time with your pup as he/she settles into their new environment.
However, before your pup arrives home there are some important things to consider when getting prepared for this joyous occasion. The holiday season can be a little manic (to say the least) so getting everything in order beforehand is vital. This will not only help you, but also your pups transition from a litter full of playmates, into their new human family.
Also, please consider where you are purchasing your pup from. Always choose a reputable breeder, and do your homework on the place of purchase to avoid heartache.
WHAT I NEED – WOOF
BeddingChoose a good-sized bed but make sure it is not too big. If you have purchased a large breed keep in mind that you will need to replace the bed as your puppy grows. Also bedding with sides helps your puppy feel safe and warm.
Snuggle Buddychoose a big floppy soft cuddly toy for night-time snuggles. This needs to imitate all of those lovely snuggly litter mates who would have kept your puppy warm and safe during slumber. There are some wonderful options on the market that even have heartbeats and heat pads. However, a simple teddy with long arms will suffice.
ToysYour pup will need some chew toys to keep them entertained and also to redirect any chewing. Pups will chew, on anything…and it's no wonder. With 28 temporary milk teeth that will fall out anywhere from 14-30weeks of age only to be quickly replaced by 42 adult choppers. The teething process is long and painful for your pup. Chewing is one way to alleviate pain and is also great entertainment for a dog. Choose size and age appropriate chew toys and always remove and discard if broken or damaged.
Crate/pet/quiet zoneIf you are considering crate training your pup you will need to invest in a good-sized crate or pen area. This is a great way to speed along toilet training and also allow your pup to have some 'quiet time'. Pups need a lot of sleep so in a busy household a quiet safe area is a must. You also need a spot you can put your pup when you cannot 100% supervise them. This can help reduce possible issues with separation anxiety later down the track (as you are teaching your puppy it is OK to be on their own as you will always return), plus with any little accidents (chewing or peeing). This area should not be big. Enough room for some water and a bed. Don't forget to add the snuggle buddy to this area. You will also need to purchase a travel crate for safe car travel and vet visits.
Lead/collarAgain ensure this is age and size appropriate. Cat leads work wonders for pups as they are superlight. Remembering to save the flashy collar for when your dog is fully grown.
Pet InsuranceNow is the time to look at insurance for your pet. It's always advisable to research pet insurance cover and policy options for your young pup before they arrive home. Having Accidental Injury & Illness Cover (combined) or Major Medical Cover for your new family member at eight-weeks of age can ensure your pup will be covered for their entire lifetime as long as you continue to renew your cover. Cover from an early age can also assist in claiming for conditions that may arise later in your pet's life.  Sadly, many pet owners do not consider pet insurance until after their first expensive veterinary bill. By this time the treated condition will already be pre-existing and not covered in your policy, unless your puppy was covered during their first diagnosis. Signing-up as quickly as possible is a wonderful way to ensure your pup is fully covered right from the start.
Foodalways use the same food the breeder has been using for your pup. If you want to change brands etc, consider doing this a few weeks after you pup has arrived home and is 100% settled into their new home to avoid stress. If you are changing foods, gradually is the key to preventing tummy upsets.
Food & Water Bowlssize appropriate is important. Also consider the variety with rubber bottoms to prevent movement when your pup is eating/drinking.
Puppy-Preschool & Training– many puppy-preschools book out around this busy time of year as too basic training for when your pup is fully vaccinated. So get in early and book your spot.
Find a vetif this is your first pet, do some research and find a vet you wish to take your new pup for a health checks and vaccinations. Getting all your details on file now will save you the paperwork when you visit for the first time.
Cleaning upyour pup will have accidents until they master the art of toilet training. Having some basics like paper-towel and cleaning products on hand will help. Use a specially designed dog cleaner to clean mess (or make your own with white vinegar) and avoid using bleach and ammonia based cleaning products that can actually enhance the smell of urine or poop to your dog. Also consider purchasing a pooper-scooper for easy yard clean up.
*PIA's Accident Plan was discontinued in August 2019. All PIA plans are now Illness & Accidental Injury.
Get the latest Pet Insider Tips & News
We offer award-winning* pet insurance policies to protect your furry friend's health and wellbeing. Get a quote today and give your pets the care they deserve.
get in touch
Do you have any
enquiries about our
insurance policies?
Archives
Categories