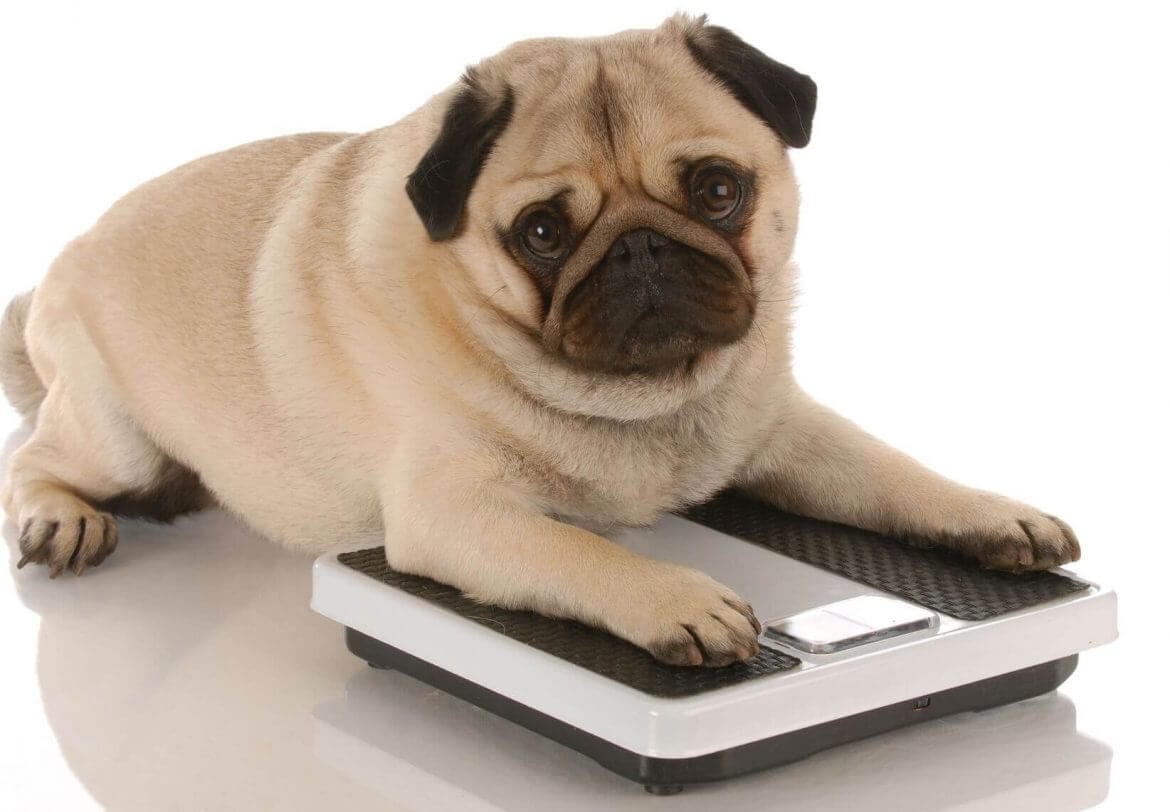 Pudgy Pooch Problems
With an almost 600% increase in osteoarthritis and around 700% increase in cruciate ligament claims, could our desire to treat our pets and the rising rate of obesity be at fault?
Pet Insurance Australia is urging all Australians to consider their pets weight this coming summer. "If you have an overweight pet, now is the time to really consider busting off those extra kilograms. Speak to your vet about a realistic weight management program," suggests Nadia Crighton from Pet Insurance Australia.
The latest research suggests the increase in cruciate ligament problems and osteoarthritic issues in dogs could be linked to the rising rate of obesity.
"This is a big topic amongst many vets around the world, and owners really need to be aware of those costly and painful knock-on effects of allowing your pet to be overweight."
Claims for arthritis have risen approximately 600% in the past five years, with cruciate ligament stats rising around 700%.
"Even setting aside the underlying increase in people choosing PIA to insure their cats and dogs, the shift in claims rate for these conditions are simply astounding".
Dr. Sarah Goldsmid, a surgery specialist BVSc, MVetClinStud, FACVSc and director of Animal Referral Hospital Animal Referral Hospital understands the need to inform the general public of the impact that obesity can have on their pets.
"I think there is a clear link between obesity, cranial cruciate ligament disease and osteoarthritis in both people and dogs," states Dr. Goldsmid. "A review of the human and veterinary literature (Marshal et al, VCOT 2009) looked at all the published studies in this area. Reducing obesity can reduce the prevalence of joint disease and the clinical signs associated with osteoarthritis in both people and dogs."
Dr. Goldsmid warns that excess weight can cause the deterioration of cartilage, not only biomechanically, but also biochemically. This means that fat can actually excrete chemicals that destroy cartilage.
"Obesity has two modes of influence on joints: biomechanical and biochemical. Biomechanical – increased load on joints, change in loading of cartilage due to malalignment of joints with excess weight," Dr. Goldsmid says. "And biochemical – adipose tissue produces adipokines like leptin and adiponectin which has detrimental effects on cartilage."
Research is now showing that if owners keep their dogs at the correct weight, they could actually help prevent these issues from occurring. Weight management can also help treat symptoms of osteoarthritis, in particular lameness and pain.
*A paper released in 2010 identified how weight-loss could help dogs, who suffered from lameness due to their osteoarthritis. This was the first study to assess both subjectively and objectively, the effect of weight loss (alone) on lameness in obese dogs with hip and/ or elbow osteoarthritis. The results indicate that body weight reduction will cause a decrease in clinical signs of lameness, and a significant effect was seen in a weight loss of 6.10% onwards.
"If a dog is obese, it will negatively affect their lifespan for all sorts of reasons – heart disease, joint disease, breathing difficulties, diabetes etc.," Dr. Goldsmid says. "They will cost more to care for, have a poorer quality of life, and are more likely to need surgery for things like cranial cruciate ligament rupture. They are also more likely to develop complications relating to wound healing, cardiovascular disease, breathing issues, liver disease and so on."
Older Dog Issues or Younger Pup Problems?
Pet Insurance Australia's research indicates that only 40% of the total amount of arthritis claims for 2015 were from dogs over the age of eight. PetSure, the administrator for more than 80% of the companion pet insurance policies in Australia, has also noted that only 55% of the total arthritis claims are for dogs aged over eight.
"This really emphasises that arthritis is not just an older dog problem any longer," Crighton says. "As pet owners we need to be asking ourselves why we are having this increase? Unless we address these issues and allow the public to have a better understanding of the importance of keeping their pet in shape, and leading a healthy lifestyle, the numbers will only continue to increase."
Cruciate ligament issues are also escalating in dogs. "'We've seen nearly a 700% increase in claims since 2011," says Crighton.
"Nowadays, we have a lot of ways we can successfully manage cranial cruciate ligament disease and osteoarthritis long term," adds Dr. Goldsmid. "At the ARH, we recommend a Tibial Tuberosity Advancement (TTA) procedure to stabilise the joint. We have done well over a 1000 of these procedures and the results were very good."
According to Dr. Goldsmid, ongoing osteoarthritis management includes:
Weight management, intermittent use of non-steroidal anti-inflammatory drugs
A course of pentosan polysulphate injections (once a week for four weeks, repeated every few months)
Nutraceuticals (chondroitin, glucosamine, omega 3 fatty acids – either in a prescription diet, or added into their normal diet)
Physiotherapy
Exercise management
The main reasons for cruciate ligament injury are minor or chronic trauma to the ligament, breeds that are more susceptible to cruciate ligament problems, and obesity or excessive weight gain.
"Owners really need to understand the importance of keeping their pet's weight down and how a good diet, and exercise has the same medical benefits for your pet, as it does for you." Crighton advises.
* http://link.springer.com/article/10.1007/s11259-010-9348-7
Get the latest Pet Insider Tips & News
We offer award-winning* pet insurance policies to protect your furry friend's health and wellbeing. Get a quote today and give your pets the care they deserve.
get in touch
Do you have any
enquiries about our
insurance policies?
Archives
Categories