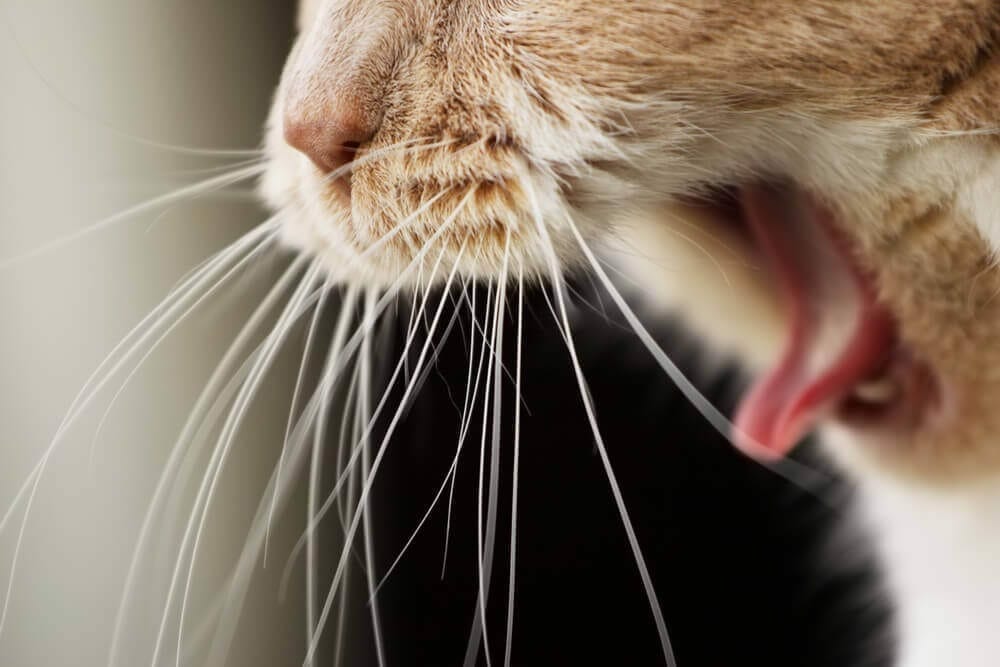 Prevent Your Pet From Choking
It's a pet owner's worst nightmare…watching their beloved pet struggling for breath due to choking. We look at what you can do to help prevent your pet from choking and what the main culprits are.
According to statistics, pet insurance claims for choking (AKA Respiratory Tract Obstruction) have steadily increased over the years. For pet owners, this can be a terrifying experience as their pet gasps and claws in an attempt to get air. Some airway blockages are easy to see and feel, while others are not so obvious and can leave pet owners wondering why their pet is coughing or retching.
COMMON SYMPTOMS
Coughing
Gagging
Pawing/clawing at mouth
Blue tongue
Struggling to breathe
Retching
Distress
If you suspect that your dog or cat is choking it is vital you seek veterinary treatment quickly, and try and keep calm. If your pet notices you freaking out, chances are they will also, which can make the situation worse. Call ahead and seek advice. Your vet may instruct you to look inside your pet's mouth and check for an obstruction. Some illness' can mimic choking symptoms such as a kennel cough. Veterinary advice is paramount with any respiratory distress.
Get to know your pet's neck and throat. Give them a cuddle and gently feel the airway. You may be quite shocked how big it is and what may feel like an obstruction during a scary situation may not be. It helps if your pet is comfortable with you feeling their mouth and checking teeth (much easier for dogs than cats). This can potentially save a life during an emergency situation.
PREVENTION
The main culprits for choking in dogs include;
Small or cooked bones
Broken toys
Balls
Corn cobs
Sticks
Stones
Plastic bags/wrap
Common cat culprits;
Hair bands and rubber bands
Aluminium foil
Small balls
String/yarn or dental floss
Feathers
As you can see, preventing your pet from coming into contact with all of these is simply impossible. However, you can take basic steps to ensure your pet is kept safe. If you do notice any of these lying around your home, pick them up and remove them immediately.
Never feed your dog cooked or small bones, and remove the bones from your yard when your dog has finished eating. Make sure you keep food scraps away from your pets in sealed rubbish bins. This can help prevent scavenger behaviour that might lead to your pup or cat finding last night's cooked bones or corn cobs. Also, supervise your dog when you give them a raw meaty bone and ensure you remove it from your pet's environment when finished.
Broken toys also pose a danger. Get into the habit of doing a weekly Throw away any broken or out-grown toys; this includes popped balls, smaller chew toys or cat toys missing feathers or eyes. Training your pup to leave the children's toys alone can help, as too will encouraging the children to pick up their toys (not so easy).
For cats, hairbands or elastic bands are a big no-no. Even though it does look incredibly cute to watch your cat flick and even fetch a hairband; it can easily lead to choking and obstructions. There are some wonderful 'safe' alternatives on the market that can have your cat behaving in this way, without the use of a hairband. However, keeping your hairbands (or children's hairbands) away from the cat may take a little more work. It's not uncommon to hear of cats opening specific drawers to get that these elastic delights. So, using some imagination and creativity may be in order.
Get the latest Pet Insider Tips & News
We offer award-winning* pet insurance policies to protect your furry friend's health and wellbeing. Get a quote today and give your pets the care they deserve.
get in touch
Do you have any
enquiries about our
insurance policies?
Archives
Categories