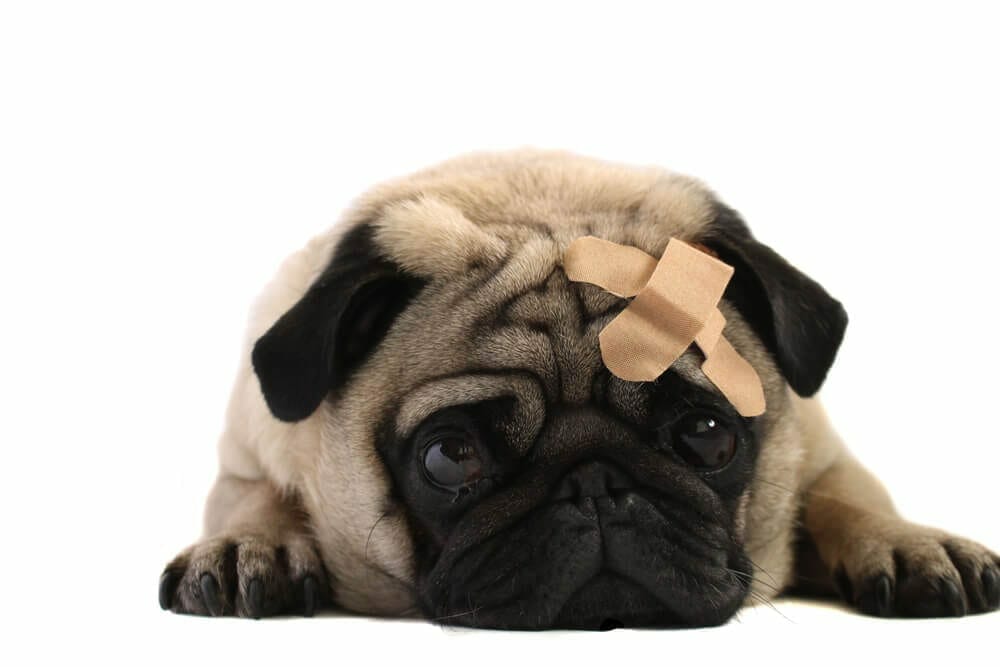 Pet Neurology Explained with Dr Le Chevoir
Nadia Crighton catches up with Dr Matthias Le Chevoir, Veterinary Neurologist from U-Vet and Head of Neurology (Acting) at Melbourne University to discuss brain health and neurology concerns in our pets.
When some pet owners consider neurology they sometimes think this referrers to the physiological care or treatment of our pets. However, this is simply not the case. One of the biggest misconceptions about Veterinary Neurology is this very concept.
So; what is a Veterinary Neurologist?
A neurologist basically deals with diseases, in all species, that may affect the brain, spinal cord, nerves and muscles.
"There are indeed few misconceptions people have about neurology. Sometimes people think neurology refers to psychiatry or something similar," Dr Le Chevoir says. "Another common misconception some people and sometimes veterinarians have is that, most of the diseases we deal with are incurable."
This is good news for any pet owners who are dealing with disorders and disease that affect the nervous system of their pet.
"The nervous system is perceived as a very complex machine that cannot be repaired; and it is true, the physician cannot repair most the neurological defects but, the nervous system is able to heal very well," Dr Le Chevoir says.
"Also, is it because the clinical signs we are dealing with look pretty bad sometimes, that there is no treatment. A dog that is completely off balance may have a better prognosis than a dog who is vomiting once a week. It all depends on the cause."
Common Problems?
The most common Neuro related problems are Seizure Disorders, Epilepsy and Intervertebral Disk Disease, also known as 'slipped disks'.
"The former affects approximately one to five percent of the canine population and is often not associated with underlying disease (idiopathic epilepsy)," Dr Chevoir says. "It is a major problem as the occurrence of seizures and the periods that follows during which the dog is very disorientated impact on the dog and his family's quality of life."
Intervertebral Disk Disease affects mostly small breed dogs and may be responsible for very acute and dramatic paralysis of the hind limbs or even all four limbs.
"It goes without saying that the outcome may be very guarded without appropriate therapy."
Symptoms of seizure:
Collapse
Jerking
Drooling
Loss of consciousness
Stiffening of muscles
Falling on their sides with legs moving like they are swimming
Dazed and confused look
Unaware of surroundings
"Symptoms of epilepsy are often detected by the owners and look bad enough so that they immediately contact their veterinarian," Dr Chevoir says. "For example, most dogs and cats would lose consciousness and start paddling, salivating and sometimes urinate and defecate while unconscious.
Symptoms of back/neck disease:
Stiffness
Pain and weakness
Lameness in rear legs
Hunched back or neck muscles
Unwillingness to jump
Crying in pain when lying down or getting up
Incontinence
Anxiety
"Symptoms of back/neck diseases might be a bit subtle at first and really mimic an orthopaedic lameness (like a stifle or hip problems) until the dog or cat is not able to walk anymore."
Modern Treatments Options?
Today, many pet owners are able to receive a quick and accurate diagnosis of their beloved pet and what treatment is available.
"We perform MRI and electromyography for instance. We also do CT-scan," Dr Le Chevoir says. "Speaking of the treatments, we have had some new antiepileptic drugs from the human field that we have been using for the last 7-10 years. They do not replace the good old ones but definitely add some treatment options."
The Veterinary Neurology profession has also gained in experience regarding the treatment of brain tumours, which today, do not necessarily lead to euthanasia. This is wonderful news for pet owners.
"Luckily for us the dogs, and cats brain can handle much more than the human brain and resection of brain tumours, depending on the location, is not necessarily associated with permanent disabilities."
Tips on Keeping Our Pet Brains Healthy?
"There are obvious things: if you keep stimulating your dog, he is less likely to be affected by dementia later on," Dr Le Chevoir says.
He also recommends being vigilant and careful with what you are giving your pet in terms of alternative products, and also seeking veterinary advice quickly when concerned.
"On the other hand, there is very strong trend for some people with no veterinary degree to sell alternative products whether there are diets, specifically prepared diets or specific ingredients and make pet's owners to believe that it going to protect their pet brain and even sometimes help with problem such as epilepsy and degenerative brain diseases," He warns. "It is obviously important to provide a well-balanced and usually premium diet to their pet as it keeps them healthy but it does not go further than that."
Advice for pet owners?
Dr Le Chevoir also has some good advice for those pet owners facing Neuro issues with their pets;
"Simply I would like to say that it is worth pet owners consulting a neurologist when their pet has a neurological problem," he advises. "They may not be able to afford expensive tests and treatments but we have some experience and are sometimes able to help without an MRI."
Dr Le Chevior is also quick to note the importance of seeking veterinary help to resolve the problem. With so much miss-information and alternatively therapies available, with any Neurology concern veterinary advice is paramount in the treatment of your pet.
"I also would like to reiterate that it is very important to consult with a veterinarian when your pet has a health issue and if the problem is difficult to resolve with the right veterinary specialist; at least for advice."
Want to know more about our expert Dr Le Chevior?
Visit www.u-vet.com.au/services/neurology.
Get the latest Pet Insider Tips & News
We offer award-winning* pet insurance policies to protect your furry friend's health and wellbeing. Get a quote today and give your pets the care they deserve.
get in touch
Do you have any
enquiries about our
insurance policies?
Archives
Categories