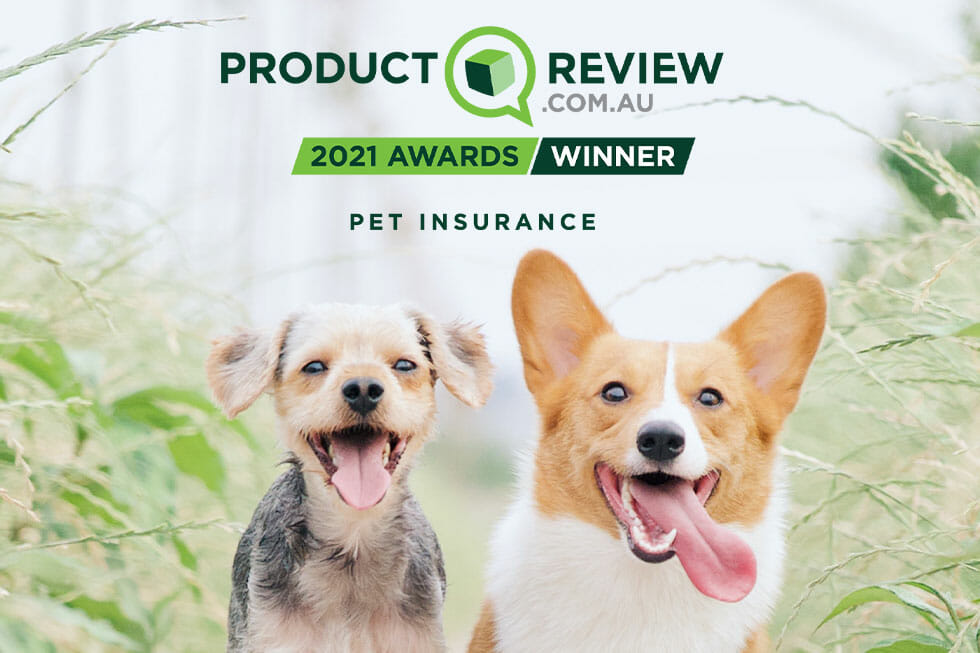 Pet Insurer of the Year – 2021 ProductReview
Pet Insurance Australia is proud to announce they have been awarded the ProductReview Pet Insurance Provider of 2021.  
"This is a huge accolade to the hard work and dedication the team at Pet Insurance Australia strives to offer our furry clients and their pet parents with premium pet insurance policies and customer service," Nadia Crighton from Pet Insurance Australia says. "It's having the voice of our customers commending our achievements that really mean a lot to the hardworking, pet-loving team at PIA."
Pet Insurance Australia has previously taken out the esteemed Pet Insurance Awards at ProductReview in 2018, 2019, and now in 2021. The ProductReview.com.au annual awards highlight products and services that have been well rated by the ProductReview users.
"Reviews are so incredibly important to us as they give us a wonderful gauge on how we are performing in real-time," Crighton says. "At PIA we treat every pet as if it was our own and are very understanding of the needs of pet owners in Australia, particularly during times of great sadness and stress during the sickness or injury of a beloved pet."
Particularly with COVID-19 affecting many customers, it's been Pet Insurance Australia's prime objective to ensure they offer top-quality assistance to those who have pets that are requiring veterinary treatment, no matter how big or small, during this time.
"With many Australians facing financial strain due to the pandemic, allowing customers to access veterinary care is vitally important. This award showcases that even during the trials of COVID-19, Pet Insurance Australia still come out on top in terms of offering quality pet insurance policies, that is helping countless Australian's access to top-quality treatment for their beloved furry family members."
Gaining this award is a fantastic indication that Pet Insurance Australia is continuing to lead the way in quality pet insurance policies alongside quality customer service.
"Reading the reviews is a very heartwarming experience for the entire team at PIA," Crighton says. "These reviews illustrate how much pet insurance can help during incredibly stressful events, with many of our customers describing how their pet's life was saved because of their ability to access specialized treatments and veterinary care."
The ProductReview.com.au Annual Awards highlight products and services that have been well regarded by the ProductReview community.
These awards are judged independently and impartially by the ProductReview Data and Content Team. As such, these awards cannot be bought, nor be influenced by commercial relationships.
This year, out of more than 75,000 eligible nominations, ProductReview selected 181 products and services across over 129 categories as winners of the ProductReview Awards for 2021. According to ProductReview these winners represent the best and most reliable purchasing choices available to Australian consumers in 2020.
Photo by Alvan Nee
Get the latest Pet Insider Tips & News
We offer award-winning* pet insurance policies to protect your furry friend's health and wellbeing. Get a quote today and give your pets the care they deserve.
get in touch
Do you have any
enquiries about our
insurance policies?
Archives
Categories