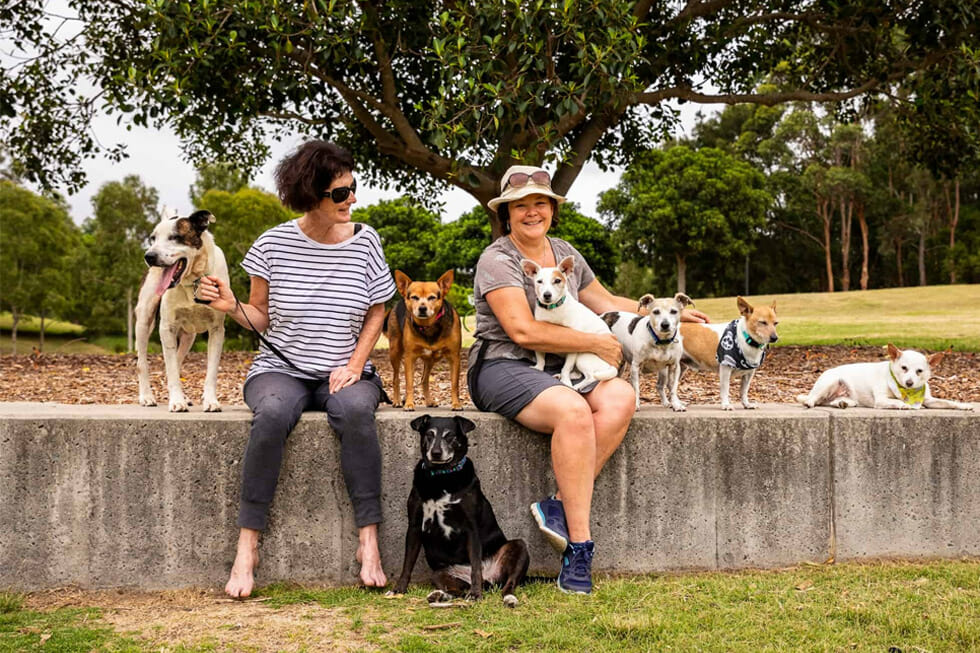 Pet Insurance Australia Companion Animal Rescue Awards 2021 – Finalists
Pet Insurance is proud to announce the Finalists for the recent Pet Insurance Australia Companion Animal Rescue Awards.
"This has been a very exciting time and it's wonderful we are able to showcase these incredible finalists and the wonderful stories they have to share on animal fostering and adoption," Nadia Crighton spokesperson from Pet Insurance Australia says.
The Pet Insurance Australia Companion Animal Rescue Awards is delighted to announce the 2021 FINALISTS, shining the light on rescue groups, animal shelters, and companion animal welfare organisations that continue to save thousands of animal lives during these challenging times of the Covid-19 era.
The Rescue Awards is Australia's first and only national awards program that celebrates and recognises achievements in the rescue, rehabilitation and rehoming of companion animals. The Rescue Awards is a for-purpose program managed by Pets4Life, an independent education resource for cat and dog guardians and those thinking of getting a pet.
"The Rescue Awards is the national platform to showcase achievements in rescue, sheltering, re-homing and companion animal welfare. The Finalists have demonstrated not only excellence but also their resilience and ability to innovate in these difficult times to rescue and re-home pets," said Cathy Beer, Rescue Awards founder and rescue advocate from Pets4Life.
In its fourth year, the Rescue Awards attracted many and diverse entries from around the country across 10 categories.  Like the past three years, the Outstanding Rescue Group and Volunteer of the Year are the most competitive industry award categories.
"Companion animals are more than cats and dogs. It's great to see rabbits, rats, a chicken and a guinea pig among our amazing finalists in the People's Rescue Story and Foster Carer Story award categories," said Cathy. "The judges were moved by the hundreds of wonderful pet adoption and foster care stories that show the power and strength of the human-animal bond."
This year, Pet Insurance Australia is the Platinum Rescue Hero and Naming Partner.
Pet Insurance Australia's CEO Ali Osmani said, "Pet Insurance Australia is proud to support the Companion Animal Rescue Awards in its fourth year. In a year that has been very challenging, it has been inspiring to see how rescue groups, animal shelters, and thousands of volunteers around Australia continue to rescue pets and save lives. Pet Insurance Australia congratulates the finalists in 2021."
 21 Judges, 10 Categories
The Finalists were determined by a panel of highly respected judges who have donated their time and expertise to assess the Rescue Awards entries. For a list of the Judges and biographies, please visit here.
 2021 FINALISTS
Outstanding Rescue Group: Forever Friends Animal Rescue, Hunter Animal Rescue, Maggies Rescue Co-operative, The Rabbit Sanctuary
Outstanding New Rescue Group:  Central Queensland Animal Society Inc, I Want a Greyhound (IWaG)
Outstanding Animal Shelter: Central Coast Animal Care Facility, Greyhound Rescue, Just Cats, Rachie's Ratirement Home
Outstanding Council Animal Shelter: Ballarat Animal Shelter
Innovation in Companion Animal Welfare and Management: Mobile Companion Animal Shelter for Emergency Evacuation, Pet Medical Crisis, The Rainbow Paws Program
Community Education and/or Outreach Program: AWL NSW Mobile Truck, RSPCA NSW Safe Families, SCAR Community Outreach Program, West Cairns Management Program
Volunteer of the Year: Alison Dower (Rachie's Ratirement Home), Kaye Cromie (Lort Smith), Lachlan Barnard (Forever Friends Animal Rescue), Louise Stott (RSPCA VIC), Melissa Penn (Sydney Dogs and Cats Home), Paula Oberosler (Greyhound Rescue)
Refuel Creative Digital Marketing: Greyhound Rescue, Rachie's Ratirement Home
People's Rescue Story: Find out the 10 finalists here.
Foster Carer Story: Find out the 5 finalists here.
Plus a Special Foster Carer Award: Kaylee and Charmane (WA)
WINNERS REVEALED
 The winners will be revealed at a virtual Rescue Awards Ceremony in November 2021. Details will be announced on the website and social media in the coming weeks. Join in the celebration and watch this special event via the Rescue Awards Facebook page at @rescueawards.
Thank you to our wonderful Supporters for donating cash prizes and/or products and services for the winners. See the list of fabulous prizes.
For updates on the Rescue Awards program, please visit www.rescueawards.com.au, sign up for the e-newsletter or follow the Rescue Awards on Facebook, Twitter and Instagram. #PIARescueAwards2021
Featured by:
Photo by Jo Lyons Photography
Get the latest Pet Insider Tips & News
We offer award-winning* pet insurance policies to protect your furry friend's health and wellbeing. Get a quote today and give your pets the care they deserve.
get in touch
Do you have any
enquiries about our
insurance policies?
Archives
Categories