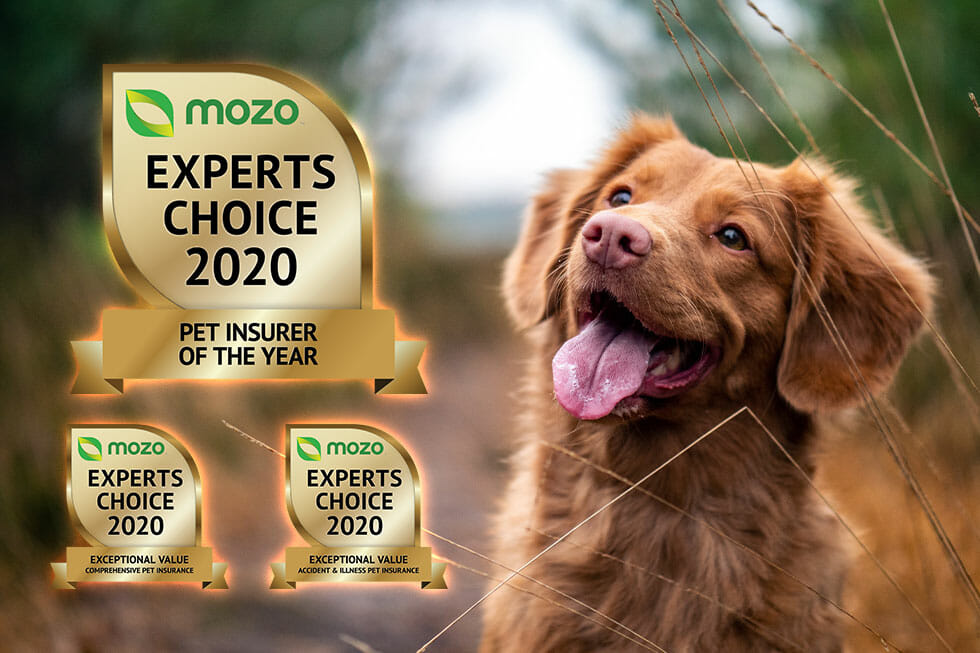 Pet Insurance Australia – 2020 Mozo's Pet Insurer of the Year
Pet Insurance Australia is thrilled to announce they have been named Mozo's 2020 Pet Insurer of the Year.
"We are very proud to be the winners of the prestigious award for the second consecutive year," Nadia Crighton from Pet Insurance Australia says. "These awards are a great testament for our hardworking, pet-loving team at PIA, and also our clients who can rest assure knowing they have invested in a quality cover for their beloved pet."
The Mozo Experts Choice Awards for Pet Insurance aim to recognise insurance providers that consistently offer exceptional quality and value products. The Mozo Exceptional Value awards recognise pet insurance that's among the best-priced, based on a comparison of prices for selected dog and cat scenarios.
The Exceptional Quality awards recognise pet insurance cover that leads the market in the generosity of additional benefits and flexibility of options – irrespective of price. Policies must be among the best-ranked for both dogs and cats, to be awarded.
"Every day, Mozo keeps track of thousands of products in banking, energy and insurance," Mozo Director Kirsty Lamont said. "We use our knowledge and experience to evaluate products that offer market-leading features and great value to customers. Being named Pet Insurer of the year, like Pet Insurance Australia has, shows that they offer a range of high-quality products to their customers."
After evaluating a wide range of policy scenarios, Pet Insurance Australia has won Mozo Experts Choice Awards for Exceptional Value Accident and Illness and Exceptional Value for their Comprehensive Pet Insurance.
"To win these awards, insurers need to offer comprehensive products while still being affordable," Lamont says. "These awards are a true testament to the outstanding products that Pet Insurance Australia offers to its customers. Pet Insurance Australia offers its customers a fantastic range of policies putting them a cut above the rest."
Pet Insurance Australia offers a range of policies, including Major Medical, Comprehensive, and Pet Essentials and have won various awards over the years for excellence. They pride themselves on being a 100% Australian owned family operated business.
"PIA are also proud to offer the GapOnly service at participating vets," Crighton says. "Allowing an even easier claim experience for both our clients and vets. The feedback we are constantly receiving on this service is just wonderful. It allows pet parents to concentrate on the health of their pet, during a stressful time, and not paperwork."
About the Mozo Experts Choice Awards for Pet Insurance 2020
For the full list of winners and Awards methodology, visit: https://mozo.com.au/expertschoice/pet-insurance
Featured by:
Photo by Jamie Street
Get the latest Pet Insider Tips & News
We offer award-winning* pet insurance policies to protect your furry friend's health and wellbeing. Get a quote today and give your pets the care they deserve.
get in touch
Do you have any
enquiries about our
insurance policies?
Archives
Categories