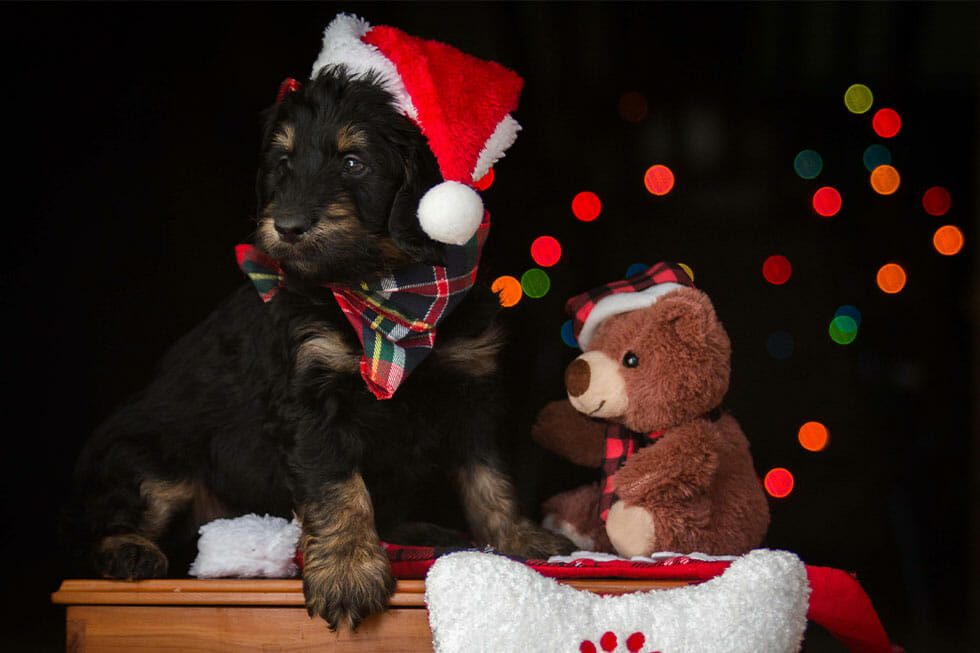 Pet Gifts Go Luxury at Christmas
Pet owners are expected to spend up big on their pets this Christmas season. Pet Insurance Australia takes a look at some of the more exclusive gifts hiding under the tree alongside some great ideas for the budget-minded.
"Christmas season is quickly approaching, and with the boom of pet ownership over lockdown, it's no surprise that pet owners will be spending up big on their four-legged companions," Nadia Crighton from Pet Insurance Australia says. "With so many creative gifts available for our pets, it will certainly be a very Merry Christmas for our companion animals."
Recent reports from Animal Medicines Australia state that pet owners spend nearly $13 billion on their furry friends each year. $1.3 billion on products and accessories while 36% of respondents under the age of 40 agree that they will spend money on their pet on special occasions like Christmas.
From luxury gift baskets to high-end chew toys, ball throwers, designer cat scratchers, and the massive array of accessories. There is plenty to choose from that will suit any budget when it comes to spoiling our pets this Christmas season.
"From cat and dog bowls from Versace, Louis Vuitton Dog Carrier, custom made ball-gowns, diamond collars, specialty leather couches for dogs, and more," Crighton says. "You'll be certain that some pets around the globe will be getting more spoilt than most humans!"
While for most, these types of gifts are out of the scope for Christmas, there are plenty of fantastic products around that can allow you to spoil your pet and show them how much you love them.
"The important thing to remember is that your pet only wants your time," Crighton says. "Allowing them to be a part of your celebrations, plenty of pats, and fun games is just what the vet ordered."
Pet Insurance Australia advises considering what your pet needs. With boredom on the rise due to COVID-19, purchasing toys that can help alleviate these problems is a wonderful idea for Christmas. Boredom can lead to destructive behaviours that commonly arise after the Christmas holidays. With many families looking at going back to the office in the New Year, ensuring your pet has a 'job' to do when you are not at home can help ease them back into this transition.
"We all love to spoil our pets, but it's a good idea to consider what they need," Crighton says. "New collars, harnesses' or even a life vest for swimming is a great place to start. As too – puzzle balls, laser toys, and interactive games that the whole family can enjoy. Remembering that your pet's best Christmas is one spent playing and cuddling you."
Great Christmas Ideas
·      Organise a photoshoot with your pet (they make great Christmas cards).
·      Bake some pet friendly, Christmas themed treats.
·      Organise a dog-friendly picnic with all your doggy friends.
·      Make a pet-friendly stocking.
·      A selection of new boredom busting toys.
·      Interactive games – like ball shooters and cat feathers.
·      A special Christmas grooming session.
Photo by Matthew Lancaster
Get the latest Pet Insider Tips & News
We offer award-winning* pet insurance policies to protect your furry friend's health and wellbeing. Get a quote today and give your pets the care they deserve.
get in touch
Do you have any
enquiries about our
insurance policies?
Archives
Categories