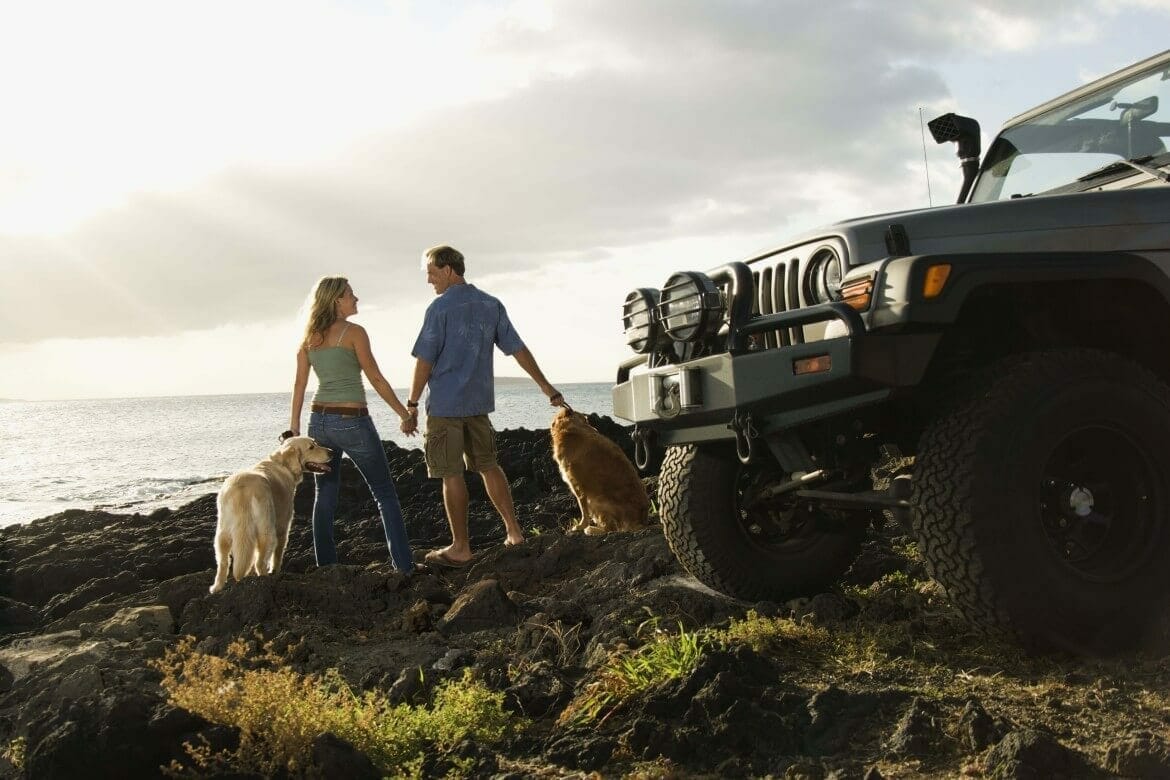 4 pet friendly holidays for the whole family
If you're planning a holiday soon and don't want to leave your beloved four-legged friends at home, then this article is definitely for you. We know leaving man's best friend or your cuddle buddy at home is not easy, that's why we've compiled a list of pet friendly holidays perfect for relaxation and family bonding.
It's a well-known fact that cats are not as fond of travelling as dogs, but if your cat has the personality of a dog, as many of them do, you're welcome to bring them along. Travelling with pets are always tricky so make sure you are prepared. We've decided to focus on holiday destinations in Australasia, making it easier for you to travel with Fido. So, grab your coffee and browse through our article for a bit of holiday inspiration.
Island View 21 Pet Friendly accommodation
(Port Lincoln, South Australia)
Island View 21 is a family & pet friendly holiday destination perfect for the whole family. This beautiful holiday house offers a weekend filled with adventurous activities. Pets of any sizes are welcome, but should never be left unattended, and food bowls are provided. You are rewarded with daily breathtaking views and there is something to do for everyone.
A variety of activities can be enjoyed such as swimming with Bluefin Tuna, swimming with the Australian Sea Lions, shark cage diving, tasting quality local seafood, 4WD tours, fishing, golfing, scuba diving, swimming and water sports. For a more relaxing stay, reading, lounging and museum visits are also a possibility. With the beach only 5 minutes away, Island View 21 is a great place for both your family and your pet to have fun, relax and create long-lasting bonds.
Visit Island View 21
Dog Friendly Beaches at Hardys Bay Killcare
(Central Coast, NSW)
This three bedroom holiday home overlooking the bay is a homely, dog and cat friendly holiday spot, perfect for any season of the year. Only a short drive from various fun attractions and activities, you'll enjoy the best of both worlds: Seclusion and relaxation as well as the busy streets of City life.
Bring your two legged friend with and enjoy Hardys Bay, surf beaches and dog friendly beaches. There is a secure garden and dogs are allowed inside the house. If you're looking for a seaside holiday, this is the perfect spot for your family.
Visit Blue Moon, Hardys Bay Killcare
Lilianfels Resort & Spa, Blue Mountains
(NSW)
The Lilianfels Resort & Spa is a five star secluded retreat situated in the Blue Mountains, surrounded by wildlife and trees. If you are seeking peace and quiet with your family and family pet, then this tranquil secret garden cottage is perfect for you. There are a small number of pet friendly rooms available at an additional charge per night, but it is truly worth it.
This garden cottage is within walking distance of Katoomba as well as only 100 metres away from the off-leash dog park. Our furry friends can enjoy open log fires, cosy lounges and walks through the bushlands with the whole family. The self-catering cottage is close to the spa and restaurant. While you enjoy a spa treatment or a dinner at the award-winning Darley's restaurant, your pet will receive his/her own special bedding and treatment.
Visit Lilianfels Resort & Spa,
Sorrento Escape, Sorrento VIC
If you're looking for a quiet getaway or an escape from city life then 'the escape' could be the perfect place for you and your family. Situated in Victoria Mornington, there's something for everyone to do. If you have kids, there are endless activities to keep them busy while you rest: a playground, trampoline and a solar heated pool, but the huge garden areas, parks and beaches makes this a great choice for your dog(s).
No need to drive anywhere, this sun-filled holiday home is walking distance from bike paths, walking tracks and sandy beaches. Each and every one of you has the opportunity to leave this holiday home with unforgettable memories and the dates for your next vacation.
Visit Sorrento Escape
Above we've only listed a few names in the immense pile of pet friendly holidays. There are endless holiday spots around Australasia and the world. One important tip to remember: These holiday spots will remain pet friendly as long as you abide to some of the basic rules:
Keep them on a leash, unless it's an off-leash beach or area.
Follow local leash laws.
Clean up after your pet.
Only bring your pet along, if they are well behaved and social. After all, you wouldn't want to disorientate or alienate them.
Going on holiday can sometimes be challenging, especially when you have a pet. Do you leave your pet at home or do you take them to a boarding kennel? Luckily, the list we've compiled above gives you a third option, taking your pet on holiday with you. Remember that pets have different needs on the long road, so read more on travelling with pets when you start planning.  Now, the only thing that's left to consider is planning your holiday and booking the dates. You'll be the reason for a few happy smiles and wagging tails.
Get the latest Pet Insider Tips & News
We offer award-winning* pet insurance policies to protect your furry friend's health and wellbeing. Get a quote today and give your pets the care they deserve.
get in touch
Do you have any
enquiries about our
insurance policies?
Archives
Categories