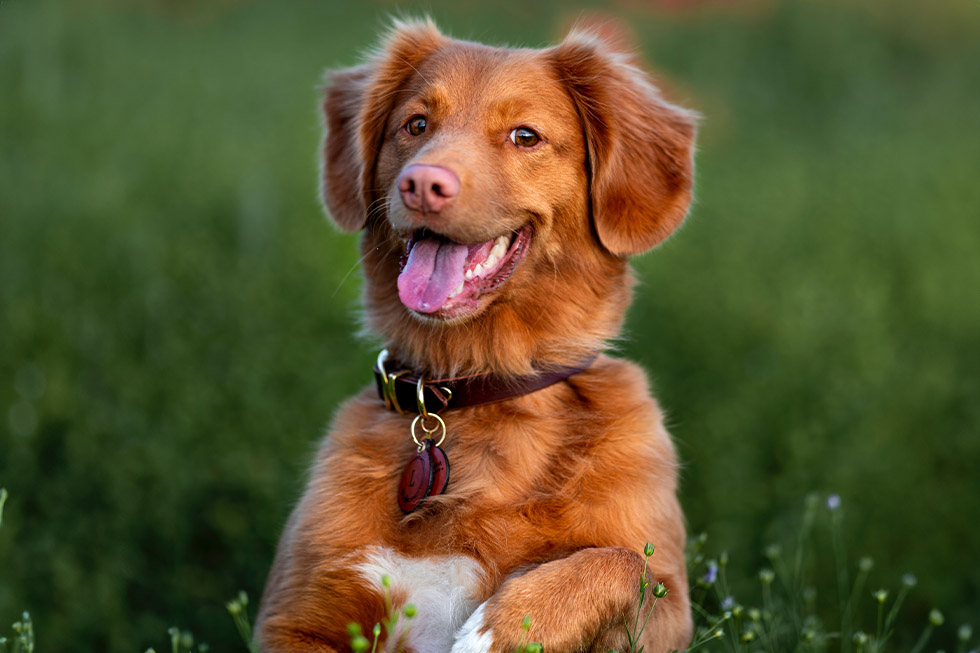 Payment innovation, GapOnly® helps bridge the gap* for Australian pet owners amid cost-of-living pressures
With no government subsidy for pet healthcare in Australia, many pet parents rely on reimbursement from their pet insurance providers. With continued inflationary pressures, GapOnly®, is an innovative payment solution helping pet owners reduce upfront out-of-pocket costs at the vet clinic.
Since the platform launched in 2021, pet parents have increasingly turned to the GapOnly® platform to help manage pet healthcare costs, with monthly GapOnly® claims up 156% (July 22 vs. June 23).
The number of participating clinics for GapOnly® has also grown by 37% during this time, with over 80% of PetSure customers located within 5km from a participating GapOnly® vet clinic.
GapOnly® is a value-add service available on all PetSure administered policies, including those offered by Pet Insurance Australia (PIA).
"With GapOnly®, pet owners no longer need to worry about waiting for a claim to be reimbursed," Nadia Crighton from Pet Insurance Australia says. "This payment innovation reviews and calculates the pet insurance claim while the customer is still at the vet clinic. The concept is simple: pet owners only have to pay the gap, which is the difference between the vet's invoice and the claim benefit specified in your policy."
GapOnly® helps pet parents streamline the pet insurance claims process by making it easier and more efficient to claim. When a beloved furry companion falls ill or sustains an injury, the burden of worrying about treatment costs can be overwhelming. GapOnly® helps address this concern by helping insured customers reduce upfront out-of-pocket costs.
"With pet ownership at a record high in Australia, and as household budgets continue to be squeezed, we're focused on continuing to grow the GapOnly® vet network to help more insured customers during their time of need," General Manager of GapOnly® Maria Neale says.
GapOnly ® empowers pet parents to focus on the wellbeing of their pet, rather than the cost of treatment.
"We've seen a huge positive response to introducing the GapOnly® platform for Pet Insurance Australia customers," Crighton says. "It's innovative ideas such as these that are allowing pet owners the immediate benefit of their pet insurance while also allowing them to focus on the health and well-being of their pet, and not the cost of treatment. It's a huge leap forward for the industry, for customers and vets alike."
GapOnly® also eliminates the hassle of paperwork. The on-the-spot claims processing means that pet owners simply pay the gap while still at the vet clinic, bidding farewell to time-consuming administrative tasks.
"Whether you prefer requesting pre-approval before treatment, having your claim processed before picking up your pet, or claiming on the spot, GapOnly® offers you flexibility and control over the process," Crighton says.
GapOnly® is available at around 48% of clinics Australia-wide across all states. GapOnly® has a team of relationship managers around Australia, working directly with vet clinics to integrate this wonderful service."
Testimonials: Pet Insurance Australia (PIA) customers
Pet Insurance Australia customers agree GapOnly® is taking the pressure off during high-stress times when finances can be stretched to care for their beloved pets.
"The GapOnly® service was a great help to our family. Our dog had to have a CT scan and then surgery which, as you can imagine, was quite pricey, and at the time, I was on maternity leave with no income or government support," Marie Roberts, Pet Insurance Australia customer, says.
"We were a one-wage household at the time, so it was perfect that we didn't have to try and find the whole amount for his treatment, we just paid the gap. It was so easy to use at the vets. They did everything on their end and communicated directly with Pet Insurance Australia. Pet Insurance Australia has been a godsend for us!"
Glorielyn Thew, an avid Dachshund lover, has also seen first-hand the benefits the GapOnly® platform is providing. After both of her precious pups required surgery during the same month, she could care for her beloved dogs without the stress of finding the massive costs to cover treatment.
"Recently, my 2 Miniature Dachshunds, Dash (9yrs) and Pablo (7yrs), required emergency vet care and surgery both within the same month," she says. "Pablo needed knee surgery for a luxating patella, and Dash required ultrasounds, a CT scan, and partial removal of his liver by a specialist surgeon for a biopsy to check for cancer."
"It was a traumatic time mentally and financially, but it made an incredible difference to claim on the spot via GapOnly® at each visit, saving me thousands of dollars in upfront vet costs. The final total for weeks of vet care and treatments amounted to around $25,000, and GapOnly® saved me the time and hassle of needing to apply for additional credit cards or personal loans to cover the total cost of all vet bills if their service was unavailable."
Main Customer benefits:
The customer doesn't have to pay the full vet invoice upfront – their pet insurance claim is processed on the spot while still at the clinic, and the customer only pays the gap.*
GapOnly® simplifies the pet insurance claims experience, so there's no paperwork and no waiting to be reimbursed.
With an average customer wait time of around 6 minutes, pet owners can save time and enjoy a more efficient claims experience.
Main Advantages for Veterinarians
GapOnly® reduces the upfront out-of-pocket expense for your client, allowing for an easier, more positive conversation around the cost of treatment.
GapOnly® helps remove the financial barriers to treatment, helping vets enjoy healthy work environments, avoid stress and get job satisfaction.
By reducing upfront treatment costs and paperwork, vets have more time to focus on what matters – caring for your pet.
For vets, a seamless claims experience may contribute to greater customer loyalty and retention for the practice.
GapOnly® and PetSure: Fast Facts
GapOnly® is available Australia-wide. In NSW, the number of GapOnly® clinics has grown by 35%; in VIC, the number of GapOnly® clinics has increased by 42.5%.
The largest claim amount for GapOnly® across all PetSure administered policies was in June 2023 – $26,675
Average claim amount via GapOnly® across all PetSure administered policies in June 2023 – $567
GapOnly® is now enabling nearly $10m of payments each month directly to vet clinics (money that isn't out of pocket for customers)
Featured by:
Photo by Jamie Street
Get the latest Pet Insider Tips & News
We offer award-winning* pet insurance policies to protect your furry friend's health and wellbeing. Get a quote today and give your pets the care they deserve.
get in touch
Do you have any
enquiries about our
insurance policies?
Archives
Categories