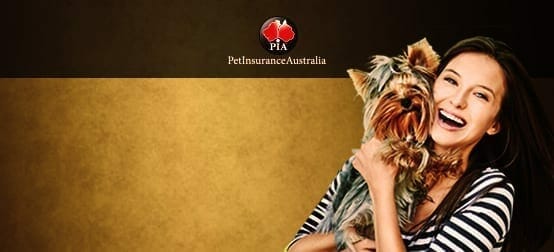 Parvovirus Threat Increases
Pet Insurance Australia (PIA) is warning all pet lovers of the recent outbreaks of parvovirus across Australia.
"It is fast becoming a problem in many communities across Australia" Nadia Crighton, spokesperson for PIA says.
According to the Disease Watchdog a staggering 569 cases have been reported in past six months with the majority coming from NSW and QLD. Young pups and dogs that have not been adequately vaccinated are at greater risk of contracting and dying from parvovirus.
"Remembering that this disease remains in the environment for up to 12 months, meaning your dog can come in contact with this deadly virus at anytime," Crighton says. "Sadly, approximately half of all animals infected will die or euthanized as a result of infection."
Common signs include vomiting, bloody diarrhoea, depression, and sever abdominal pain.
"Parvovirus is a highly infectious and contagious, and the consequences of your dog contracting this disease is horrendous," Crighton says. "Many dogs die in the absolute agony, within a matter of days."
Parvovirus is spread by contact with contaminated objects, environment and faeces.
"A healthy dog is at risk by simply sniffing or licking a contaminated object," Crighton says. "The disease can live on dog toys, shoes, and even clothing. Your dogs best, and only, protection is vaccination."
PIA is urging all Australian's to vaccinate their dogs to prevent the on-going spread of this disease.
"The only way to help prevent parvovirus is to have your dogs vaccinations up-to-date," Crighton says. "Many pet insurance companies will not cover for conditions such as parvovirus, however vaccinations are covered up to the applicable limit under the Routine Care, if the customer has that level of cover."
"If you have an unvaccinated dog, please take them to the vet and update their vaccinations," Crighton urges. "This problem is spreading and causing many dogs undue agony when it is 100% preventable."
The vaccination is available to puppies from six weeks of age, and is included in your regular yearly vaccination programs for older dogs.  PlA is asking all Australians to check their vaccination cards, and if your dog is unvaccinated to call your local veterinary clinic immediately.
"If you suspect your dog has come into contact with parvovirus seek medical attention immediately," Crighton says.  "The sooner it is treated the better the chance of survival."
www.petinsuranceaustralia.com.au
Nadia Crighton – nadia@petinsuranceaustralia.com.au
Disclaimer: If you do not wish to receive further news/releases from Pet Insurance Australia, please click the following link: [Remove Me]. Requests will take a maximum of 2 business days to process.
Contact information: Nadia Crighton, Pet Insurance Australia, 95 Sixth Road, Berkshire Park, New South Wales 2765
Get the latest Pet Insider Tips & News
We offer award-winning* pet insurance policies to protect your furry friend's health and wellbeing. Get a quote today and give your pets the care they deserve.
get in touch
Do you have any
enquiries about our
insurance policies?
Archives
Categories