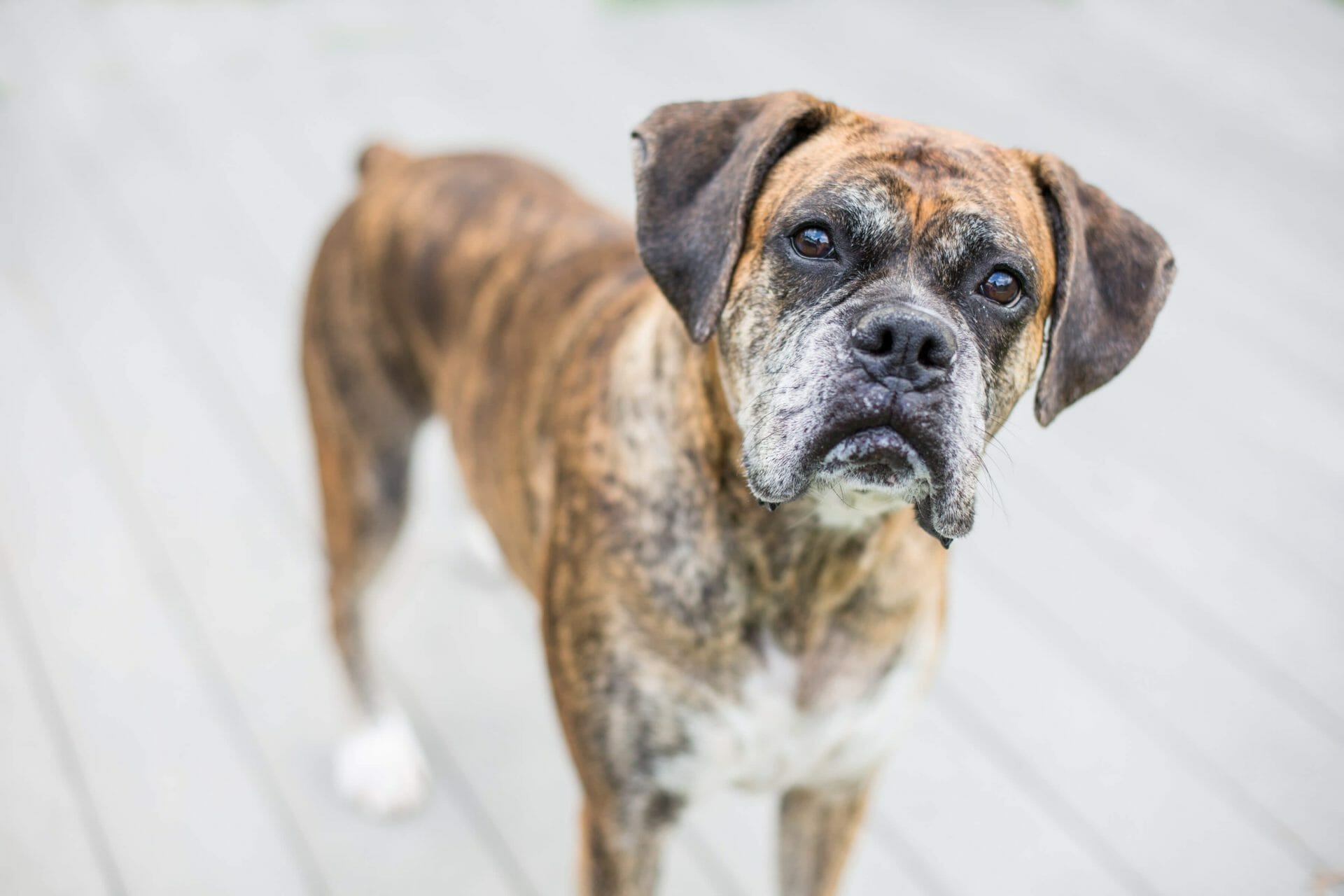 Older Pet Care
For many owners, winter time can really emphasise their pets age and some of the basic struggles and attention our golden oldies need. Pet Insurance Australia take a look at some important care our older pets need.
There is nothing more special than a greying golden oldie excitedly meeting you at the door or nuzzling your hand for a pat. Our older pets are simply wonderful and have given us a lifetime of love and cuddles. However, as our pets age their degeneration in movement and risk of health complications can become apparent.
Firstly, it's a good idea to book in regular vet visits with your older cat or dog. As we've said before, pets are complete masters at masking their pain and very slight changes in their behaviour can signal a problem. So, if you ever think 'hmmm that's a bit odd' when it comes to your older pet, book in a check-up with your veterinarian.
Many vets now offer older cat and dog treatment plans, so you can check-in regularly with any common problems that affect our older pets.
For some cat owners, discovering your older cat has gone completely deaf is quite a shock. You may only notice that your cat doesn't run away from the vacuum anymore or seems to not be bothered by the dog barking. It's these small unusual changes in behaviour can signal a possible problem.
Other signals that your older pet needs a check-up include;
Smelly pungent breath
Pain when moving/walking/lying down
Reluctance to jump
Weight loss/gain
Increase in thirst
Reluctance to eat
Licking biting joints
Change in behaviour
Like with younger pets, keeping older pets warm during the winter is important. Add extra blankets to beds and moving bedding into sunlit areas can also help keep them warm during the day. Also consider lifting the beds off the floor (not too high) can help with warmth.
Older cats and dogs should always be allowed to sleep inside during the evenings as many will struggle with the cold. You may also consider utilising dog coats and other comforts.
Exercise?
As our pets get older their exercise needs will change. Your dog may struggle with a 40minutues romp at the off-leash park. Most will not during the time, but you may notice that your pet is showing signs of 'stiffness' the next day. They key is to find the right balance, your older pet needs to keep those joints moving but not in a way that they will cause pain. Consider on-leash walking and reducing the time your dog is allowed to run off-leash.
For cats, during the winter they will become more sedentary regardless of their age, particularly if they are outdoor cats. Just think of all the bugs your cat loves to chase and pounce on in the Summer time. As these have decreased, so has your cats level of enthusiasm for the outdoor life. So, all cats should be encouraged to move during this time of year.
There are some great products on the market that can entice your precious feline to jump, run and pounce. For older pets this movement can help keep them active and also help you judge if they are feeling OK. The jump test is a good way to determine if your cat could be suffering from arthritis. Cats that no longer like to jump could be in pain, and veterinary treatment is advisable.
HOT TIPS FOR OLDER COLD PETS
Older cats may also need a litter box installed if you do not have one. During the cold they will be much less likely to go outside and may choose another area like a bathtub or shower.
Add some water to your pet's food and consider feeding some wet food. Pets will drink less during the cooler weather.
Keep up with dental care and speak to your vet if you are concerned. The gums are the gateway to the body, so disease in the gums and teeth can lead to other complications.
Allow you pet access to indoor areas.
Consider using ramps to help your older pet move around the home easily.
If you think your older pet is slowly going blind, try not to move furniture around too often.
If you notice a change in behaviour, seek professional help.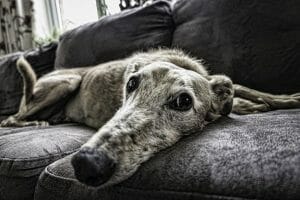 Old Dog Care
Dogs are a great addition to your family, but they can also have their own special set of problems. These problems can range from injuries they've sustained in the past, to developing an age-related condition that you may not be aware of. This blog post discusses some fact and fun care topics for older dogs.
It's not easy being a pet owner! Animals need their owners more than ever as they age, just like we do. Taking care of an aging pet can be a rewarding experience and the easiest way to meet their needs is by knowing what those needs are.
##Key Takeaways:
Aging can affect the mind, body and spirit of your pet. Understanding how your dog is feeling as they get older will help you better know how to be there for them.
You'll want to pay close attention to their eating and weight habits as they age since this can be a sign that something more serious may be going on.
Your dog's sense of smell shrinks so it is a good idea to do more laundry since their noses aren't as adept at sniffing out dirty clothes.
How much exercise your dog needs changes with age so you'll have to adjust accordingly.
Signs of aging in pets include: gaining weight, not eating, decreased mobility and general lack of energy.
If you see any of these signs, talk to your veterinarian to get a check up on your pup. If it turns out your dog is suffering from something serious like cancer, then treating them can be simple with modern medicine. The other option is euthanasia which is always an option for older pets who are near the end of their life span.
Get the latest Pet Insider Tips & News
We offer award-winning* pet insurance policies to protect your furry friend's health and wellbeing. Get a quote today and give your pets the care they deserve.
get in touch
Do you have any
enquiries about our
insurance policies?
Archives
Categories