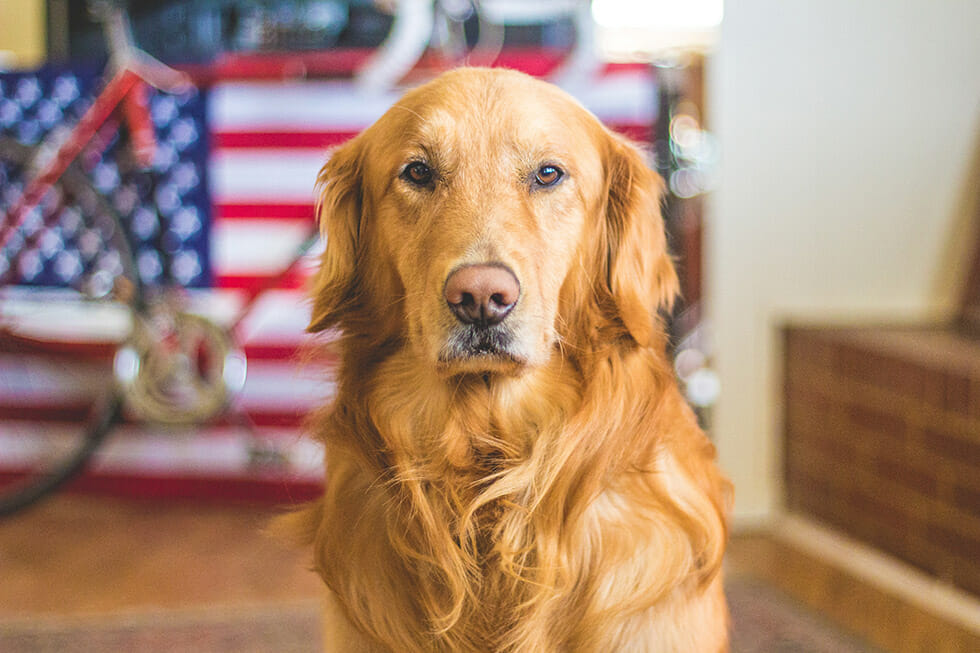 Moving Overseas From USA to Australia With a Pet
After months of planning, you finally feel ready for your big move. Australia and its warm climate, friendly people, and black swans are calling to you, and you can't wait to bring your beloved family pet along for the journey.
There's just one problem.
Australia has extremely strict rules in place for transporting pets into the country. You need to know these rules and follow them to the letter before moving overseas from the USA to Australia. In this article, we examine the basics of Australia's rules for transporting pets and look at what you must do to legally bring your pet along.
Why Does Australia Have Rules for Importing Pets?
It all comes down to biohazard issues.
Australia has a delicate ecosystem that can be disrupted by the introduction of unwanted animals into the populace. We saw this in the 1930s when sugar cane farmers imported a group of 101 cane toads from Puerto Rico to Australia. The toads had a reputation for eating the grubs that devoured sugar crops, making them seem like a worthwhile addition to the Australian ecosystem. Farmers bred them in captivity before releasing them to handle the grubs affecting their crops.
Unfortunately, many of these toxic and dangerous cane toads escaped and started breeding independently.
So began the start of a spread that Australia is still struggling to control. Some estimates place their numbers at 1.5 billion, demonstrating just how prolifically they breed. And this is far from the only example of Australian animal imports wreaking havoc with the country's ecosystem. Imports of foxes, rabbits, pigs, and several other animals have had similar effects.
With that in mind, the Australian government now has strict monitoring rules to ensure any animal that enters the country does so with explicit permission. Your pet, as harmless as it may seem, is subject to specific rules for import. Most of these rules relate to the possibility of the animal spreading rabies in Australia.
Where Does the USA Stand?
The United States of America is classed as a Group 3 country by Australia's Department of Agriculture, Water, and the Environment. This categorization is granted to countries where rabies is either completely absent or it's well-controlled.
To transport your cat or dog, you'll need an import permit. Failure to comply with Australia's import permit rules may lead to your pet being held beyond the country's set quarantine period, subject to testing, exported back to the USA or, in the worst case, euthanized.
The Basic Rules for an Import Permit
There are slightly different regulations to follow depending on whether you're importing a dog or a cat. The following are the general rules you must follow to obtain an import permit for your pet.
A microchip must be inserted into your pet at least 210 days before arrival.
The animal must receive a rabies vaccination between 200 and 210 days before arrival. This must be done 30 days before carrying out a Rabies Titer test. Your pet must also be at least three months old before they can have the vaccination.
Your pet must undergo a Rabies Titer test 170 days before your arrival date. The blood drawing for this test also triggers the start of the mandatory 190 quarantine period for your animal, most of which takes place in the United States. A successful Rabies Titer test is valid for 24 months.
You must apply for your import permit at least 42 days before your arrival date and after conducting the above tests and any other tests the Australian government requests. This permit is valid for 12 months.
Beyond these steps, your pet must receive a health certificate no less than 10 days before arrival and undergo a parasite test at least five days before arrival.
After entering Australia, your pet will be placed into quarantine for 10 days, during which you cannot visit them.
What Types of Pets Are Allowed Into Australia?
Generally speaking, you're allowed to transport dogs, cats, horses, rabbits, and some types of birds to Australia. You may also import some reptiles, fish, and amphibians, though this is typically only done for research or zoological purposes.
Australia does not allow the import of most insects and exotic animals. It also doesn't allow most invertebrates. You may find you cannot import your dog if it is a wolf/dog cross or a hybrid species, such as a pit bull terrier.
Final Tips for Moving to Australia With a Pet
Beyond following the Australian government's rules, these final tips will help make moving to Australia with a pet easier.
Tip No. 1 – Get Pet Insurance
Vet treatments in Australia are often expensive, with the average cost of a routine visit ranging from $273 for cats and $397 for dogs. Add onto that the cost of any treatments or operations your pet needs, and you may find yourself spending thousands of dollars.
Good pet insurance helps you cover those costs so your pet stays healthy for longer.
Tip No. 2 – Work With a Professional Moving Team
You're not only moving your pet to Australia. You're moving your entire life to a country that's thousands of miles away from the United States. Working with professional movers that specialize in transporting people and their pets from the United States to Australia is a must. You can learn more about the process here:
https://threemovers.com/moving-companies-usa-to-australia/
Professional moving services cost between $4,100 and $17,300, depending on the size and complexity of the move. A company that specializes in pet transport can also ensure you meet all the necessary deadlines for legal entry into the country.
Tip No. 3 – Start Preparing Early
Preparing to move to Australia with a pet takes approximately 200 days. You also need to acclimatize your pet to kennels and the prospect of being transported in a plane's cargo hold. This is not something you can do as a spur-of-the-moment decision. You must start planning from the moment you decide to move to Australia.
Protect Your Pet
Australia's stringent rules for transporting pets are in place to protect both your beloved animal and the country's ecosystem. You must follow the rules to the letter to ensure you aren't barred from entry into the country with your pet.
Working with a suitable transportation company helps make the move easier. Getting appropriate pet insurance means you won't get stung by veterinary bills after dealing with the work and cost involved in preparing your pet for the move. By taking plenty of time to plan, you can make the process run smoothly.
Photo by Caleb Fisher
Get the latest Pet Insider Tips & News
We offer award-winning* pet insurance policies to protect your furry friend's health and wellbeing. Get a quote today and give your pets the care they deserve.
get in touch
Do you have any
enquiries about our
insurance policies?
Archives
Categories