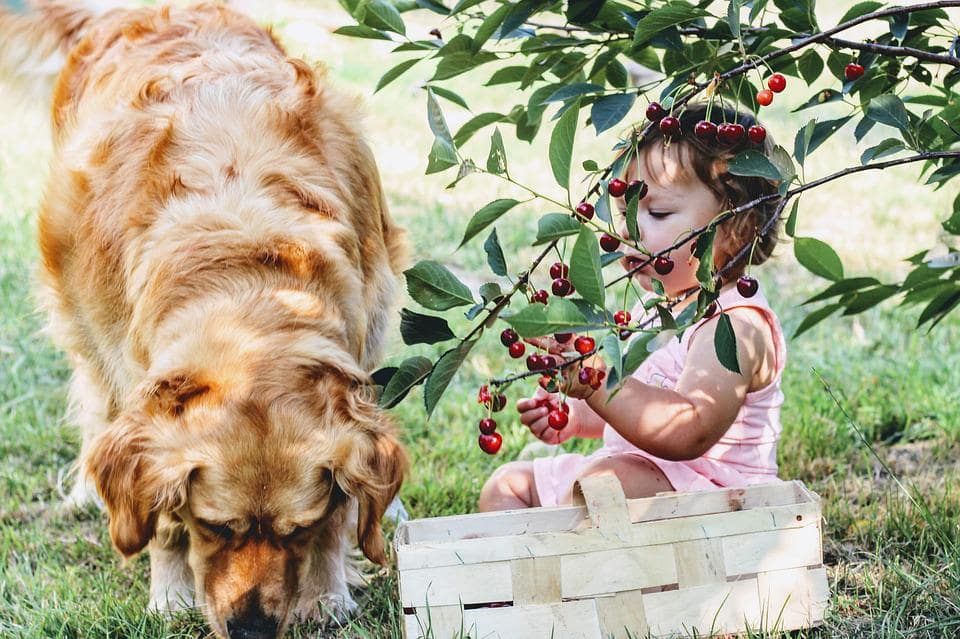 Most Popular Family Dog Breeds
Pet Insurance Australia has compiled a list of the most popular family dog breeds around town.
"I think many factors come into play when you consider the right dog for your family," Nadia Crighton from Pet Insurance Australia says. "New owners need to start moving away from the atheistic qualities of breeds and start researching lifestyle compatibility."
With so many dogs ending up in shelters each year, PIA strongly advises that all pet owners research their intended breed, before purchase.
"If you have a very athletic traditional working breed or cross breed that is going into a home where their exercise needs are not adequately met, you will be inviting a whole host of behavioural problems," she warns.
"If you are also a first-time dog owner, it's a good idea to brush up on the importance of training and socialisation to ensure your pup grows into a well-rounded and happy dog and only consider the dog-breeds that are suitable for a first-time dog owner."
It also comes down to experience in owning dogs and the expectation owners have on the behaviour of their canine companions.
"When it comes to family dogs it's important to consider your experience with certain breeds," she says. "A person who has grown-up with a certain breed and has a good dose of understanding when it comes to training and behaviour can integrate many breeds into their home as a happy family pet."
SOCIALISATION 
It is crucially important that all dogs, from a young age, are correctly socialised around children. Even if you do not have children, it's a good idea enlist the pats and cuddles of friend's 'little-people' to socialise your pup correctly.
"It's a common mistake that many 'pet only' homes make in the early days," Crighton says. "So, if you are a young couple and you are thinking of getting a puppy, don't forget to make an extra effort to socialise your pup around children of all ages and continue this into their adult lives. Then if your plans change – and you do invite the pitter-patter of little feet into your home – your fully-grown dog will happily adjust."
Family Friendly Dog Breeds
So why are these breeds so popular with families?
Easy to train
They have a great track record with being a family pet
When sourced from a good breeder they have good even temperaments
When socialised correctly they interact well with other dogs
They can easily adapt to a bustling household
Super friendly dog breeds with sweet natures
Playful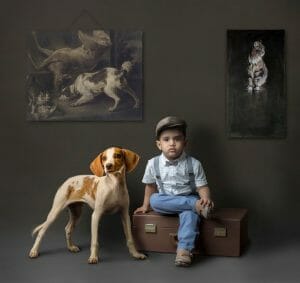 Top 10 Family Dog Breeds in 2022
Labrador
Golden Retriever
Cavalier King Charles Spaniel
Beagle
Boxer
Poodle
Hungarian Viszla
Boston Terrier
Bulldog
Irish Setter
"These breeds fit in wonderful with any family environment, however like with all dog breeds it's important to research your chosen breed to ensure your lifestyles match," Crighton suggests. "Like with all dog/children relationship active supervision is paramount as too, teaching your child how to correctly interact with your dog, and training your dog how to correctly play with your child."
…And don't forget about the rescue dogs and pups!
"Your local shelter will have a wonderful understanding of what pup will best suit your lifestyle and many times you can 'try before you buy' to ensure you are the perfect match," Crighton recommends.
"Many mixed breeds also make wonderful family pets, so do your research and start lifestyle matching your perfect pup."
This post was featured on:

Get the latest Pet Insider Tips & News
We offer award-winning* pet insurance policies to protect your furry friend's health and wellbeing. Get a quote today and give your pets the care they deserve.
get in touch
Do you have any
enquiries about our
insurance policies?
Archives
Categories